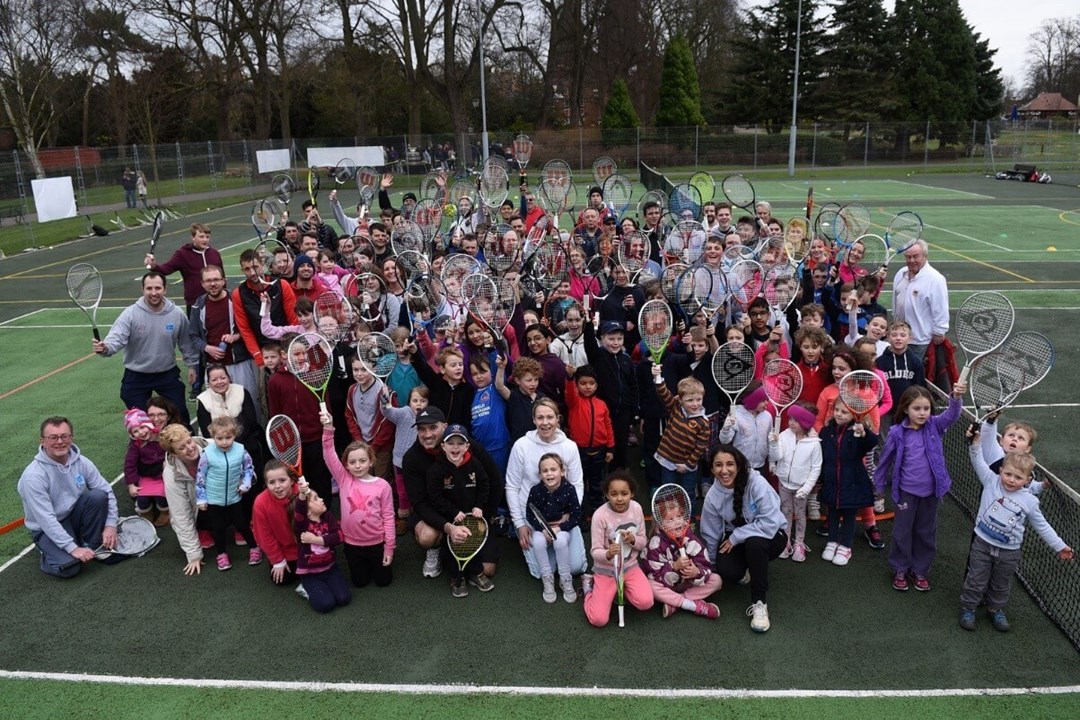 LTA Awards
Over 90 grassroots venues, volunteers and coaches join Hewett, Raducanu, Salisbury and Norrie as LTA Tennis Awards 2022 National finalists
• 3 MINUTE READ
Over 90 grassroots venues, volunteers and coaches join Alfie Hewett, Emma Raducanu, Joe Salisbury and Cam Norrie in being shortlisted for a 2022 LTA Tennis Award.
The four-player shortlist for the Player of the Year accolade was confirmed in February 2022 with Tennis fans, LTA Accredited Coaches and Colour Holders voting Alfie Hewett as Wheelchair Player of the Year, Emma Raducanu as Women's Singles Player of the Year, Cam Norrie as Men's Singles Player of the Year and Joe Salisbury as Doubles Player of the Year.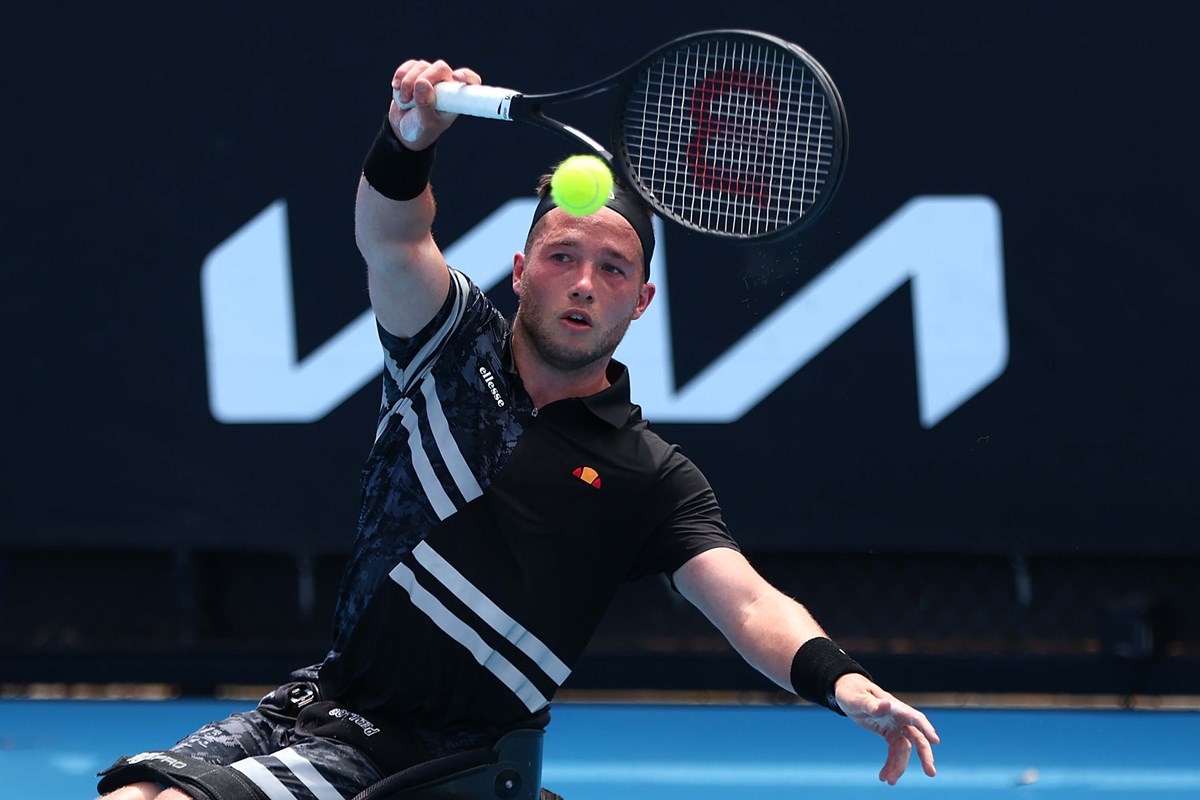 The 2022 LTA Tennis Awards, which celebrate and acknowledge achievements in 2021, will be held virtually on Thursday 19 May, at 8pm and will be streamed live across LTA Channels. For the fourth successive year the evening will be hosted by Great Britain Davis Cup captain and the LTA's Head of Men's Tennis, Leon Smith, with a selection of players, celebrities and special guests presenting the awards.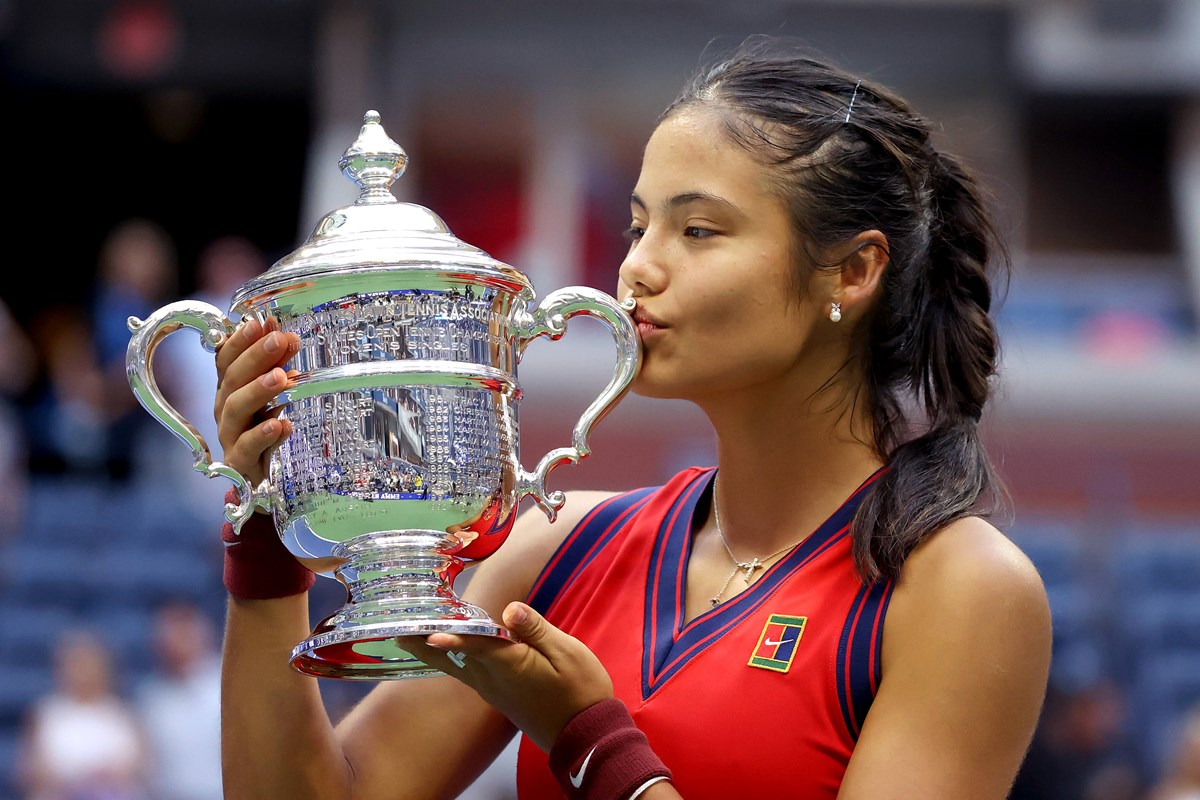 The shortlist for the Junior Player of Year has also been confirmed with last year's winner Matilda Mutavdzic (Oxfordshire) once again shortlisted alongside Ben Bartram (Norfolk) and Jack Pinnington-Jones (Kent), another previous winner of this prestigious award.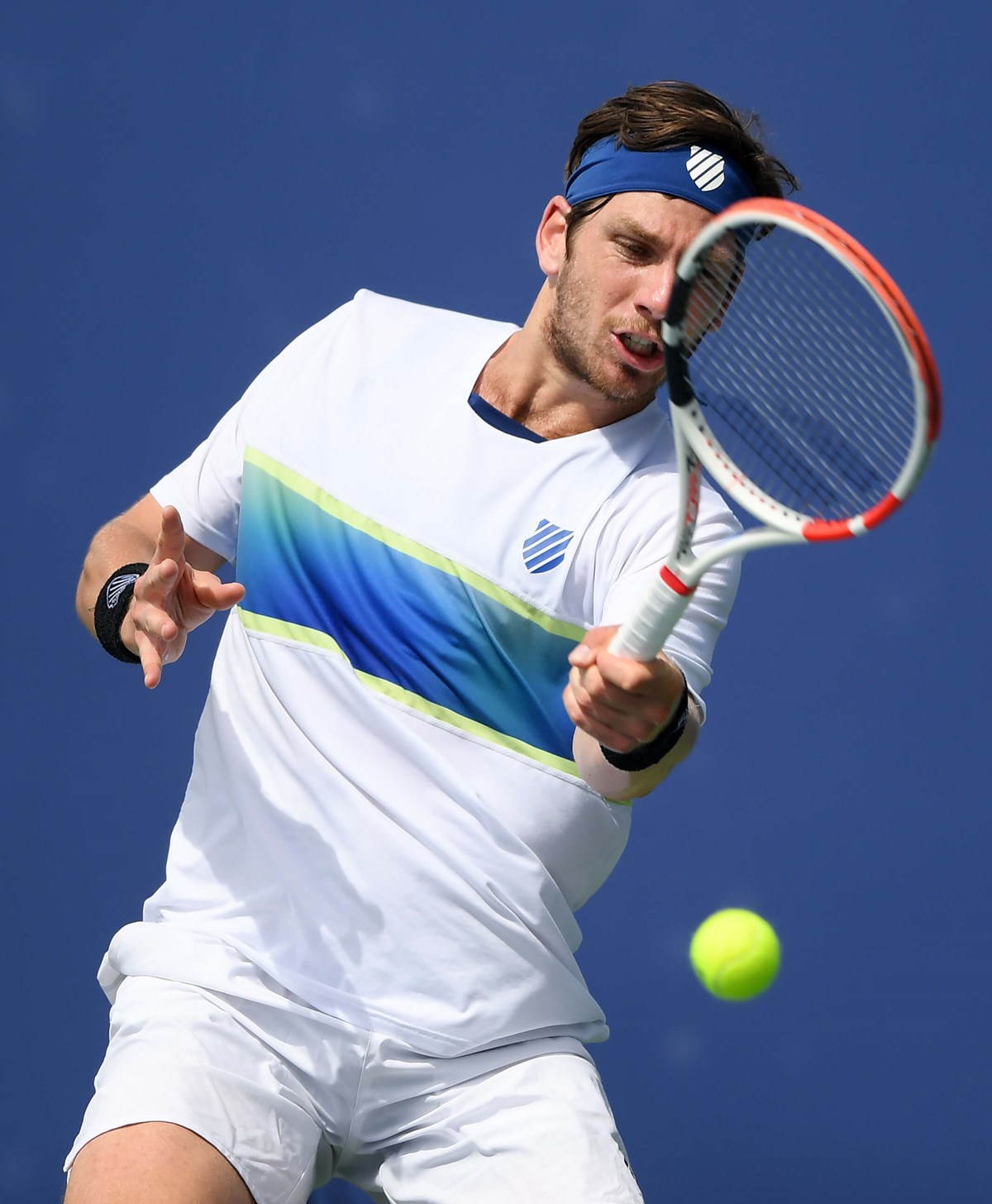 As well as celebrating the achievements of those players on the international stage, the LTA Tennis Awards also recognises individuals involved in tennis at grassroots, county and regional level. The venues, volunteers and coaches shortlisted below have all been confirmed as regional winners and are therefore shortlisted for the national awards, which include the Cathie Sabin Volunteer of the Year, Development Coach of the Year and Official of the Year.
The awards, which are now in their seventh year, also acknowledge the impressive achievements of schools, clubs and LTA-approved tournaments through School of the Year, Club of the Year and Competition of the Year awards.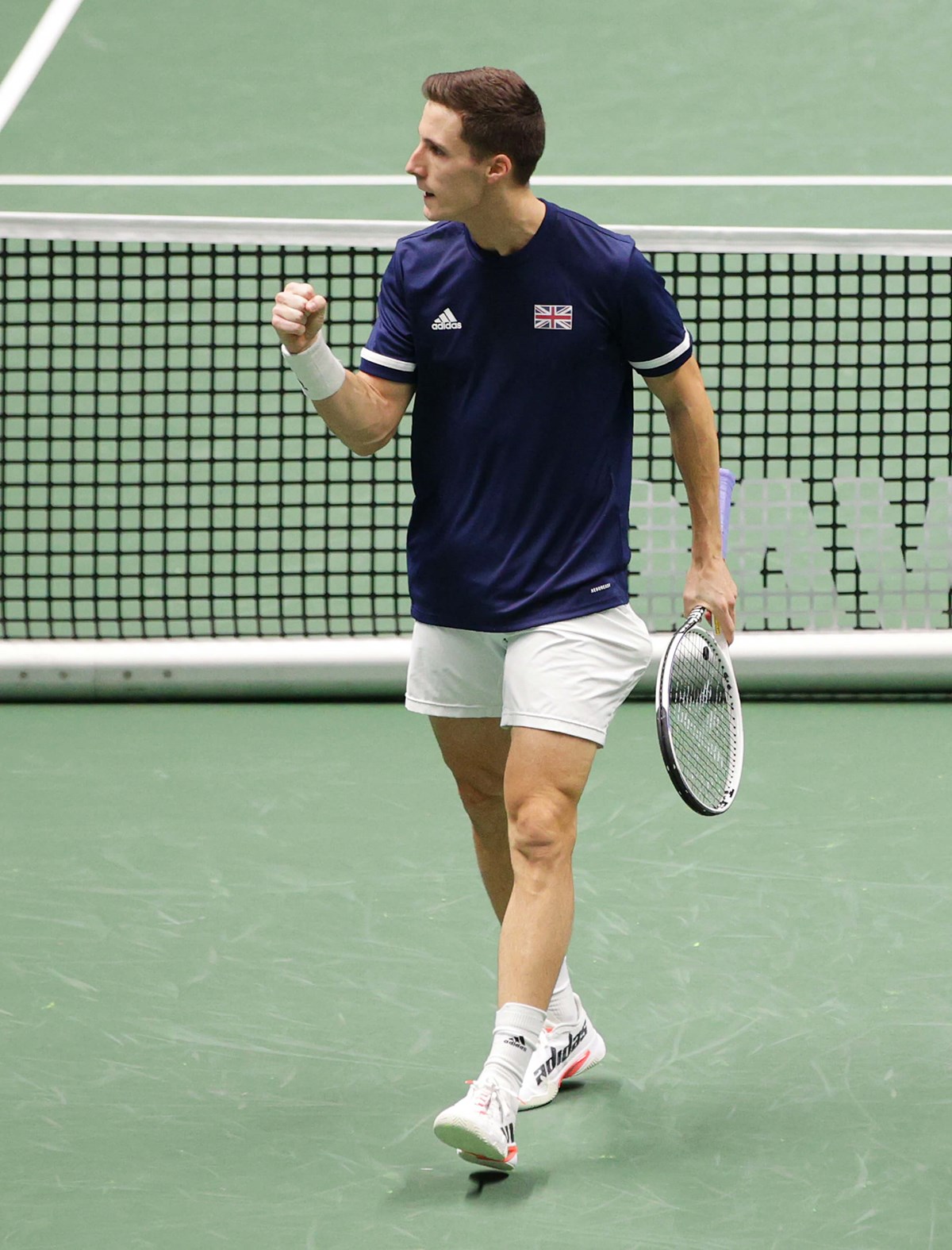 Over 2,500 entries were received for this year's awards and were first judged at county level which resulted in 350 winners. The county winners were then put forward for regional awards with regional winners confirmed as the national finalists together with winners from Tennis Wales and Tennis Scotland.
To mark their success at a regional level, alongside advancing to the national finals, all of the regional winners will be presented with a trophy to mark their achievements over the coming weeks.
LTA Volunteer Manager, Alex Beaumont, said:
"The LTA Tennis Awards are our way of highlighting the incredible achievements and contributions of people across Britain and it is great to be back for the seventh iteration to celebrate those that give so much to our sport – from grassroots to the elite level.
"This year's entries were of an extremely high calibre and our judging panels for all categories had incredibly difficult decisions to make.
We are really looking forward to announcing the 2022 winners and celebrating their outstanding achievements at the national ceremony on 19 May."
The full list of LTA Tennis Awards 2022 national finalists is:
Player of the Year
Emma Raducanu (Kent)
Cameron Norrie (Scotland)
Joe Salisbury (Surrey)
Alfie Hewitt (Norfolk)
Junior Player of the Year
Matilda Mutavdzic (Oxfordshire)
Jack Pinnington-Jones (Kent)
Ben Bartram Junior Wheelchair (Norfolk)
Club of the Year
Esher LTC - Surrey (London & South East)
Grantham Tennis Club - Lincolnshire (Midlands)
Yarm Tennis Club - Durham & Cleveland (North)
East Gloucestershire Club - Gloucestershire (South & South West)
Bridgend LTC - Wales (Wales)
Oxford Sports LTC - Oxfordshire (Central & East)
Montrose Tennis Club in Scotland
Communities & Parks
Chris Marshall, G Tennis - Surrey (London & South East)
Beacon Park Tennis - Staffordshire (Midlands)
Andy Perry, Priory TC - Cheshire (North)
Jo Dallas, Headway - Hampshire & IOW (South & South West)
Newport Tennis Centre - Wales (Wales)
Stuart Long, Achieve Thrive Flourish (ATF) - Essex (Central & East)
Musselburgh Tennis Club in Scotland
Competition of the Year
Defiant Sports - Sussex (London & South East)
Battle of Shropshire - Shropshire (Midlands)
Huddersfield LT&SC - Yorkshire (North)
East Gloucestershire Club - Gloucestershire (South & South West)
Rhiwbina TC ITF Welsh Open – Wales (Wales)
Suffolk Tennis Grand Prix – Suffolk (Central & East)
The Nairn 90th Tournament in Scotland
Development Coach of the Year
Jimmy Smith - Sussex (London & South East)
Edward Whetton - Leicestershire (Midlands)
Vicky Evans - Durham & Cleveland (North)
Philip Loose - Dorset (South & South West)
John Whitehall - Wales (Wales)
Matthew Watson - Suffolk (Central & East)
Scotland - To Be Announced
Disability Award
Defiant Sports - Sussex (London & South East)
Grantham Tennis Club - Lincolnshire (Midlands)
LUSU Sports (Sue Morrison) - Cheshire (North)
Tennis Ability, Oxstalls - Gloucestershire (South & South West)
Newport Tennis Centre - Wales (Wales)
Storr and D. Perry, Tennis Able - Norfolk (Central & East)

Carol Jones - Scotland
Lifetime Achievement
Graham Sutherland - Kent (London & South East)
Jennifer Frow, Herefordshire + Worcestershire (Midlands)
Dennis Laycock - Durham & Cleveland (North)
Neil Allen - Wiltshire (South & South West)
Liz Singer - Wales (Wales)
Jim Hunter - Cambridgeshire (Central & East)

Mike Aitken from Scotland
Official of the Year
Mike Crossley - Sussex (London & South East)
Kelly Thomson - Lincolnshire (Midlands)
Tom Kinloch - Northumberland (North)
Parul Patel - Somerset (South & South West)
John Williams - Wales (Wales)
Geraldine Breed - Bedfordshire (Central & East)

Vikki Patterson - Scotland
Performance Coach of the Year
Ben Haran - Surrey (London & South East)
Andrew Higham - Nottinghamshire (Midlands)
Simon Thornewill - Cheshire (North)
Ollie Sharpe - Devon (South & South West)
Geraint Richards - Wales (Wales)
Mat Dunkley - Bedfordshire (Central & East)

Karen Lamb - Scotland
School of the Year
Deal Parochial CE Primary - Kent (London & South East)
John of Rolleston Primary - Staffordshire (Midlands)
St Mary's School, Hull - Yorkshire (North)
Myddelton College - Wales (Wales)
Gretton School Cambridge - Cambridgeshire (Central & East)

Strathallan School - Scotland
University of the Year
University of Exeter - Devon (South and South West)
University of Nottingham - Nottinghamshire (Midlands)
University of Sheffield - Yorkshire (North)
University of Birmingham - Warwickshire (Midlands)
University of East London - Essex (Central and East)
Leeds Beckett University - Yorkshire (North)

University of St Andrews - Scotland
Volunteer of the Year
Julie Marks - Sussex (London & South East)
Nathan Turner - Staffordshire (Midlands)
Sheila Hirst - Cumbria (North)
Peter May - Avon (South & South West)
Susie Griffiths - Wales (Wales)
Rita Mahli - Essex (Central & East)

Michael Goldie - Scotland
Young Person of the Year
Jayden Hobbs - Sussex (London & South East)
Kian McGrath - Herefordshire and Worcestershire (Midlands)
Edward Knight - Cheshire (North)
Aidan Dell - Devon (South & South West)
Emily-Mai Jordan - Wales (Wales)
Ruby Bishop - Norfolk (Central & East)

Emma Howat - Scotland
LTA President's Award
Tessa Terry - Hertfordshire (Central and East)
Tessa Bass - Sussex (London and South East)
RWBTC Coaching Team - Wiltshire (South and South West)
Northumberland Ladies - Northumberland (North)
Grace Stockdale - Cheshire (North)
Sara Butler - Warwickshire (Midlands)
Chris Marshall - Surrey (London and South East)
Donna Andrews - Norfolk (Central and East)
Mathew James - Wales (Wales)
Sarah Lacey - Oxfordshire (Central and East)
Brenda Stewart - Middlesex (London and South East)
Arum Akom - Essex (Central and East)

Graeme Soutar - Scotland
To find out more about the LTA Tennis Awards, please click here