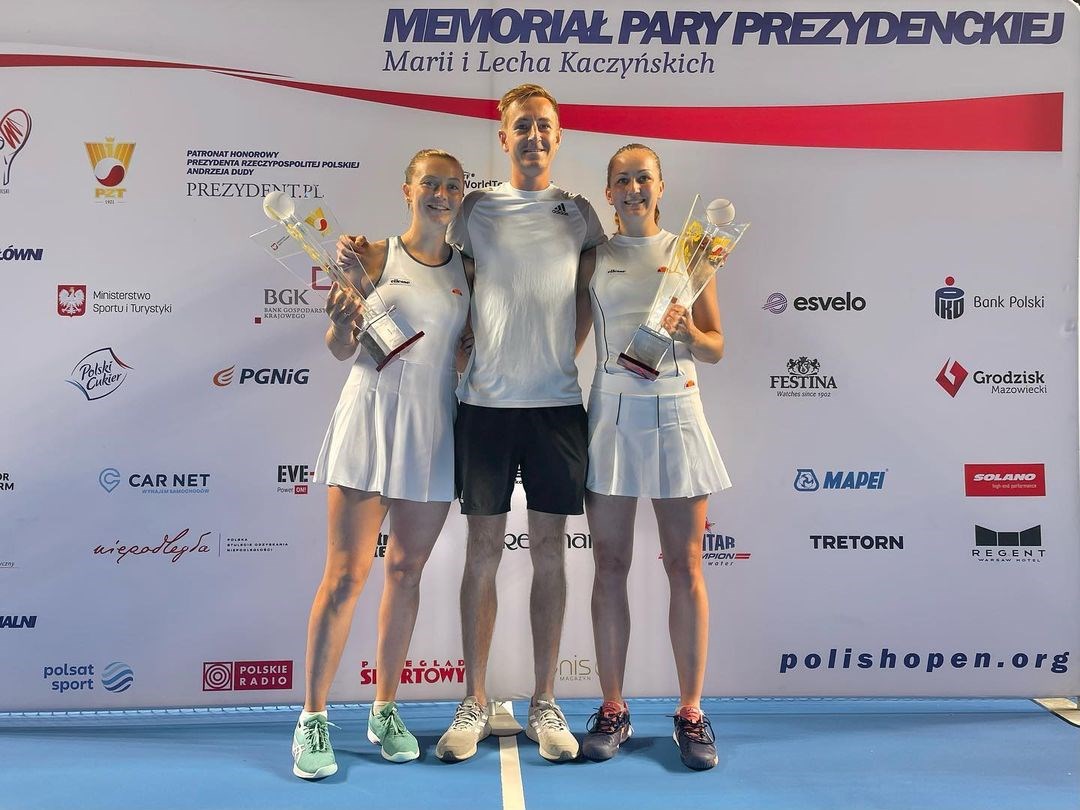 Players News
Olivia Nicholls reaches top 100 with biggest title win of her career
• 3 MINUTE READ
It's been a week to remember for British doubles star Olivia Nicholls – winning the biggest title of her career at the W100 Grodzisk Mazowiecki and catapulting herself into the WTA doubles top 100 for the first time.
The now world No.90 joins doubles partner Alicia Barnett, British No.1 Sam Murray Sharan and Tara Moore as one of four Brits now inside the top 100.
"To win our biggest title to date, and climb to 90 in the world as a result made the week feel extra special," said Nicholls.
"We'd had a few tough results prior to this week. We knew we'd been playing well but hadn't quite been able to convert chances. To string this run of good results together and come away with the title meant a lot to us both.
"I've been floating just outside the top 100 for a few months now so was chuffed to finally make that breakthrough. It's definitely a milestone I wanted to tick off, one that people tend talk about!
"But I see it more as a platform to push on and climb even higher up the rankings."
Nicholls and Barnett have been a dream team this season – boasting two ITF titles (W100 Grodzisk Mazowiecki and W60 Bellinzona) and having reached their first WTA final in only their first event. Both players have shot up just under 100 places in the rankings since the start of the year and are hungry for more success as they turn their focus to the WTA Tour.
"We complement each other extremely well, both in our game styles and personalities," explained Nicholls.
"Not only that, we get on so well off the court and are committed to this doubles journey together. We are also very fortunate to have such an incredible team behind us.
"My coach Tom Kiesel and Lissey's coach Ian Macdonald have been working with us for many years now, and have really helped us improve as individuals, and as a team."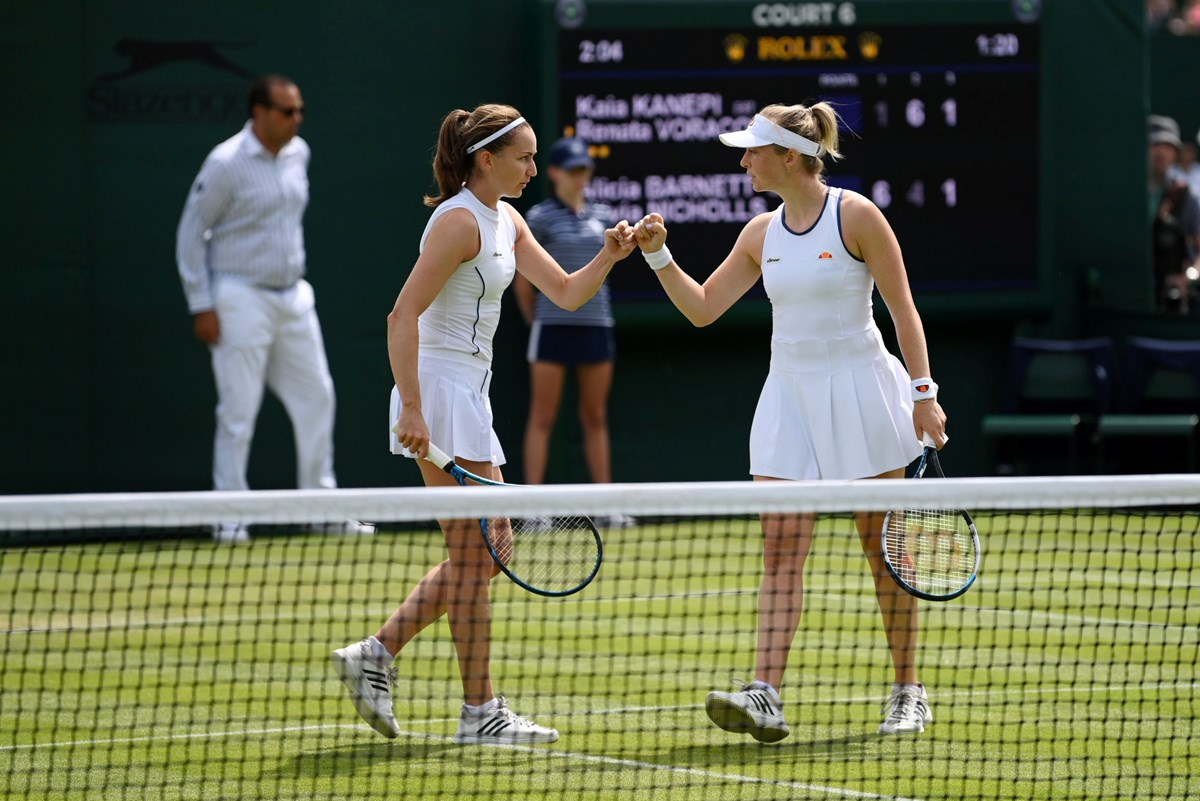 In a season of breakthroughs, Nicholls has enjoyed many highs along the way – none more so than realising her dream of competing at The Championships last month and capping it off with an opening round win against Kaia Kanepi and Renata Voracova.
"Wimbledon has to be the highlight for me," said Nicholls. "It was incredible to play in the main draw for the first time. And to get a first round win in front of all our friends and family, made it even more memorable."
In 2022, Britain's women's doubles stars continue to go from strength to strength. Having started the year without any British representation inside the top 100, we now have four players in the top 90 – including Murray Sharan at world No.78.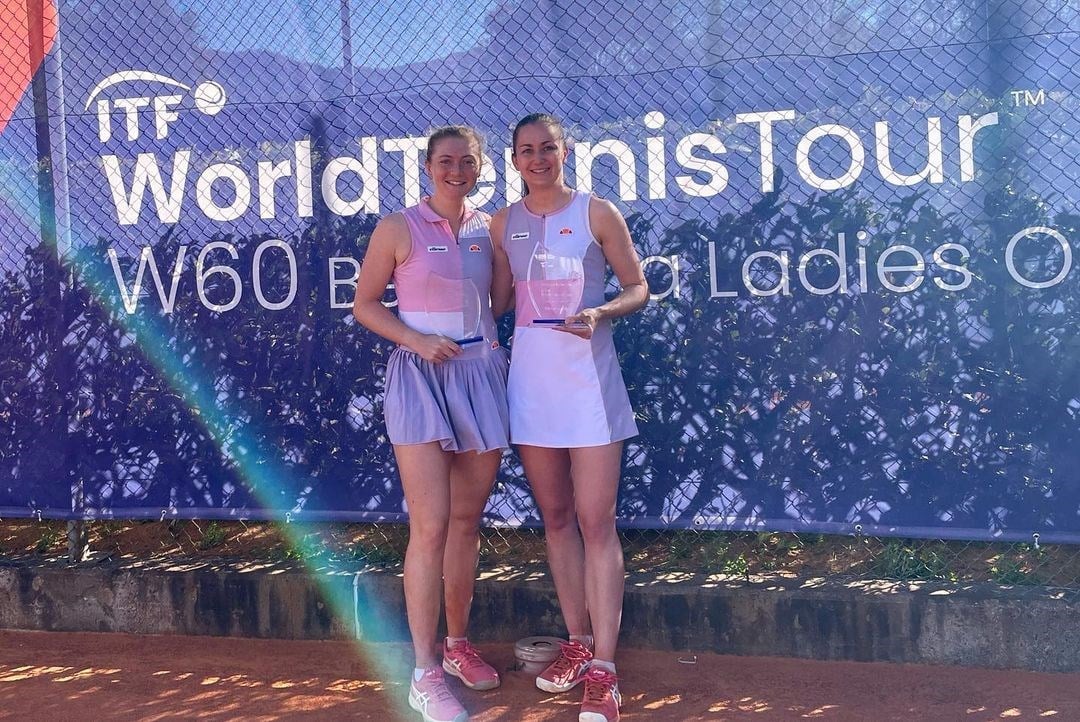 "It shows that women's doubles in Great Britain is definitely heading in the right direction," commented Nicholls.
"The men have had a lot of great doubles players in the top 100 for a while now, and it's good to see the women are catching them up!"
Now with more milestones ticked off for this season – and her career – Nicholls has set herself strong ambitions for the remainder of the year and beyond.
"Our next event is the WTA 250 in Granby and then we'll wait to see if we make the cut for the US Open.
"More long term, we have aspirations to break into the top 50, and represent GB at the Billie Jean King cup."