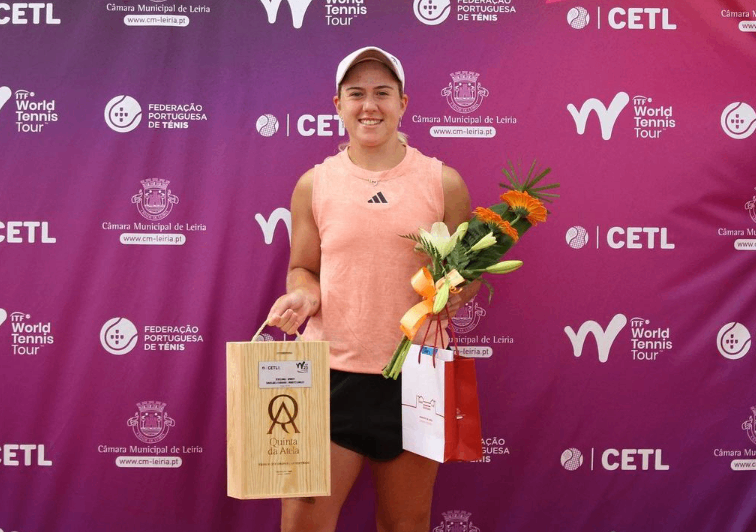 Players News
McHugh and Kartal headline six British titles
• 3 MINUTE READ
Catch up on all the latest action as British tennis stars sweep up the titles across the globe.
McHugh and Weightman crowned ITF winners
Aidan McHugh picked up his second ITF title of the year after a solid performance at the M25 Madrid event.
The 23-year-old came through a tough three set battle against Bruno Pujol Navarro before easing past Germany's Peter Heller 6-4, 7-5 in the final to secure the fourth M25 title of his career.
From Spain to Tunisia, Oscar Weightman teamed up with Niklas Schell to go all the way in Monastir at the M15 event.
The British, German pair were a formidable force throughout the week – easing through to the final without dropping a set before wrapping up the win with another dominant 7-5, 6-2 victory over Cengiz Aksu and Chirag Duhan.
Kartal impresses in Portugal
Sonay Kartal made it a week to remember in Portugal as she raced to victory at the W25 Leiria event – marking her second ITF singles title of the season.
After clinching back-to-back straight set wins in the opening two rounds, the 21-year-old battled past Fangran Tian in three sets before defeating fellow Brit Armani Banks in the semi-final to set up a final clash against top seed Anastasia Zakharova, where the Brit eventually prevailed, 7-6(5), 1-6, 6-3.
Over in Tunisia, Nell Miller enjoyed doubles delight alongside Lithuania's Andre Lukosiute at W15 Monastir. The pair joined forces for the doubles draw, where they closed in on a first title together after defeating Darja Suvirdjonkova and Amelia Wallgora, 6-3, 6-2 in the final.
Rising stars claim wheelchair titles in Poland
Meanwhile, Andrew Penney and Ruby Bishop secured a brace of British titles at the ITF Futures Plock Cup III in Poland, where Penney earned his seventh men's doubles title of 2023 and his first career title partnering Poland's Jakub Dominik Bukala.
After two straight sets wins to reach Sunday's final the top seeds were awarded a walkover in the title decider after third seeds Anthony Dittmar and Christoph Wilke withdrew from the decider.
Wilke was the first of three successive German opponents for Penney in the men's singles, the 19-year-old progressing to men's singles semi-finals after a 7-5, 1-6, 6-2 victory over Steffen Sommerfeld before bowing out to third seed Dittmar 6-3, 7-6(5).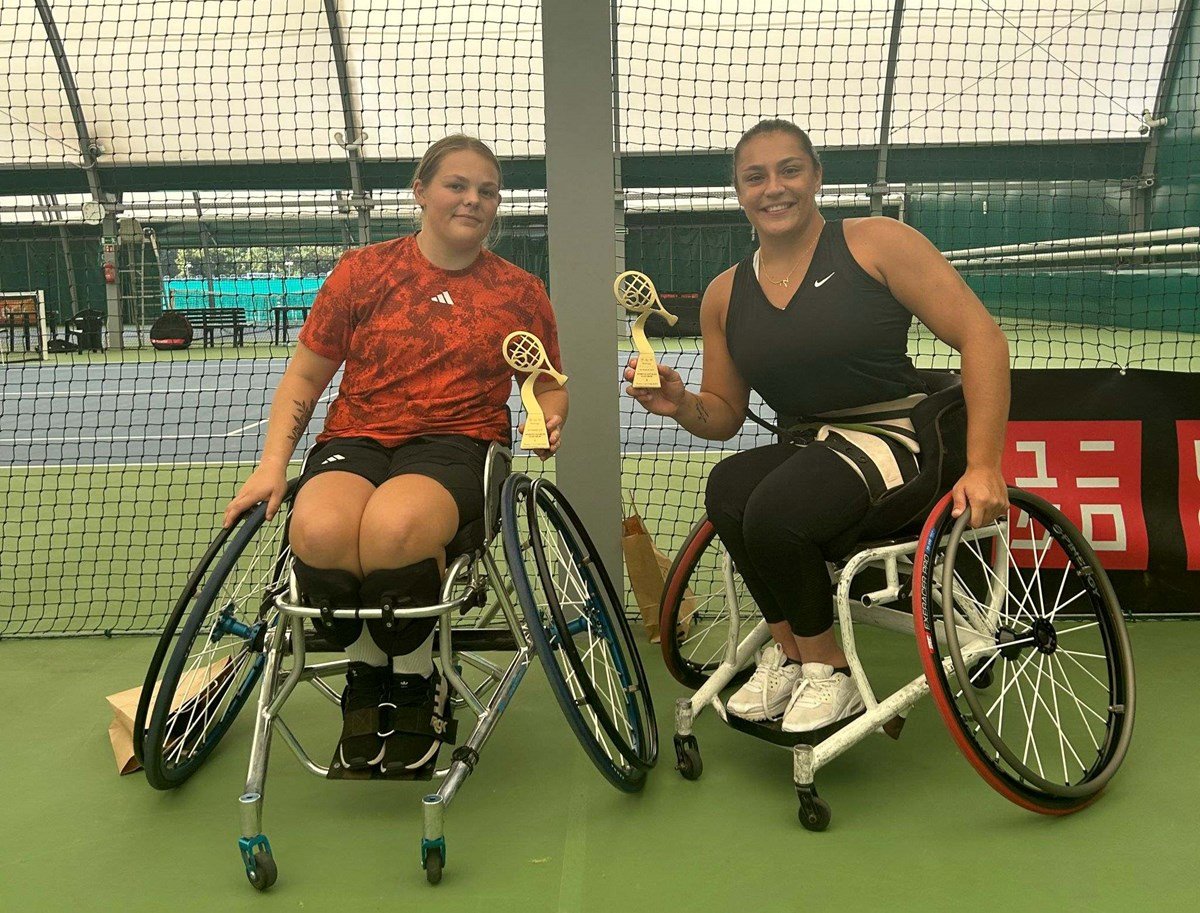 On the women's side, Bishop earned her fifth ITF Futures doubles title of the year and her third in Plock as she partnered Frenchwoman Zoe Maras to victory for the first time in her career. The top seeds beat Czechia's Ladislava Porizkova and Austria's Zanete Vasaraudze-Gailite 6-2, 6-3 to give Bishop[ her fifth doubles title in Plock in the last 11 months.
After beating Lithuania's Agneska Tolocko 6-0, 6-0 and fellow Brit Ellie Robertson 6-0, 6-2 to reach her fourth women's singles final of 2023, British No.4, Bishop put up a strong performance in the first set of the final against top seed Maras, but eventually lost out 7-5, 6-2.