Diversity and Inclusion
LTA welcomes new Sport England strategy
• 3 MINUTE READ
The LTA has welcomed the announcement of Sport England's new strategy, 'Uniting the Movement', its 10-year vision to transform lives and communities through sport and physical activity.
The cornerstones of the new strategy are an immediate focus on helping grassroots sport and physical activity recover from the effects of the coronavirus pandemic, and a long-term vision to invest in addressing the challenges of the next decade, tackling inequalities and providing more opportunities for those who are being left behind.
'Uniting The Movement- Sport England'
Helping the nation to live healthier and happier lives:
Commenting on the launch of the new strategy, LTA Chief Executive, Scott Lloyd said: "We firmly believe that tennis, and sport more broadly, can play a vital role at the heart of the nation's recovery from the coronavirus pandemic, particularly in support of those groups who have been most impacted by it, and the strategy Sport England have developed provides a clarity of purpose and platform for that to happen.
"It is pleasing to see there is a clear 10 year vision, and a key focus on tackling inequalities. Sport England's ambition aligns with the LTA's own vision to open tennis up, making it a sport that can be played by anyone, no matter their age, background or ability. Doing so will mean more people can enjoy the significant physical health and mental wellbeing benefits sport provides, and it can play an even greater role in bringing communities together, developing important life skills and resilience, and tackling challenging and key societal issues.
"We are looking forward to continuing our close working relationship with Sport England to build on the progress that has been achieved in recent years and play our part in helping to keep the nation active and to live healthier and happier lives."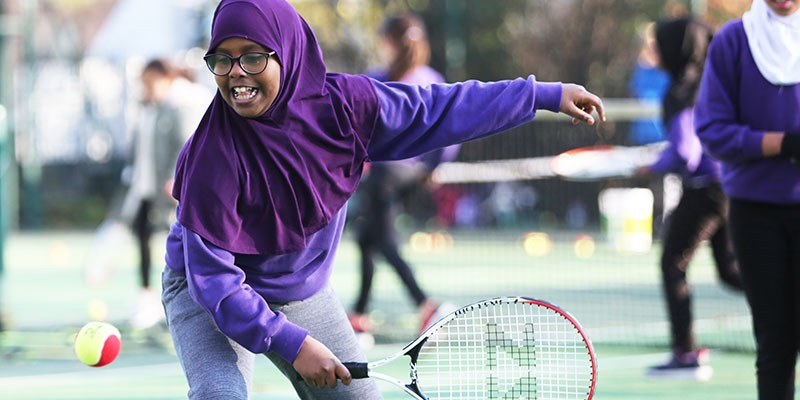 Announcing the new strategy, Sport England Chief Executive Tim Hollingsworth said: "This strategy comes at a critical time. Alongside the National Lottery and government, we have made significant funding available, but many organisations are struggling, and activity levels have taken a significant hit. But amid all that challenge and uncertainty, we believe there are also enormous opportunities to fast-track the role sport and physical activity plays in helping people to live happier, healthier lives.
"With a short-term focus on helping sport to recover from the ongoing challenges of the pandemic, this strategy identifies the other major issues that for the next decade will be a priority. At the heart of all this is a ruthless focus on providing opportunities to people and communities that have traditionally been left behind, and helping to remove the barriers that stop them from playing sport and being active."