Diversity and Inclusion
LTA appoints seven new LTA Councillors in continued drive towards inclusion and diversity in tennis
• 6 MINUTE READ
The LTA has continued its work to drive forward inclusion and diversity in tennis with the appointment of seven new Board Nominated Councillors to the LTA Council.
Joining the LTA Council are:
Lottie Birdsall-Strong
Yasmin Clarke
Jonathon Dawes
Wasim Haq
Judith Loffhagen
Adrian Packer
Shiv Paul
The new Councillors each bring with them unique backgrounds and experiences. They have been recruited to further enhance the LTA's governance and leadership by positively contributing to the diversity of LTA's thoughts, ideas and approaches to delivering its strategy of tennis opened up.
The new Councillors, who will each serve for a minimum of three and maximum of nine years, officially joined the Council this week and attended their first LTA Council meeting on Wednesday. Of the new appointees, four are men and three are women, four are of colour, two have declared they are part of an underrepresented group, while three are of a significantly younger age.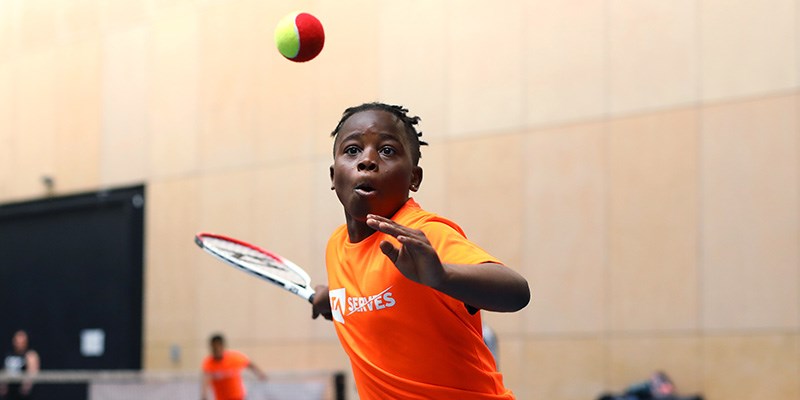 The appointment of the Councillors is the latest in a series of actions the LTA is implementing ahead of the publication of its new inclusion and diversity strategy for tennis later this year. It follows the open letters published by LTA Chief Executive Scott Lloyd last year that made clear its commitment as the national governing body for tennis put in place the actions needed to effect real change as part of its drive to open tennis up. The news builds on the announcement last month of the establishment of the LTA's new IDEA Group, and comes ahead of the appointment of a new Non-Executive Director to the LTA Board to be announced shortly.
LTA President David Rawlinson said: "The LTA Council plays a vital role in the governance of our sport, and so we are delighted to be able to announce a group of such high caliber Board Nominated Councillors to join our team. We are making progress on our commitment to embed inclusion and diversity throughout what we do, and these appointments will help us continue that.
"They collectively bring with them a diverse range of experience and views that will be of real value to us in our work to achieve our vision of opening up tennis and making it a sport for anyone, no matter their age, background, gender or ability. We welcome them to the LTA and are looking forward to working with each of them over the course of the coming years."

Tennis coach and newly appointed LTA Councillor, Yasmin Clarke, said: "I am delighted to be appointed by the LTA as a Board Nominated Councillor. I am passionate about growing and developing tennis in the UK and the LTA's vision of seeing it opened and accessible to all. As Councillors I believe we have a unique perspective and set of skills to push diversity and inclusion at every level of the game."
The LTA Council forms part of the LTA's governance structure, and is the forum representing County Associations and a range of other organisations involved in tennis. The Council is chaired by LTA President, and consists of 54 volunteer Councillors (seven of which are Board Nominated), with it being governed by the Articles of Association and the Rules of the LTA.
The many wide ranging topics the Council contributes to as part of their role in helping the LTA grow the sport include competitions, volunteer engagement, coach development and support, safeguarding, county and club registration and support, and inclusion and diversity.


LTA Board Nominated Councillors
Lottie Birdsall-Strong
Ex-women's football player with Arsenal; a Cambridge Post Graduate degree in Gender, focusing on public policy including research of international equality policy in physical activity for young people; two decades of experience in football spanning male, female, grassroots and the professional game; an experienced researcher and strategist; pioneered and led Social and Economic impact and Social Return on Investment (SROI) at The FA; passionate about inclusive policy; experience of the public, private and charity sectors and working with County Football Associations and grassroots volunteers; recently appointed to The ECB working with their Strategy Department.
Yasmin Clarke
Former professional player; Level 5 Performance Coach and coach to brother Jay (ATP and LTA player pathway) with some managerial responsibilities also; experience of coaching in a wide range of settings from tots to County training to ATP to disabled athletes and disengaged young people; Athlete Mentor for the Youth Sports Trust.
Jonathon Dawes
Final year A Level student; LTA Award winner for Young Person of the Year 2019; British Citizens Award from the Palace of Westminster; Member of the Welsh Youth Parliament and National spokesperson for Education; leader of a successful life skills campaign for young people resulting in curriculum reform; club coach and volunteer at Rhyl Tennis Club; delivered free tennis to 1000 young people during school skills week; involved in a cross-sports youth advisory panel.
Wasim Haq
Passionate about all sports since he was young; a family of tennis fans; career experience first in healthcare, then as CEO of a commercial sports & media agency and latterly managing partner of a successful sports, media and entertainment executive search agency; a committed volunteer; 8 years a member of the Essex County Cricket Club Board; 2 years at the FA Council and a member of the FA Inclusion Advisory Board; previous advisory role on the Tony Blair Foundation.
Judith Loffhagen
Club Welfare Officer, club tennis player and parent of ATP professional on LTA pathway; involved in England Netball as player and coach; a qualified City lawyer; ran own company working with Local Authorities delivering healthy eating education in schools; recent masters dissertation on safeguarding in international elite junior tennis; volunteer for County parents' forum; passionate about increasing retention of girls in sport, safeguarding junior players and encouraging minority communities to play tennis.
Adrian Packer
Founder and CEO of the CORE Education Trust which manages schools in disadvantaged areas and which include tennis in the curriculum linked with the LTA Schools team; recent winner of a National Education Award for Impact through Partnership; previously a professional dancer/actor and youth theatre director, Artistic Director of the Brit School and Founding Principal of the Everton Free School. Currently a Non-Executive Director for UKActive and the Liverpool Institute of Performing Arts.
Shiv Paul
Facilitator of Change; former actor, model, singer and journalist; passionate tennis player since aged seven; member of the LGBTQ+ community; creator of a documentary film about LGBTQ+ amateur tennis players that started the USTA's annual Pride Events; Vice President of External Relations for the Federation of Gay Games; Corporate career in digital transformation and change management with McKinsey&Co and more recently Adobe; Vice Chair of USTA National Committee for Diversity and Inclusion 2014-2019 while living in New York. Now CEO of Caprihan Consulting, a change consultancy whose work includes partnering with D&I consultancies to devise client strategies and deliver training.