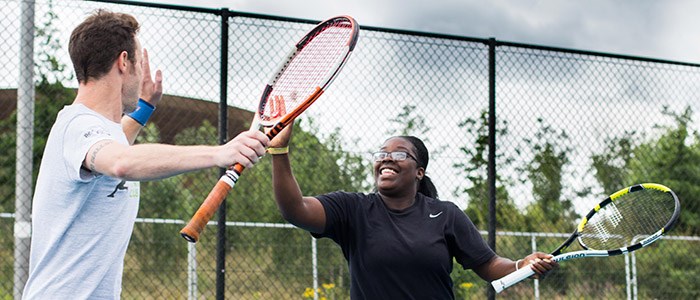 LTA
LTA and Tennis For Free team up to improve park facilities
• 1 MINUTE READ
Following hot on the heels of an historic Wimbledon, with the best British performance for more than 80 years, the LTA have confirmed a strategic partnership that will allow more parks to offer free tennis.
The LTA, in conjunction with grassroots tennis charity Tennis For Free, are rolling out schemes with local authorities to renovate park courts over the coming years through a mix of free "walk on and play", fun sessions and bespoke groups, linking in with schools, community centres and local clubs.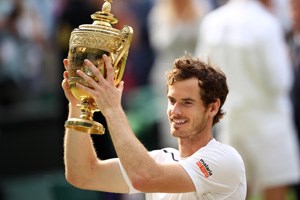 Inspired by the performances of the likes of Andy Murray, Heather Watson, Gordon Reid and Jordanne Whiley this summer, there has been a surge in players attending park courts, with both The LTA and TFF keen to boost park playing numbers still further by offering improved facilities – and free tennis!
LTA Director of Participation Alastair Marks said: "The Lawn Tennis Association is currently developing a strategy to get Tennis For Free into as many park sites as possible in the coming years. Both organisations believe that a strong element of free access to park courts is essential in growing participation.
"We are committed to giving as many people of all ages the opportunity to experience a free, fun and engaging programme. This is already being delivered in 34 sites across the country with many more to open throughout this summer.
"The LTA and TFF continue to enjoy a strong and positive working partnership. A key element to the success of that partnership will be to raise additional funds to support the programme and we will be making a full announcement later in 2016."
TFF Co-founder Patrick Hollwey added: "We are delighted to be working with the LTA on developing a cohesive long-term strategy to increase participation in local parks, currently over 1.6 million people play in parks primarily on an ad hoc basis.
"By running Tennis For Free and other schemes on park sites we know we can increase this number substantially and bring a new breed of player into the game, with a strong element of free tennis available those from less privileged and non-traditional tennis backgrounds will be given the opportunity to take up what we know can be a game for life.
"By working in partnership with the LTA we aim to introduce TFF to as many local authorities as possible to benefit all sections of local communities nationwide."
Inspired to pick up a racket? Use our court finder for the nearest place for you to play!