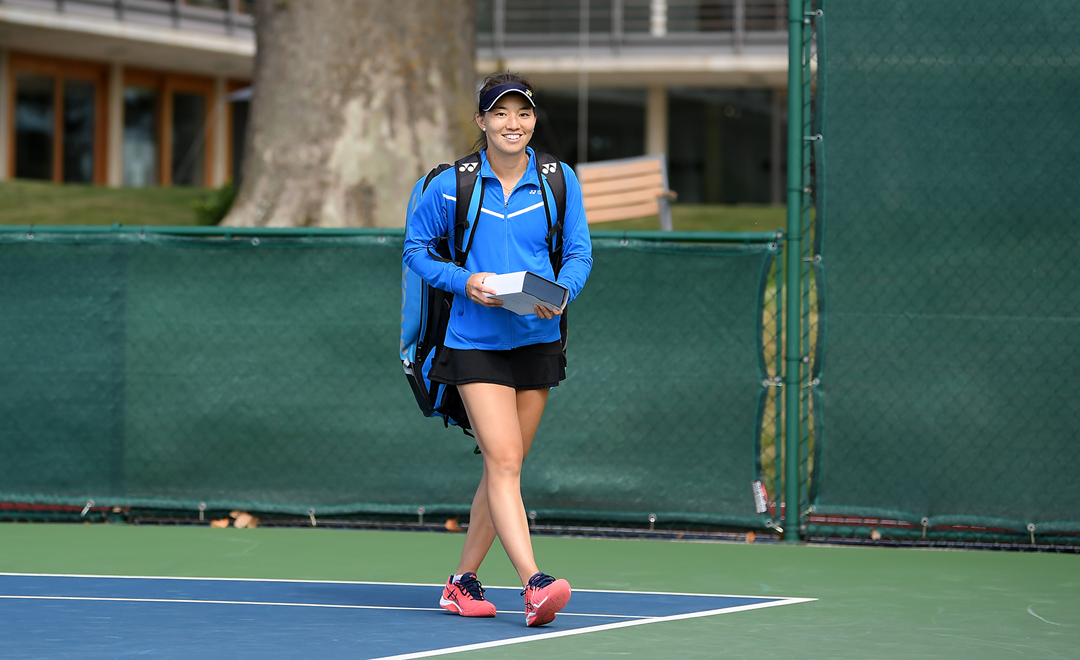 Players News
Lily Miyazaki becomes GB player
• 2 MINUTE READ
The LTA can confirm today that Lily (Yuriko) Miyazaki has formally requested to play for Great Britain and due to meeting eligibility criteria set by the ITF, has been granted this, which will be reflected on entry and ranking lists going forward.
Born in November 1995 in Tokyo, Miyazaki lived in Japan for the first five years of her life, then moved to Switzerland, before settling with her parents Akiko and Yoichi in London 16 years ago at the age of ten.
Up until the age of 18, Lily trained at Sutton Tennis Academy and has been a regular competitor in British competitions since the age of 11. She has consistently represented her club and her county, Surrey, since the age of 13.
Over the last couple of years, Lily has played in the British Tour and the UK Pro League and is a regular sparring partner for British players at the LTA's National Tennis Centre. She attended Oklahoma University (from 2014-19) in the United States, doing a Bachelor's degree in Mathematics and following up with a Masters in Information Technology Management.
Lily said:
"I am really excited and proud to represent Great Britain as I have spent the majority of my life here. I am really grateful that the ITF approved my eligibility and thankful for the LTA for all the help."
When asked about the transition to represent GB, Lily said:
"Having spent so much time and growing up in the UK I feel more connected, and London has been my home since I was 10. It's something I have been thinking about for a while. I am happy with the decision I have made."
Lily's singles world ranking has consistently improved over the last few years, having no placing at the end of 2018 while she was doing her Masters, she jumped to 500 by the end of 2019 and 346 at the end of 2020 and is currently at a career-high of No.206 in singles. Miyazaki has won four ITF World Tennis Tour singles titles (three since 2020) and six in doubles.
View Lily's profile to find out more.