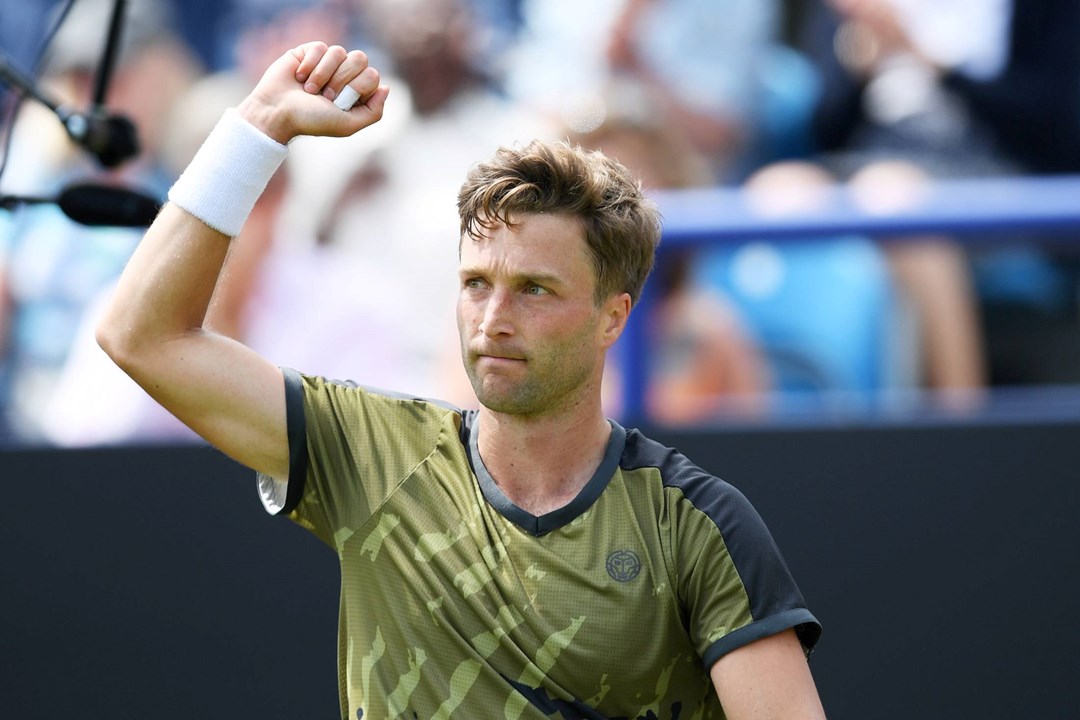 Players News
Liam Broady reaches new milestone as he breaks into top 100 for first time
• 2 MINUTE READ
29-year-old British tennis star Liam Broady has broken into the ATP singles top 100 for the first time of his career coming off the back of a runner-up finish at the ATP Challenger in Saint-Tropez.
The Brit is currently up at world No.93 in the latest rankings – a new career-high.
The latest milestone for the British No.4 is the result of a brilliant season, where he's won his second Challenger title in Vilnius, reached three finals in total, made three semi-finals and beat world No.4 Casper Ruud en route to the third round at Wimbledon.
A former Junior World No.2, two-time Junior Grand Slam singles finalist and two-time Junior doubles major champion, breaking the top 100 has been a long-term goal for Broady, but the British star insists this is just the start.
"It's a milestone I've been working towards for almost ten years, and I'm privileged to have broken into the top100 for the first time this week," said Broady.
"My team, Calum (Broady), Dave (Sammel), Kieron (Vorster) and Phil (Quirk) have put in a lot of hard work on the journey to get here and a lot of sacrifice, but I believe there's more still to come. I've had a good season so far, and I've had some memorable results at Wimbledon, and I'm confident that I can push on from here and achieve even more."
Broady becomes the sixth British player ranked inside the top 100 on the ATP and WTA Tours, joining men's stars Cam Norrie, Dan Evans and Andy Murray, with Jack Draper closing in on a return at world No.106.
He's the third singles player to break into the top 100 this year after Katie Boulter and Jodie Burrage also achieved the same feat earlier this year off the back of a strong summer.
"It's great that we have so many British players in and around the top 100 at the moment," said the British No.4.
"Cam, Evo and Andy have been at the top of the game for a while now and we've seen that Jack will be there for quite some time too. Seeing Katie and Jodie break through on the women's side this year has been a huge positive as well. We all push each other and hopefully we can continue to put in strong performances week after week."