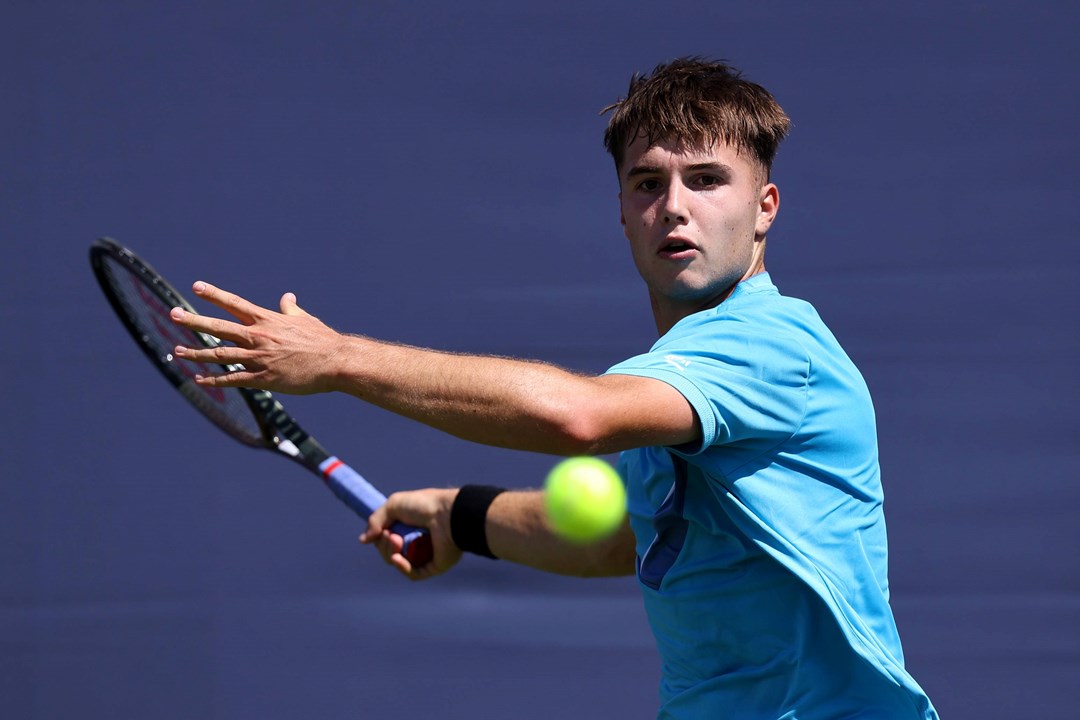 Players News
Julian Cash & Luke Johnson headline title winners as Arthur Fery makes his first ATP Challenger final
• 3 MINUTE READ
Catch up on the latest from the British tennis stars after a week of success on the ATP Challenger and ITF Tours in the last week.
Cash & Johnson bag Challenger doubles titles
Thie Brits continue to shine on the ATP Challenger Tour, with doubles stars Julian Cash and Luke Johnson adding more titles to their tally for the season.
Cash, who has recently teamed up with American Robert Galloway, finished the week as champion at the Mouilleron-Le-Captif Challenger in France.
Top seeds Cash and Galloway clinched their first title together as a team after a nail-biting final victory over Maxime Cressy and Otto Virtanen – saving a match point before going on to win 6-4, 5-7, 12-10.
Cash now boasts 12 Challenger titles in two seasons, having won a record-breaking 10 with fellow Brit Henry Patten last year.
Staying in France, it was a breakthrough week for 21-year-old Arthur Fery, who reached his first ATP Challenger singles final.
Having clinched the best ranking win of his career over David Goffin in the quarter-finals, Fery eventually lost to Tomas Machac in the final 6-3, 6-4. The Czech star also defeated Jack Draper in the final in Orleans the week before.
Over to Tiburon in the USA, where Johnson and Skander Mansouri made it two Challenger titles in two weeks as they extended their unbeaten run to 10 matches.
Johnson bagged his fifth Challenger trophy of the season after the British, Tunisian duo defeated top seeds William Blumberg and Luis David Martinez in the final 6-2, 6-3.
Gill, Murray Sharan & Amos lift ITF titles
The titles kept coming for the Brits on the ITF Tour – starting at the M25 Zaragoza, where Felix Gill went one further than his runner-up finish the week before.
Gill – who is supported by our Pro Scholarship Programme – earnt his first title of the season and his biggest to date at the M25 Zaragoza. The 21-year-old didn't drop a set all week – finishing with a 6-4, 6-1 win over Julio Cesar Porras to clinch the title on the Spanish clay.
Staying in Spain, 36-year-old Samantha Murray Sharan won her first title of 2023 alongside Olivia Gadecki at the W25 Baza.
In her first event of the season, Murray Sharan and Gadecki closed out the tournament with an impressive victory against Lea Boskovic and Angela Fita Boluda 7-5, 4-6, 10-4.
Last week also marked a first career title for Britain's Abigail Amos, teaming up with Marente Sijbesma to win the W15 Monastir.
Amos sealed a landmark milestone in her career with a win over French duo Flavie Brugnone and Astrid Lew Yan Foon 6-4, 6-1 in the final.