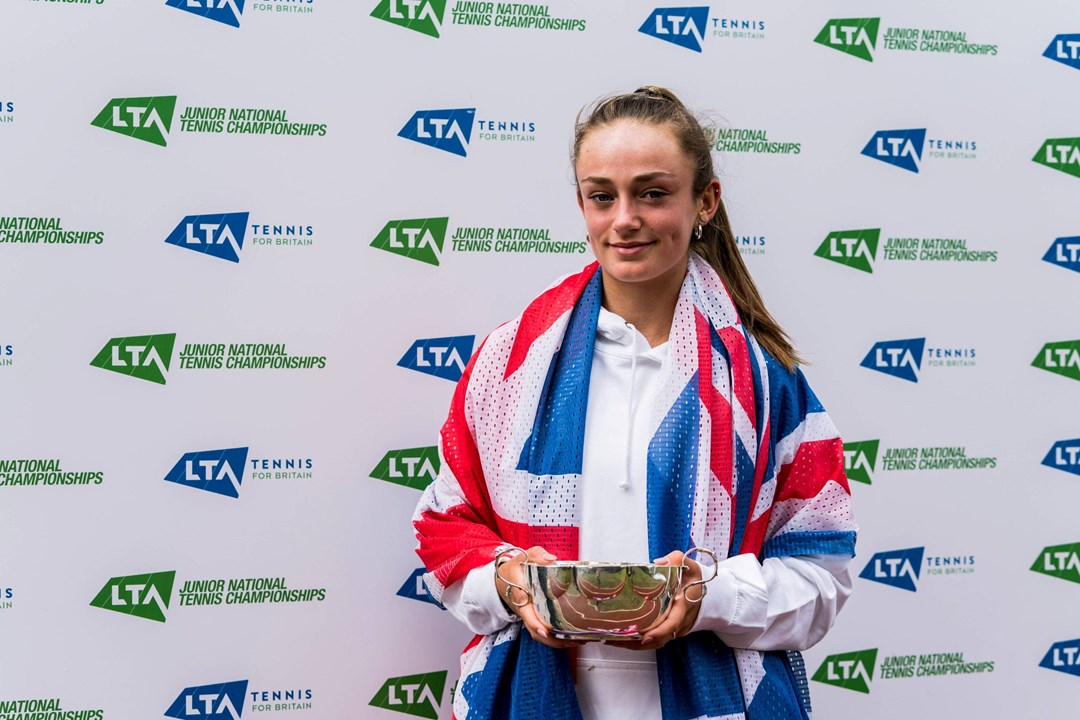 Domestic Competition
Isabelle Lacy and Luca Pow crowned 18U Junior National champions
• 4 MINUTE READ
Surrey's Isabelle Lacy and Warwickshire's Luca Pow have secured wild cards into qualifying for this summer's Wimbledon Championships after winning the 18U Junior National Championships at the National Tennis Centre in Roehampton.
Bringing together the very best and most promising junior talents from all regions in Great Britain to compete for the titles, the Junior National Championships is a showcase for the brightest stars in the game, with Andy Murray and Heather Watson former winners of the tournament.
A high-quality 2023 girls' final went the way of Lacy, as she beat Klugman 3-6, 6-3, 6-3 in a match that started on the outdoor courts and was completed indoors due to rain.
Klugman was a set and a break up in the match before the rain delay and Lacy suggested that was a key moment in turning the match in her favour.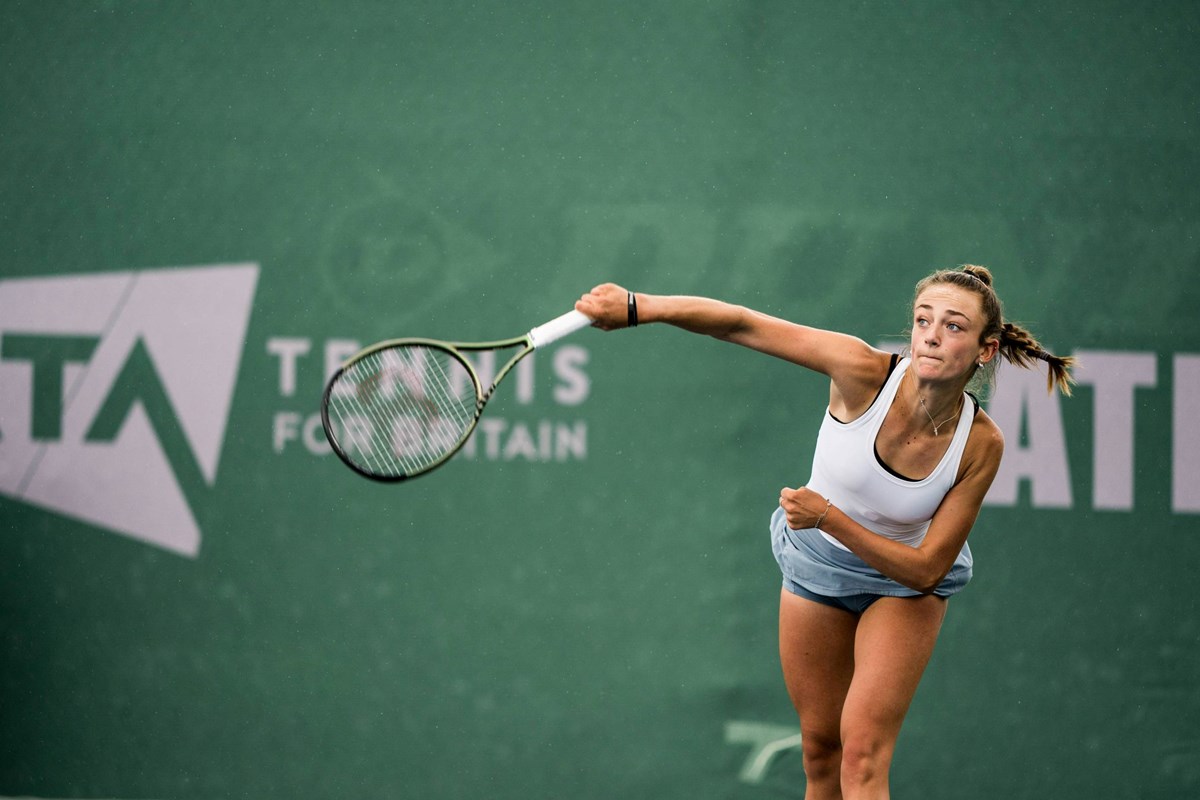 "It was very different dynamics when we went indoors," said 16-year-old Lacy, who trains at the National Tennis Centre and is supported by our Men's and Women's programme.
"She was serving really well outside and had more time on her shots, but I had a chance to talk to my coach and managed to change it in my favour. I served a lot better inside and managed to turn it around.
"I wasn't thinking about the Wimbledon wild card during the match, but that is just my biggest dream. It's going to be so exciting. I'm so happy."
Former British No.1 and LTA Women's National Coach Katie O'Brien was impressed with the quality of tennis on display in the tournament, as she suggested both Lacy and Klugman have bright futures.
"There was a lot of drama in the final, swinging one way and then the other," said O'Brien, who won the LTA Junior National Championships in 2003.
"They know each other so well and train together regularly, so this was always going to be an interesting match-up.
"For them to show so much quality on the court when there was so much at stake was very impressive and I'm sure both Isabelle and Hannah will have great futures in the game."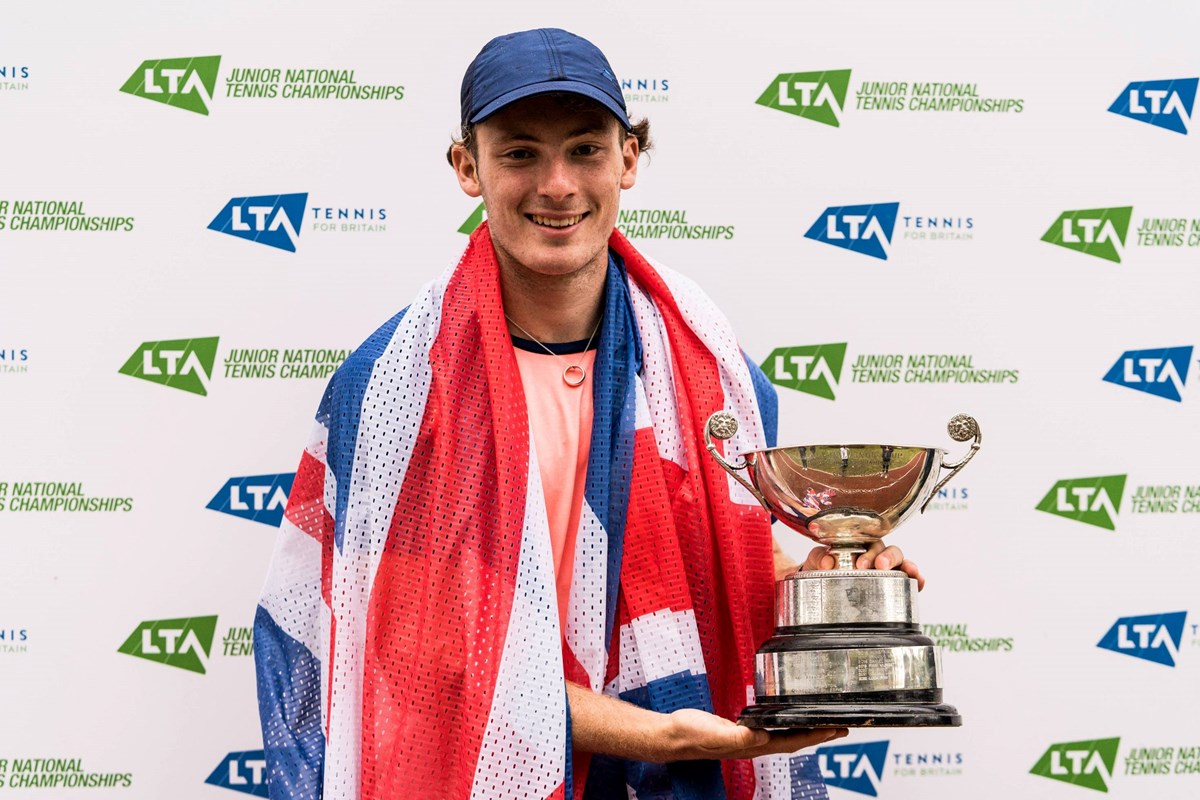 The boys' final was played on the outdoor courts at the National Tennis Centre, with Pow defending the title he won a year ago with a gritty 7-6(3), 6-3 win against 16-year-old Bonding.
Pow trains at our National Academy in Loughborough, where he benefits from a high-intensity daily training environment with world-class science and medicine support, working in partnership with a local school, to help them successfully develop into emerging tour professionals.
The 18-year-old will now have a second crack at qualifying for Wimbledon and hopes his experience from a year ago will stand him in good stead.
"Hopefully I can be a little less nervous when I play Wimbledon qualifying this time," said Pow. "I feel really happy to have another opportunity.
"This was the first time I played Olly in a competitive match so we were both going into it a little blind. We used to practice together, but you never know how it's going to turn out until you play a match.
"It was tricky conditions. It was so cold and you have to deal with the elements when you are playing outdoors, but it feels great to win this tournament again."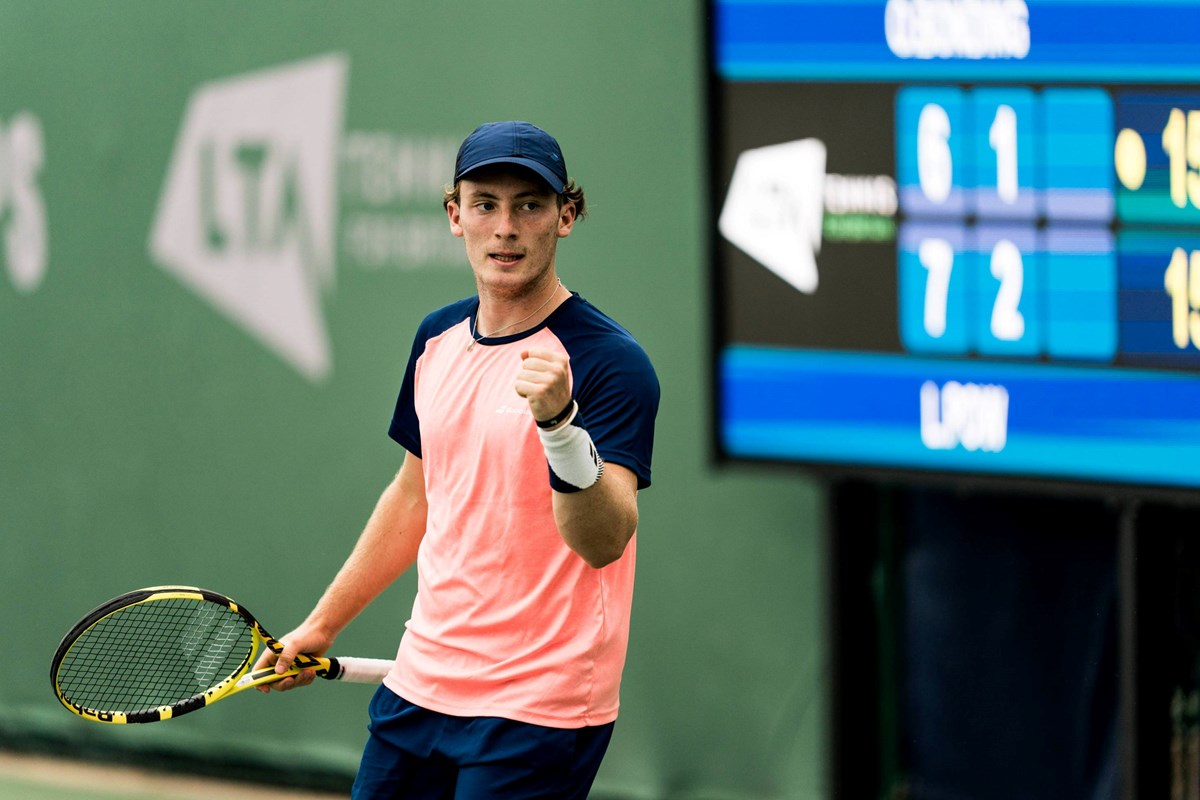 Martin Weston, National Coach to the LTA Men's Team, saluted the quality of tennis on display in the boys' final, as he backed Pow and Bonding to enjoy successful careers in the game.
"This was a really good quality match," said Weston. "The boys had to adjust to tricky conditions and that is the best I have seen Luca Pow play since he won this event last year.
"When you consider what is at stake with the Wimbledon qualifying wild card and the title that is on the line, Luca's achievement is impressive.
"Olly will be disappointed after also losing the 16U final last week, but this has been a very impressive two weeks from him and he will have more chances to win the 18U title."
With his win in the Junior National Championships, Pow has also earned entry into the ITF World Tennis Tour M25 event in Nottingham next week.
In the doubles draws, Ellie Blackford and Given Roach lifted the 18U girl's doubles trophy with a 7-6(1), 6-1 win over Daniela Piani and Mika Stojsavljevic.
Henry Jefferson and Charlie Robertson emerged as the 18U boy's doubles champions, finishing with a 6-1, 7-5 win over Hugo Coquelin and Henry Searle.