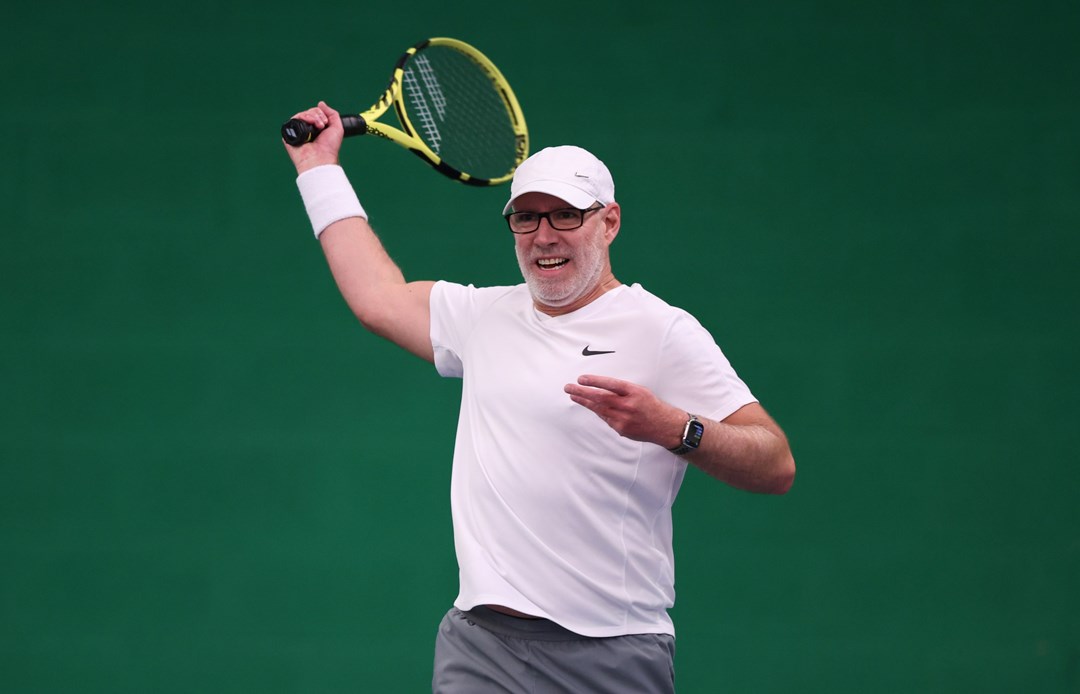 GB Teams
IBSA World Games 2023: preview, schedule and draw
• 3 MINUTE READ
The eight year-long waiting is near to a close as we enter the final countdown of the 2023 IBSA World Games. The top-flight international competition for athletes with visual impairment returns to the international sporting calendar after being forced to retire the 2019 Games due to the onset of the COVID-19 pandemic.
With more than 1,250 athletes from 70 nations projected to participate, the Games hosts three paralympic and seven non-paralympic sports including visually impaired (VI) tennis, regulated by the International Blind Tennis Association (IBTA). It's the first time that tennis has been among the sports contested at the IBSA World Games.
Find out everything you need to know about the key dates, schedule and who to watch out for.
When is the IBSA World Games 2023?
The IBSA World Games 2023 will take place from the 14-27 August 2023, while the tennis tournament is set to run from 23-27 August 2023.
Where will the IBSA World Games 2023 take place?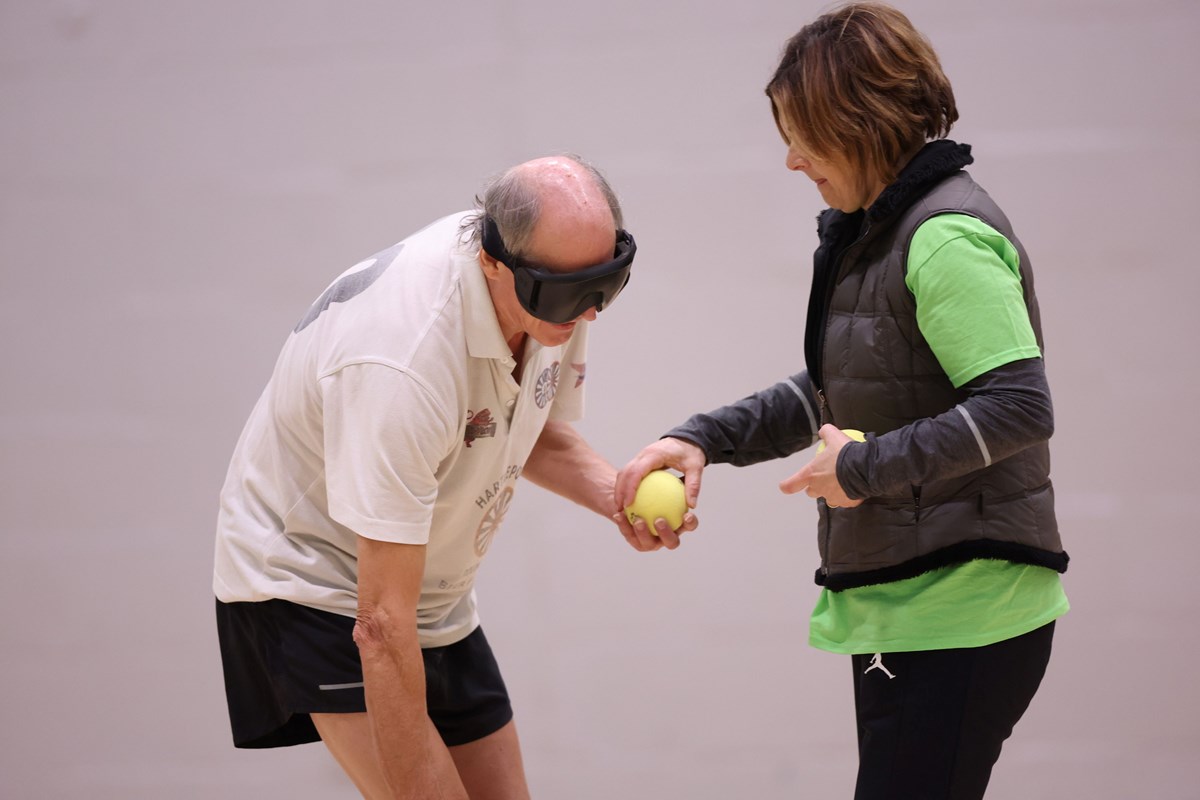 Birmingham will be the new hosts to take the torch for the seventh edition of the World Games. The various sporting events will be held at the University of Birmingham, across the Edgbaston and wider region.
The provisional venue for the tennis tournament will be the Billesley Indoor Tennis Centre.
What is the schedule for the IBSA World Games tennis tournament 2023?
All information on the draws and order of play will be available in our competitions page.
What is the format of the IBSA World Games tennis tournament 2023?
Players compete in different sight categories and depending on a player's category they may have up to three bounces of the ball before they return it back to their opponent. In the B1 category, for those having the greatest degree of sight loss or no sight, three bounces of the ball are allowed, and players typically wear eye masks. B2, B3, B4 and B5 categories are contested by players with different degrees of partial sight, with B2 players allowed three bounces, B3 players allowed two bounces and B4 and B5 players allowed one bounce of the ball.
VI Tennis differs to traditional tennis in that it's played on a smaller court with a lower net. Courts for B1 players also have tactile lines so that players can touch them - and players use an audible tennis ball that makes noise so they can hear it bounce and being hit.
Which British players will be competing at this year's IBSA World Games?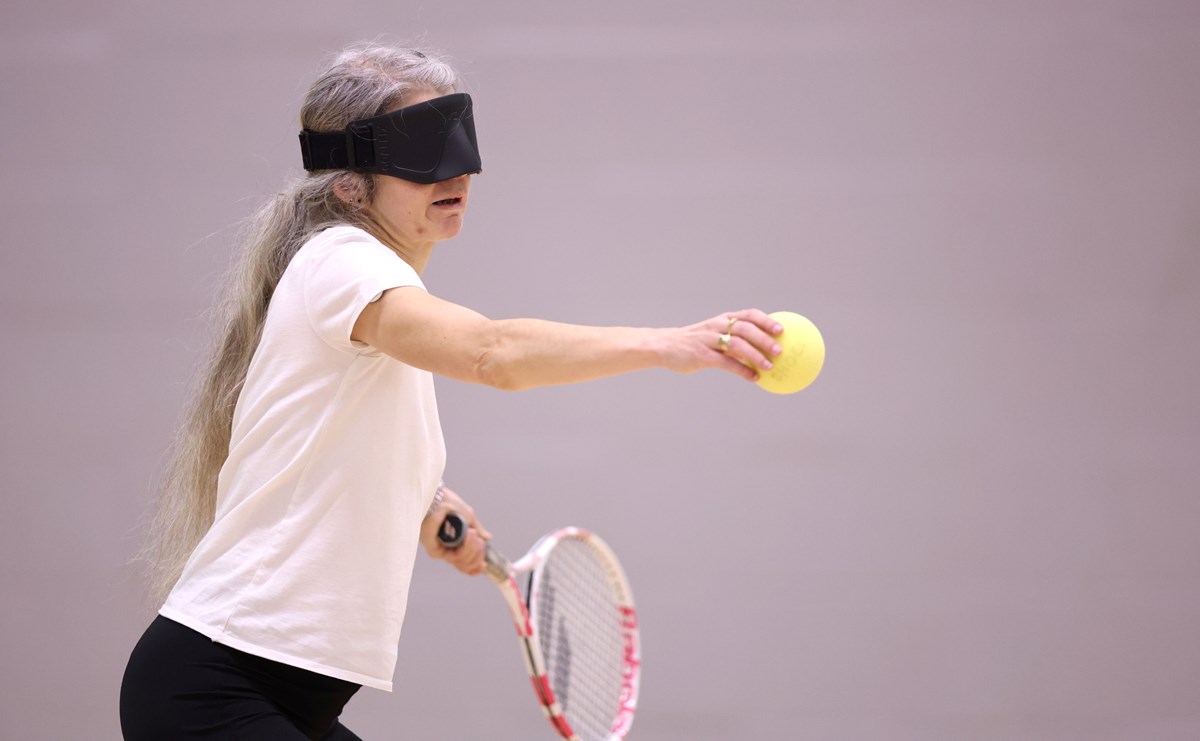 We have selected 13 players to form this year's World Games Great Britain tennis squad, four of whom have already realised international success at the IBTA World Championships in 2019.
The British team will have participants competing in all classifications, ranking from no light perception in either eye in the B1 category to B4/5, which requires a good level of partial sight, up to roughly 25 per cent of normal vision.
A standard-bearer for British VI tennis, Middlesbrough's Rosie Pybus, who is classified as a B4/5 athlete, burst onto the international stage to claim Gold at the IBTA World Championships in 2019, and has since proceeded to flourish both on and off the court. B2 athlete, Amanda Large, also joined Pybus in earning her place on the winner's podium after winning Gold at the World Championships to add to Great Britain's overall tally.
Both Pybus and Large sit amongst a host of national titlists and international medallists, including Yvette Priestley (B1), Daniel Hopkins (B2), Sarah Fortescue, Neil Balmforth and Paul Ryb (B3), and Ivan Rodriquez-Deb (B4).
It has also recently been announced that Tracy Compton, Monica Smith, Gavin Griffiths and Anthony Harrison (B1), and Andrea Logan (B3), have solidified their place in this year's GB selection.
Open Court – get involved!
Funded by Sport England and the LTA, the Open Court Programme supports more than 500 tennis venues across Britain deliver sessions for disabled people and those with long term health conditions.
So, if you're a player or a parent or guardian or carer interested in finding out more, you can find your nearest venue here: