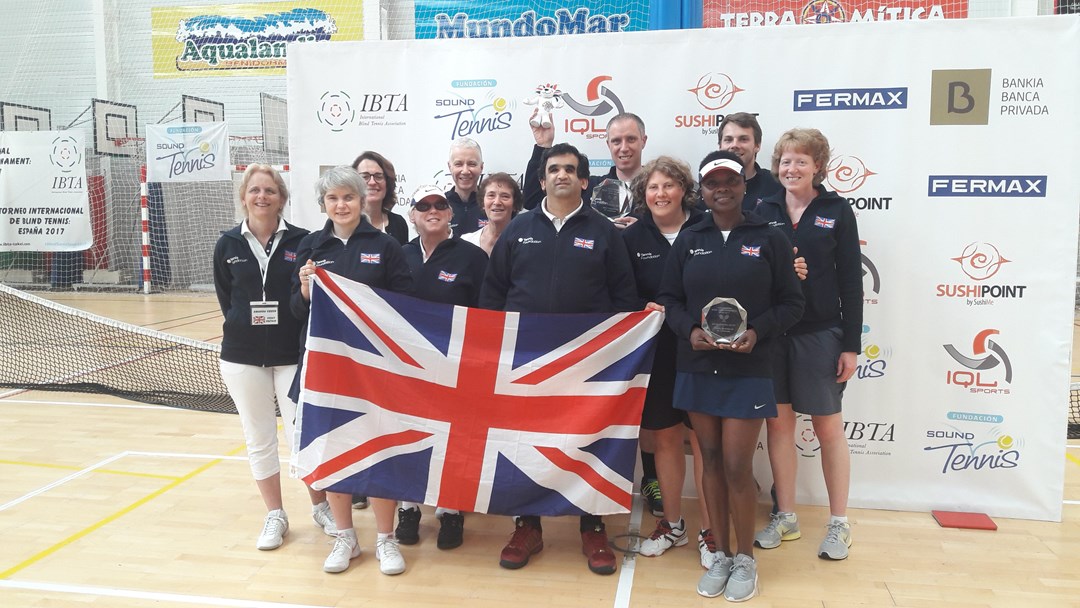 International
Great Britain announce team for 2018 International Blind Tennis Tournament
• 2 MINUTE READ
Eight British visually impaired tennis players have been selected to contest in the DLR TAKEI 2018 International Blind Tennis Tournament in Dublin this month. Representing the nation on an international stage, the team will be managed by Great Britain's leading tennis charity, the Tennis Foundation and led by Inclusive Sports Coach Louise Assioun.
Organised by the International Blind Tennis Association, the three-day tournament is set to take place from 26th – 29th April at the Shankhill Tennis Club and will see over 60 players from 14 different countries taking to the court. With emphasis placed on inclusivity, this year's event will also cater for B4 and B5 players - with B4 & B5 players invited to compete in an international tournament for the first time.
The following British players – including last year's winner of the B3 men's singles Chris Baily - have been selected for this year's squad:
Nikhil Nair – Cambridge (B1)
James Currie – Manchester (B2)
Paul Ryb – Highgate, London (B3)
Chris Baily - Uckfield (B4/B5)
Rachel Morgan – London (B1)
Amanda Large - Levenshulme, Manchester (B2)
Jan Reynolds – Carshalton, London (B3)
Rosie Pybus – Middlesbrough (B4/B5)
With excitement brewing ahead of the international tournament, Team Manager and the Tennis Foundation's Tournament Director, Kirsty Thomson said:
With ambitions to become a Paralympic sport in the future, the visually impaired version of tennis is adapted from the full court version to a smaller court, with a lower net. It also uses an audible ball so players can hear it bounce and being hit, and, depending on an individual's sight level, they can also be allowed up to three bounces before they must return it back to their opponent.
As part of its disability work, the Tennis Foundation supports and promotes visually impaired tennis in Great Britain, including delivering tennis taster sessions at the majority of the British Blind Sport 'Have a Go Days' to help blind and partially sighted people to try out the game, subsidising camps to help players develop their skill, and running a series of regional and national tournaments for blind and partially sighted players of all abilities, junior and senior. Anyone interested in finding out more about tennis for blind and partially sighted tennis can download the Tennis Foundation's 'Guide to Visually Impaired Tennis via http://bit.ly/VITennisGuide.