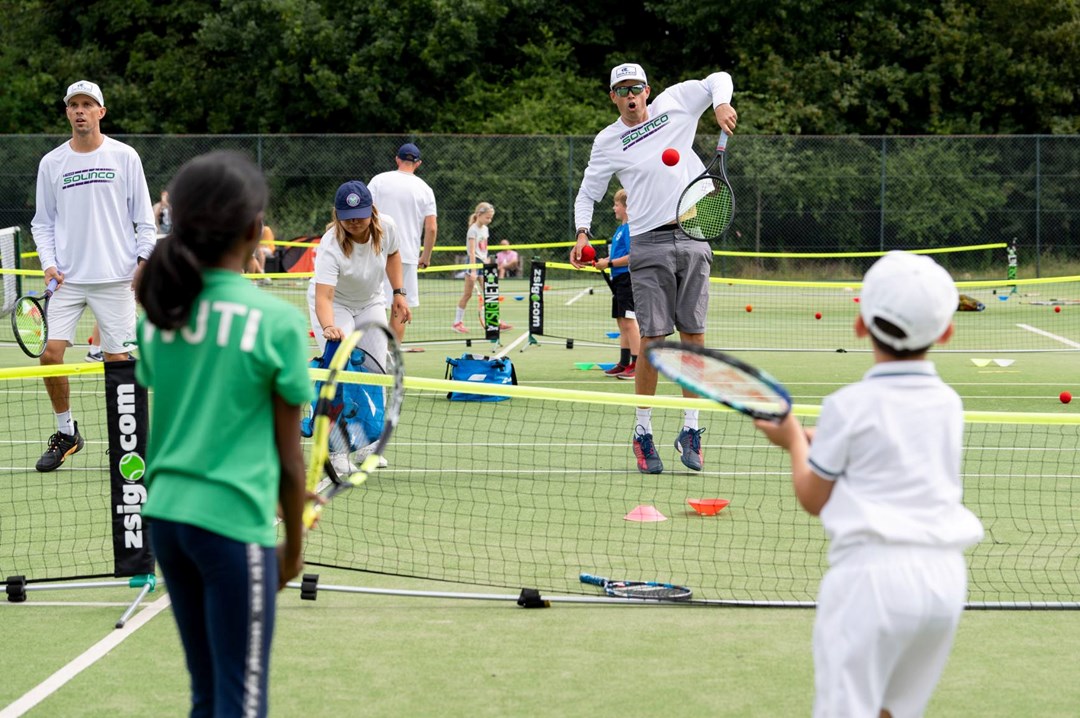 Community
Hundreds of children & adults take to Wimbledon Park courts for 'Middle Saturday Opened Up'
• 3 MINUTE READ
This year, we once again teamed up with The All England Lawn Tennis Club (AELTC) to stage 'Middle Saturday Opened Up' – a free community tennis event at the public tennis courts in Wimbledon Park.
The event, which brings the local community together at a time when tennis is being celebrated around Britain, was created to support the aim of both the LTA and AELTC to open up tennis and demonstrate the vital role park courts play as community assets in providing accessible opportunities to play and benefit from physical and mental health benefits that being active through tennis brings.
The day's activities included sessions for all levels and for both children and adults, provided by a combination of coaches from the LTA and the AELTC's Wimbledon Junior Tennis Initiative, which introduces tennis to children in schools across Merton and Wandsworth throughout the year. Over a thousand park courts have now reopened to the public following refurbishment as part of the LTA's Park Tennis Project, which is a £30million investment funded by the LTA Tennis Foundation and UK Government, that is transforming park tennis facilities across Britain.
The all-time great doubles duo, Mike and Bob Bryan, who won Wimbledon three times as a pair, were in attendance with their own families, taking part in an LTA Youth session, the innovative junior programme created to help more children across Britain enjoy the benefits of playing and staying in tennis, whatever their age, gender, background, ability or disability.
LTA Youth sessions are fun, safe, inclusive and competitive, with specially designed progressive coaching and content that helps develop children aged 4-18 as both players and people. Since launching in 2020, there has been a big focus on taking LTA Youth into schools across Britain, there are now over 15,000 teachers trained with 23,000 registered to deliver sessions so that thousands more children across Britain can learn and enjoy tennis.
In addition to the LTA Youth activity, cardio tennis, learning disability tennis coaching and a trial of a new parks tennis programme were also delivered on the day.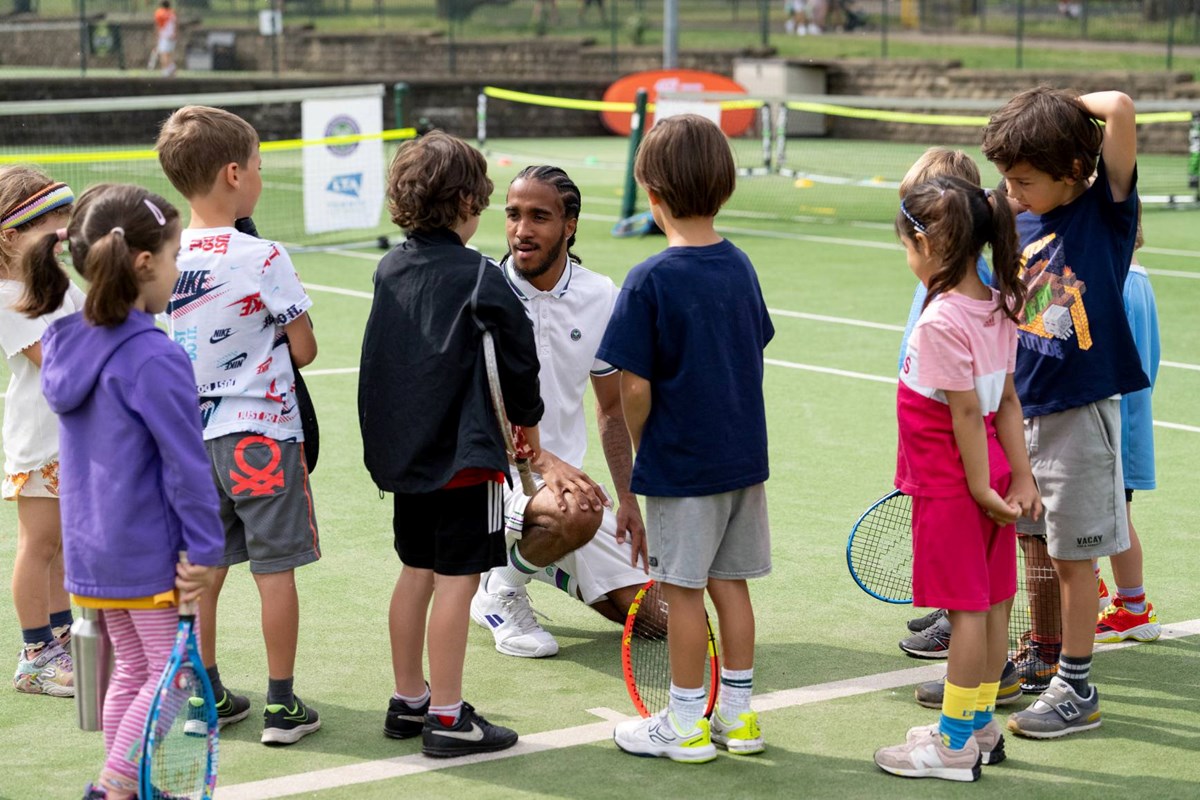 Olly Scadgell LTA Participation Director, said: "This is always a great event, delivered by the LTA and the AELTC, that aligns with our mutual aim to make sure the sport is open to anyone who wants to get involved, regardless of age, gender, background, ability or disability. At the peak time for visibility of tennis in Britain, it's wonderful to see park courts filled with young children, enjoying themselves playing tennis and we hope it leads to their engagement with the sport all year round."
Jamie Baker, Head of Professional Tennis and Tournament Director of The Championships, said: "We are delighted once again to come together with the LTA and stage Middle Saturday Opened Up, the perfect opportunity for our local community to step on-court and give tennis a go. Leveraging the excitement of this year's grass court season and The Championships, it's great to collaborate with the LTA and encourage participation in tennis, contributing towards the sport's continuing efforts to make tennis accessible for all."