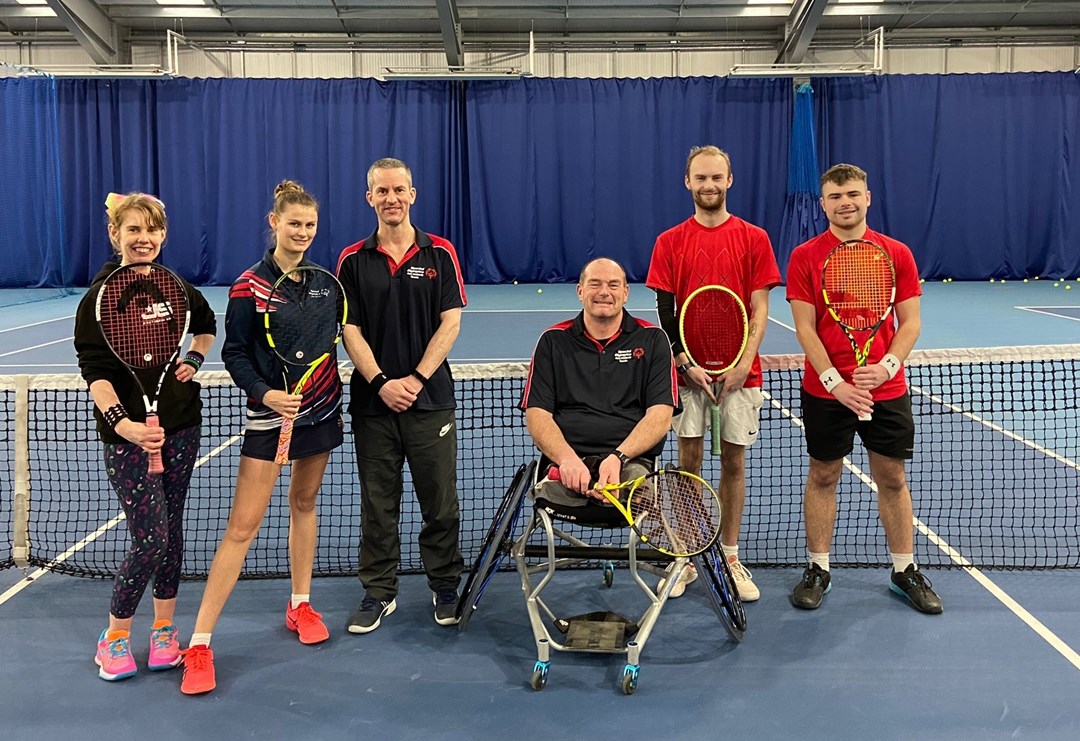 Community
Good News Weekly: Feel-good stories from grassroots tennis and beyond
• 2 MINUTE READ
Introducing Good News Weekly where each week we'll be bringing you good news and uplifting stories from around tennis in Britain.
Grantham Tennis Club play host to Team Special Olympics Great Britain Tennis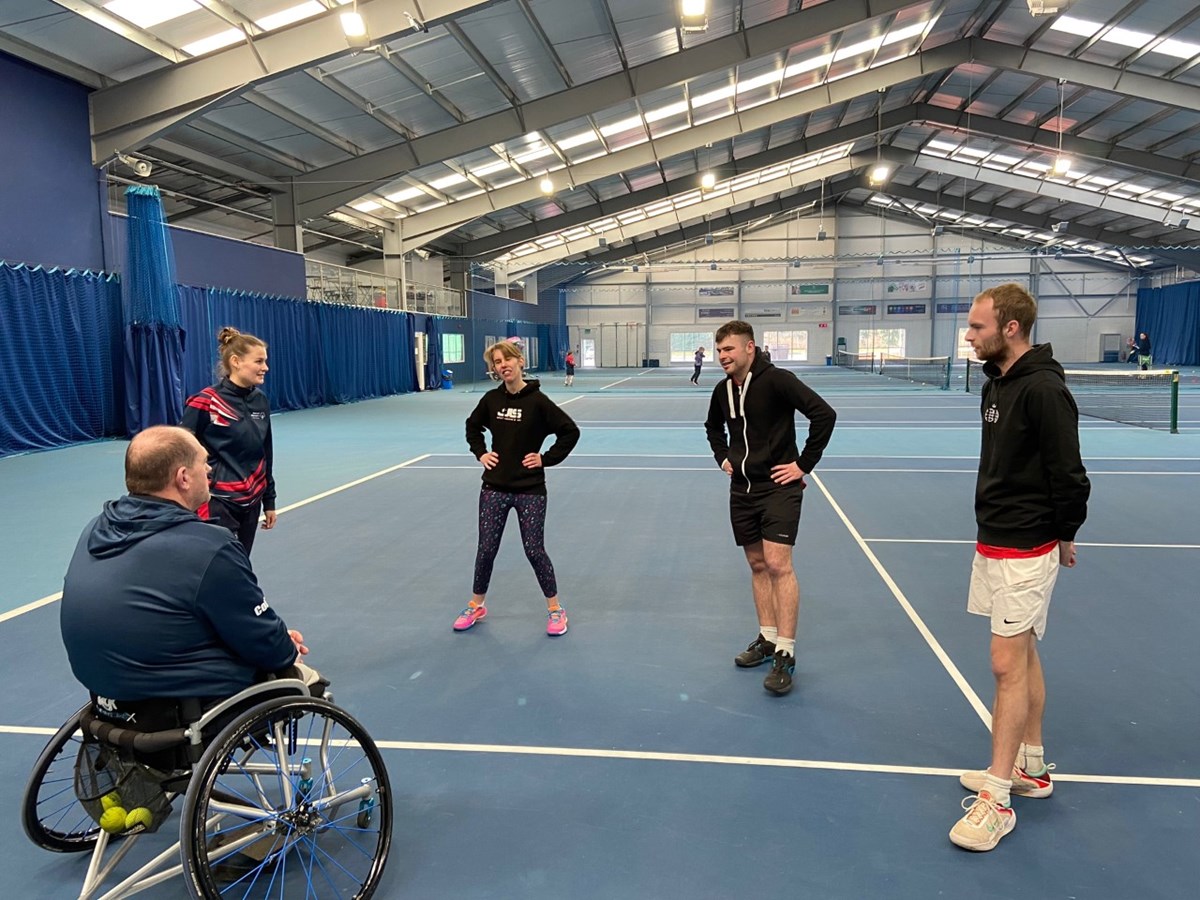 With approximately 170 countries set to compete, the greatly anticipated Special Olympics World Games will return once again, but this summer, it's taking centre stage in the German capital.
And with Germany set to welcome 7,000 athletes, the Special Olympics Great Britain family are among the thousands to prepare for a summer they will never forget, training at none other than the LTA's Club of the Year 2022, Grantham Tennis Club.
Caerphilly Tennis Club's Sensory Tennis group defy wintry months as the action continues
Caerphilly Tennis Club's Sensory Tennis sessions can now withstand rain or shine since moving into their clubhouse back in October.
Making adaptations to make tennis inclusive for those with complex disabilities, sensory tennis is a set of activities developed by the national disability charity, Sense, to break the sport down into more meaningful chunks of activity. The approach to sensory tennis is very much centred around the individual.
As Caerphilly Tennis Club adapt to the wintry months, there's smiles all round as the group join to do what they love best: play tennis. And yet, there's more exciting times ahead for this group as the club looks to continue to grow and develop these sessions, as well as expand their overall disability programme.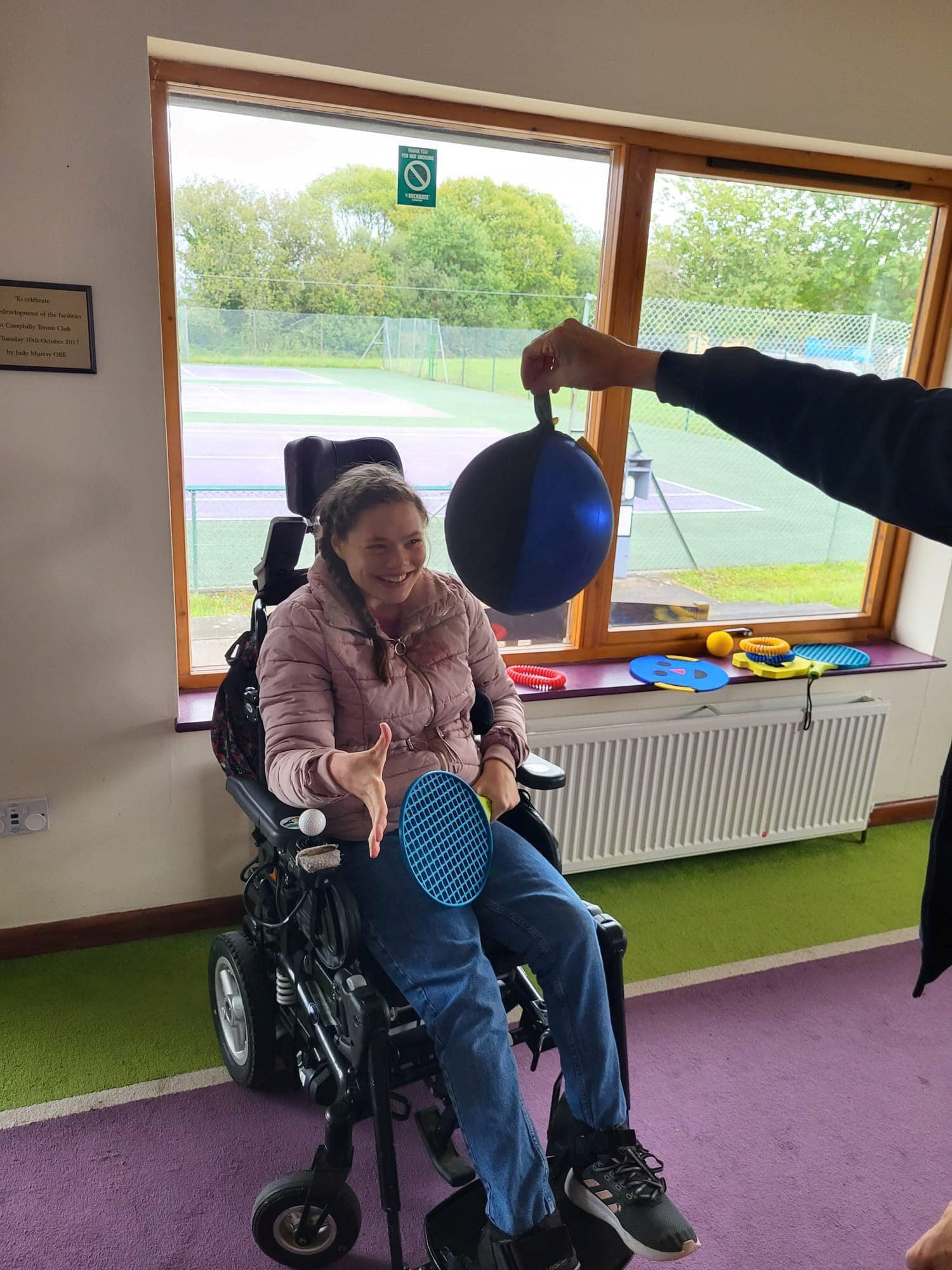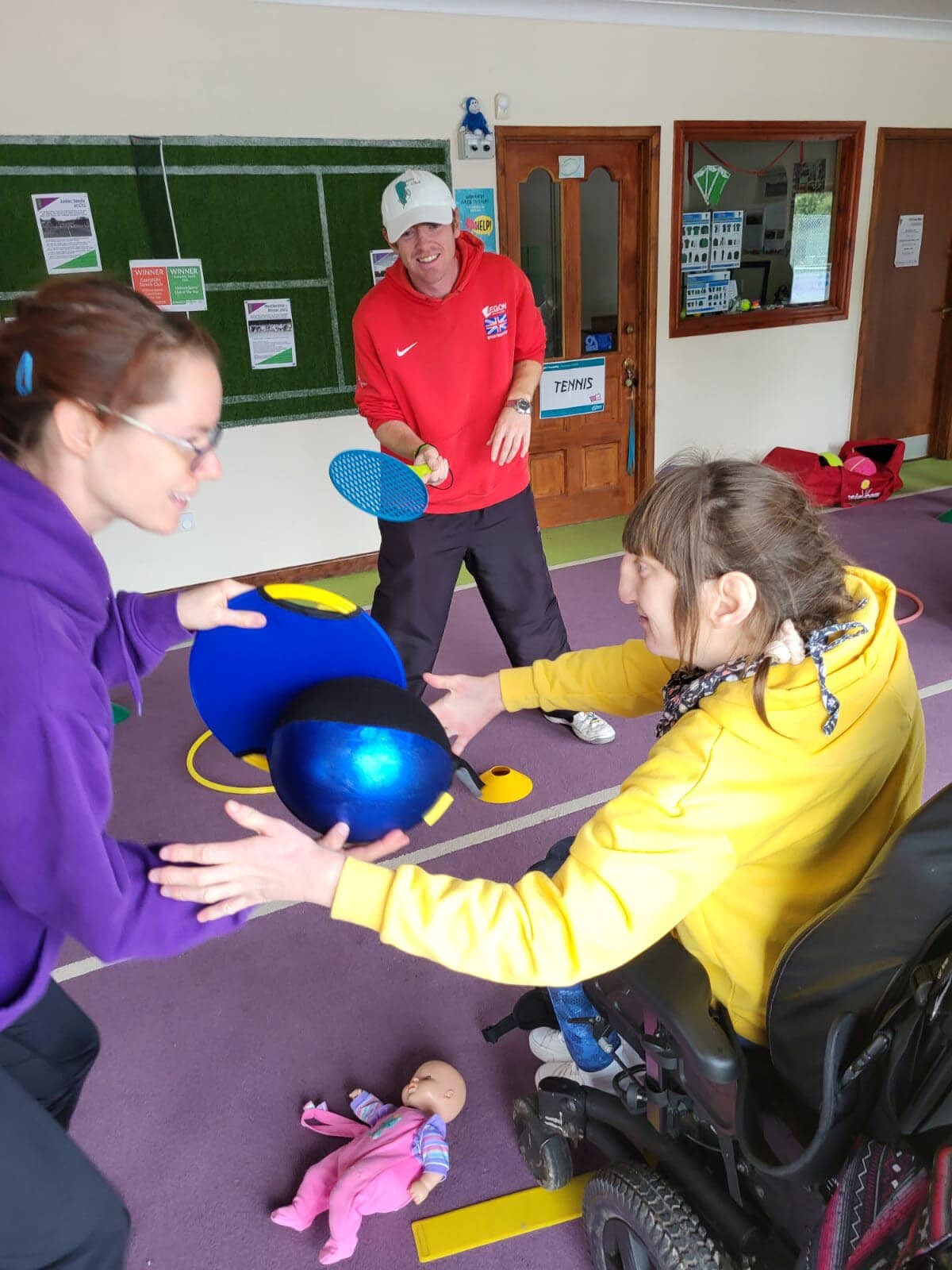 Tattershall Tennis Club under the lights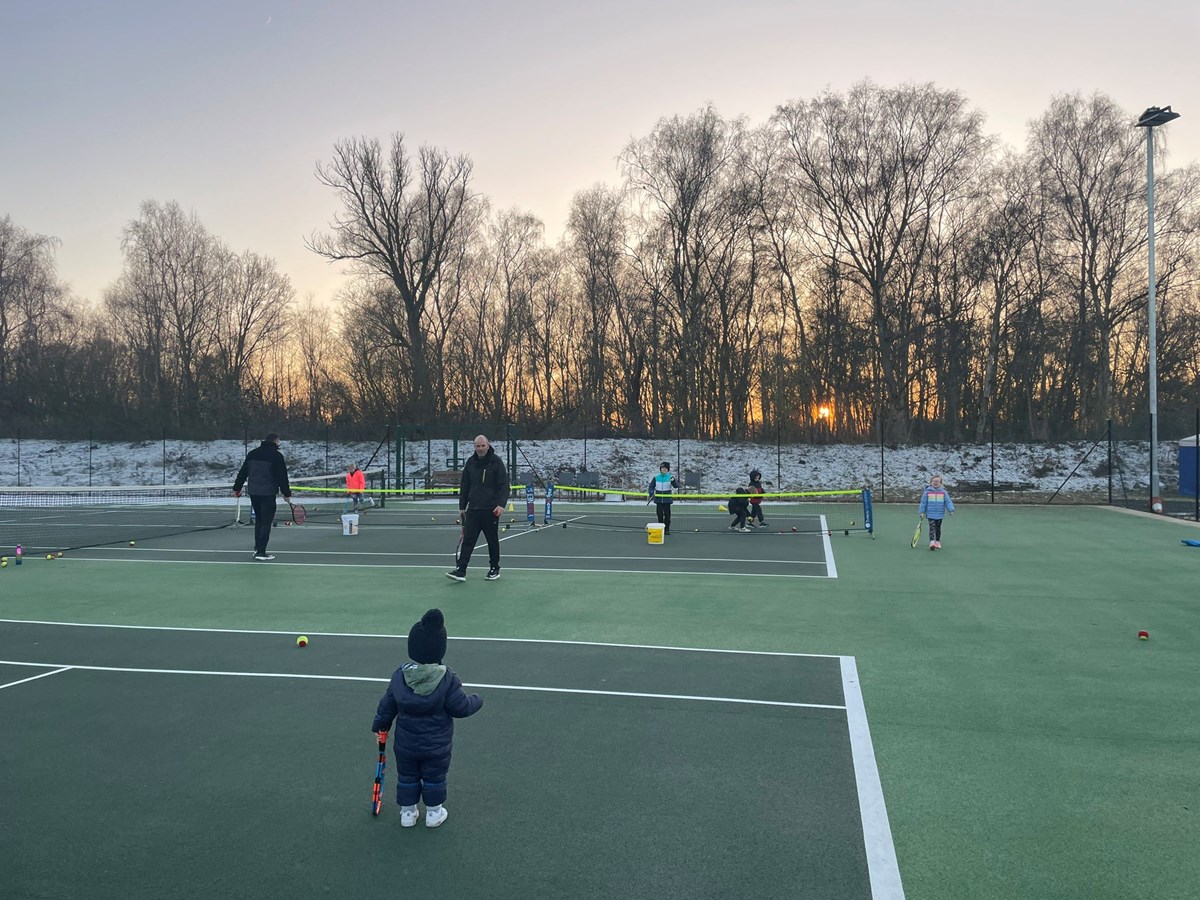 Come rain, wind, or snow, Lincolnshire's Tattershall Tennis Club's juniors embraced the wintry months, taking to the courts under the floodlights as the sun set in the distance.
Within eight months of opening, this family run club has welcomed over 200 people from all different backgrounds and ages, running a variety of sessions from popular teen social coaching sessions and cardio tennis to mini/tots tennis and high performance sessions.
Beautiful sunsets aren't the sole thing on the horizon for this family club, however, as they have plenty more exciting developments to come this year. With plans to build a dome for indoor play before the end of the year, Tattershall aspire to continue to grow and develop their current programmes as well as introduce new and exciting disability and inclusive opportunities.
South Yorkshire Visually Impaired Tennis Club awarded 'Tennis for All' award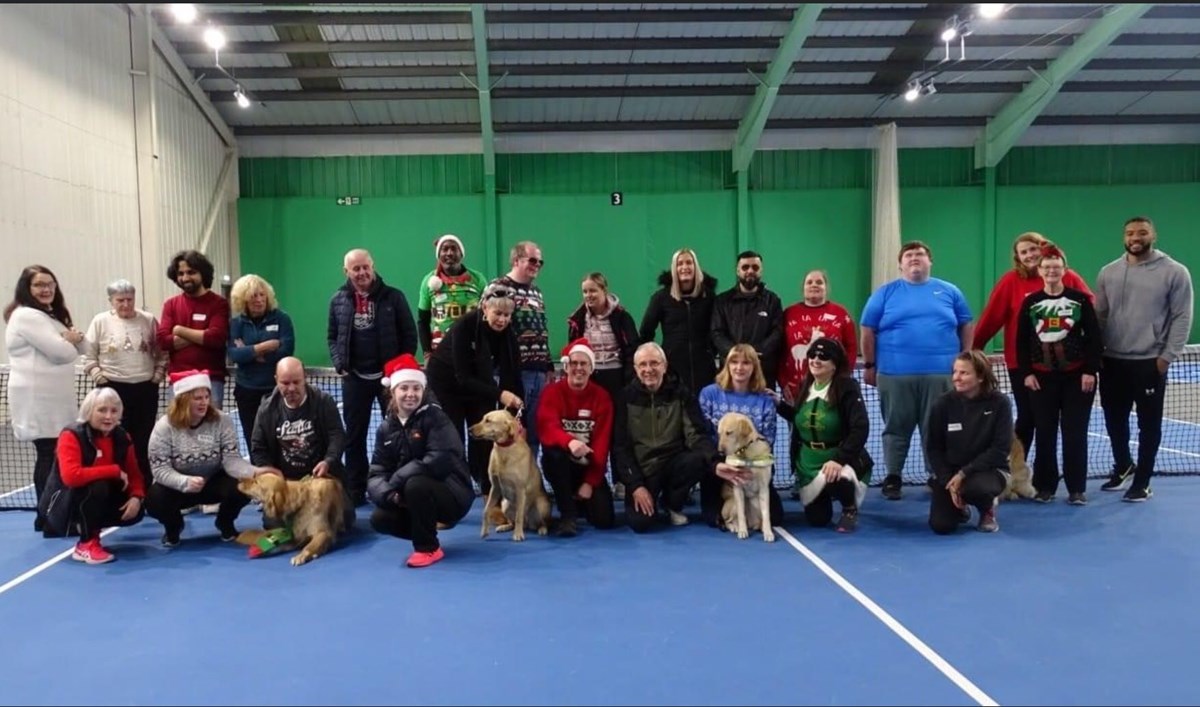 It was double delight for South Yorkshire's Visually Impaired Tennis Club as, not only did they become Yorkshire Tennis 'Tennis for All' award winners, but volunteer Janiece Wallace was also awarded 'Volunteer of the Year' for her tireless dedication to the club.
We want to say a big congratulations to Janiece and all the team at the South Yorkshire Impaired Tennis Club for winning this deserved award and for all their hard work within the visually impaired community.
Know any tennis heroes in your community that NEED a shout out?
Send us all your stories, big and small, by contacting stories@lta.org.uk or tag us on social media and we'll share our favourites.