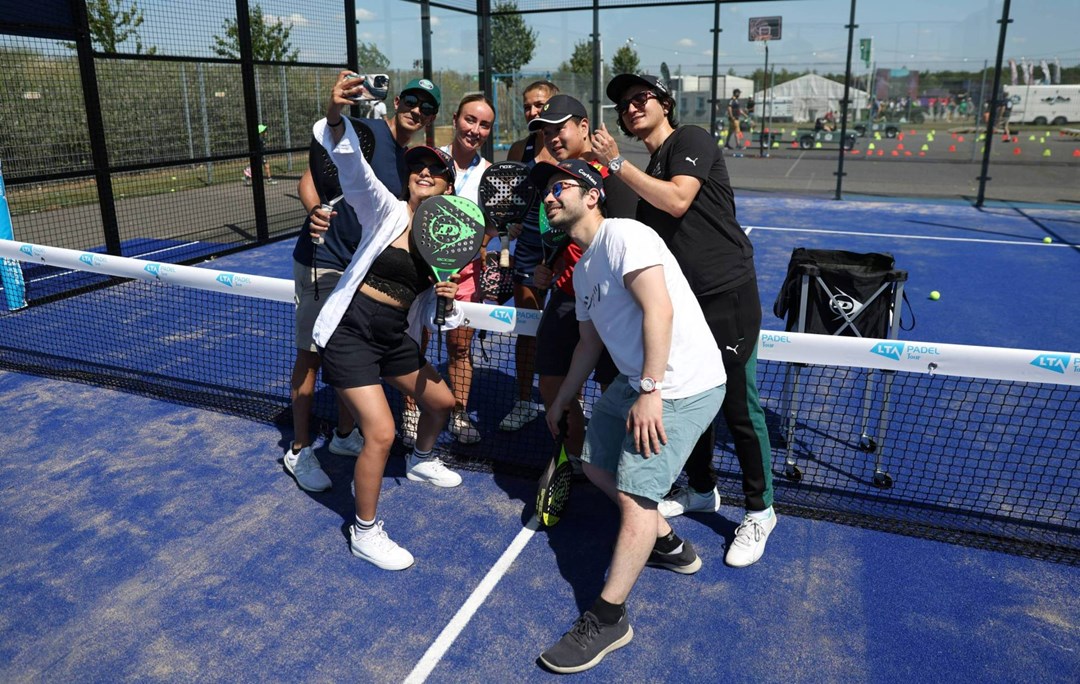 Padel
F1 fans join padel stars at the British Grand Prix for action-packed weekend at Silverstone
• 3 MINUTE READ
F1 fans from across the world flocked to the Silverstone circuit last weekend for the biggest motorsport event in Britain – the British Grand Prix.
Those lucky enough to attend the Grand Prix were treated to high-speed racing, the best drivers in F1, entertainment across the weekend and for the first time this year – padel.
We took a pop-up padel experience to the British Grand Prix to give fans the chance to try the sport with friends and family - encouraging them to pick up a racket again in the future and continue playing at their nearest courts.
A record-breaking 480,000 fans attended Silverstone across the four-day event, with the padel experience completely booked out and buzzing with excitement until closing on Sunday.
Throughout the weekend fans had the chance to play and learn from some of the biggest names in British padel including British No.1 Tia Norton, Louie Harris, Catherine Rose, Aimee Gibson and Francis Langan.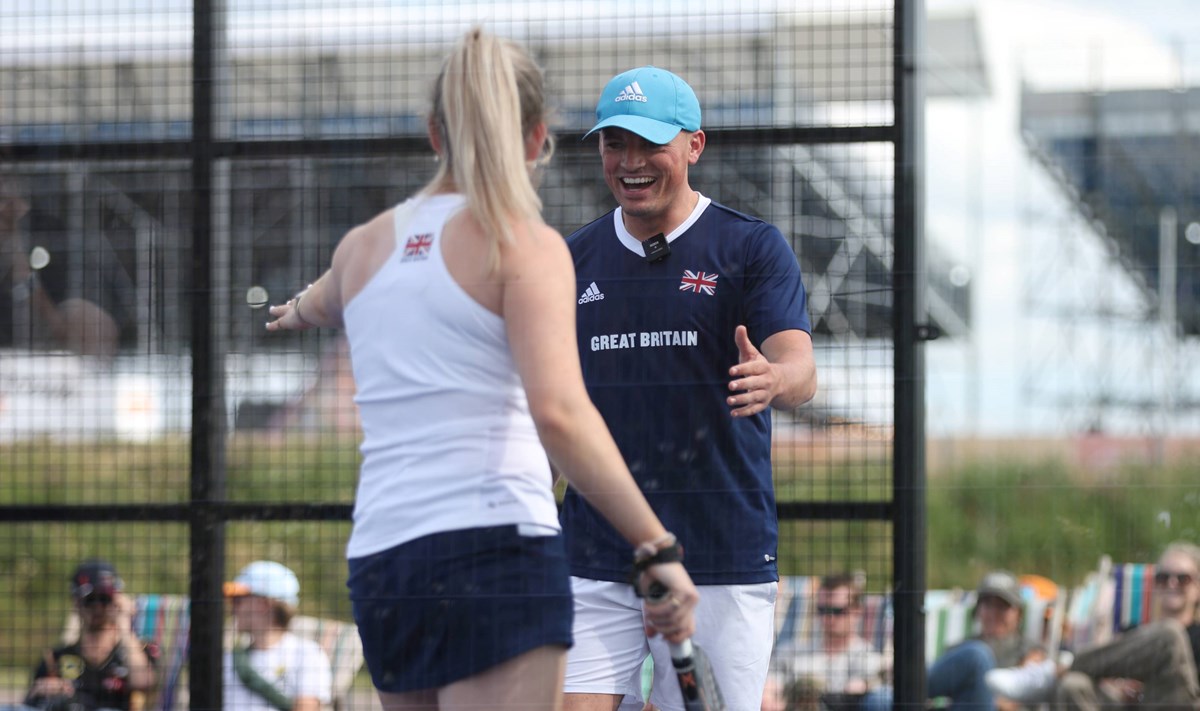 "The Silverstone experience with the LTA padel pop-up is definitely one to not forget," said British No.1 Norton. "Being able to help promote padel at such a huge and prestigious live-sport event was a great privilege for not only myself but all the team and players involved across the weekend.
"Seeing the success of the event as well and how much Silverstone fans were enjoying the experience gives me huge belief that Padel is going to explode very, very soon… if not already!"
As well as their padel warm-ups every morning at the Drivers Inn, the British stars also took to the track to put fans skills to the test with a series of padel-based challenges – check out how they got on:
Padel is a firm favourite with many of the drivers in the paddock already. Charles Leclerc, Carlos Sainz and British driver Lando Norris are all big fans of the sport already playing regularly. Britain's padel players also got the chance to meet several other drivers across the weekend, including Jamie Chadwick, Daniel Riccardo and former F1 champion Jenson Button.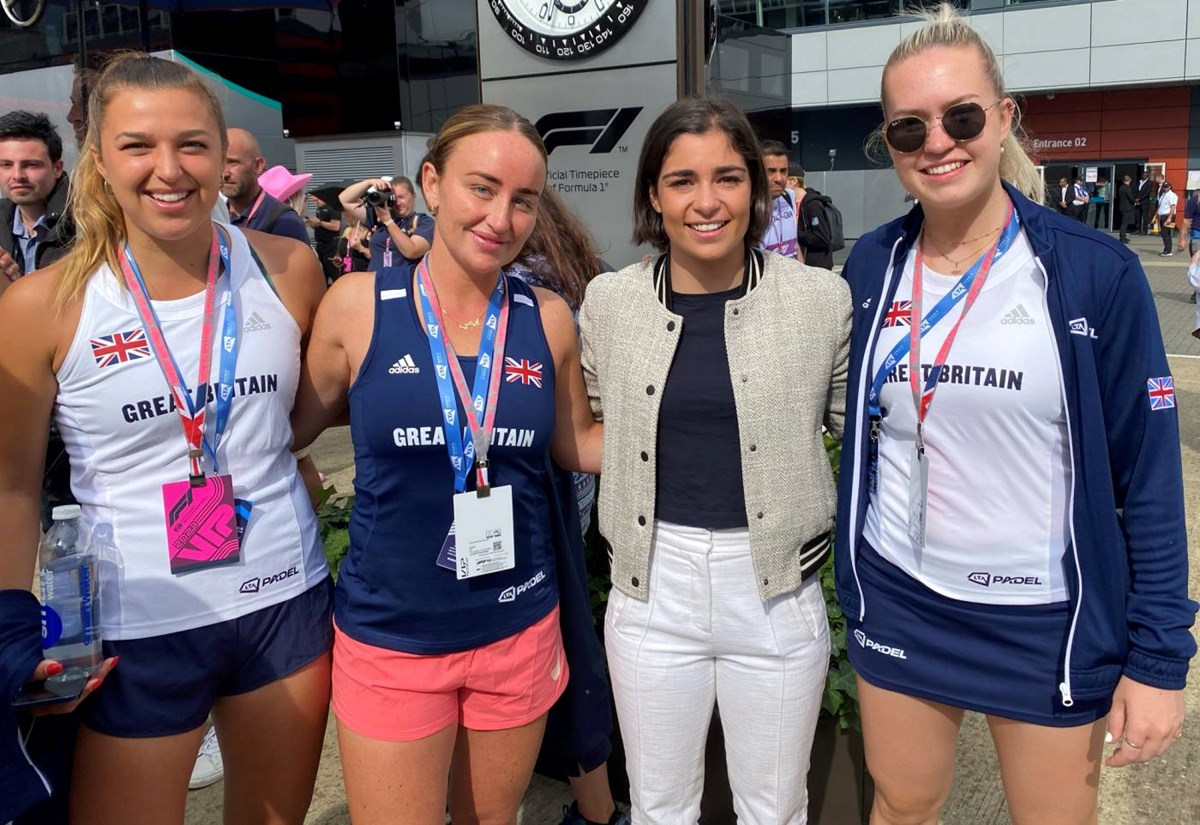 Padel, an innovative form of tennis - it's fun, easy to learn and extremely sociable, which has seen its popularity booming in recent years amongst players of all ages and abilities.
Learn more about how to get started playing padel
Play padel
Find a padel court near you and discover the world's fastest growing sport.