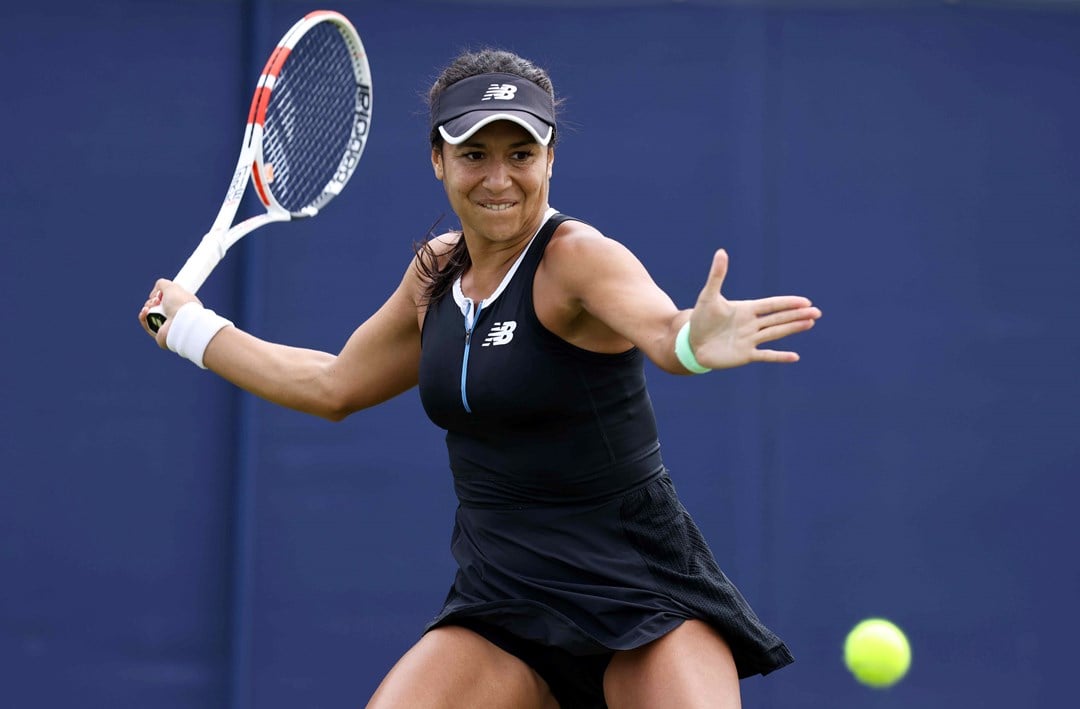 Players News
Cash and Lumsden headline haul of five British doubles titles
• 3 MINUTE READ
It was a week of doubles delight for a host of British stars across the globe. Catch up on all the latest success stories on the ATP Challenger, WTA and ITF Tours from the last week.
Cash picks up second Challenger title in as many weeks
Julian Cash is enjoying a standout month on the ATP Challenger Tour, with the Brit and America's Robert Galloway once again joining forces to lift their second consecutive doubles title.
Just days after being crowned champions at the Mouilleron-le-Captif Challenger, Cash and Galloway carried the momentum with them to the Malaga where they once again dominated a strong field of competitors.
Facing the Australian duo of John-Patrick Smith and Andrew Harris in the final, Cash and Galloway edge a tight opening set before sprinting to a 7-5, 6-2 win to wrap up the silverware.
This win now marks Cash's 13th Challenger title, with the Brit continuing to grow each week.
Lumsden lifts WTA 125 title in France
What a week it's been for Maia Lumsden, who went on to be crowned champion at the WTA Rouen Challenger.
The 25-year-old teamed up with France's Jessika Ponchet, with the pair capping off a strong week with a 6-3, 7-6(4) victory over Anna Bondar and Kimberly Zimmermann in the championship match.
This victory has now seen Lumsden soar an impressive 16 places in the rankings to reach a new career-high of world No.78 and be hailed the new British No.1 doubles player.
The tournament in France also featured doubles duo Alicia Barnett and Olivia Nicholls, who reached the semi-finals.
Watson and Amos gain success on the ITF tour
The doubles titles just kept on coming for the Brits on the ITF Tour - with Heather Watson going on to win the W40 Quinta Do Lago title.
Watson competed alongside Australia's Olivia Gadecki with the pair easing through to the final without dropping a set. The British, Australian duo continued to impress in their final match against Francisca Jorge and Matilde Jorge, with the pair sealing the silverware with a 6-4, 6-1 win.
Meanwhile in Tunisia, Abigail Amos had another week to remember.
After picking up her first career title the week before, the 26-year-old had a taste for success and went on to secure back-to-back W15 Monastir doubles titles with Marente Sijbesma after defeating Xenia Bandurowska and Marila Bergen in the final.
Johns and Penny win maiden title together
Moving onto the ITF Wheelchair tour, Joshua Johns and Andrew Penney lifted their first men's doubles title together at the Porto International.
In the final, the British duo defeated top seeds Gaetan Menguy and Yoann Quilliou 6-2, 7-5 to lift the title, with the victory marking Penney's eighth doubles title of 2023, and Johns' second senior men's doubles title of the year.