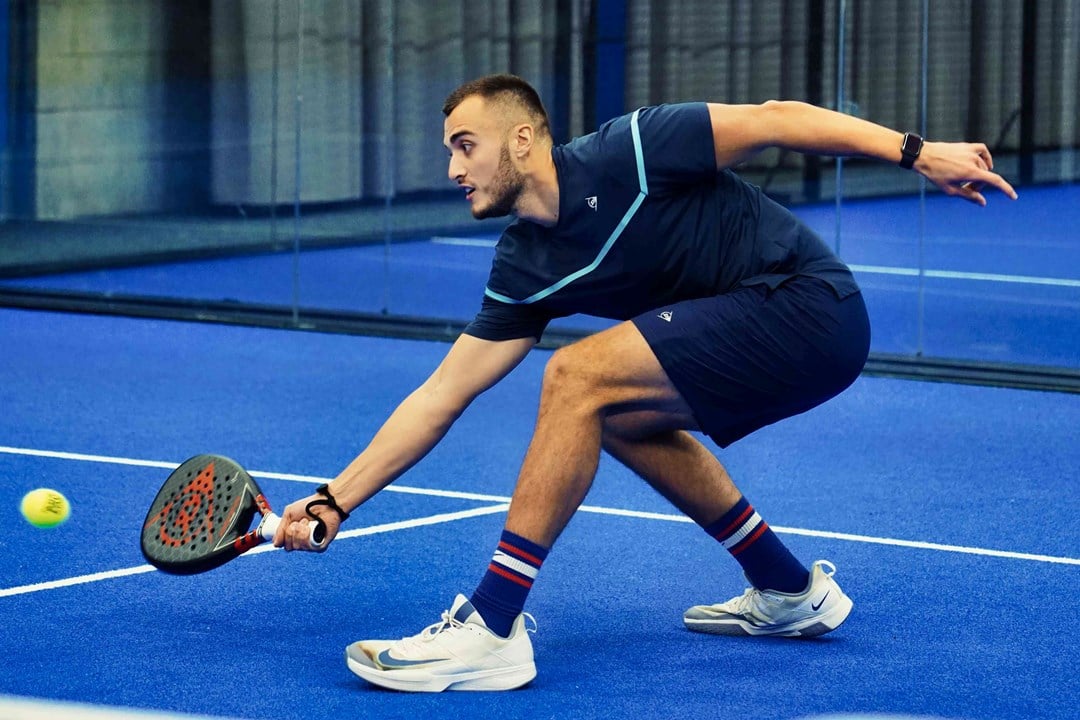 Padel
LTA Padel British Tour - Preview, draws & results
• 2 MINUTE READ
The LTA Padel British Tour continues this week with a Grade 1 tournament at Stratford Padel Club, Essex.
The competition begins on Friday 9 June and is the fifth of seven Grade 1 events to take place across England, Scotland and the Channel Islands as part of the British Tour which encompasses the top padel competitions in the UK.
The tournament in Stratford, Essex sees a total of 48 pairs, 32 men, 16 women. British No.2 Sam Jones and GB No.3 Louie Harris are set to compete this weekend alongside Chris Salisbury and Essex's Francis Langan.
Last month's Grade 1 Guernsey Padel Champion Catherine Rose is included in the women's draw. Cristina Dresch, Anna Gentzel and Carolina Merletti, all players who train at Stratford Padel Club, will also contend.
Our Padel British Tour provides the top padel competitions in the UK. The very best players from across Britain compete in standout events, across full weekends, for prize money with acceptance onto British Tour events is based on players' leaderboard position. A circuit of tournaments has been designed to give up and coming players the opportunity to gain experience and provides competition for professional players in the UK in-between competing in professional events both in the UK and abroad.
Anka Mandleson, Stratford Padel Club Co-owner said: "We are very excited to host the upcoming Grade 1 tournament on the newly re-carpeted courts of Stratford Padel Club. With over 100 players competing we are expecting some exciting matches with incredible level of competition and amazing atmosphere. We expect great weather, so come down and cheer on the talented players for free.