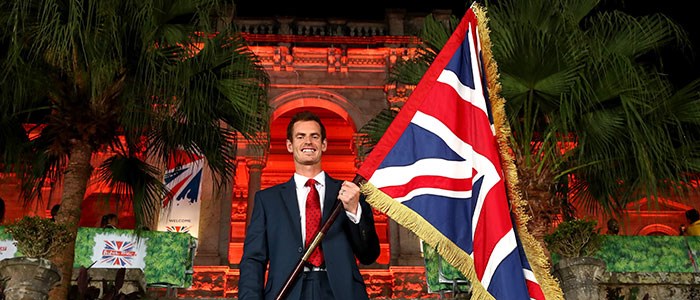 GB Teams
Andy Murray describes being named Team GB flag bearer as 'incredible honour'
• 2 MINUTE READ
Team GB star Andy Murray has described being named flag bearer for the 2016 Games in Rio as an 'incredible honour' ahead of Friday's Opening Ceremony.
The British No.1 and reigning Olympic singles champion becomes the first ever tennis player to lead Great Britain in an Opening Ceremony.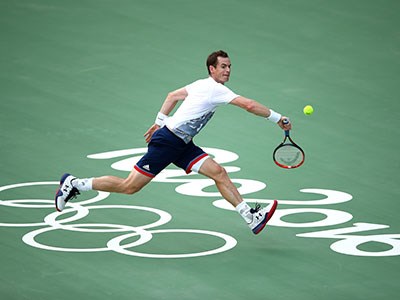 After learning of his selection, replacing Sir Chris Hoy in 2012, Murray said: "I am very proud to be selected as the Team GB flag bearer for the Opening Ceremony on Friday.
"To represent your country at the Games is an unbelievable experience, but to lead out Team GB will be an incredible honour, the biggest in sport.
"This is my third Olympic Games and it is a very special competition for me. I obviously have great memories of London and I am 100% focused on winning here in Rio.
"The privilege of being the flag bearer is a moment I will remember for the rest of my life and will certainly be one of the highlights of my career.
"I hope to do the team proud on Friday and wish all of the British athletes the best of luck for the Games ahead."
The two-time Wimbledon winner and World No.2 will learn his route to another potential medal later on Thursday when the draw is made.
Tennis Team Leader Iain Bates, added: "Being the flag bearer for your country at the Olympics is an incredible honour and I am absolutely thrilled for Andy.
"He is a fantastic athlete at the very top of world sport, but not only that, an athlete that embraces and demonstrates the Olympic values in everything he does, on and off court.
"He is a great role model and thoroughly deserves this accolade. I know he is over the moon at being selected and I'm sure he will do himself and our country proud on Friday."
For more on the Games, go to the official website of the Rio Olympics and get the latest from Team GB.