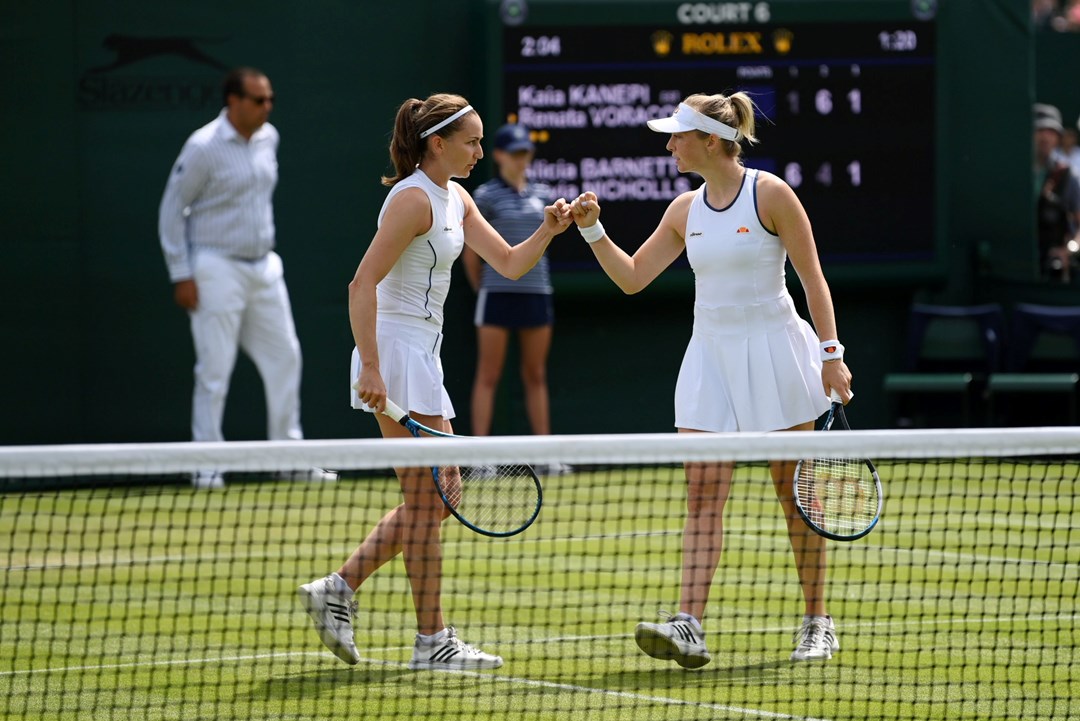 Players News
Alicia Barnett makes her debut in the WTA doubles top 100
• 4 MINUTE READ
Rising up the rankings – British doubles star Alicia Barnett has reached a new career high ranking at world No.98, breaking into the WTA doubles top 100 for the first time.
Barnett joins fellow Brit Sam Murray Sharan as two of the British players inside the WTA doubles top 100 at the moment, with Barnett's doubles partner, Olivia Nicholls, close to breaking through as well at world No.101.
"It's always exciting to see your ranking go up and it has meant a lot to reach this milestone," said Barnett. "It definitely motivates me to keep working especially as Liv and I have come a long way in just a year. I'm excited to see what another year has in store for us."
The 28-year-old has enjoyed a brilliant start to the 2022 and has risen 73 places since January to break into the top 100. Having finished the previous season with six ITF doubles titles and reaching finals at the W60+H Caldas de Rainha and Nantes, Barnett won the biggest trophy of her career in April at the W60 Bellinzona. Barnett and Nicholls showed great mental strength to defeat second seeds Xenia Knoll and Oksana Selekhmeteva 10-7 in the deciding match tie-break to lift the title.
Barnett and Nicholls also made the final in their first WTA event together earlier in the season in Lyon. The British duo narrowly missed out on the title to Laura Siegemund and Vera Zvonareva in a real breakthrough moment for the team.
The pair have since started playing in bigger events, with semi-final outings at the W100 Wiesbaden and Surbiton and another runners-up trophy in the W100+H La Bisbal D'Emporda.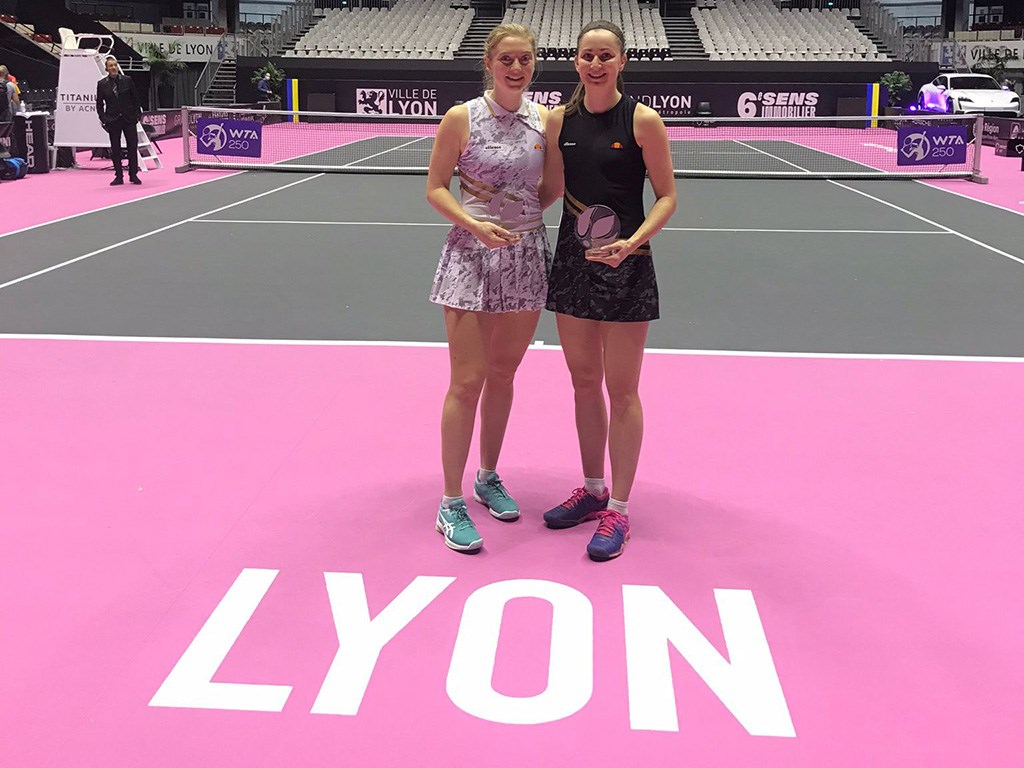 Barnett suggests that the team's improvements this year have come down to a couple of key factors.
"I'd say the two main things are our coaches and our loyalty to one another," she said.
"I think we have been really lucky with our coaches at Team Bath with Macca and at Loughborough with Keys. They have brilliant tennis knowledge, especially in doubles and I've felt every practice we have come away better and as a team always working towards a common goal.
"Liv and I have also gone through a lot together and stuck by each other. Our personalities and playing styles really compliment one another on court and luckily we can put up with each other off court, which has made the travel side of things less of a burden. Having a set partner has meant we could just focus on the tennis and just enjoy playing doubles and travelling the world with a friend!"
This year also marked Barnett's main draw Wimbledon debut, where she reached the second round of the women's doubles. But Barnett pulled off one of the results of the fortnight alongside Jonny O'Mara in the mixed doubles, conquering former Wimbledon champions Jamie Murray and Venus Williams in a tense match tie-break 3-6, 6-4, 7-6 [18-16].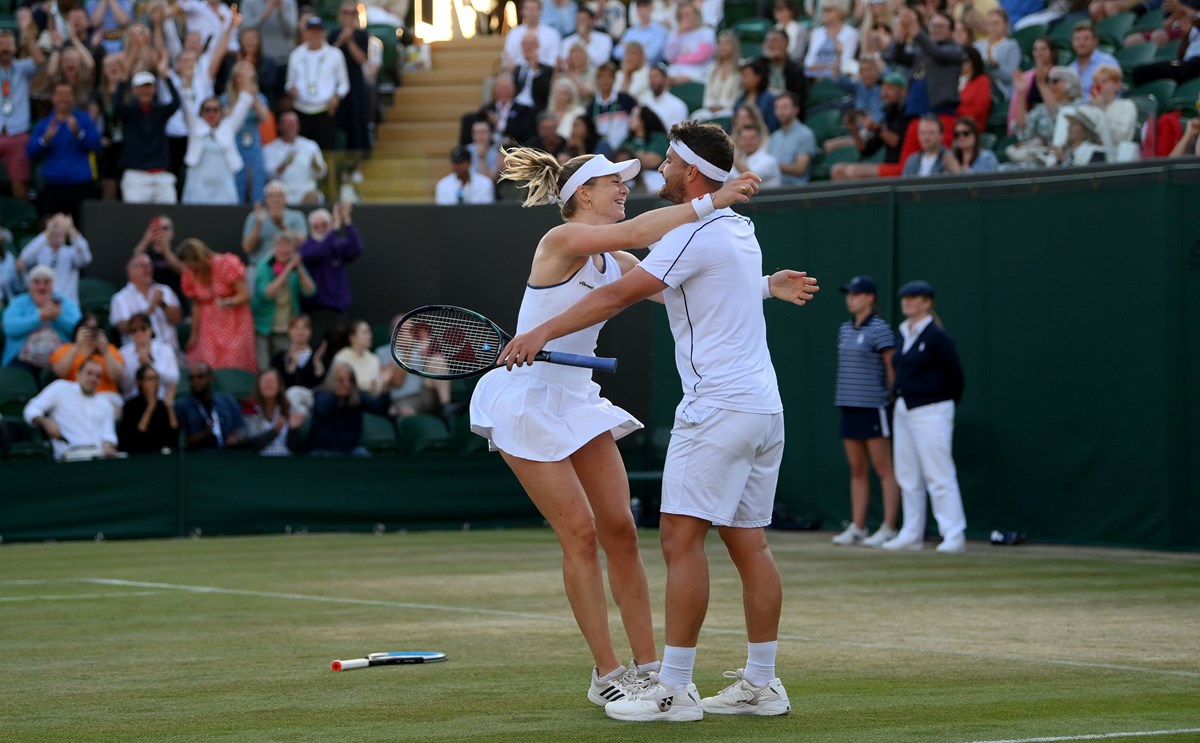 "My first Wimbledon was everything and more. I have always said that my goal in tennis was to compete there in front of my family and friends and I loved every minute, so I'm very grateful for the wild cards.
"I never imagined just how special it was going to be, especially that mixed doubles match, which was just insane to be apart of!
"But one of the biggest things was having friendly faces in the crowd and hearing your friends and family cheering you. It was an amazing experience and a massive motivator to keep climbing the rankings so I can play in front of those crowds again."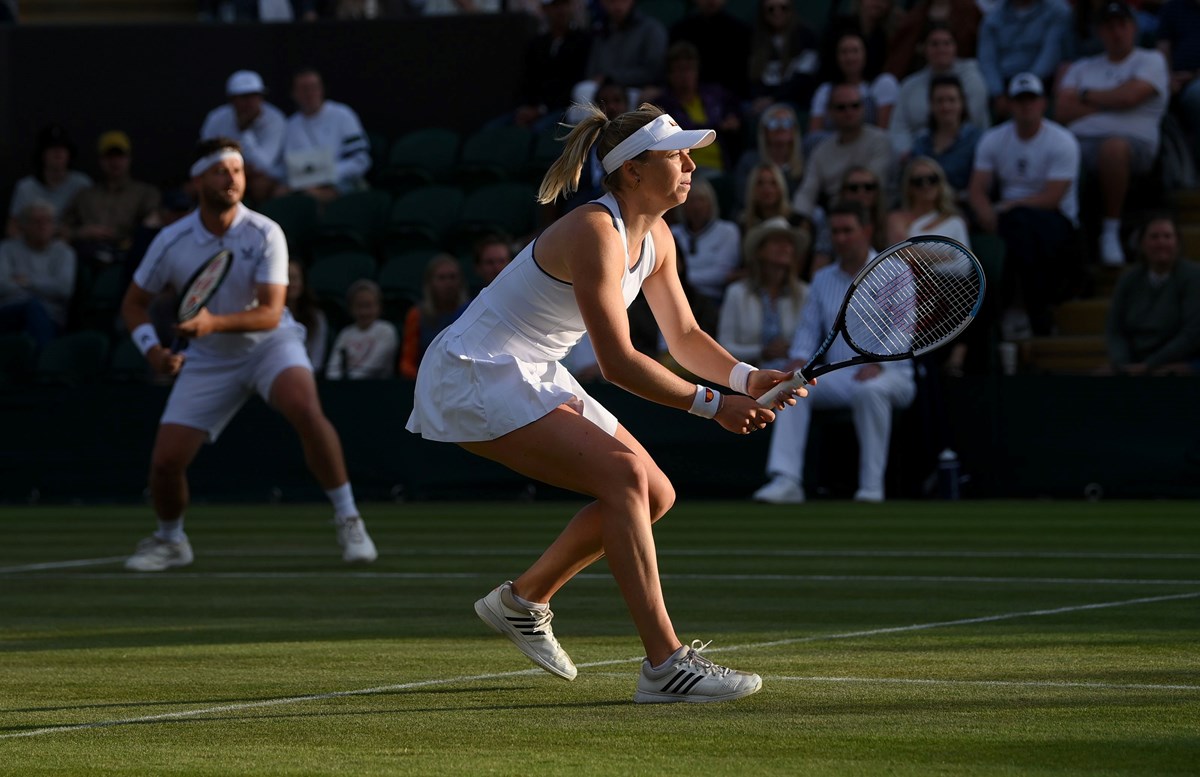 Upon reaching a new milestone, it's often a time to reflect on the journey so far, but also what lies ahead.
"I would like to also say just how grateful I am for all the support I've had from my team at TeamBath, my friends and my family over the years. It's not been an easy journey and yet they have stood by me and lifted me up which has helped me get to where I am today.
"Liv and I are back on the road now for the next three to four weeks. Our goal is to get our rankings inside the top 75 to make grand slams - but this will come."
Now regulars on the WTA Tour – Barnett and Nicholls will jet off to Switzerland this week to play in the WTA 250 event in Lausanne.