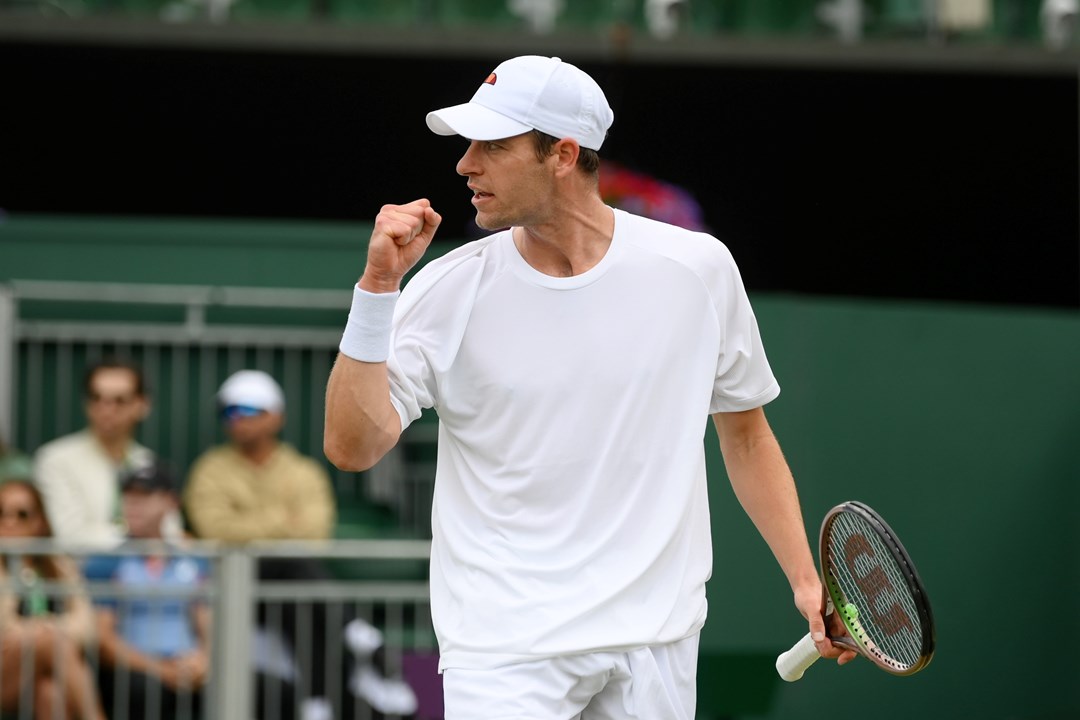 Players News
Alastair Gray leads British challenge as Nottingham hosts the latest tournaments on LTA's Performance Competitions Calendar
• 3 MINUTE READ
Surrey's Alastair Gray will be aiming to build on his encouraging summer on grass court form as he returns to action at Nottingham Tennis Centre this week in the latest round of the LTA-staged ITF World Tennis Tour M25 and W25 tournaments.
The events, which have been developed to provide more international level competition opportunities for British players, will see the men competing on the grass and the women on the hard courts.
Gray was one of ten homegrown players to record a win at Wimbledon this summer as he beat world No.95 Chun Hsin Tseng in the first round. He lost out to No.11 seed Taylor Fritz in a tight second round match, but took encouragement from his performances and he is eager to build momentum in the second half of 2022.
"The win at Wimbledon really gave me the inspiration to aim for more," said 24-year-old Gray. "I'll use it to keep going for more and more, to keep striving. Playing Wimbledon, you get the taste of what it's like, which is pure excitement. You play Wimbledon and it pushes you to want to come back next year and play the rest of the major - because you know what it feels like now. You just want to keep pushing for more."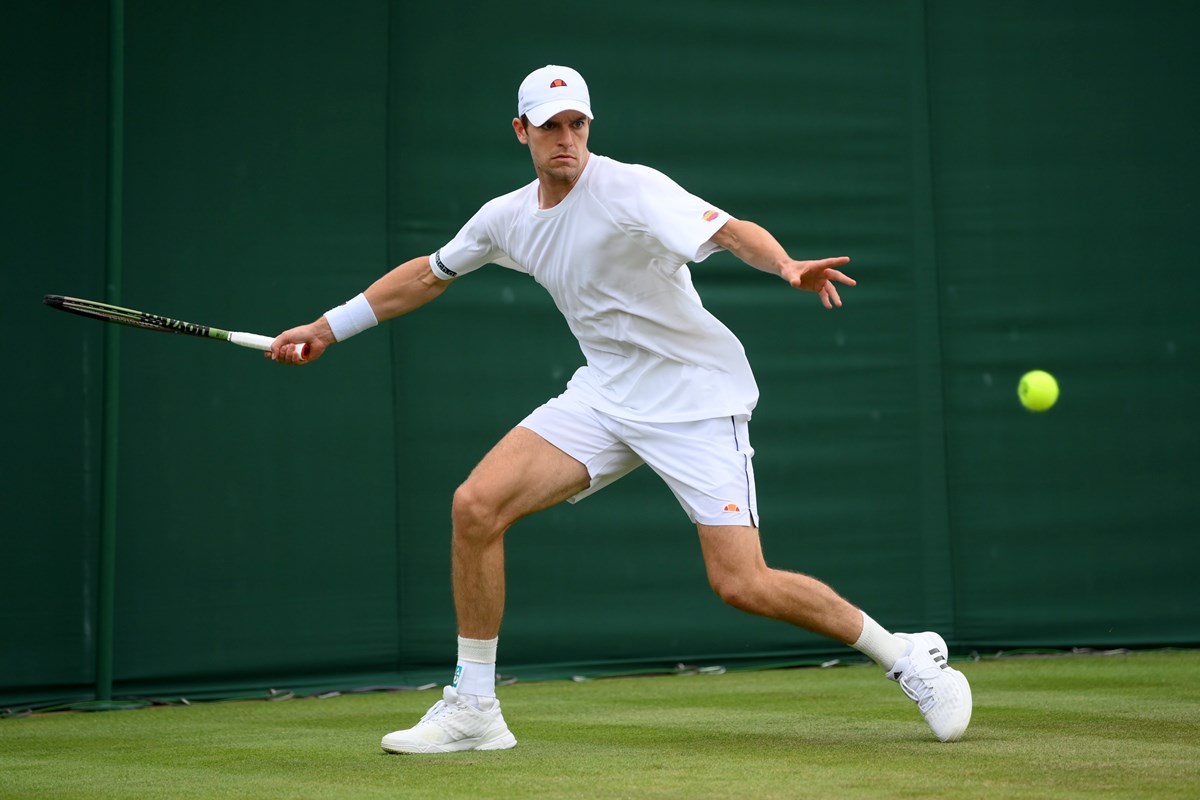 Gray, who is supported by the LTA's Men's and Women's Programme (MWP) that is focused on providing exceptional training, learning and competition opportunities for Britain's best players, will be joined in the men's draw in Nottingham by a host of British players including Hertfordshire's Charles Broom, Lincolnshire's Dan Cox and Surrey's Arthur Fery, with Broom and Fery also entered for the doubles tournament.
There were also some impressive results for British players in qualifying, with Julian Cash, Toby Martin, Brandon Murphy, Max Basing, Joshua Paris and Billy Blaydes all earning their play in the main draw.
The women's hard court tournament in Nottingham will be headed by top seed Lucrecia Stefani from Italy, with Surrey's Naiktha Bains looking to make her mark on the singles court after two victories in ITF W25 doubles tournaments in recent weeks with British partner Maia Lumsden.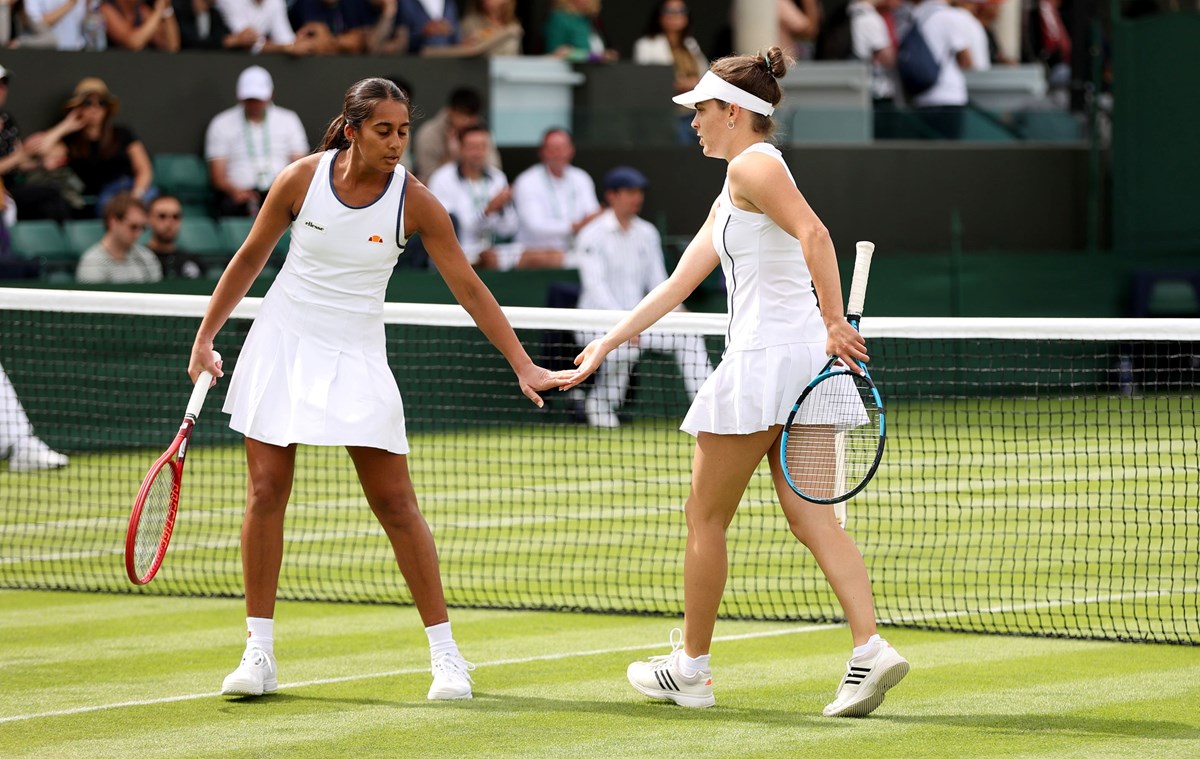 Now Bains and Lumsden will go head-to-head in the first round of the singles main draw in Nottingham, with Lumsden coming through qualifying to earn her place in the main draw, with British players Amarni Banks, Angelica Blake, Amelia Rajecki also battling through qualifiers. Meanwhile, Hertfordshire's Katy Dunne enjoyed a fine win in the first round of qualifying, but she was beaten in the second round and failed to make it through to the main draw.
Jessica Head, Tournament director, said: "I'm looking forward to delivering the LTA GB Pro Series Men's and Women's combined event at the Nottingham Tennis Centre. Our team have been working hard to make sure the courts are all in great condition. The venue is looking great and we very much looking forward to the start of the main draw."
These tournaments in Nottingham are the latest in an expanded calendar of pro level International ITF World Tennis Tour events being staged by the LTA in Great Britain this year, with the number of events more than doubling from seven men's events and eight women's events in 2019 to 16 for men and 16 for women in 2022. This is in addition to the grass court season playing opportunities already in place.
The aim of the enhanced LTA Performance Competitions Calendar is to provide more opportunities for players to compete regularly at a higher level and make progressive ranking gains at the formative stages of their careers, something which has already paid dividends for British players in the first half of this year. The increased calendar means that there will be over 40 weeks of either international ranking point or prize money earning opportunities in Great Britain this year.
Across these events, the LTA has introduced progression through wild card feed-ups into higher-level competitions and retained the LTA Tournament Bonus Scheme in addition to prize money earned.