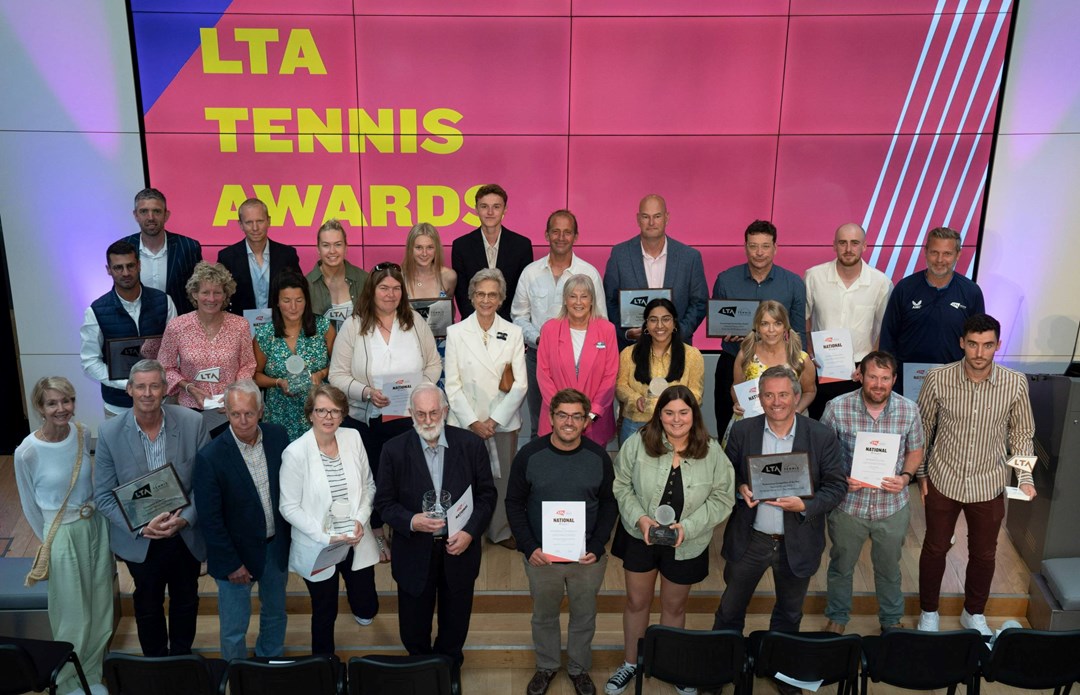 Community
27 national winners announced at the 2023 LTA Tennis Awards
• 3 MINUTE READ
The great and good of British tennis gathered at the LTA's National Tennis Centre this week as the sport paid homage to inspirational figures that have made a difference in 2022.
The ceremony was hosted by LTA President Sandi Procter and presented by Leon Smith OBE, with several high-profile guests in attendance, including Her Royal Highness the Duchess of Gloucester.
With a raft of big-name sports and TV personalities, including Natasha Kaplinsky, Judy Murray, Sir Trevor McDonald, Lucy Shuker, Jeremy Bates, and Roger Taylor, presenting prizes to those in attendance.
The LTA Tennis Awards highlights the vital work of tennis volunteers, coaches, officials, and players across Britain, with as many as 2,500 nominations received each year.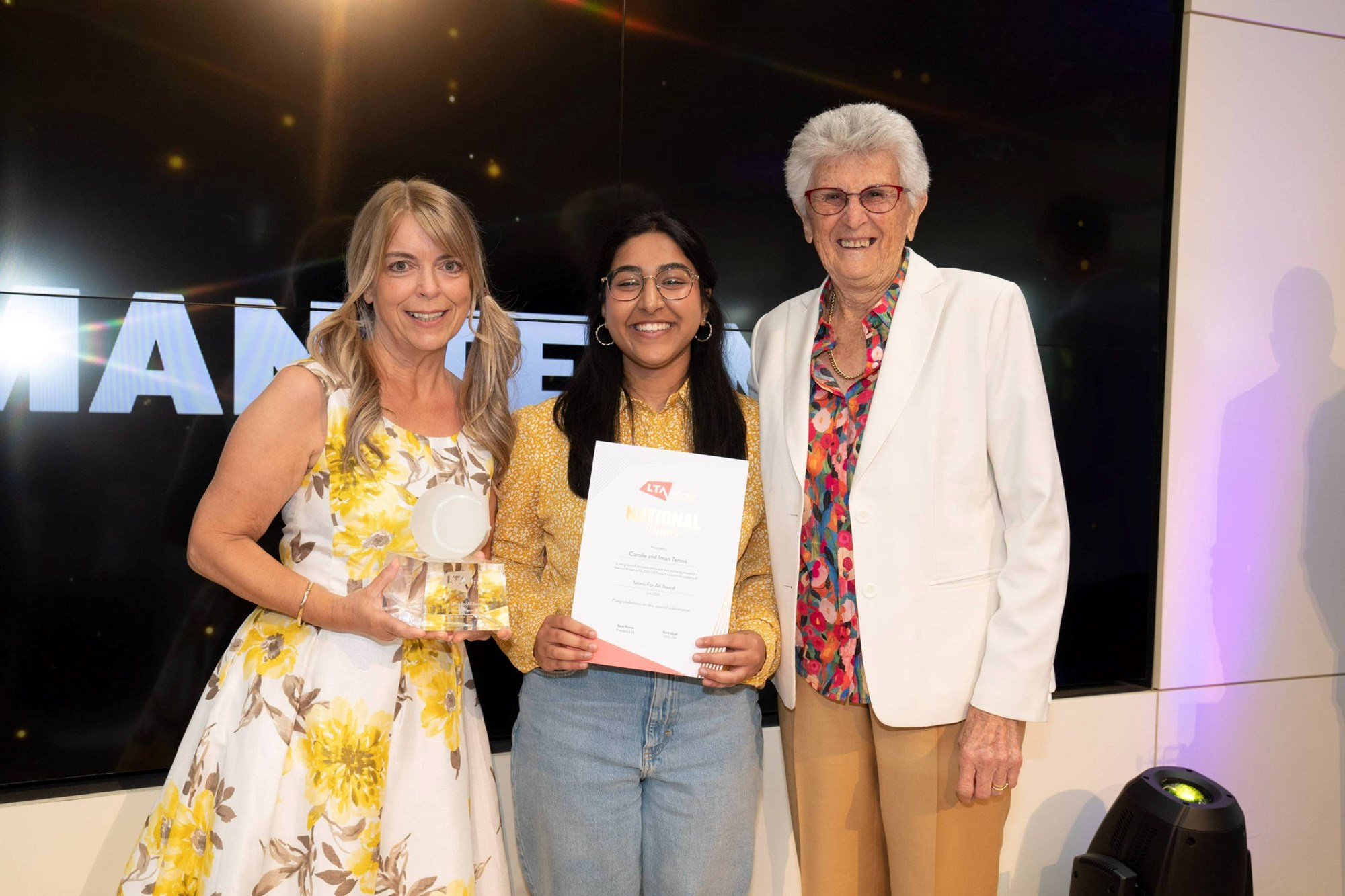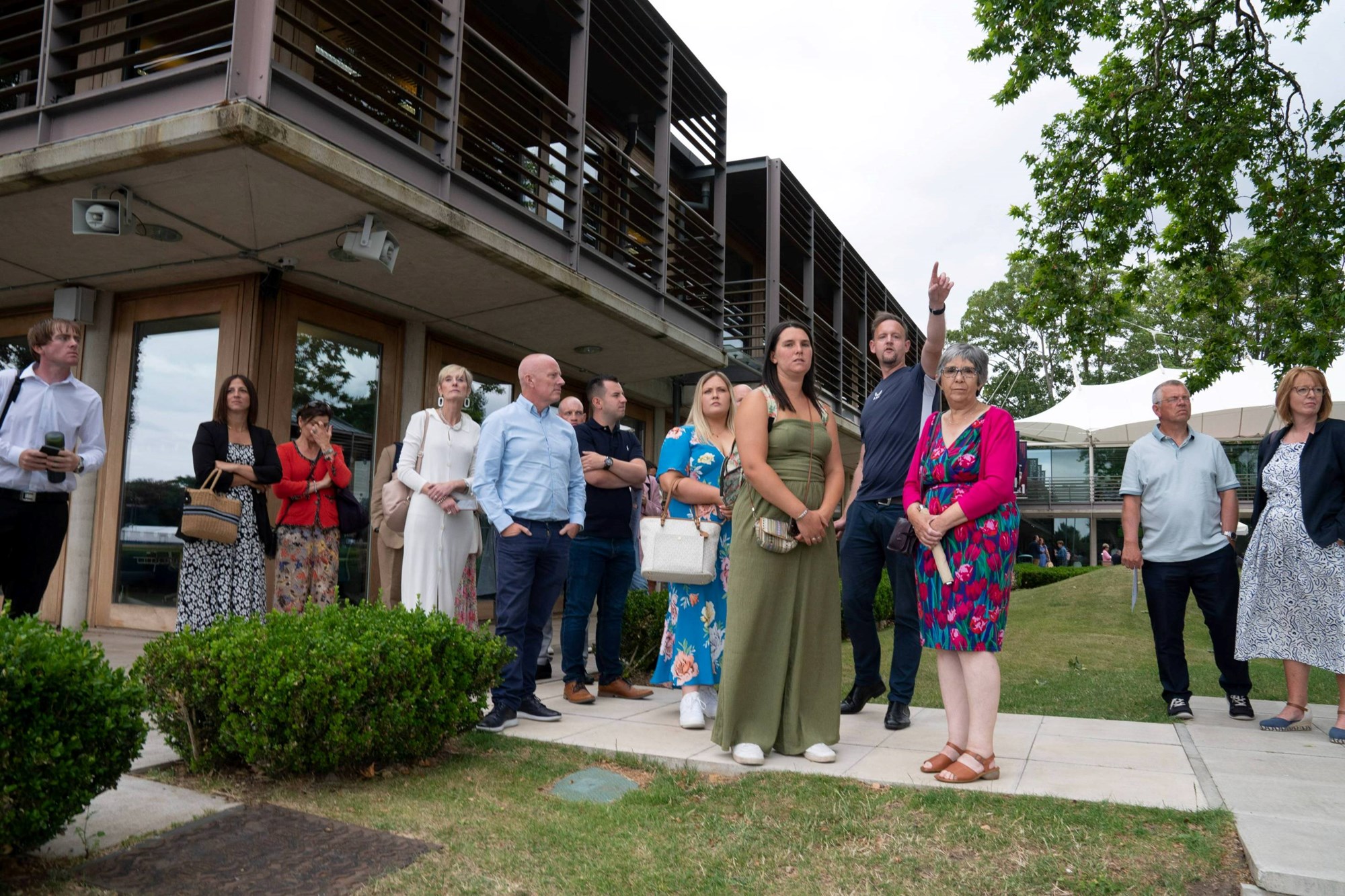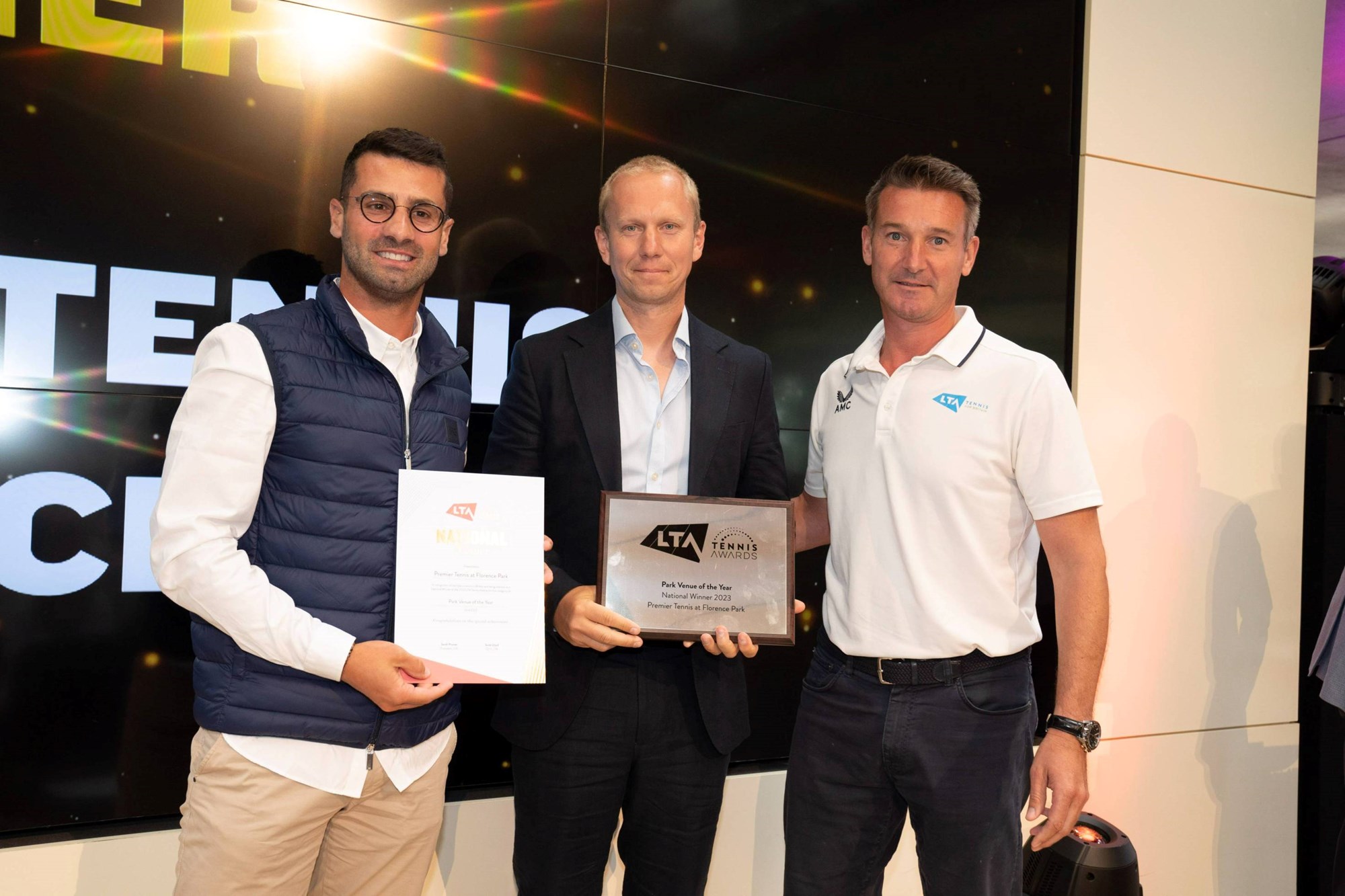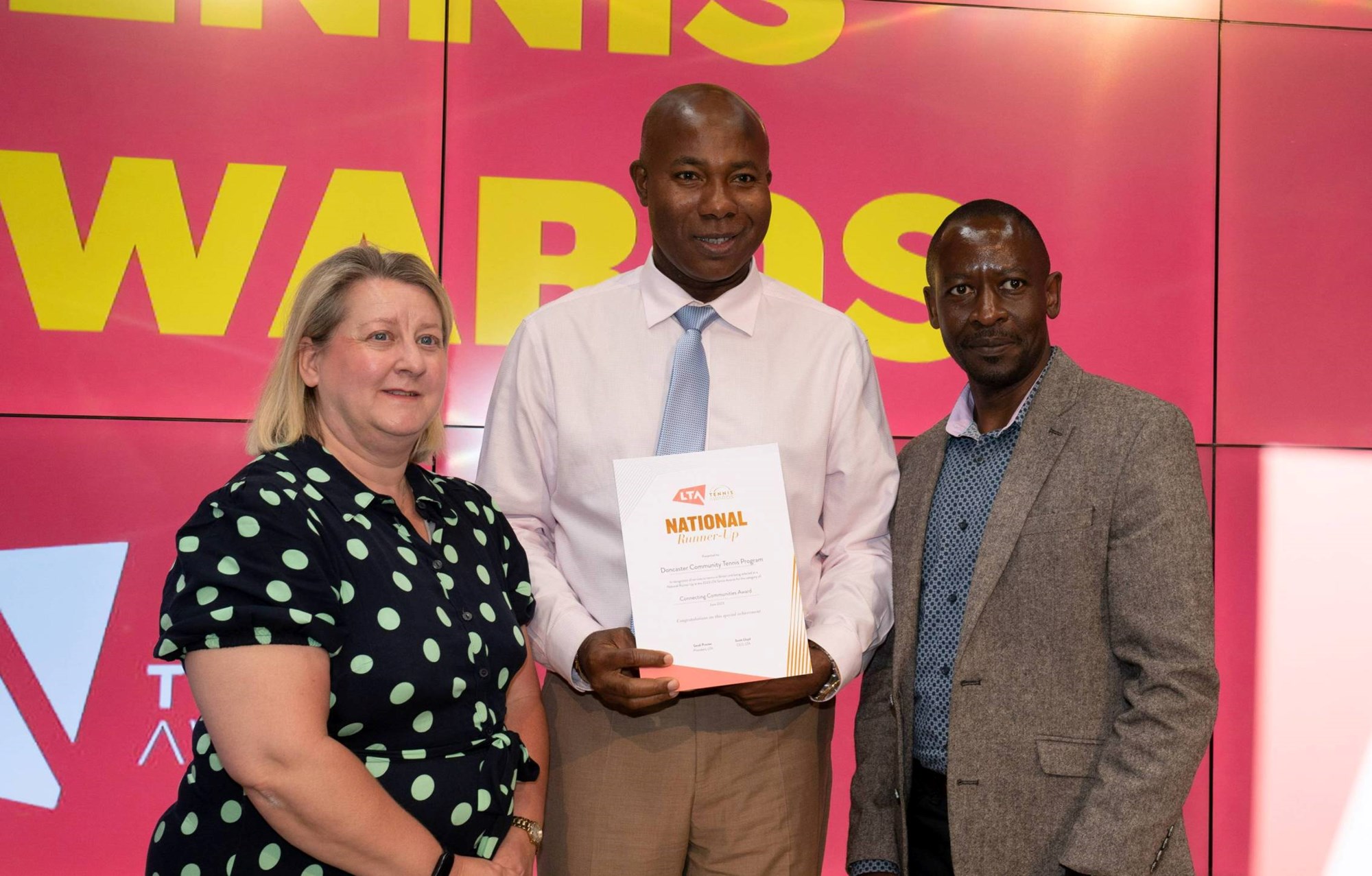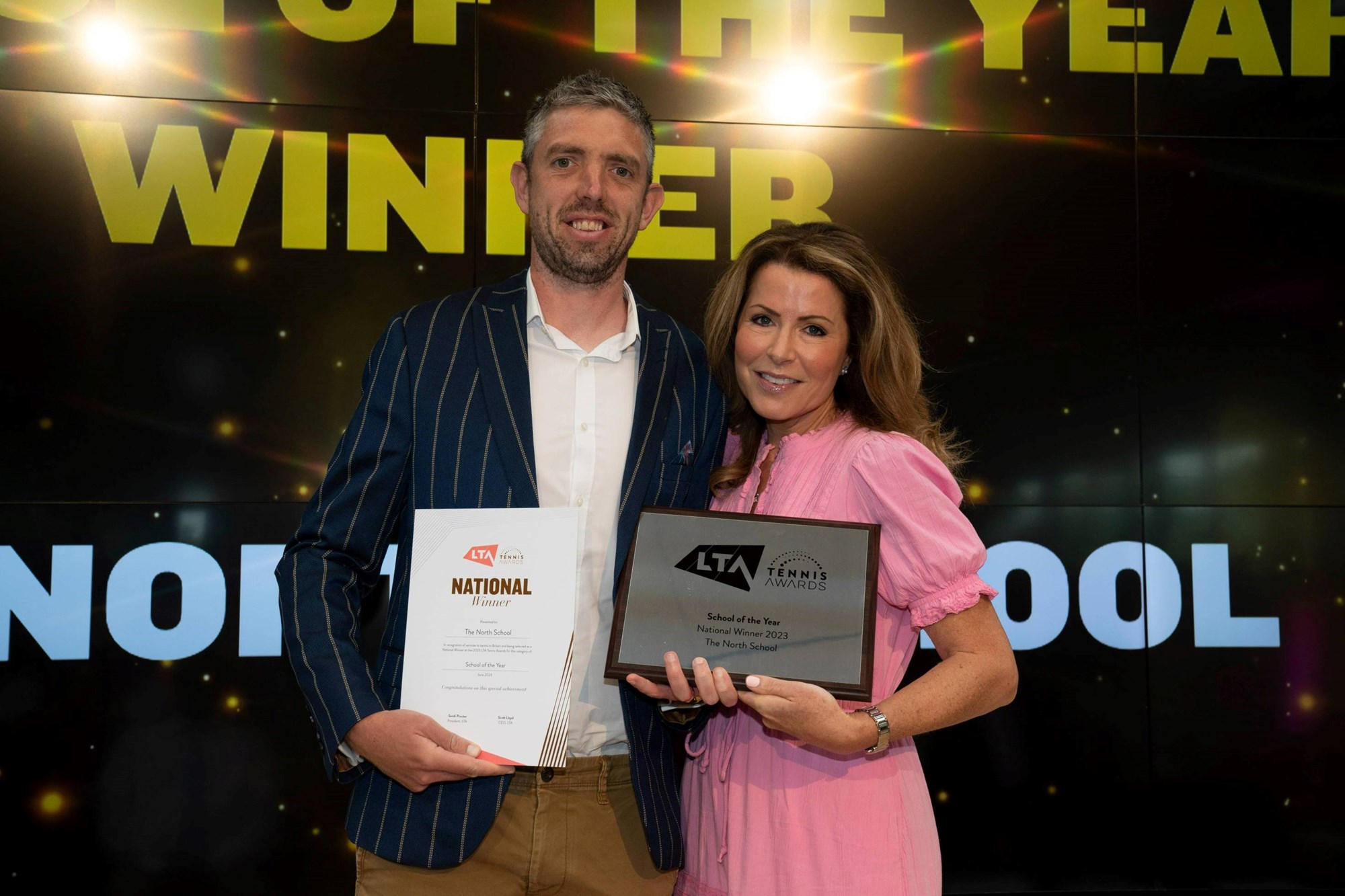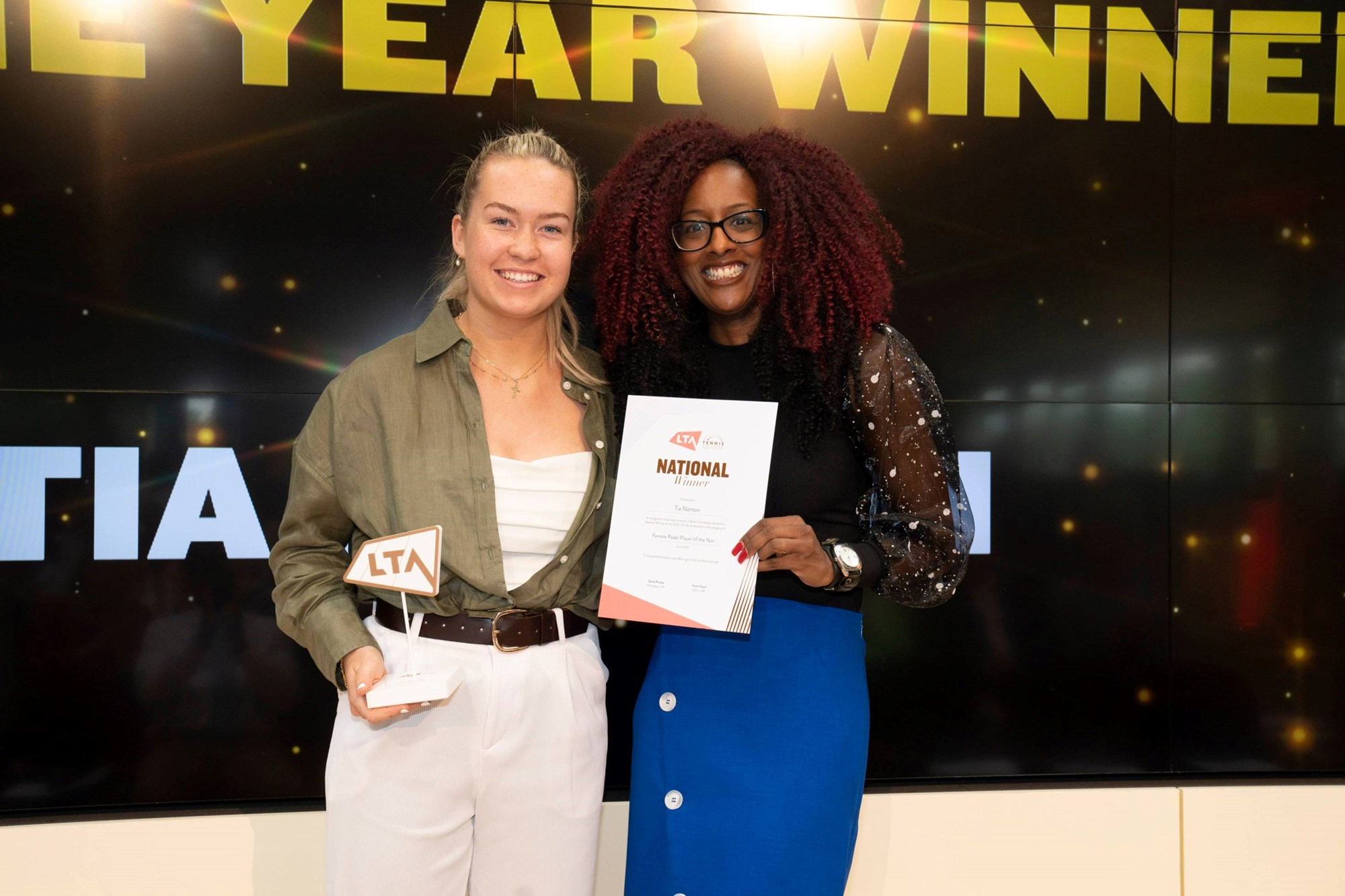 LTA President Sandi Procter was as impressed by the selfless sacrifice of the officials, volunteers, and coaches off the court as she was by the exploits of Britain's elite tennis players on it.
"I found the whole day and award process quite emotional," she said. "The inspirational personalities behind the awards, and for all that they do is unbelievable.
"It just brought tears to your eyes when I listened to all those stories. It's so heart-warming, all of it is wonderful."
Amongst this year's incredible list of winners were Club of the Year, East Bergholt, Volunteer of the Year, Paula White, and Official of the Year, Kelly Rask.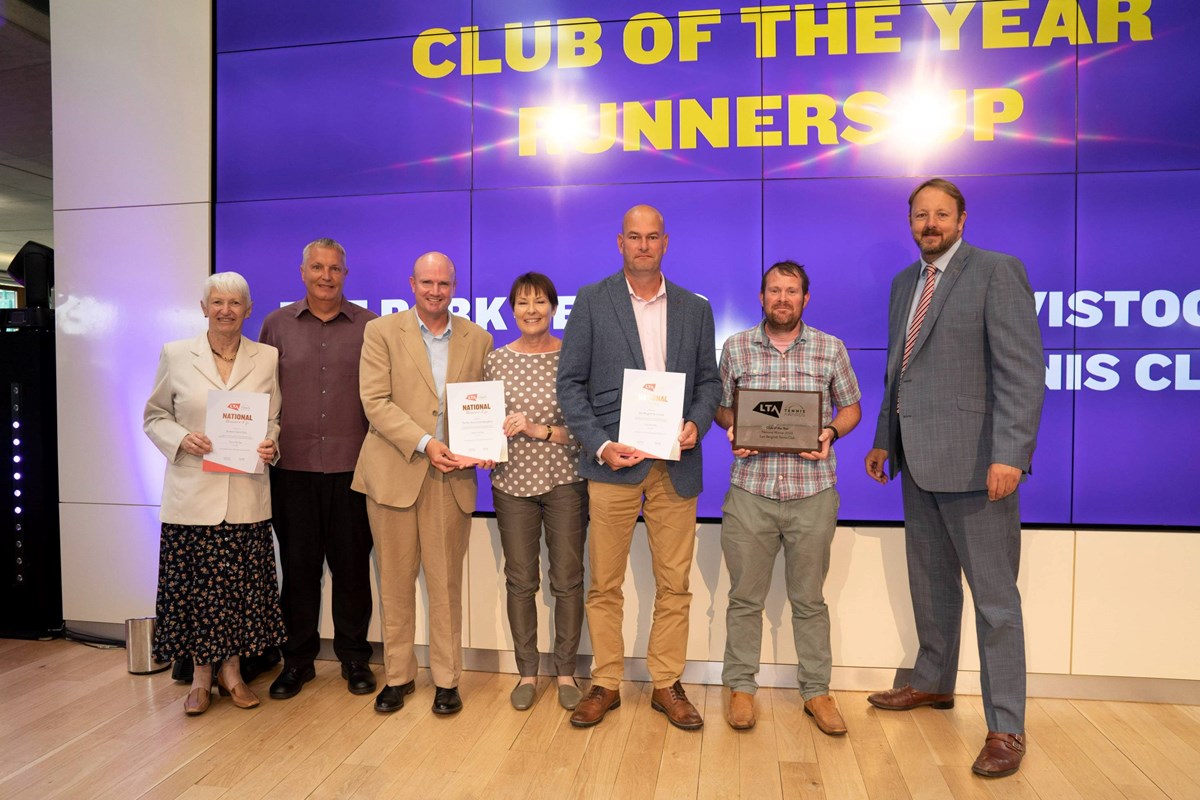 Suffolk club – East Bergholt – won the award having gone from having only 22 members in 2020 to becoming a hub of activity with almost 300 members and eight club teams.
"It is phenomenal," East Bergholt chairman Paul Cansdale said. "It's the army of volunteers that we've got who have nominated us.
"And it just shows what a family community club that we are that people took the time to vote for us.
"East Bergholt is a growing community and we've got people who've got their own friendships now and they book courts together.
"People have made friends. People have got together, and it's just grown. It's been lovely to see."
Ifield Tennis Club was struggling in January 2020, but thanks to the incredible work of Paula White, the crucial Crawley-based facility has a new lease on life. After helping increase the club's membership from eight to 60 and redeveloping the courts, White's hard work has been recognised with the Volunteer of the Year prize.
"We have got so many plans for development in the future as well," she said.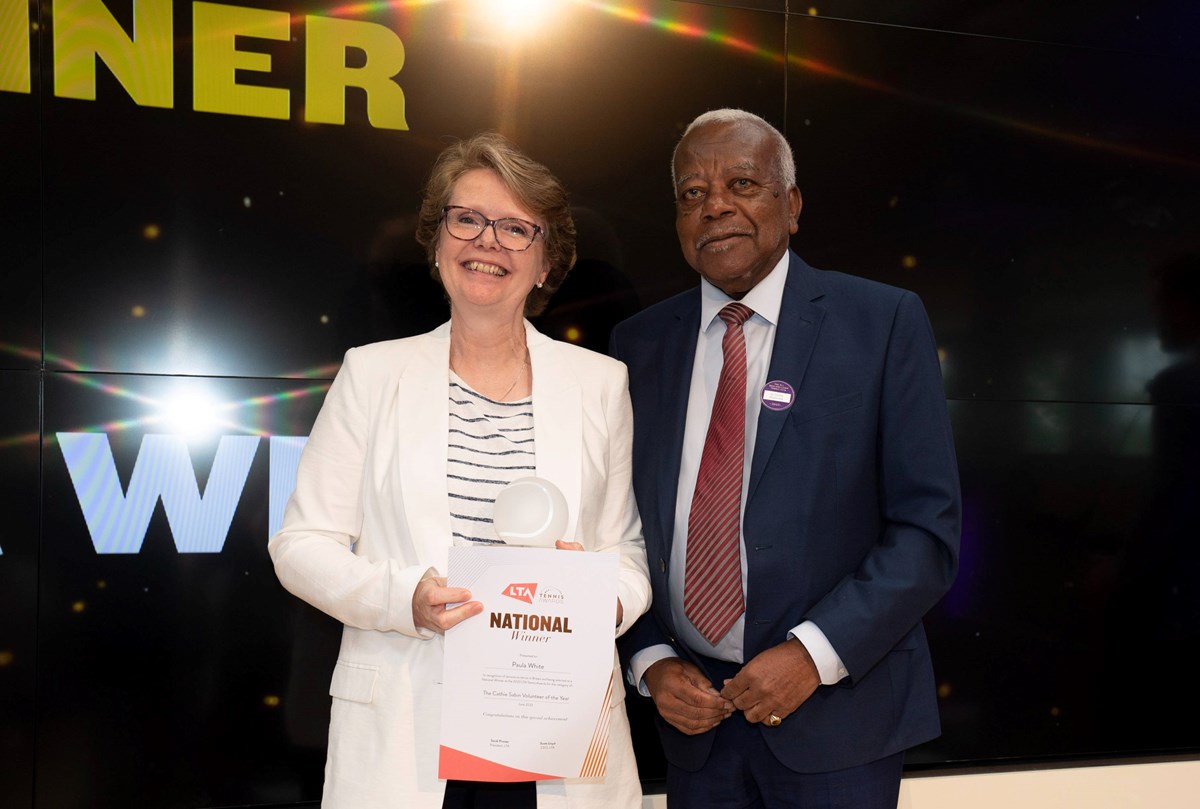 "It has been amazing; we are doing a club tournament at the moment. The club is buzzing, and it is the people. The core of the club and what makes it a success is the people, they are amazing, and everyone is thoroughly enjoying their tennis.
"It is just incredible, my husband, bless him, put the nomination in. I am absolutely blown away to be recognised, volunteering is such a wonderful thing to do."
Rask won the Official of the Year prize, and she hopes her accolade can inspire more women to stay in the umpire's chair while starting a family.
Rask officiated the Wimbledon semi-final between Simona Halep and Elena Rybakina in 2022, but the most exciting moment of her year came eight months ago when she found out she would be having a baby this August.
"I think I am only the fourth woman who has had a baby while working full time, so it is quite a novelty," she said. "It is tough, my husband is also an umpire as well, so we are managing to mix it.
"The thing is I think it is important to show that if you are a female, you can still have a family, and you can still do this job. I feel like that is an important message to send to everybody."
| | |
| --- | --- |
| Award | Winners |
| Official of the Year | Kelly Rask |
| Girls' Player | Ella McDonald |
| Performance Coach | James Trotman |
| Development Coach | Alessia Palmieri |
| University of the Year | University of Exeter |
| School of the Year | The North School |
| Boys' Player | Oliver Bonding |
| Men's Player | Cameron Norrie |
| Women's Player | Harriet Dart |
| Wheelchair Player | Alfie Hewett |
| Wheelchair Junior | Ben Bartram |
| Rising Star Award | Amy Dannatt |
| Park Venue of the Year | Premier Tennis |
| Tennis For All | Carolle and Iman Tennis |
| Double's Player | Joe Salisbury |
| Men's Padel | Christian Medina Murphy |
| Women's Padel | Tia Norton |
| Senior Men's Player | Sebastian Jackson |
| Senior Women's | Michelle Oldham |
| MSAs | Various |
| Club of the Year | East Bergholt |
| Competition | Framlingham |
| Competition | ITF World Tour |
| Communities | Tennis for all (Finsbury) |
| Volunteer | Paula White |
| LTA President's | Simon Spalter |
| Lifetime Achievement | Les Mellor |