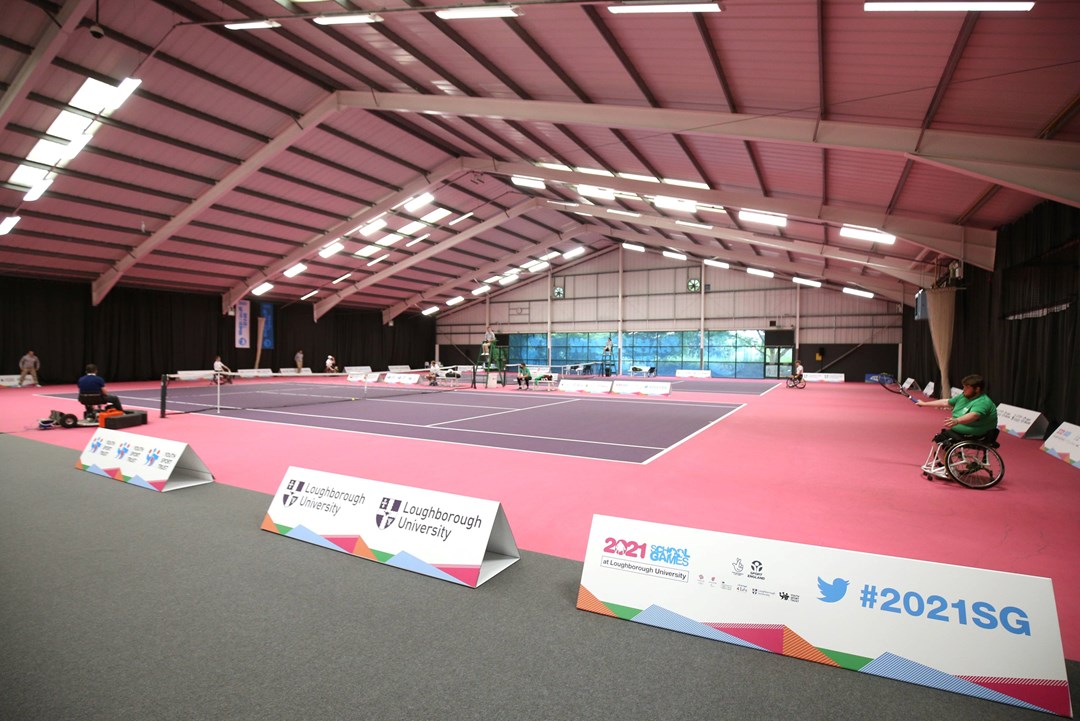 Diversity and Inclusion
21 wheelchair tennis players selected to compete at 2022 School Games National Finals
• 3 MINUTE READ
21 young wheelchair tennis players have been selected by the LTA to represent their regions at the School Games National Finals from 1-4 September at Loughborough University, with wheelchair tennis competition taking place from 2- 4 September.
The School Games National Finals is a multi-sport event organised and delivered by the Youth Sport Trust, for talented young athletes across the UK.
Live stream
A springboard for some of the biggest names in sport
The School Games have provided a springboard for many of today's biggest names in sport. Previous competitors include Paralympic champions Hannah Cockroft, Ellie Simmonds and Jonnie Peacock, Olympic champion Adam Peaty, heptathlete Katarina Johnson-Thompson and Olympic sprinter Adam Gemili.
Wheelchair tennis made its School Games debut in 2015 and the competition is one of the most prestigious events on the calendar for Britain's junior players, as some of the most talented young players in the country take to the courts in Loughborough with medals and team honours at stake.
Former wheelchair tennis medallists at the School Games, include the likes of Abbie Breakwell, Ben Bartram, Dahnon Ward and Ruby Bishop, who miss this year's School Games as they fly to the USA to play in the first ever junior wheelchair tennis event at the US Open.
Players will represent their regions, which include England North, England South, Wales, Scotland and Ulster, with this year's selected players including a number of previous medallists and School Games regulars, as well as several players who are making their School Games debuts.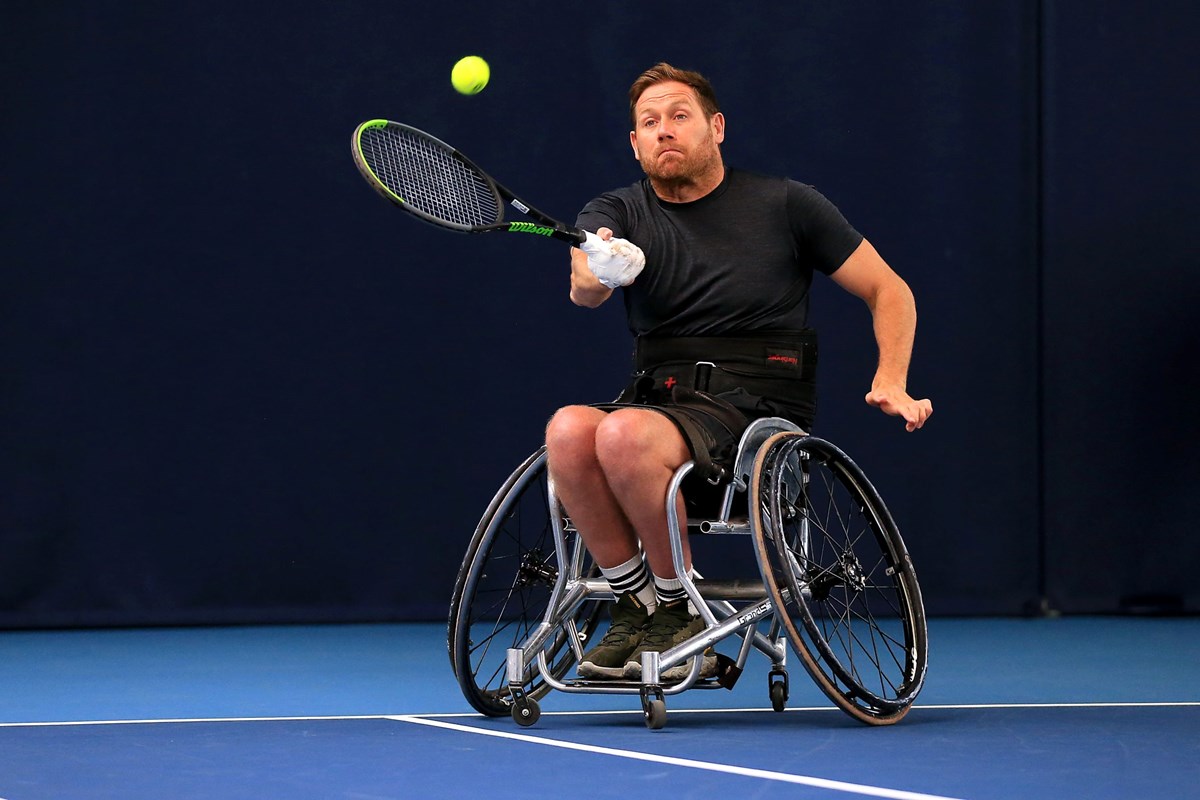 Two-time Paralympian Antony Cotterill to be School Games athlete mentor
Two-time Paralympian Antony Cotterill will have an essential role at this year's School Games as an athlete mentor for wheelchair tennis. The winner of 43 titles across singles and doubles and a former Doubles Masters and World Team Cup champion, Cotterill has been playing wheelchair tennis for 18 years.
"I am really excited to be an athlete mentor for the first time for the wheelchair tennis athletes at this year's School Games," said Cotterill.
"It's a great honour to have the opportunity to support young athletes in the early stages of their careers and to help encourage and educate them on the wider aspects of being an athlete rather than just their on-court performance.
"I wish all the athletes the best of luck for the games, for their remaining training sessions leading into the games and I look forward to seeing you all in Loughborough."
Now in its 15th year in 2022, the National School Games Finals in 2021 was the first multi-sport event for young athletes following the lifting of lockdown restrictions.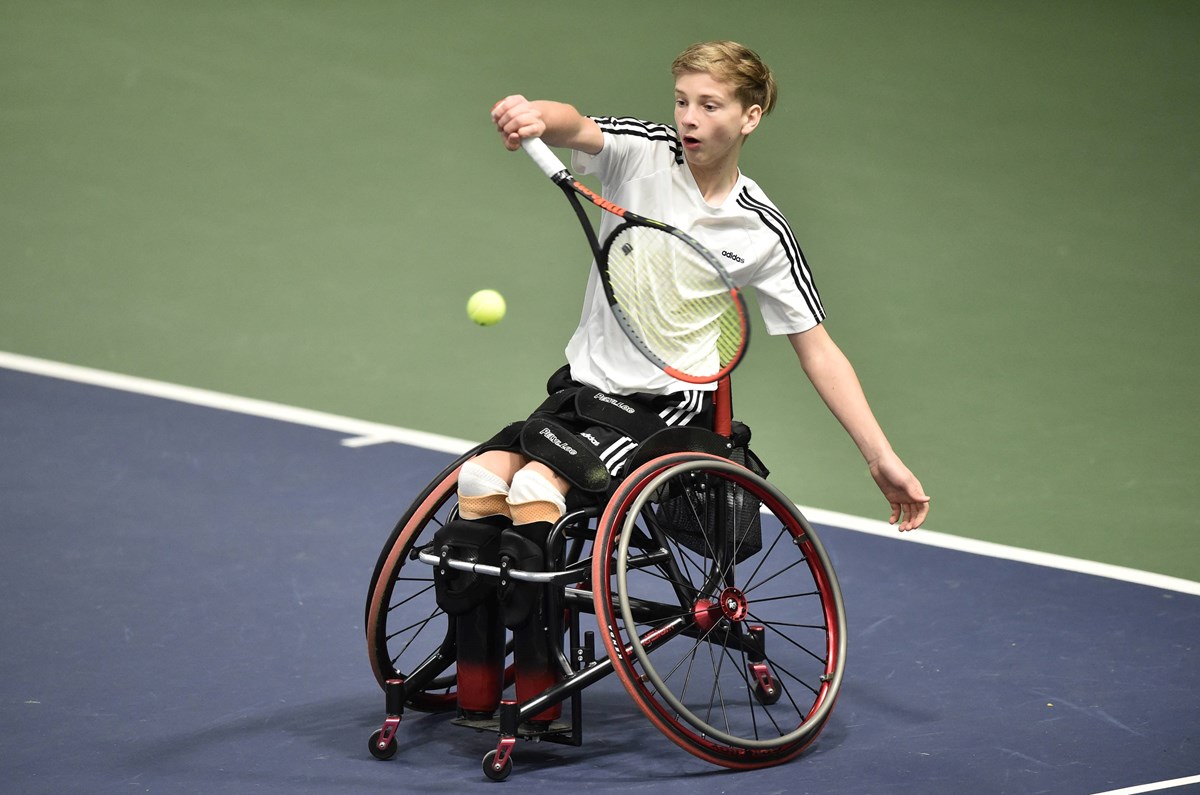 The teams
England North
Team Manager – Andy Bell
Lucas Town - Yorkshire
Isabel Collier - Lincolnshire
Alice Dyer - Nottinghamshire
Ella Coleman - Lincolnshire
England South
Team Manager – Lee Neale
Ruben Harris – Kent
Oliver Cox - Oxfordshire
Ellen Tribley - Kent
McKenzie O'Reilly – Gloucestershire
Will Barton – Gloucestershire
Scarlett Walker – Norfolk
Wales
Team Manager – Will Croft
Alex Wilson
Lilly Folland
Lilly Bignell
Evan Hansen
Adam Craven
Cameron Hudd
Imogen Ashwell-Rice
Scotland
Team Manager – David Denholm
Ireland (Tennis Ulster)
Team Manager - Ivor Jess
Brady Chambers
Ryan Cleary
Charlie Jago-Byrne
watch the school games national finals
The School Games National Finals will be streamed live on the Youth Sport Trust YouTube channel, which can be viewed between 1-4 September.