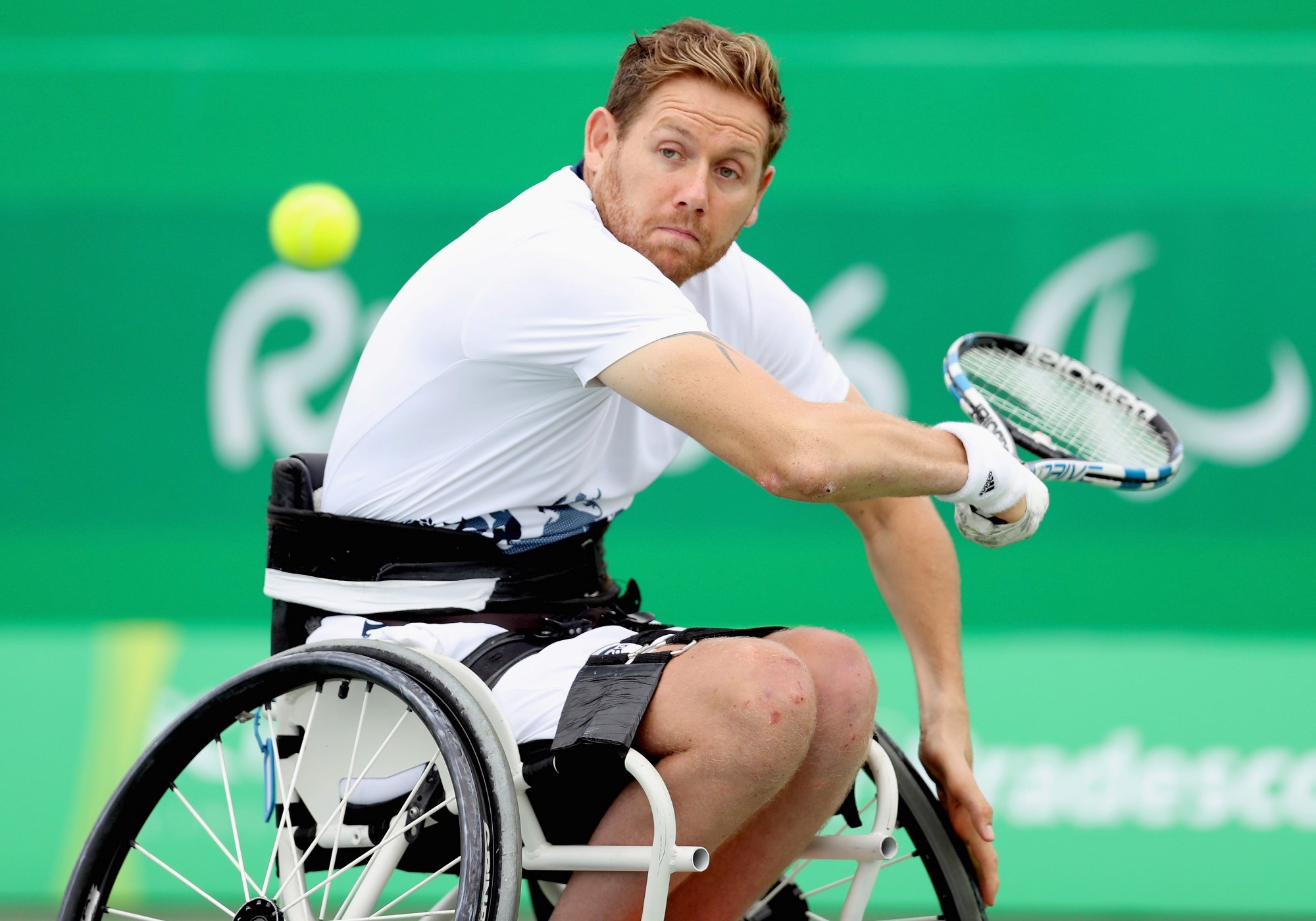 AGE43
PLAYSRight-handed
BACKHANDOne-handed
LTA SUPPORT Wheelchair Tennis Performance Pathway
Get to know Antony Cotterill
About
QUICK-FIRE FACTS
Born: 13 February 1980
Lives: Holmfirth, West Yorkshire
Trains: Thongsbridge Tennis Club
Family: Lives at home in Holmfirth with partner Debbie.
Tennis Career
British Open quad doubles finalist with Andy Lapthorne after beating American second seeds Barten and Wagner in the semi-finals. Sardinia Open and Open des Hauts-de-France quad doubles finalist.
Selected for Tokyo Paralympics, where he lost his first-round singles match, but advanced to the quad doubles semi-finals partnering Lapthorne. The Brits played Japan's Mitsuteru Morioshi and Koji Sugeno for the bronze medal, but narrowly lost out 7-5, 3-6, 7-5.
Wrexham Indoor quad singles finalist. Bolton Indoor quad doubles champion partnering Andy Lapthorne.
Prague Cup Czech Indoor and Bolton Indoor quad doubles champion. Kobe Open quad singles and doubles champion.
Member of Great Britain teams that won the World Team Cup quad title in 2014 and 2017 as well as also being a World Team Cup silver and bronze medallist. Rio 2016 Paralympian. 2016 Doubles Masters champion partnering fellow Brit Andy Lapthorne, Open de France Super Series quad doubles champion 2014, partnering Lapthorne. South African Open Super Series quad doubles champion 2015, partnering Lapthorne and 2017 champion partnering Lucas Sithole (RSA).
Antony broke his neck after he fell into a shallow swimming pool in September 2003 and first played wheelchair tennis in 2004, whilst still in rehabilitation. After playing in the National Championships he made his quad singles debut on the international Wheelchair Tennis Tour at the 2005 Belgian Open.