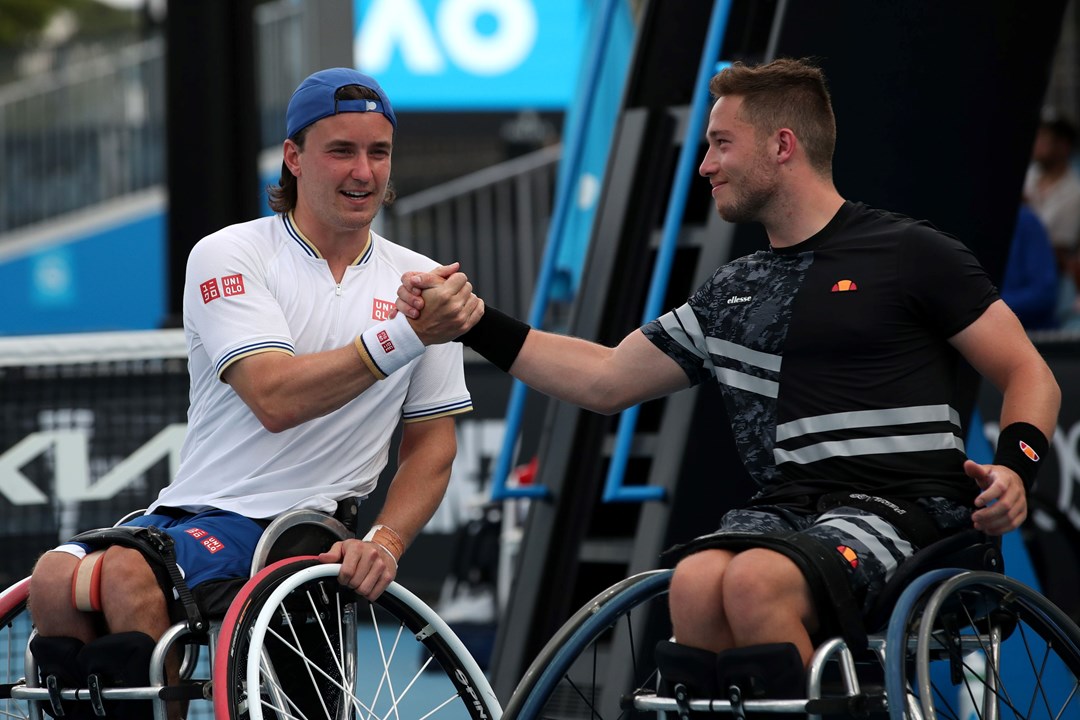 Grand Slam
Alfie Hewett and Gordon Reid to meet in first round with British stars set to start their Wimbledon campaigns
• 3 MINUTE READ
Alfie Hewett and Gordon Reid will face each other on Thursday in an enticing all-Brit men's singles quarter-final when four days of wheelchair tennis gets underway at Wimbledon.
Lucy Shuker will face Japan's Momoko Ohtani as the British No.1 bids for a place in the women's singles semi-finals, while 2019 Wimbledon finalist Andy Lapthorne will play Australian Heath Davidson as The Championships features an expanded quad division draw of eight players for the first time.
World No.2 and five-time Grand Slam singles champion Hewett, who has won four of the last five Wimbledon men's doubles titles partnering Reid, is hoping for a personal best singles performance at Wimbledon this year.
Follow the British stars at Wimbledon this year
Ahead of Thursday's meeting with his doubles partner, Hewett said: "Wimbledon is always special. As a British player it's the one we all want to win and while me and Gordon now have four Wimbledon doubles titles. The aim of course, is to try and do it in singles and doubles this year. All the men are capable of beating each other on any given day so, as always, I'll take it a match at a time and look to improve on my two previous singles semis."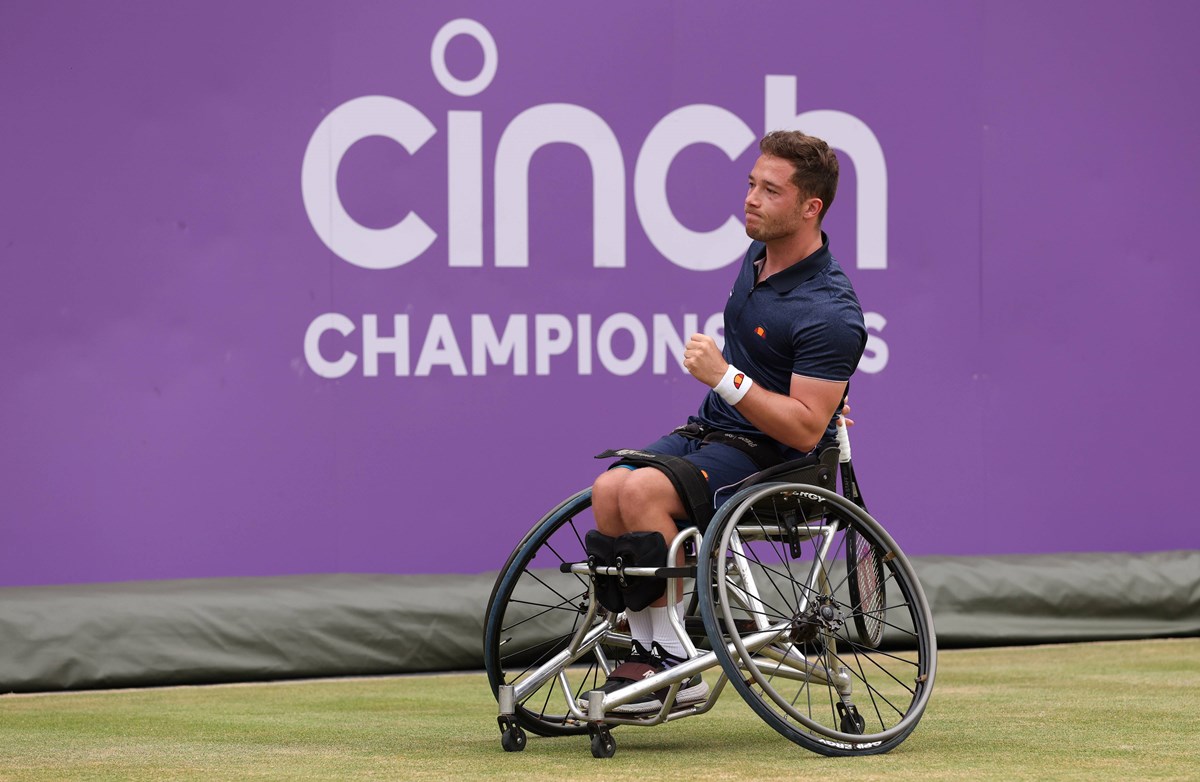 Reid made history in 2016 when he won the inaugural Wimbledon men's wheelchair singles title and returned to the final last year before finishing runner-up to Belgian Joachim Gerard.
Since partnering Hewett to extend their record-breaking Grand Slam doubles winning streak to 10 titles in a row at the majors, Reid has been largely side lined by injury, but is relishing the opportunity to play in front of the home fans once again. He said: "I'm really looking forward to it. I don't think any of us were really expecting me to be there a few weeks ago, because the re-occurrence of the wrist injury in France the week after Roland Garros.
"I was a bit surprised that I recovered this quickly, but obviously I'm really happy with the timing because Wimbledon's my favourite tournament of the year and it's the big one for us, as the home players. So it's going to make it extra special that I'm playing when I didn't expect to in recent weeks."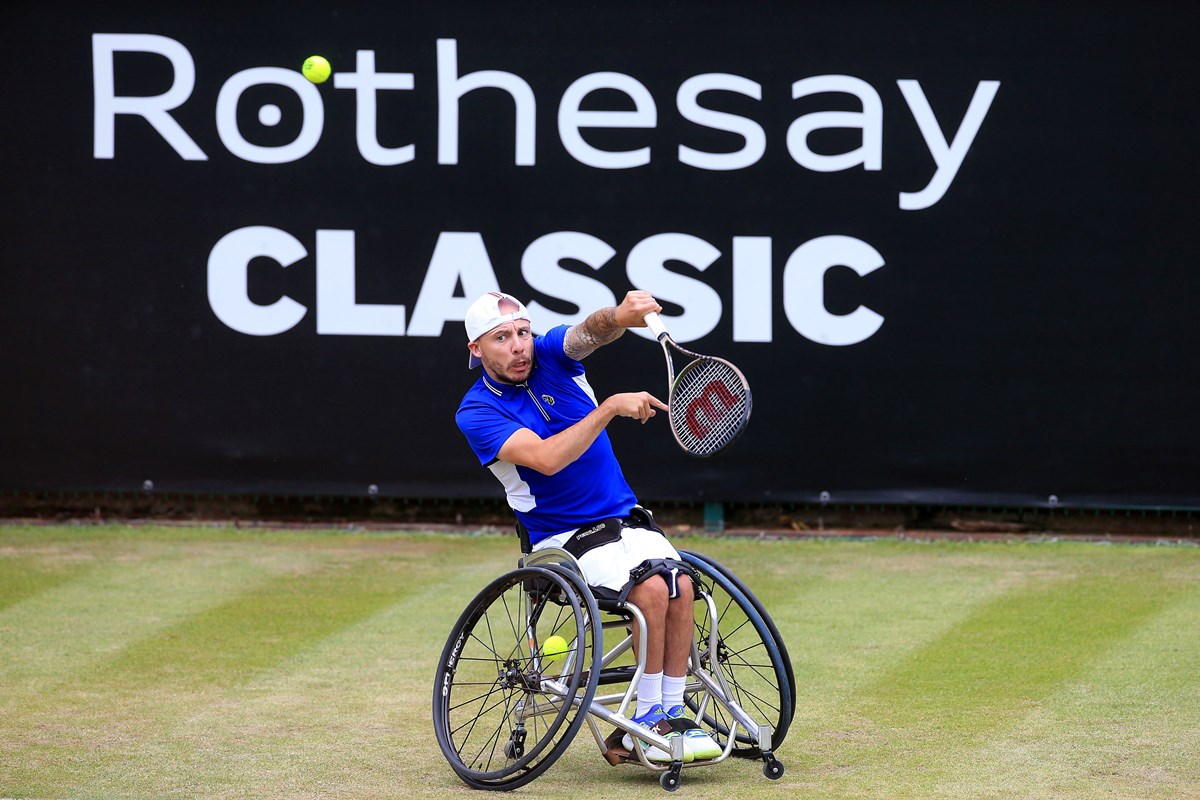 Lapthorne made his own piece of Wimbledon history in 2019 when reaching the inaugural quad singles final at The Championships and winning the inaugural quad doubles title – a victory he was to repeat in 2021, this time partnering American David Wagner, who he teams up with again this year.
Lapthorne, who won his warm up grass court tournament in Birmingham two weeks ago, said: "I'm really excited to be back at Wimbledon. There's been a great buzz around British success so far this year and I definitely want to add to that. To have an eight-draw for the quad players this time is great progress and I'm looking forward to getting on the grass. I'll be leaving it all out there in singles and looking forward to partnering with David Wagner again to defend our 2021 doubles title."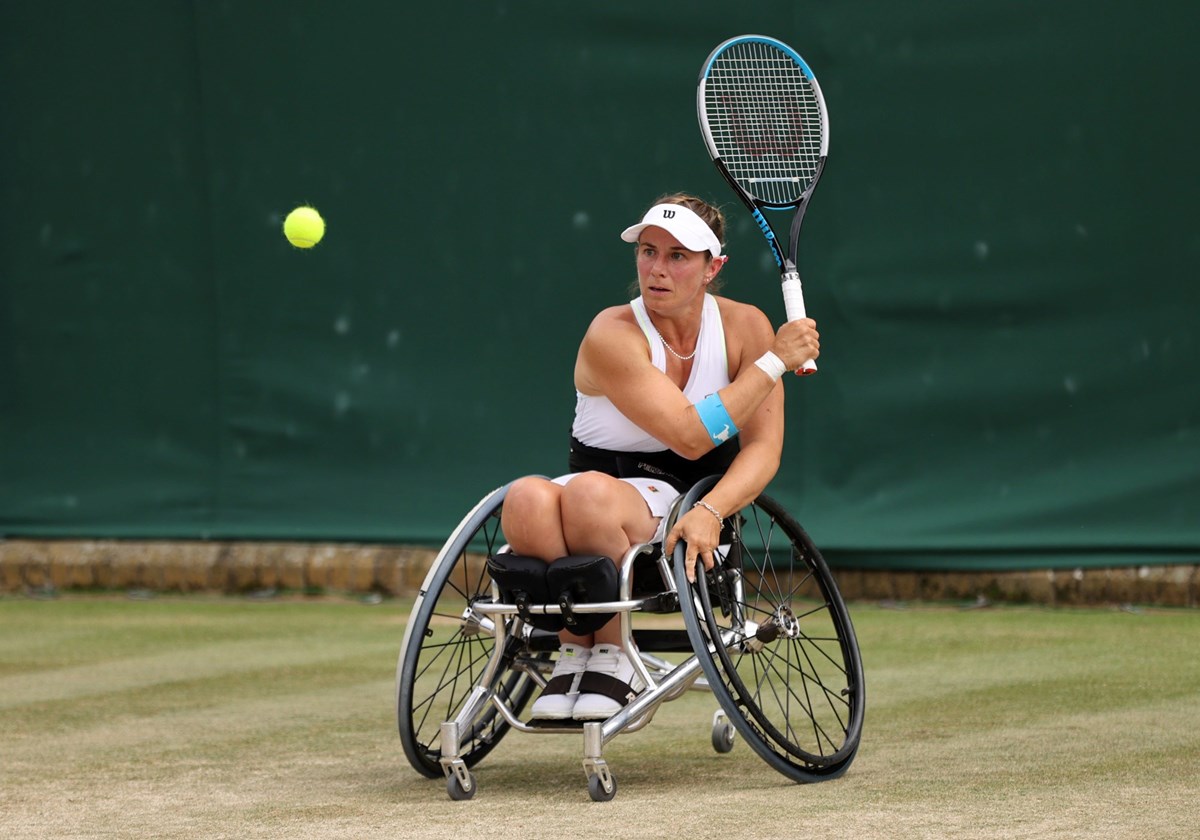 In terms of Wimbledon appearances, Shuker is the most experienced of the Brits and contests The Championships for the 12th time since 2009. While the world No. 7 will bid to progress beyond the quarter-finals for the first time since a women's wheelchair singles event was introduced in 2016, Shuker will also bid to reach her sixth Wimbledon doubles final.
She once again pairs up with South Africa's Kgothatso Montjane, whom she partnered to last year's title decider. Shuker said: "I'm excited and proud to have qualified directly into the Wimbledon draw this year. This will be my 12th Wimbledon and it has been an incredible journey.
"I never take for granted being able to compete at The Championships and know it's a dream for any tennis player across the world. These moments won't last forever and it's about enjoying each moment on the court and leaving it all out there."