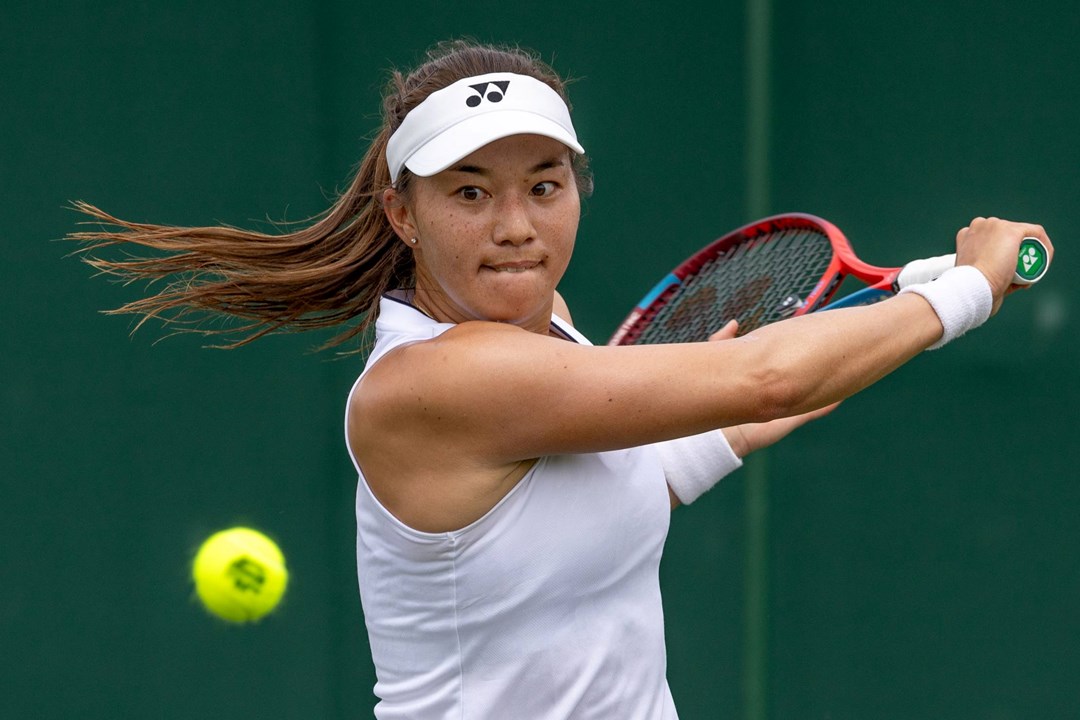 Grand Slam
US Open 2023: Lily Miyazaki marks main draw debut with a win
• 3 MINUTE READ
Great Britain's Lily Miyazaki reached a new milestone on Monday as she claimed her first US Open main draw win over former world No.41 Margarita Betova 6-3, 6-3.
Coming into the tournament Miyazaki had never played a Grand Slam main draw outside of Wimbledon, but having beaten Daria Snigur, Valeria Savinykh and Viktoria Hruncakova in qualifying, the 27-year-old now finds herself in the second round at Flushing Meadows, where she will face 15th seed and Olympic gold medallist Belinda Bencic.
"I am lost for words right now," said the world No.198 after on of the biggest wins of her career to date. "Coming into this tournament I didn't expect to be at this stage."
"It's very different to Wimbledon but I actually think that it actually helps me because when it is really silent you can get into your own head. Here there are so many distractions it keeps my mind off the score and things like that. I gave actually enjoyed the atmosphere here.
"I was really grateful for the support from Jodie (Burrage) and everyone else and it really helped me in tough moments.
"It's going to be a tough match for sure (playing Bencic in the second round). I've seen her play many times but she probably doesn't know very much about me."
It was a tough start for Miyazaki who quickly found herself 3-1 down against Betova through the opening few games. The British qualifier stuck to her game and continued to go for her shots and the results eventually paid off, as she broke her opponent three times to seal five consecutive games and with it, the first set.
The second set began on a more even footing and after losing a trio of break point chances at 1-0 up, it was then the Brit's turn to go on the defence as she denied Betova three break opportunities of her own at 2-2 – which would prove to be the two-time WTA title winner's final look-in. Marching ahead to a 5-3 lead, the British star sealed it at her first chance on serve, closing out the win in an hour and 21 minutes.
Six Brits are in main draw singles action tomorrow, including Cam Norrie, Katie Boulter, Dan Evans, Jodie Burrage, Andy Murray and Jack Draper. Follow all the British draws and results here.