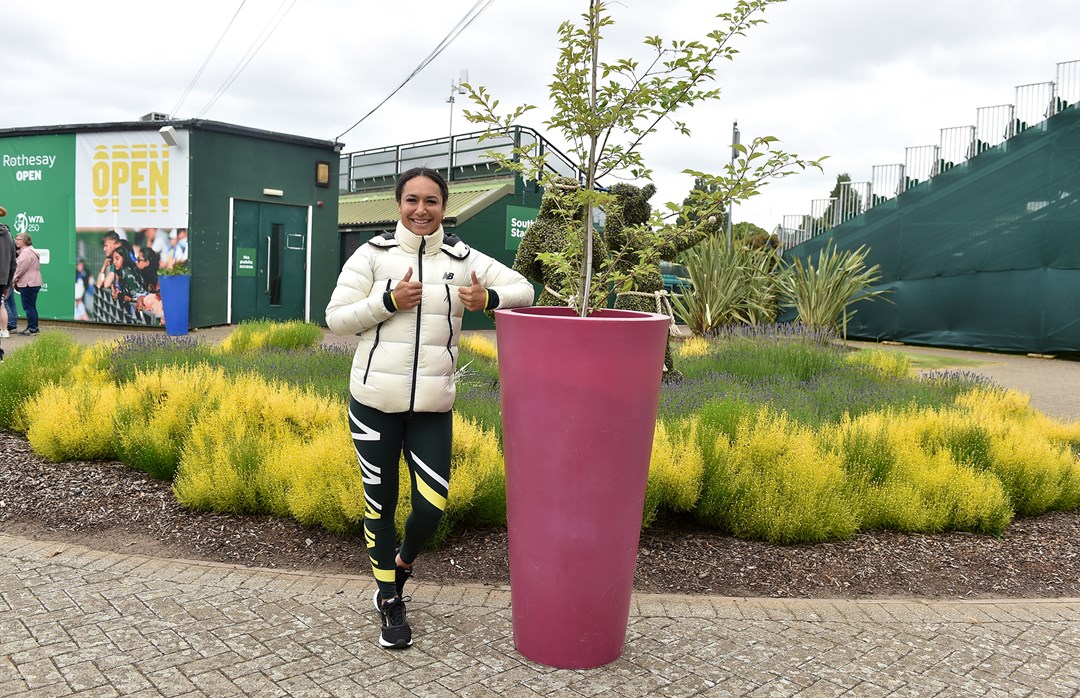 LTA
Heather Watson plants a tree at the LTA's Rothesay Open Nottingham to mark The Queen's Platinum Jubilee
• 2 MINUTE READ
To celebrate Her Majesty The Queen's Platinum Jubilee, Heather Watson has planted a cherry blossom tree at Nottingham Tennis Centre as part of the LTA's support for the Queen's Green Canopy initiative.
The initiative invites people from across the United Kingdom to "Plant a Tree for the Jubilee", as a way of enhancing the environment. This initiative will create a green legacy of its own, with every tree that is planted benefiting wildlife and the environment as well as honouring the Queen's service to the nation.
The tree planting follows the LTA launching our environmental sustainability plan earlier this week, setting out a roadmap to secure a lasting future for tennis in Britain through positive action on climate change and leadership in sustainability.
We believe that to deliver our vision of 'Tennis Opened Up' we have an important role to play in contributing to a healthier and a more sustainable society, and to grow tennis in Britain in a responsible way, protecting and supporting the environment and tackling climate impacts.
Speaking about the tree planting, Heather Watson said "It's an honour to be part of the Jubilee celebrations here in Nottingham and plant this beautiful cherry blossom tree which will grow and blossom as the Centre evolves."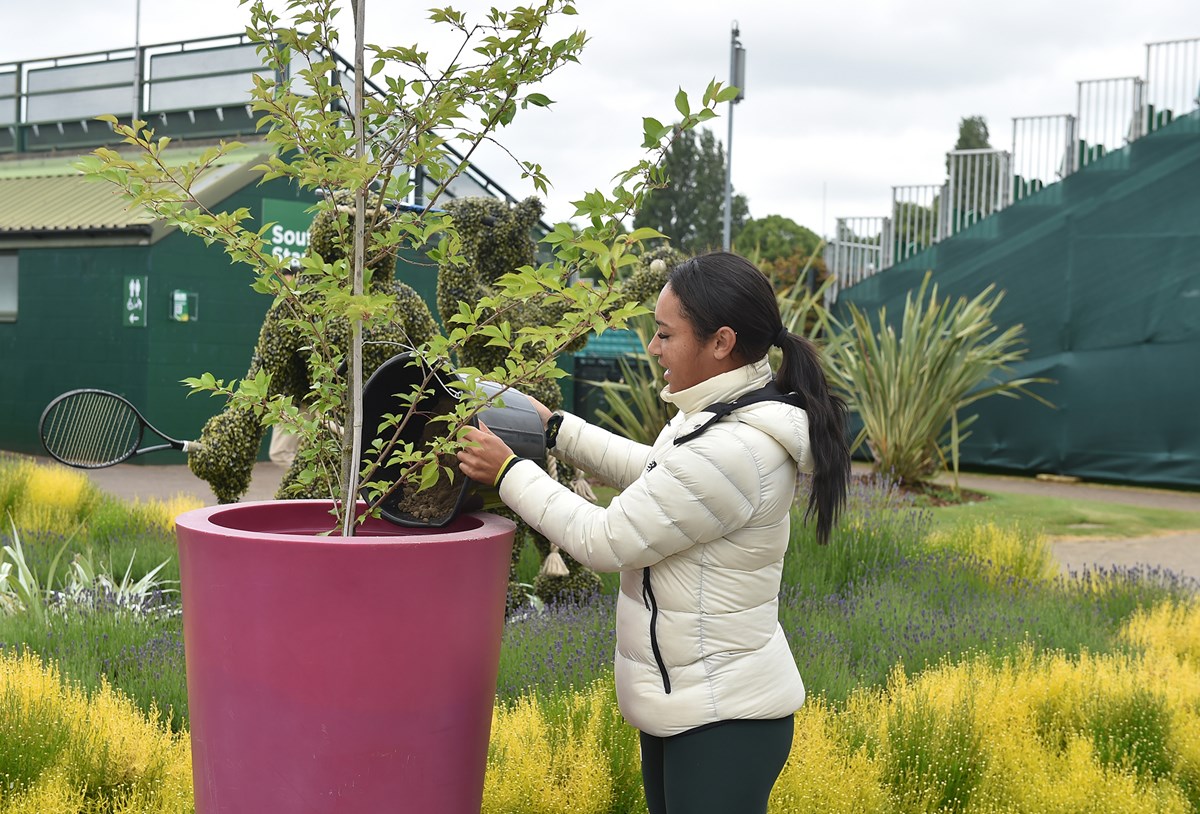 In May, the LTA signed a contract to take over the long-term lease and management of Nottingham Tennis Centre, and at the same time announced exciting plans for investment into the centre to improve the facilities for all users. To read more about the planned transformation, click here. Nottingham Tennis Centre will also host the British Open Wheelchair Tennis Championships from 12-17 July.
Tournament Director Rebecca James said, "Nottingham is famous for its forest so it's lovely to be adding some more greenery to the Centre as we join the country in celebrating The Queen's Platinum Jubilee."
Tickets for this week's Rothesay Open Nottingham and July's British Open Wheelchair Tennis Championships can be found here.