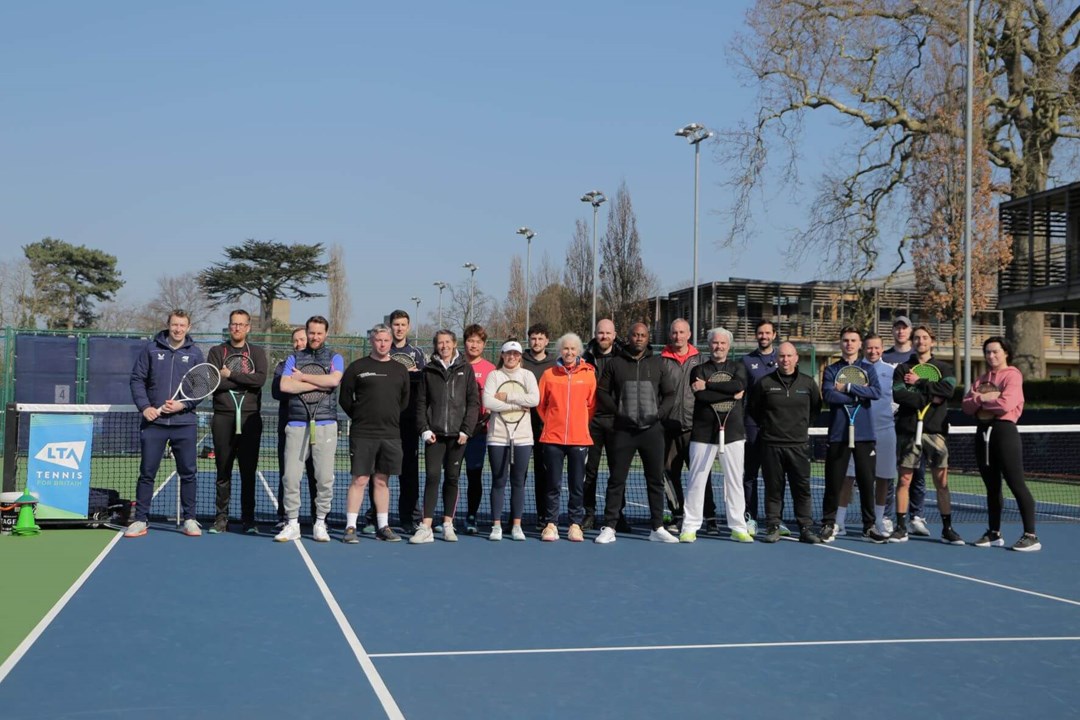 Coaches
Contribution of coaches to development of Grand Slam champions recognised with National Tennis Centre celebration event
• 3 MINUTE READ
This week we recognised and celebrated the outstanding contributions of a select group of performance coaches who had at some stage in their career worked with some of Britain's 2021 Grand Slam champions.
Last year saw British players achieve Grand Slam success across singles, doubles and wheelchair tennis - culminating in 11 Grand Slam titles – but none of that could have been possible without the outstanding contribution of tennis coaches who have helped support and shape the players' journey to success.
In recognition of that, yesterday (Tuesday 8 March) we welcomed to the LTA's National Tennis Centre a select group of performance coaches who had at some stage in their career worked with some of Britain's 2021 Grand Slam champions on their tennis journey, to highlight their achievement and celebrate their success.
While 'The Homecoming' event we held back in September recognised our US Open Champions on their return to Britain from New York, yesterday's event was designed to acknowledge the roles their coaches had played in them achieving that success.
We welcomed eight coaches to the NTC for the event, including two of Alfie Hewett's former coaches'; Donna Andrews and Stuart Wilkinson, four of Emma Raducanu's coaches; Matt James, Harry Bushnell, Gareth Shelbourne and Matt Healy, and two of Joe Salisbury's coaches Barbara Snapes and Dan Bloxham.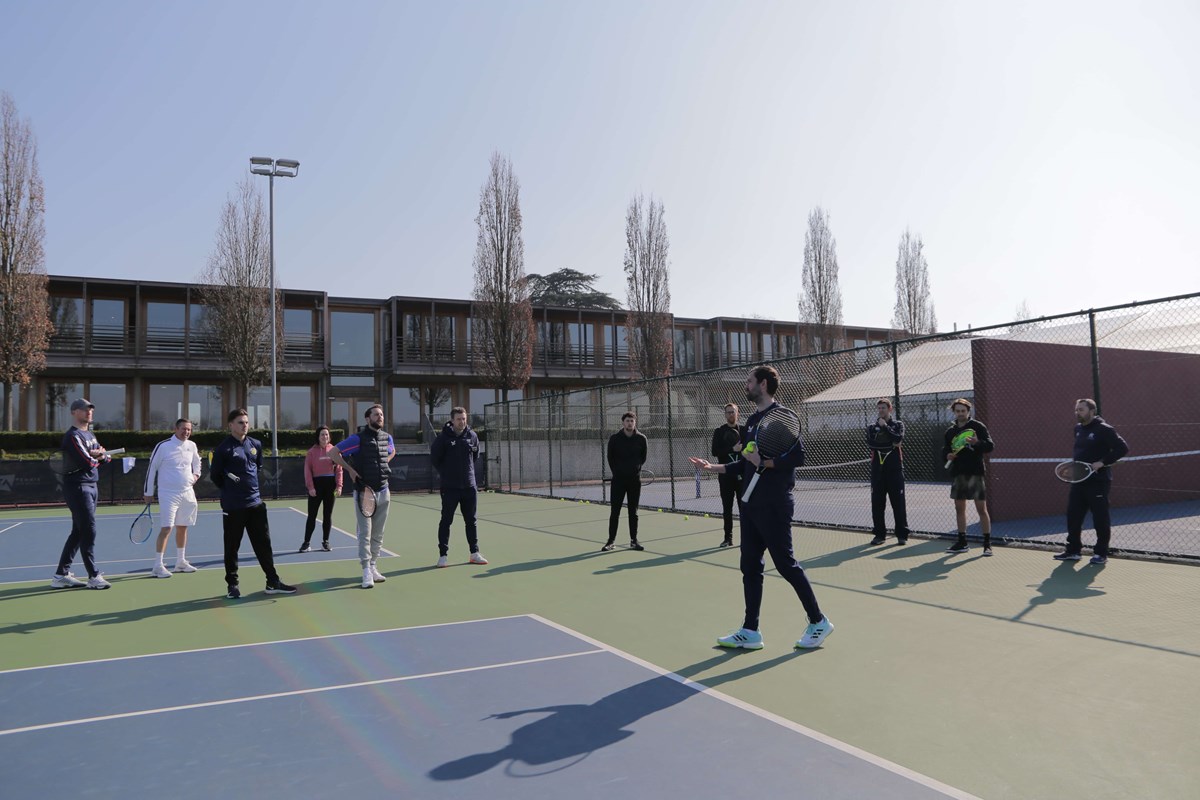 The event also provided an opportunity for the coaches to share their stories and experiences with their peers as part of a session with a group of 15 performance coaches who are currently working with some of Britain's brightest tennis prospects through the LTA Player Pathway.
The activity included a mixture of on court sessions and clinics and off court presentations. There was also a small presentation to recognise the coaches' contributions with Scott Lloyd and Nick Weal, the LTA's Head of Performance Coach Education Development.
LTA CEO, Scott Lloyd, said: "It was great to welcome all the coaches to the National Tennis Centre and thank them all for their contribution to British success at the highest level.
"The role that Donna, Stuart, Matt James, Harry, Gareth, Matt Healy, Barbara and Dan have played in coaching our Grand Slam champions careers is outstanding and it was fantastic to be able to acknowledge their contribution in person. I'd like to take this opportunity to thank those unable to be here in person for their significant contribution to British tennis."
Performance Coach, Matt Healy said: "What a day! I got to listen and learn from inspirational coaches and then had the opportunity to inspire aspirational coaches of my journey. Truly motivational. An extremely proud moment for me to be recognised by the LTA on the day for all my efforts in coaching."
Kat Dearing, Performance Coaching Pathway Manager, said: "Coaches are at the very heart of tennis, and so it was great for the LTA to be able to put on this special event to recognise some of those coaches who played a part in developing our current Grand Slam champions through their work with those players in their journey and development to the top of the game.
"It was also fantastic to be able to provide the opportunity for coaches who are currently embedded in performance and developing our next generation of players to listen to and learn from the experiences and knowledge."
If you want to find out more about coaching within tennis, please click here for more information.