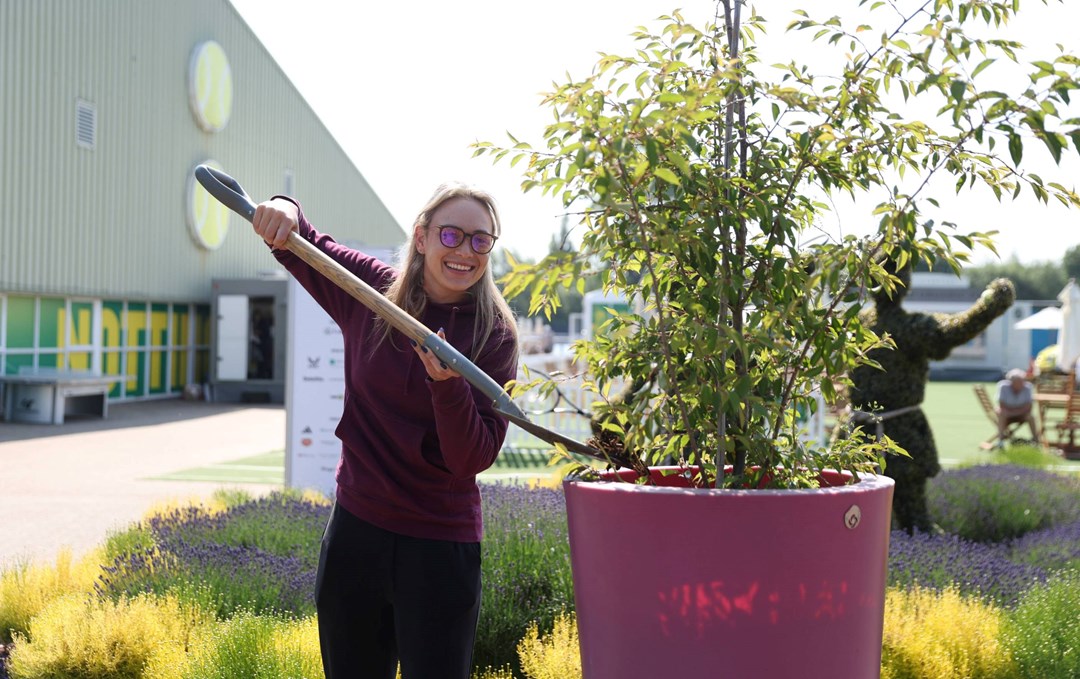 International
Celebrating Great Big Green Week at Rothesay Open Nottingham
• 3 MINUTE READ
To mark the beginning of The Great Big Green Week, 2017 champion Donna Vekic swapped her tennis racket for a spade and planted a tree at the entrance to Nottingham Tennis Centre.
The world No.22 was on site to help out on the eve of the main draw of the Rothesay Open Nottingham, which is set to get underway on Monday.
Vekic, one of nine top 50 players in the tournament, said: "I think it's very important, our planet is not going in the right direction so I think we have to try and do everything we can to turn it around.''
Great Big Green Week is the UK's biggest ever community action to tackle climate change and protect nature and runs from 10-18 June. Every year, people come together to support the planet and help out in their own community.
Children coming down to the Nottingham Tennis Centre will be able to take part in fun and educational activities, such as improving their writing skills. Youngsters will get the chance to write their own letters either to their future selves, family or friends, or world leaders. They will also be able to find out more about climate change, with teachers able to access resources to help schools explore the topic.
During the week, a tennis festival for local schools will also allow children, aged from five to ten-years-old, to try tennis – many for the first time – and watch their favourite players in action on the practice courts.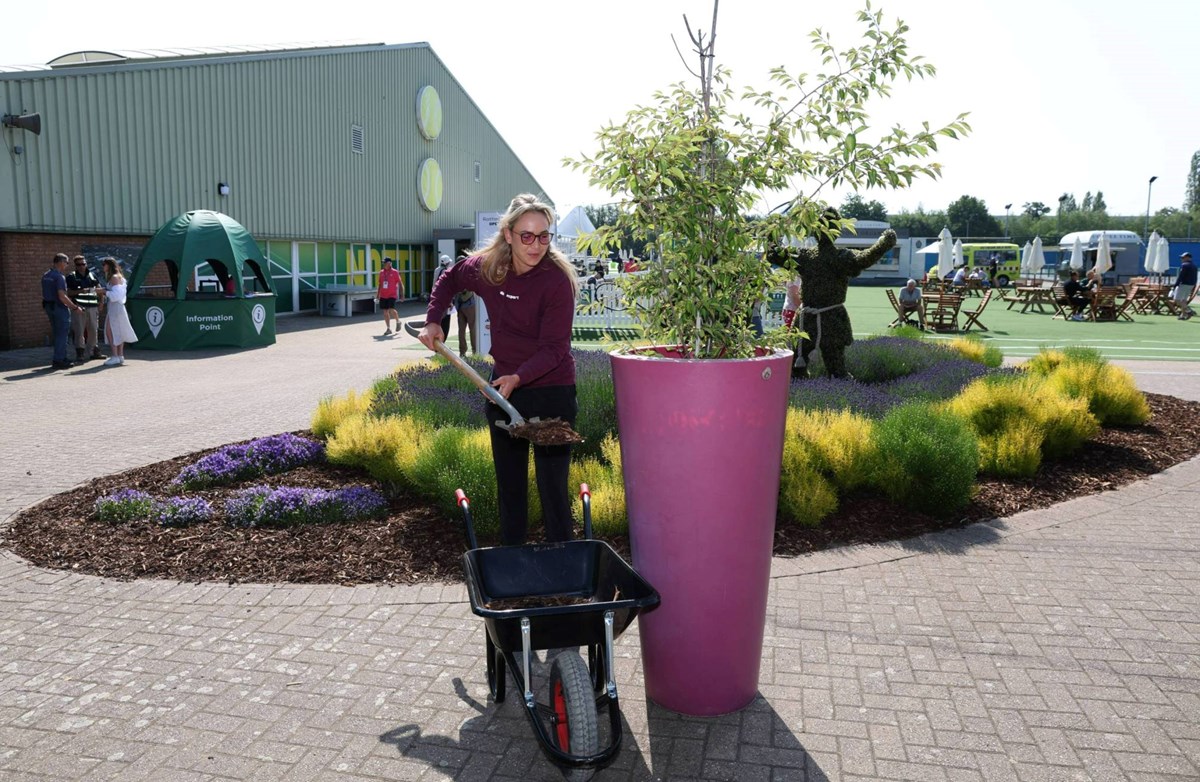 Bronwen Smith-Thomas, Co-Director of The Climate Coalition said: "We're running Great Big Green Week to celebrate the people and organisations across the UK who are already taking action for a safer, greener future. What is happening in local communities and our sporting clubs is so inspiring and shows the appetite for change. Now the Government has to step up, raise its ambition and deliver urgent action to protect us, people around the world and the next generation".
Through the LTA's Environmental Sustainability Plan, we are committed to securing a lasting future for tennis in Britain. We have made a number of changes this year to ensure our major events meet high standards reducing climate impacts, ensuring we utilise resources efficiently to reduce waste, and supporting the natural environment. We are leading the way for tennis in Britain, but everyone can play their part, however big or small.
Across our major events this summer….
200,000 single-use cups saved through reusable cup scheme
23,000 single-use plastic bottles removed by switching to boxed water
2,000 plastic bags removed from the stringing of player rackets
45 hybrid vehicles used as part of player transport fleet
30,000 litres of fossil-free HVO fuel used in our temporary power generators, meaning 90% reduced greenhouse gas emissions
Laura Robson, Tournament Director, said: "These initiatives are huge especially for tennis where you travel every week, and you're always on the road and on planes, so when there is a chance to do something good and try and offset some of that then obviously it makes sense for us to be involved.''
We believe that to deliver our vision of 'Tennis Opened Up' we have an important role to play in contributing to a healthier and a more sustainable society, and to grow tennis in Britain in a responsible way, protecting and supporting the environment and tackling climate impacts.
We want to support the wider tennis community to be more sustainable, in our role as national governing body for tennis in Britain. In doing so we hope to effectively support tennis in Britain in the face of rising energy costs, and changes to the environment.
We have also just partnered with Pledgeball - a charity that engages sports enthusiasts on environmental sustainability. Already established and active in football, Pledgeball encourages those involved in sport to take individual actions in their everyday lives that will have a positive climate impact.