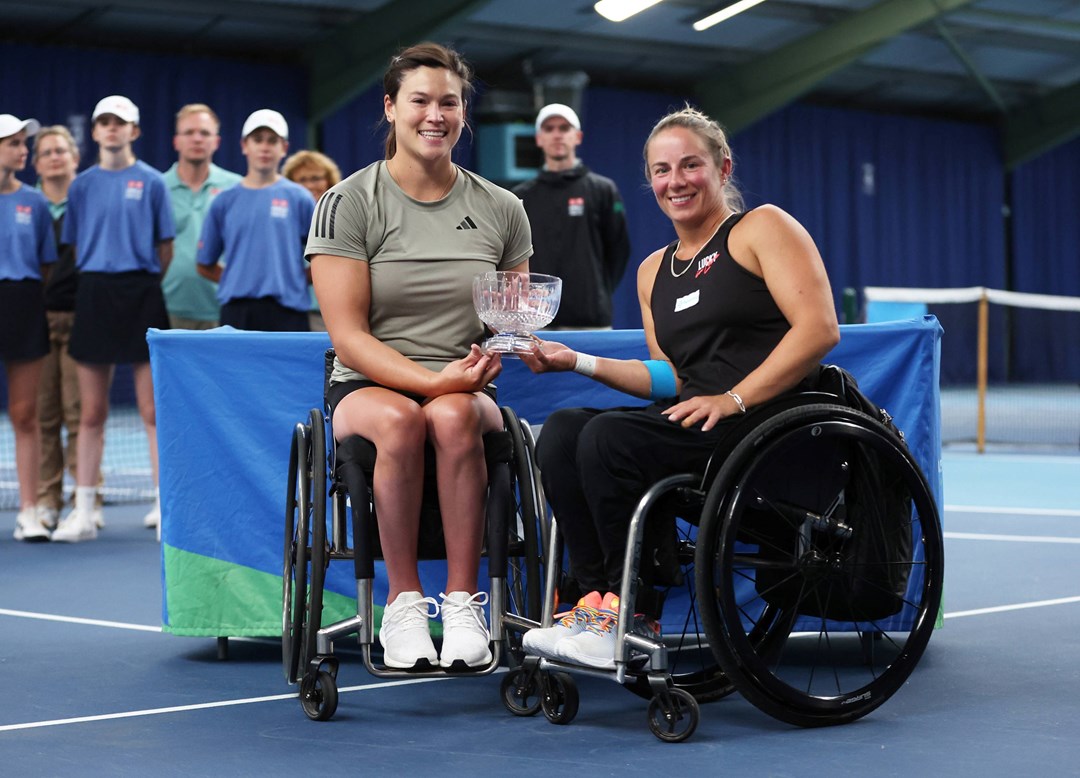 International
Lexus British Open 2023: Lucy Shuker & Dana Matthewson finish runners-up in Nottingham
• 3 MINUTE READ
Home favourite Lucy Shuker and America's Dana Matthewson finished runners-up in this year's women's wheelchair doubles final after losing 6-3, 6-3 to top seeds, and this year's Wimbledon champions, Diede de Groot and Jiske Griffioen.
Today's match up marks Shuker's fourth time finishing runner-up in a British Open women's doubles final since 2010.
"I felt there was some really good rallies," said Shuker upon reflection.
"It was a good level of tennis, I think. I felt like I could have cut out some of the errors, but it was nice to get some dropshots, some volleys, some angles so from both sides but they just executed that little bit more consistently than us. But you know, I thought we challenged them at times."
The transatlantic pair kept the pressure on throughout the match, producing mouthwatering tennis in the high-pressured moments.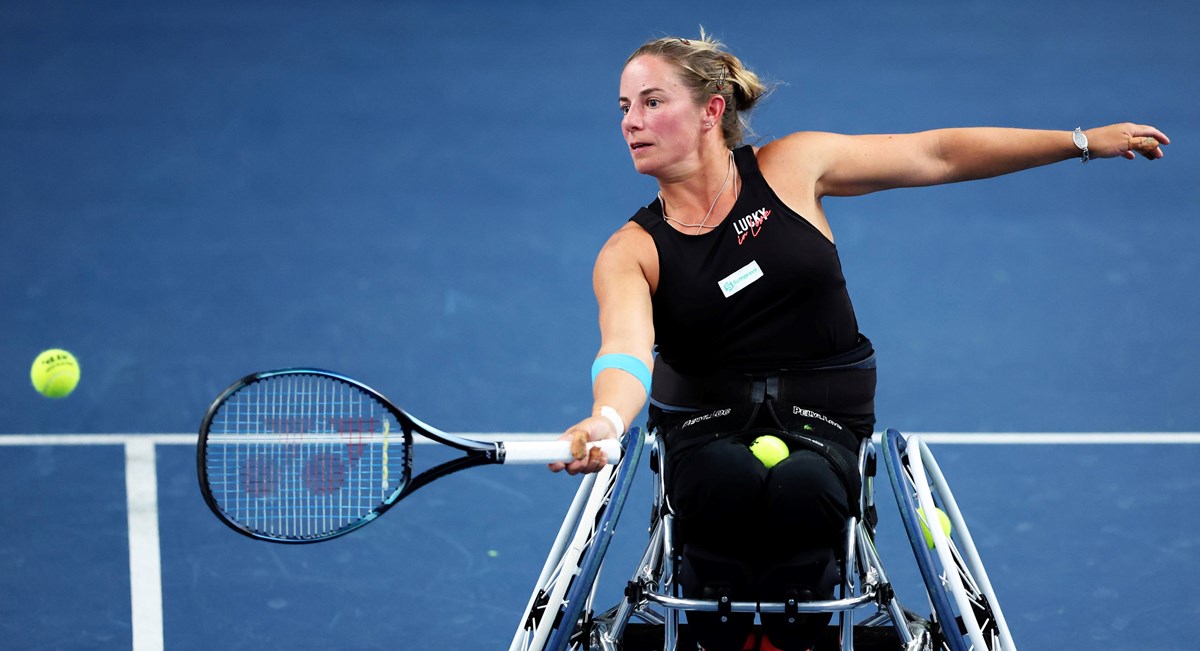 Despite closely trailing the top seeds in the opening set, the Dutch combination ultimately showed their credentials to claim the scoreboard advantage, buoying them on to blitz the second and claim their first British Open since joining forces.
Shuker and Matthewson are no stranger to the winner's podium, however, having won their eighth doubles title together just last weekend at the Belgian Open.
Yet, their hopes to earn their first Super Series title, and their ninth overall, were ultimately thwarted by the Dutch combination who continue to ride the crest of the wave following their victory at SW19.