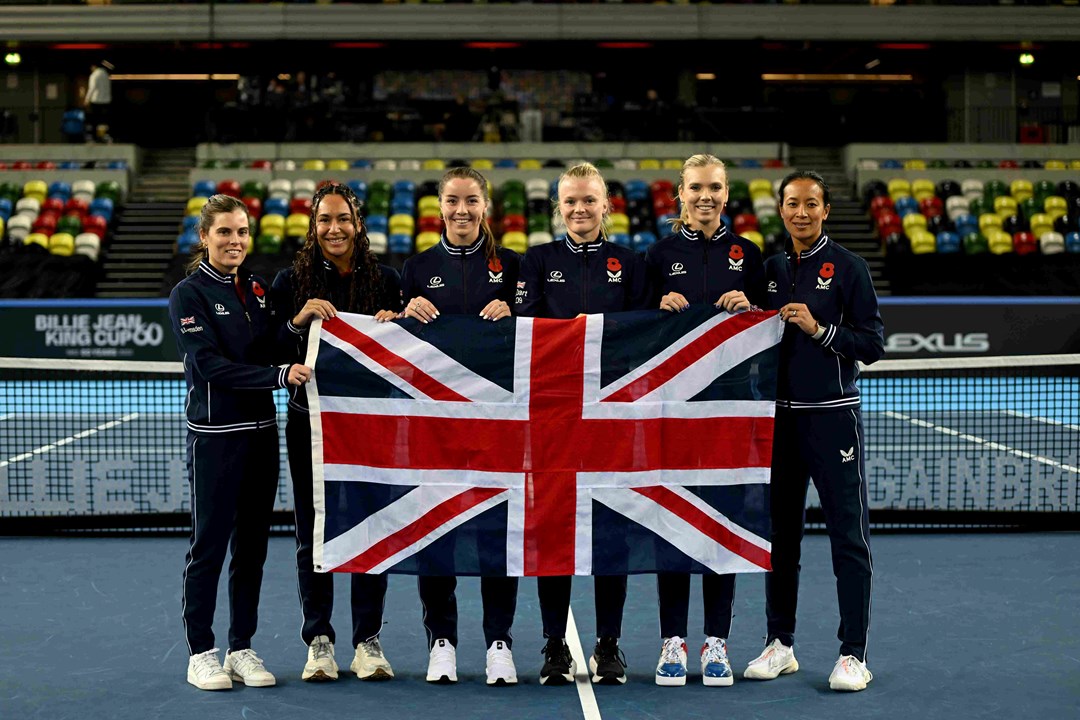 GB Teams
Billie Jean King Cup Play-Offs 2023: "You can't underestimate anyone" - Great Britain prepare to fight for a spot in 2024 Qualifiers
• 4 MINUTE READ
The countdown is on – with just hours to go until the Lexus Great Britain Billie Jean King Cup team steps onto the court to face Sweden in their Play-Off tie at the Copper Box Arena, the team are raring to go with their eyes set on a place in the 2024 Billie Jean King Cup Qualifiers.
Billie Jean King Cup Captain, Anne Keothavong has selected what she believes is her best team to get the Brits over the line and secure their spot in next year's Qualifiers.
British No.1 Katie Boulter and British No.2 Jodie Burrage have been selected for the singles rubbers against Rinaldo Persson and Hennemann, while Harriet Dart and Heather Watson have been chosen to do battle against Zaar and Bergkvist Larsson in Sunday's doubles match. They are also joined by British doubles No.1 Maia Lumsden, who will be ready to make her Billie Jean King Cup debut, should she be called upon this weekend.
Despite Sweden being without their two highest-ranked players this weekend, Rebecca Petersson (world No.101) and Mirjam Bjorklund (world No.163), the Brits remain focused on the challenge ahead and understand the importance of not underestimating the Swedish team – who are ranked 14 places below them.
"I think we've seen in this competition anything is possible," said Great Britain captain, Anne Keothavong. "(Kajsa) Rinaldo Persson has played a lot in the UK in recent weeks so we're aware of how she plays, while we've seen a lot of (Caijsa) Hennemann and the other players on their team in practice this week.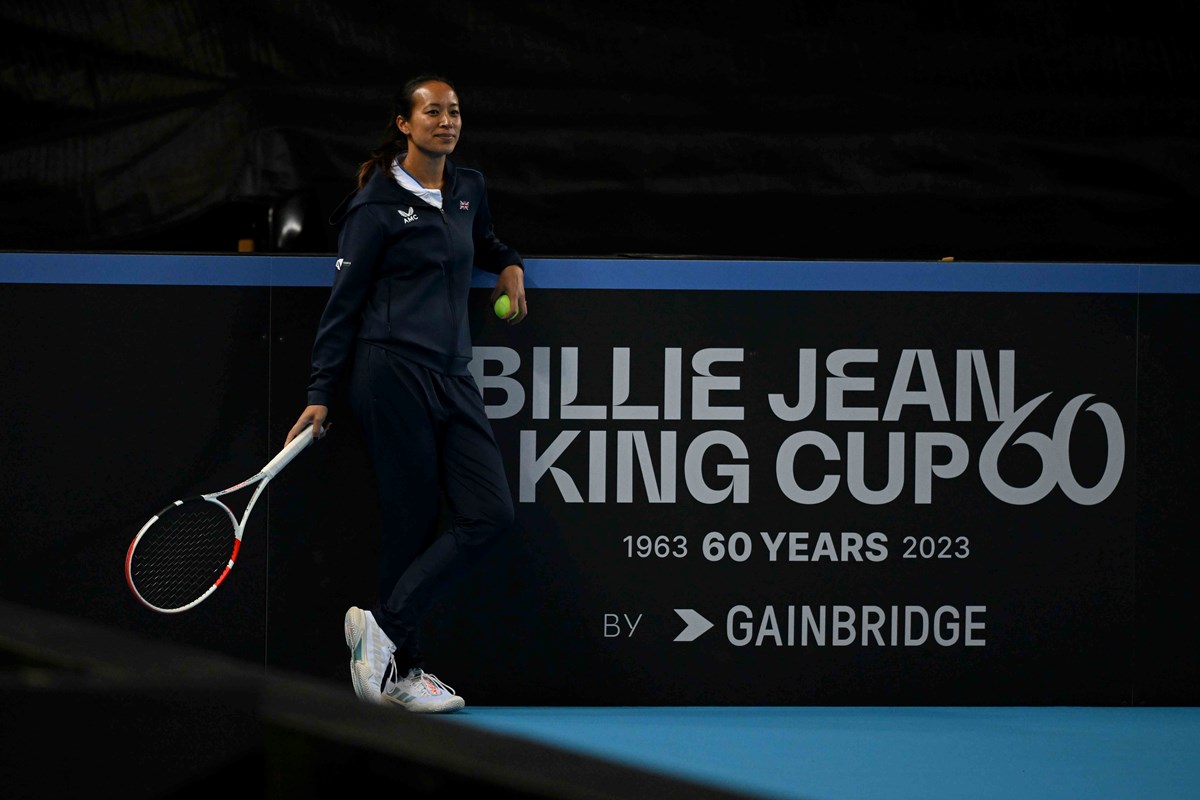 "Going into tomorrow's matches, it's evident that for our players and as a team, they need to go out and impose themselves because you can't underestimate anyone. I heard it's a sell-out crowd, so the atmosphere will be terrific and that works in our favour.
The British team will be spearheaded by British No.1 and world No.58, Boulter who has had a breakthrough year on the tour. The reigning Rothesay Open Nottingham champion will be contesting her 11th tie for the Brits tomorrow and is ready to leave it all out there this weekend, as she returns to the court where she ended Great Britain's 26-year wait for promotion to the top flight of the tournament back in 2019.
"I take this event very seriously and it's one I always love playing," Boulter said. "I don't doubt I'm going to want to go out there and get two wins or one win on the board – anything I can for this country. Regardless, I've had a great year no matter what happens tomorrow, but I can assure you I'm going to be doing my very best to get some wins on the board.
"I've spoken a lot about that tie (against Kazakhstan in 2019) and I learned a lot from it.
"It's something that has stuck in my memory for many years, both the positives and negatives of the tie. I've learnt a lot from the situation I was in but I wouldn't change it for anything. It's a full-circle moment for me and I'm glad to be back here I don't think I'd be in the position I'm in now if it wasn't for that tie, so I'm glad to be back here with a great team behind me.
From one player experienced in this competition to a Billie Jean King Cup debutant – Burrage will play her first match for GB off the back of a career-best season. Tomorrow's rubber against Hennemann will mark a significant milestone in the 24-year-old's professional career, as she's set to gain her LTA Colour Holder status once she steps onto the court.
"I've absolutely loved this week, we've had such a good time together" Burrage beamed. "The vibe has been great, and we've been playing some great stuff out there. I'm really happy that Anne has trusted me to play tomorrow, and I'll go out there and do my absolute best to come away with the win.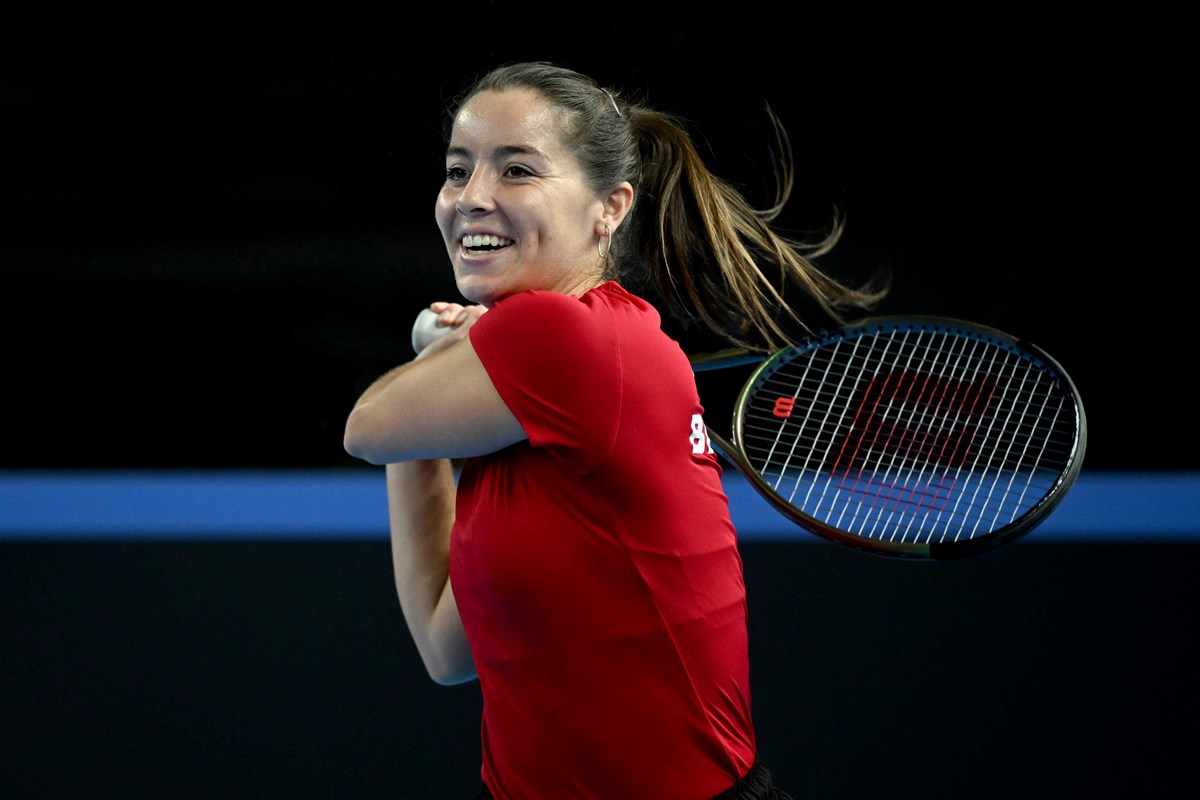 "It'll be a really proud moment for me when I walk out on court tomorrow. Playing at home in this arena – the girls have told me that it's one of the best places they've played at hands down, so I can't wait to experience it tomorrow."
Following their defeat to France in the qualifying stages back in April, Keothavong and the team are spurred on to return to the Finals, with a win this weekend proving a vital stepping stone to doing so.
"When others look at this Great Britain team, they see a team that works well together, that plays with a lot of pride and passion in this competition, and they value it" Keothavong added.
"All of us collectively are motivated to get back to the World Group and we know what we're capable of as a team. We've still got work to do this weekend and we've got to do our best to get the job done as efficiently as possible.
You can watch all of Great Britain's matches against Sweden live on the BBC iPlayer and BBC Sport website from 14:00 on Saturday and 12:00 on Sunday.