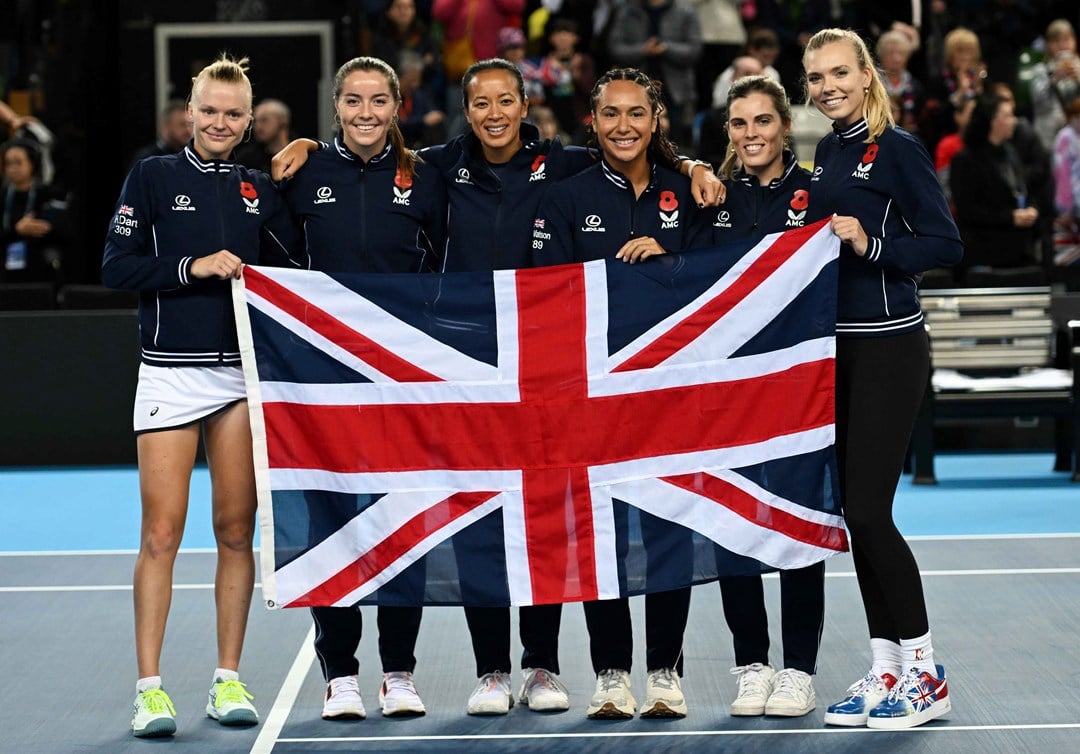 GB Teams
Billie Jean King Cup 2023: Great Britain advance to 2024 Qualifiers with 3-1 victory over Sweden
• 3 MINUTE READ
Great Britain have booked their ticket to the 2024 Billie Jean King Cup Qualifiers after securing a 3-1 victory in their Play-Off tie against Sweden.
Today's result marks another memorable weekend for the Lexus Great Britain Billie Jean King Cup team at the Copper Box Arena in Queen Elizabeth Olympic Park, after their victory in 2019 saw them gain promotion to the world tier.
Watch Highlights:
Speaking in her on-court interview, Lexus GB Billie Jean King Cup Captain, Anne Keothavong, showed her gratitude to the home crowd for helping get her side across the line, "Katie (Boulter) and Harriet (Dart) thrived off the energy in this arena – the home support really carries this team and we absolutely love it.
"When I sit or stand on this court, honestly it fills me with so much joy that so many people have given their time and effort to come out and support British women's tennis.
"Having been in this game for so long I just think women's tennis in this country has come so far and this team carries themselves so well. They're great role models. I hope all the young kids here today have felt inspired and want to be a part of this team."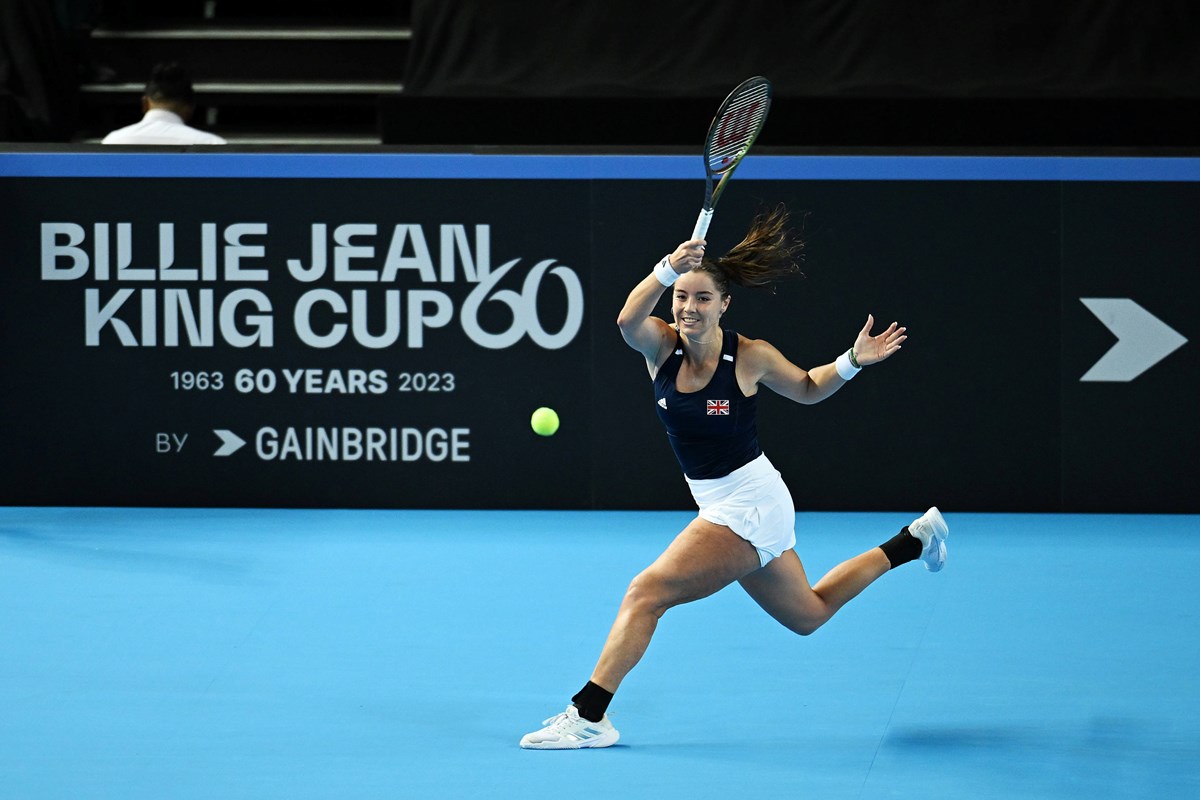 The weekend kicked off with Jodie Burrage making her debut for the Brits against Sweden's highest-ranked player, Kajsa Rinaldo Persson.
A tough first match for the British No.2 ended in defeat as the Swede came back from 4-0 down in the opening set to clinch a 6-4, 6-1 win and put the visitors ahead in the tie.
Then, it was over to British No.1 Katie Boulter who looked to make a statement on her return to the Copper Box Arena. Boulter's last trip out to the venue in 2019 saw her end Great Britain's 26-year wait for promotion to the highest level of the tournament, and she looked to re-create the same magic again this year.
In a tantalising showdown against Caijsa Hennemann, Boulter dominated through her groundstrokes and serve, showcasing some of her best tennis to prevail 6-2, 6-1 – marking her 10th win for Great Britain.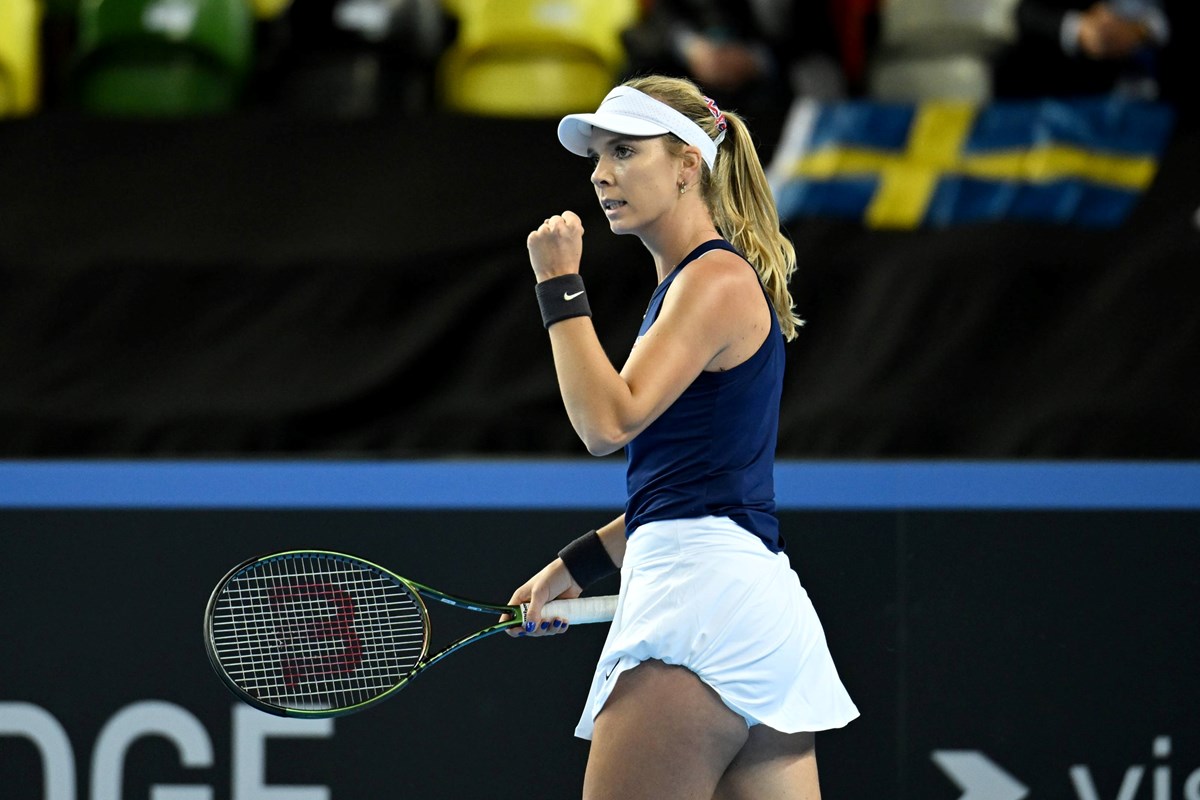 It was all to play for going into day two of the Play-Offs, but a packed-out home crowd played their part in firing up the home nation.
Boulter got the action underway with a tough match-up against Rinaldo Persson, who was eager to pick up where she left off the day before.
After cruising through the opener, the 27-year-old had to dig deep in the second set, but eventually came out on top in the tie-break to defeat the world No.378, 6-1, 7-6(5).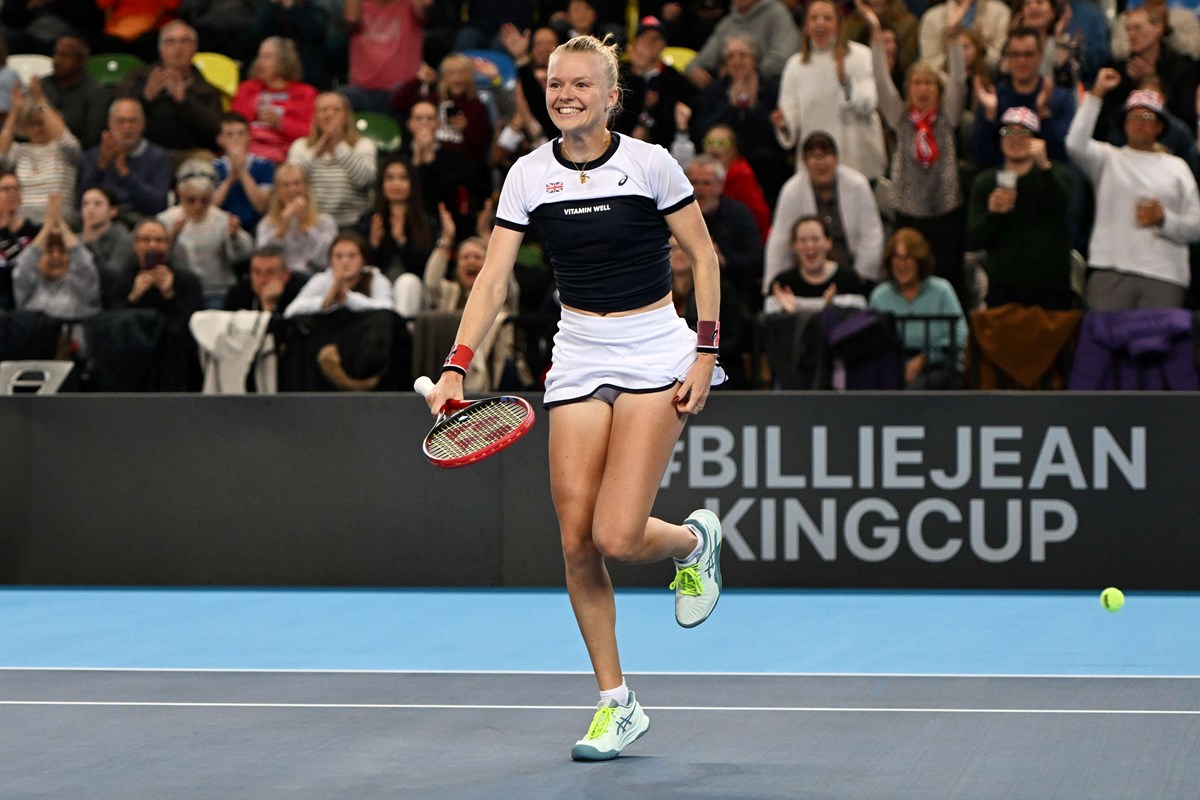 With a spot in the 2024 Qualifiers within touching distance, it was down to Harriet Dart to step up to the challenge against Hennemann in the reverse singles match. Utilising all her experience from her previous seven Billie Jean King Cup ties, Dart produced a near-flawless performance against the world No.532 to put the tie beyond doubt and carry her nation to qualification after grasping a 7-5, 6-2 victory.
Great Britain will now go on to compete at the 2024 Billie Jean King Cup Qualifiers in April. The draw to determine their opponent will happen within the next few weeks.
Should Great Britain win their qualifying match, they will then go on to compete at the Billie Jean King Cup Finals, where they will look to lift the title for the very first time.