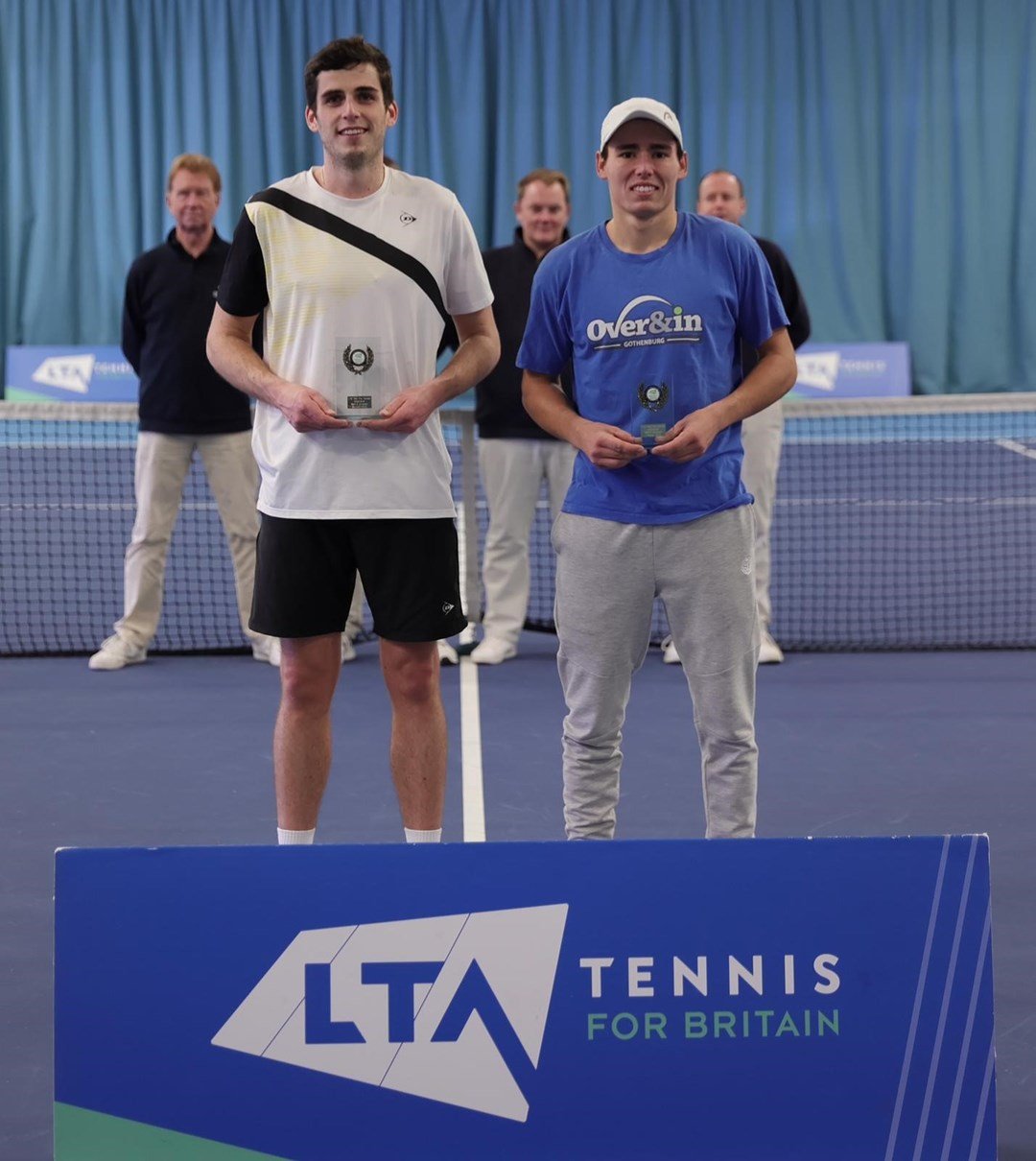 Alistair Gray
All British champions at the M25 Sheffield event
• 3 MINUTE READ
The second event of our 2023 Performance Competition Calendar at Graves Tennis and Leisure Centre concluded over the weekend with four Brits in finals action at the M25 ITF World Tennis Tour event.
Our tournaments, such as M25 Sheffield, are about providing British players with the chance to develop on home soil through more meaningful playing opportunities, giving all players the widest possible number of competitive matches on the ITF World Tennis Tour.
The men's singles draw saw an all-British final between Charles Broom and qualifier Daniel Little. In the semi-finals Broom defeated top seed Alastair Gray in an impressive three setter that ended 7(6)-6, 6-7(6), 6-2. However, in Saturday's final, Broom couldn't keep the momentum, and world No. 823 Little defeated the sixth seed 6-3, 6-4, marking his first ITF World Tour singles title.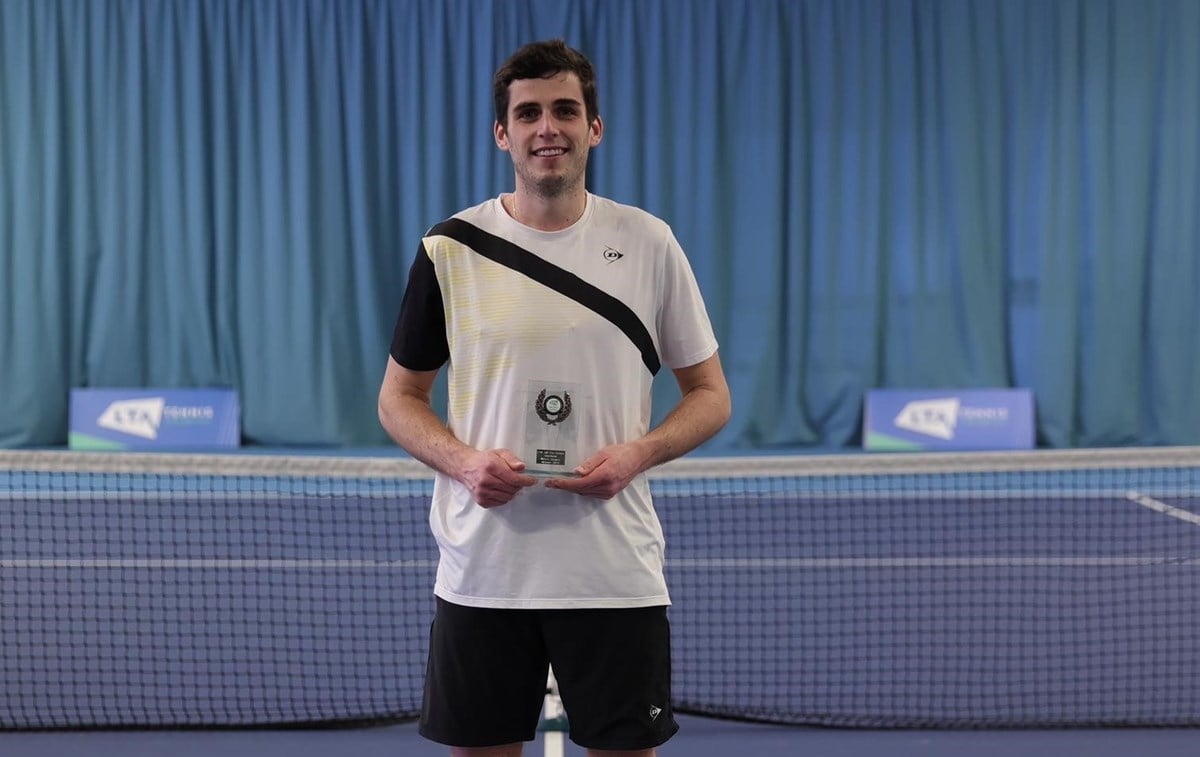 Champion, Little said: "It's been a crazy week for me, coming from qualies I've been here all week and been feeling pretty good. I've played a lot of matches and I was able to keep it rolling. I can't believe it, the last couple of days the way I've been playing and getting through some tight matches. It's my first ITF final, and first win, I couldn't be happier."
25-year-old Little won seven singles matches in Sheffield and beat Broom for the first time in four career meetings. On the ITF circuit, Little's best run was to the quarter-finals of four ITF M25 tournaments, one being at the 2022 M25 Bath where he lost out to Broom in straight sets.
British pairing Scott Duncan and Marcus Willis featured in the men's doubles final taking on Corentin Denolly and Simon Freund. The fourth seeds emerged victorious over the French, Swedish team in a convincing 6-3 6-4 win. This is the pair's fourth ITF title, along with M25 Madrid, M25 Sarreguemines and M15 victory in Villers-les-Nancy.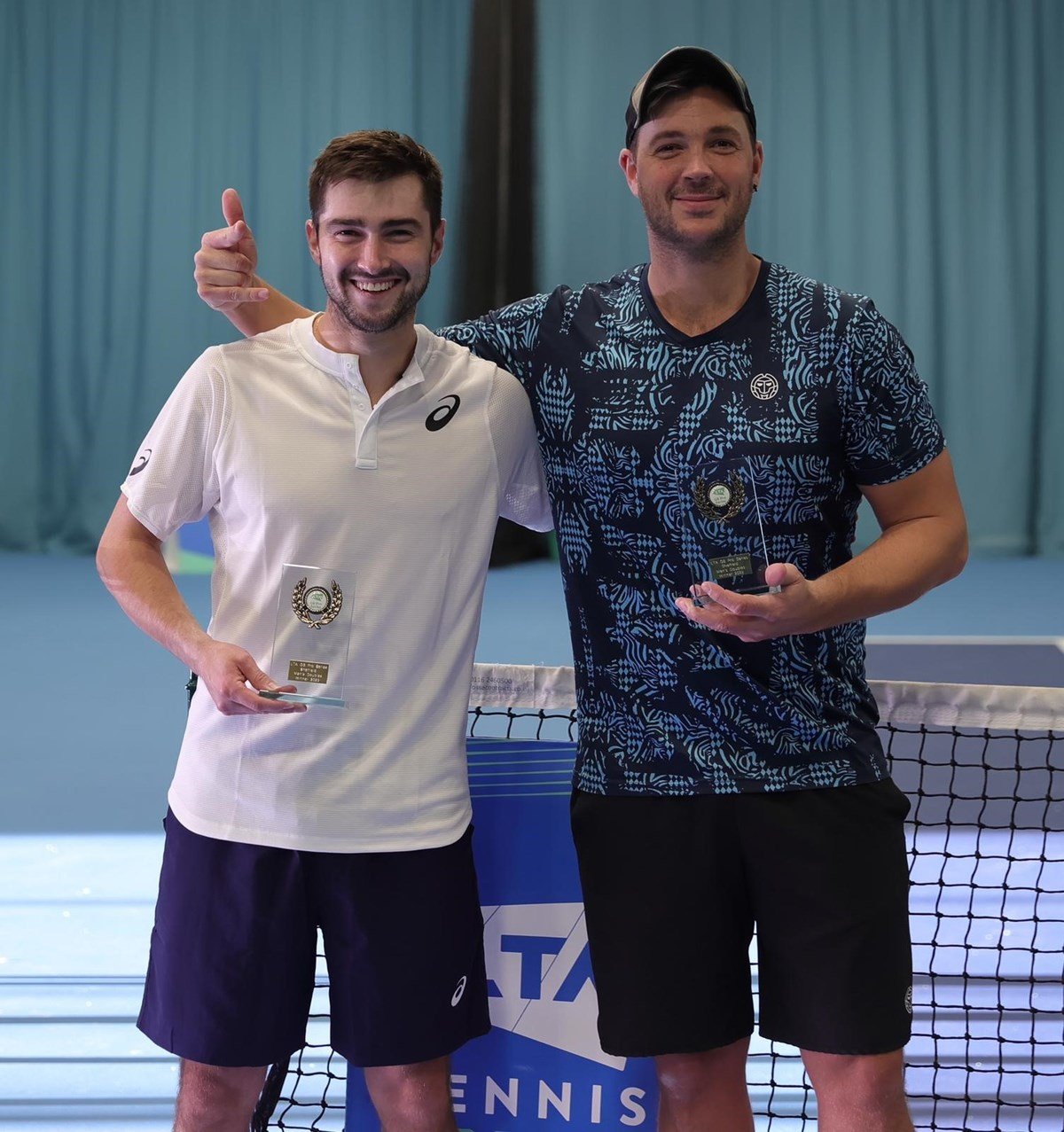 "It's been a great week, a very positive experience, the tournament has been organised very well. It's our fourth title together from six tournaments, and our first one in Great Britain. We are playing great together, got a lot to improve on, but it's exciting. Hopefully we can get up to some ATP Challengers soon and see where our game goes," said Willis. "It's a lovely centre and improved a lot. The courts are phenomenal," Duncan added.
LTA Tournament Director Juan Escobar reflected on a successful event: "It's been an amazing week in Sheffield, and great to see so many Brits compete at such a high level across the singles and doubles draw. I would like to thank the Tournament team and the Officials who all worked extremely hard to deliver an excellent event.