Tennis Wales
Wales win Junior Four Nations Title in Glasgow
• 2 MINUTE READ
Wales were crowned Junior Four Nations champions for a third year in four at the Championships at Scotstoun Tennis Centre.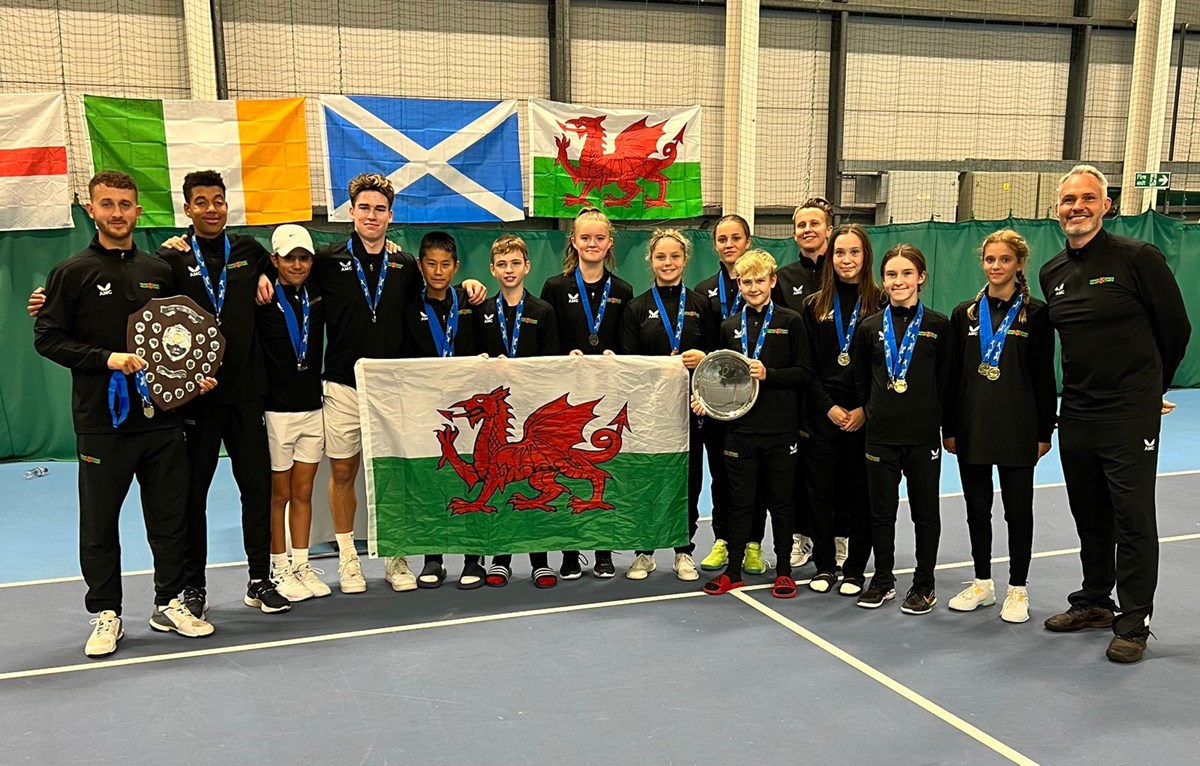 The annual event brings together the top under-12, under-14 and under-18 boys and girls from across England, Scotland, Wales and Ireland with singles and doubles action over three days of tennis.
The Welsh under-12 team finished top of their group, winning an impressive 17 out of 18 matches. That success, combined with second-place positions for the under-14 and under-18 teams saw Wales secure the overall title on the final day.
Luke Simeone captained and led the under-12 Welsh team with Rundong Huang, Awen Gwilym-Davies, Isabella Lieve-Morgan, and Niall Pickerd-Barua all competing.
Becca Strelzyn headed up the under-14 team, which was made up of Freya Walters, Jemima Dean, Archie Gray, and Oliver Page.
The under-18 team was Jemimah Choi, Abby Kelliher, Viktor Frydrych and Conor Flynn. Their captain was Phil Thomas.
Under-12s captain Luke said: "It was an amazing event for the players and coaches. The under-12s team losing just one rubber was credit to the players and the way they battled on court. They produced some really high-level tennis.
"It's a brilliant achievement for the Welsh team to win three out of four years. Hopefully we can have the same success next year."
Captain of the under-14s team Becca said: "The Four Nations Championship is a very special event. The level of competition was as high as ever this year and it was an extraordinary team performance to win the overall title for 2022. I'm incredibly proud of our team of players and captains."
Phil, captain of the under-18s, praised the resilience of his team, and the whole squad, along with the standard of play they produced. He said: "It was a truly spirited Welsh team that showed real grit, and a high-level of play, across the weekend."
Chris Lewis, Head of Performance at Tennis Wales said: "A huge congratulations to each-and-every team member and their captains. This is an amazing achievement. This result underlines the strength-and-depth of junior tennis in Wales and confirms what we already know, that Welsh tennis has a very bright future."