Tennis Wales
William and Shaw capture Tier 1 British Tour titles in Wales
• 3 MINUTE READ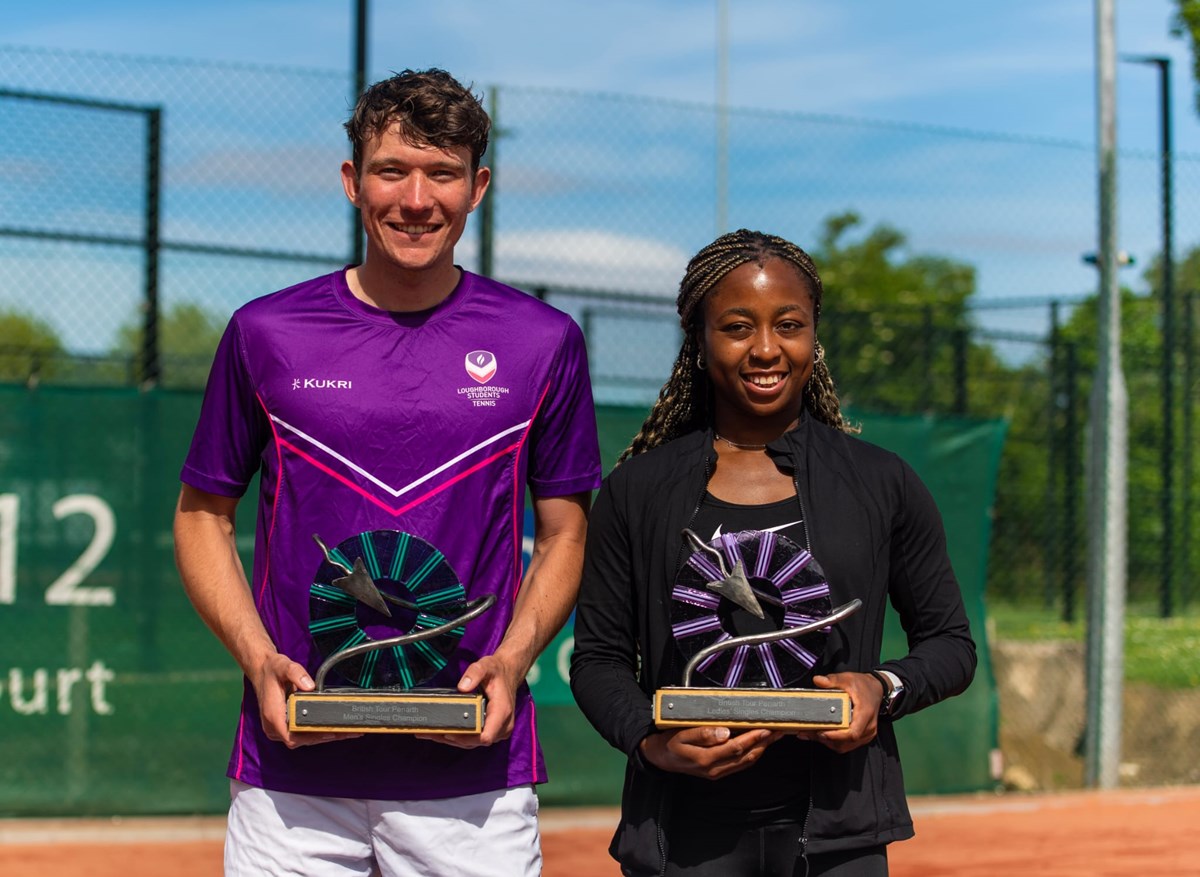 Image: Adele Will Photography.
Middlesex's Tiffany William took the Womens' title at the LTA British Tour, Penarth, sponsored by Chiltern - while Buckinghamshire's Michael Shaw was crowned Mens' champion.
William beat Tamara Malazonia of Warwickshire 6-1, 6-4 in the final, while Shaw came out on top against William McLennaghan from Middlesex, winning 6-4, 7-5.
The finals capped a fantastic week, that was blessed by sunshine, at the Windsor Penarth Lawn Tennis Club.
Referee for the finals Peter Grimsdale commended the standard of play, while Shaw said: 'There's no other British Tour like this one. It's the best.'
His comments reflected the friendly feel of the event with players who'd been knocked out staying to watch the culmination of the week, and helping the finalists to warm up.
The week also saw high-profile guests in attendance, including Annabel Croft, who was at the club to open Wales' first Padel court. LTA Tournament Director Richard Joyner, meanwhile, was at the event for two days.
Chris Lewis, Head of Performance at Tennis Wales, speaking about the tournament, said 'It is a great motivation and incentive for up-and-coming Welsh stars of the future.'
South Wales' Hugo Cochlin reached the quarter-finals of the mens' competition, while Hari Lloyd-Evans made the last 16.
The British Tour calendar in Wales has expanded this year, with Tennis Wales investing in new events to support up-and-coming players. In total 20 Welsh players competed in Penarth and the next British Tour event in Wales will take place in Newport, beginning on 29 June.