3 MINUTE READ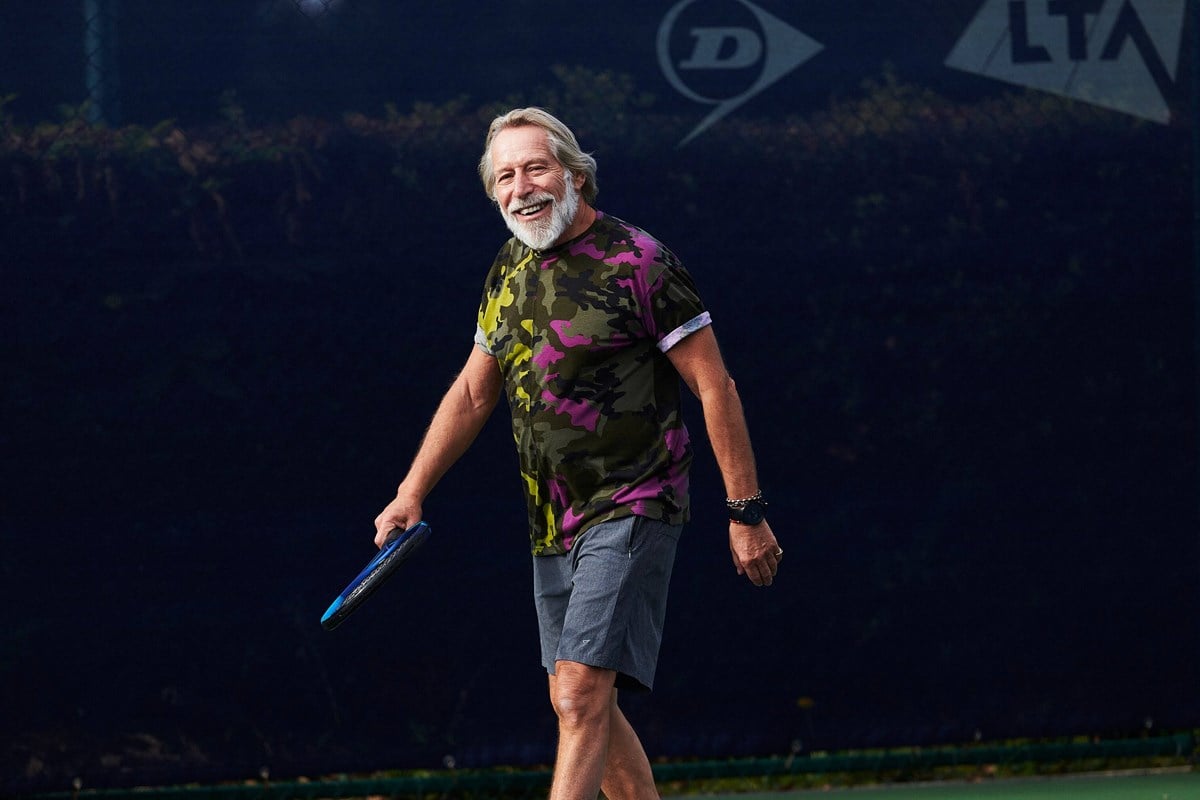 If you're over the age of 35 and want to play competitive tennis in Wales – we've got you covered.
With a number of events run by Seniors Tennis GB, it doesn't matter if you are a seasoned regular or new to competing, there's something for everyone!
To play in any competition you will need an ITF World Tennis Number – find out more here.
Check out some of our Seniors competitions and see how you can get involved.
Tennis Wales competitions calender
If you're just getting started or want to get back into competing after a long stretch away from the game, then Local Tennis Leagues could be just for you.
Taking place in park courts all over Wales, Local Tennis Leagues give you the change to compete against other players of a similar standard. It's friendly, fun, competitive tennis right on your doorstep.
Not only that but you organise matches between you and your opponent so you can play around your schedule.
Are you a tennis player in Wales over the age of 35? Then you could represent North or South Wales in one of the biggest team competitions of the year – the County Cup.
Played over one weekend in the summer, the County Cup has Seniors men's and women's competitions for over 35s, 40s, 45s, 50s, 55s, 60s, 65s and 70s.
Updates on the performance of the 2022 county teams will be posted here.
If you would be interested in representing Wales in your age group, please email Mark Lewis on mark.lewis@tenniswales.org.uk.
Every year players from across Wales come together to play for the title of Welsh champion.
One of the highlights in our tennis calendar, the National Championships are open to everyone – from newbies to experienced pros.
This is an international event with players representing their respective countries, featuring England, Ireland, Scotland and Wales.
Team Selection 2022
We are delighted to announce that 2022 will see not one, but two Senior Home Nation events across the UK over the May Bank Holiday Weekend.
Due to being unable to hold the event last year, this year will see Wrexham hosting the 35, 45 and 50 events and Bolton hosting the 55, 60 and 65 age groups.
Over the past couple of months, the process of gaining player availability and selecting teams in each age group has been conducted and finalised with teams selected and players notified.
The selection of teams was of course such a difficult process, due to the number and standard of players that were available, however we can now announce that the following individuals have been selected to represent their age group:
Ladies 35 Team: Claire Powell (Captain) / Kirsty Leeke / Lucy Scott / Ellie Lewis
Men's 35 Team: Chris Lewis (C) / Simon Morris / Craig Evans / Chris Evans
Ladies 45 Team: Linda Jones (C) / Jo Price / Janine David
Men's 45 Team: Leighton Davies (C) / Matt Smith / Tom James / Ben Glass
Ladies 50 Teams: Julie Sinkins (C) / Carys Howard Rees / Jenny Rote / Laura Davies
Men's 50 Team: Dai Reed (C) / Kevin Hong / Jon Bunn / Ray McNeill
Ladies 55 team: Robyn Dow (C) / Kate Johnston / Alison Wood / Kath Mutter
Men's 55 Team: Simon Richards (C)/ Geoff Muxworthy / Steve Richards / Jason Richards
Ladies 60 Team: Jane Allen (C) / Elinore Lightbody / Sue Mitchell / Rhian Griffiths
Men's 60 team: Mike Harpin (C) / Gary Payton / Tim Hartland / Graham Clark / Mike Burnett
Ladies 65 Team: Ann Brown (C) / Val Alder / Jenny Burrows / Freda Emery
Mens 65 Team: Chris Hill (C) / Nick Lee / Robert Rue / Myles Collett
Congratulations to them all! We wish the teams good luck and hope they bring some silverware back to Wales!