LTA Youth Schools - Staveley Junior School
3 MINUTE READ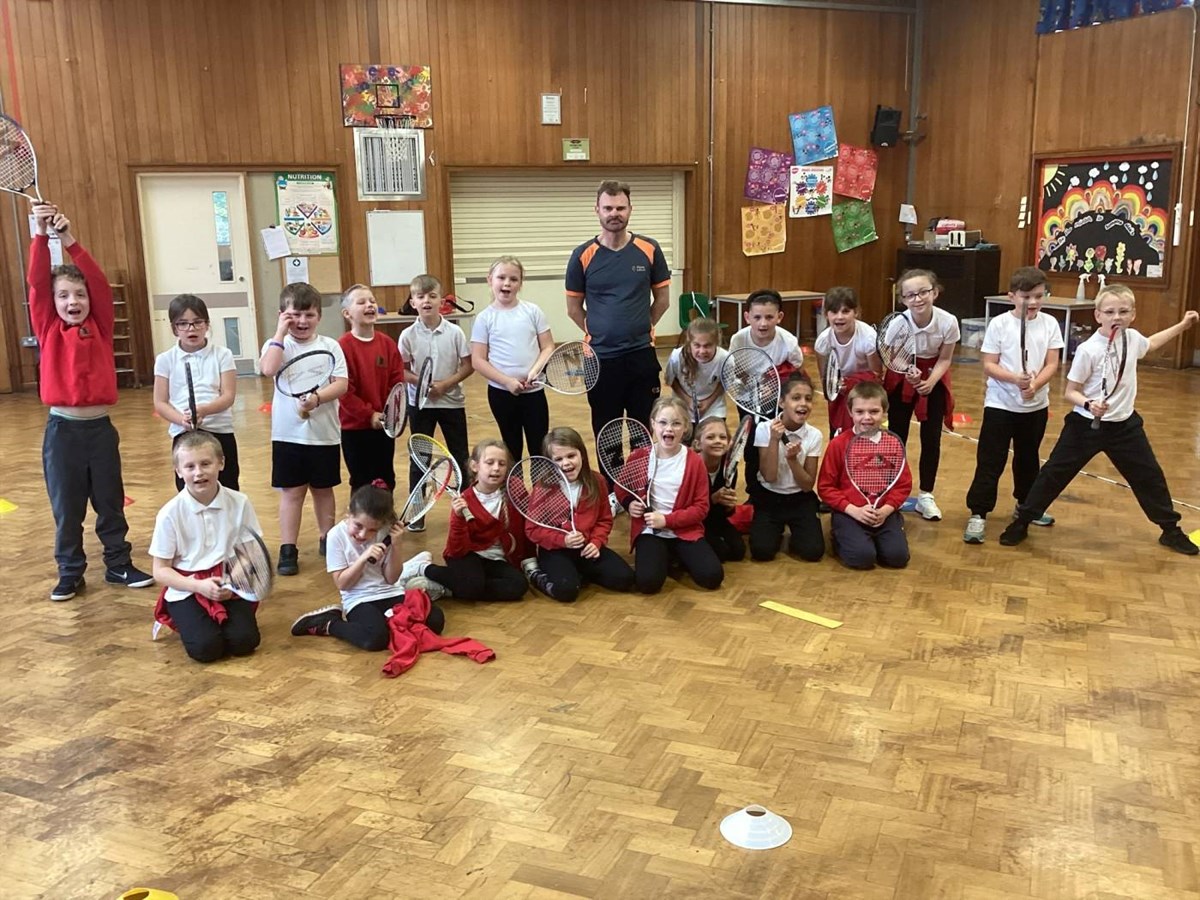 For many people, their first experience of playing tennis or any sport, comes at school.
Those PE lessons when we're young are often the catalyst for what can become a lifelong passion, but having the opportunity to play is essential.
Having the right equipment and access to expert coaching are important, but unfortunately, it's not always readily available for every school. That's why the LTA Tennis Foundation is helping more schools than ever introduce young kids to tennis through the LTA Youth Schools programme.
One such school is Staveley Junior School in Chesterfield, who have taken full advantage of the free vouchers that the Foundation has made available to schools across Great Britain.
"We found out about the LTA Youth Schools programme through our school-sport partnership. SHAPE Learning Partnership," said Darren Lynch, Teacher & PE Co-ordinator at Staveley Junior School.
"A colleague and I completed the LTA training online about two years ago and from that we received an activity booklet and a voucher.
"Paul from Graves Tennis Centre contacted the school in September to ask if we wanted to redeem the voucher with some coaching sessions, and we found a suitable set of dates and just went from there. Paul was great to work with and we had the kids playing in no time."
These vouchers are offered to every school that signs up to the LTA Youth Schools programme, which is all made possible by funding from the LTA Tennis Foundation.
The vouchers can either be used to buy new tennis equipment so kids can play all year around, or, as with Staveley's case, to bring in an LTA Accredited coach from the local area to come in and work with the teachers to further increase their knowledge and confidence.
For many schools, these vouchers are essential in being able to run tennis sessions, which otherwise wouldn't be possible.
"The voucher was a big factor in us signing up to the programme," Darren said. "Whilst we do pay for extra sport sessions sometimes, budgets in schools are tight. I didn't even need to think about justifying the spending to the Headteacher.
"Paul worked with three of our Year 3/4 classes for about six sessions from September to October, coming in once a week. He did 45-minute sessions in the hall for each session, going through all the basics of footwork, grip and racket control before moving onto forehand, backhand and some simple gameplay. He was very well prepared with all the equipment and his sessions were really fun and engaging.
"The children really enjoyed them and gained some very good basic technique for tennis and generally for racket and ball games. It was clear to me that he was teaching some very good fundamental skills."
As well as providing vouchers, the LTA Youth Schools programme also offers a host of digital cross curricular resources to support teachers.
The best-case scenario is that as more kids start to play and enjoy tennis at their school, they will look to continue playing at park or club venues in their local community. However, the main objective behind the Foundations funding is to improve kids' lives through opportunities to keep active and have fun playing sport with their friends.
"I believe giving children an opportunity to try out and experience many different activities and sports is very important," Darren explains. "It builds up their skills and their interests. To have some really high-quality coaching also gives them a window into the level of technique required in PE and sport. Many primary PE lessons are not delivered by PE specialists, so it is vital for children (and staff) to have this input.
"We're bringing our Year 3's and Year 6's to tennis festivals in the summer term and they hopefully they will remember many of the lessons they've learnt from these sessions and can put them into practice."
Find out more about LTA Tennis Foundation pojects
Get involved in the LTA Youth Schools programme
Improving lives through tennis
Together, we can help ensure people of all backgrounds have the opportunity to play and enjoy tennis. Every donation makes a difference - no matter how big or small. Thank you for all your support.
LTA Tennis Foundation registered charity number: 1148421