3 MINUTE READ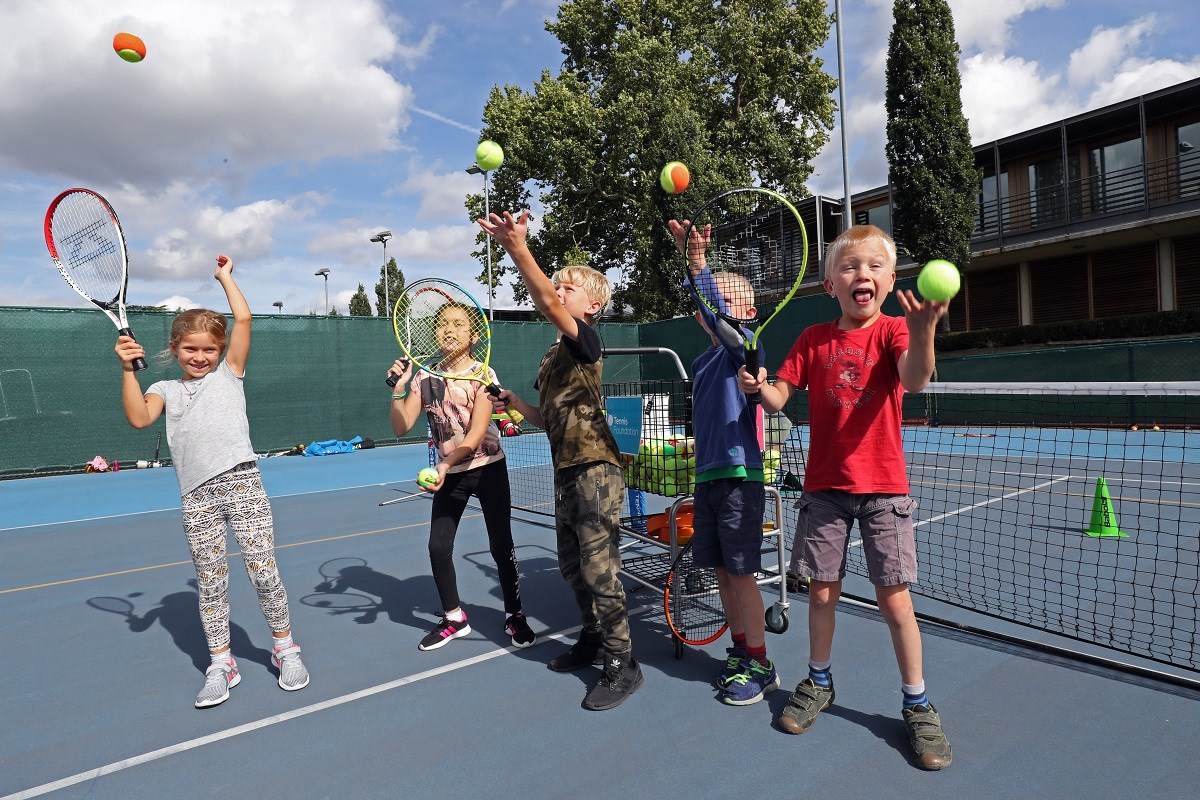 The LTA Tennis Foundation is set to support three legacy Deaf Tennis Festivals across the UK for the next three to four years with a view to raise the profile of deaf tennis.
30 years ago, Yarm Tennis Club President John Schofield established a festival for deaf and hearing-impaired players in the North East, igniting a legacy that continues to blaze on to this day.
After more than 30 years of success, two further festivals were introduced: the Deaf Tennis Festival located at the National Tennis Centre and, most recently, the Deaf Awareness Tennis Festival officially launched at the Woodlands School, Coventry on 3 May 2023.
Co-organised by the LTA and the Deputy Head of Earlsdon Primary School, Rebecca Bollands, the Deaf Awareness Tennis Festival proved to be a complete success with over 100 hearing and deaf and hard of hearing children attending from over 10 different schools.
With the Head Coach of Solihull Tennis Club Collen Mhlanga and his team of coaches at the wheel, the 100 plus students in attendance were able to talk with their rackets as they served their way to making some new friendships.
Find out more about deaf tennis
"I was delighted with the day," enthused Rebecca. "I was especially pleased that many mainstream schools brought one or two deaf pupils as it gave these children the opportunity to mix with other deaf children.
"I was also really pleased that many deaf children brought a hearing friend as this definitely helped to raise awareness about being deaf."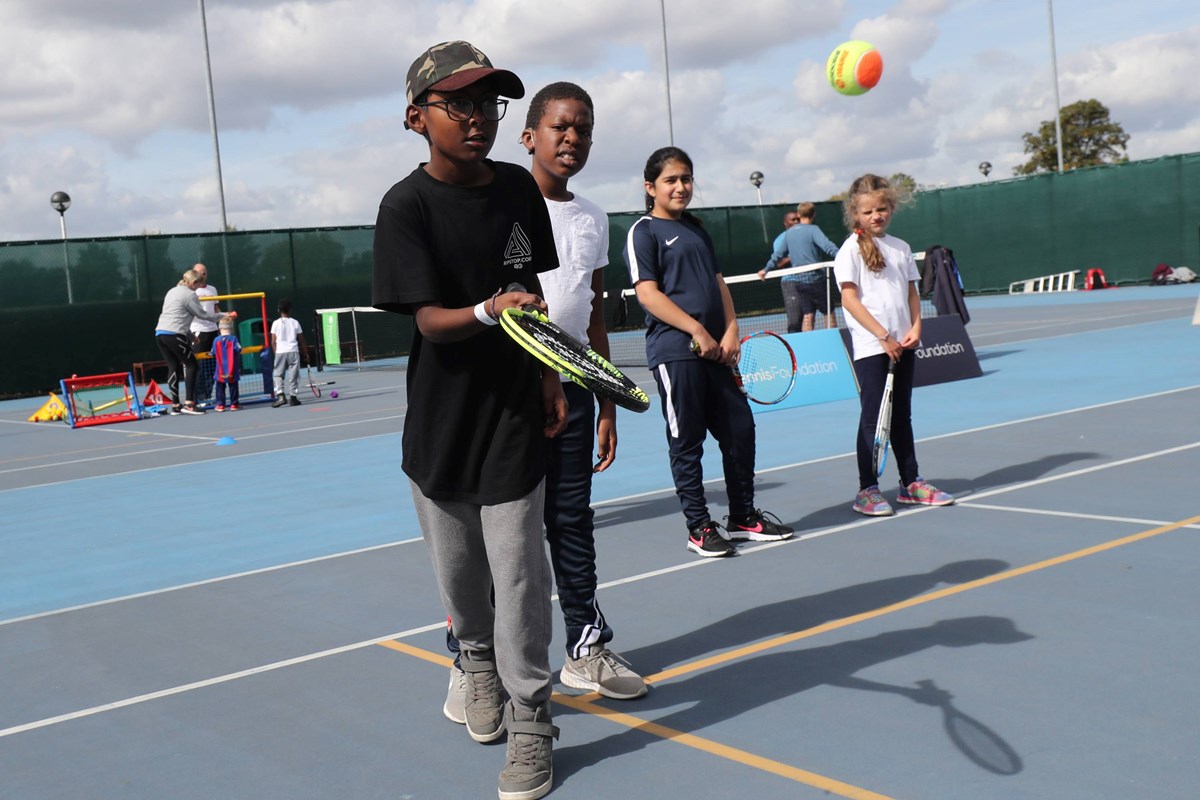 An enlightening experience for all involved, the coaches also acquired many takeaways from the experience. "An additional benefit of the day was that we arranged a training session before the event to help tennis coaches support deaf pupils," Rebecca added. "Hopefully this will give them confidence when working with deaf people in the future."
Tennis wasn't the only thing on the agenda, however, as eight stations were set up in the sports hall, showcasing an elite tennis exhibition led by GB National Coach and former player, Catherine Fletcher, side by side with the Head Coach of the festival, Collen Mhlanga.
From putting their skills to the test on court to coming face-to-face with a Deaflympic gold medalist, the children became fully immersed in the action and, of course, they didn't leave empty handed after receiving a bag of goodies filled with cupcakes, sweatbands, bags, and bottles.
"I think that it is very important to arrange events such as this to introduce young people to tennis and to show that it is a very accessible sport," said Rebecca. "Often disabled young people face barriers to participation in sport and it is vital to provide these opportunities."
Earlsdon Primary School are now attempting to eliminate said barriers and increase opportunity by investing time in running free Go Parks Tennis sessions after school in Spencer Park; sessions that have now realised an increased sign-up rate amongst pupils since their experience at the festival.
Sophie Hall, the LTA's Disability Competitions Manager commented, "Rebecca and Collen continue to do fantastic work to engage Deaf Families in tennis within the area including their funded holiday programme in Spencer Park, which has recently been completed as part of the LTA's Park's Investment.
"We hope to continue the legacy of this event each year to ensure we create spaces to raise awareness of deaf tennis and create inclusive environments for players to come and enjoy themselves. The festival would not have been possible without the support from the Tennis Foundation."
Improving lives through tennis
Together, we can help ensure people of all backgrounds have the opportunity to play and enjoy tennis. Every donation makes a difference - no matter how big or small. Thank you for all your support.
LTA Tennis Foundation registered charity number: 1148421