Why become a coach: the benefits & opportunities of tennis and padel coaching
3 MINUTE READ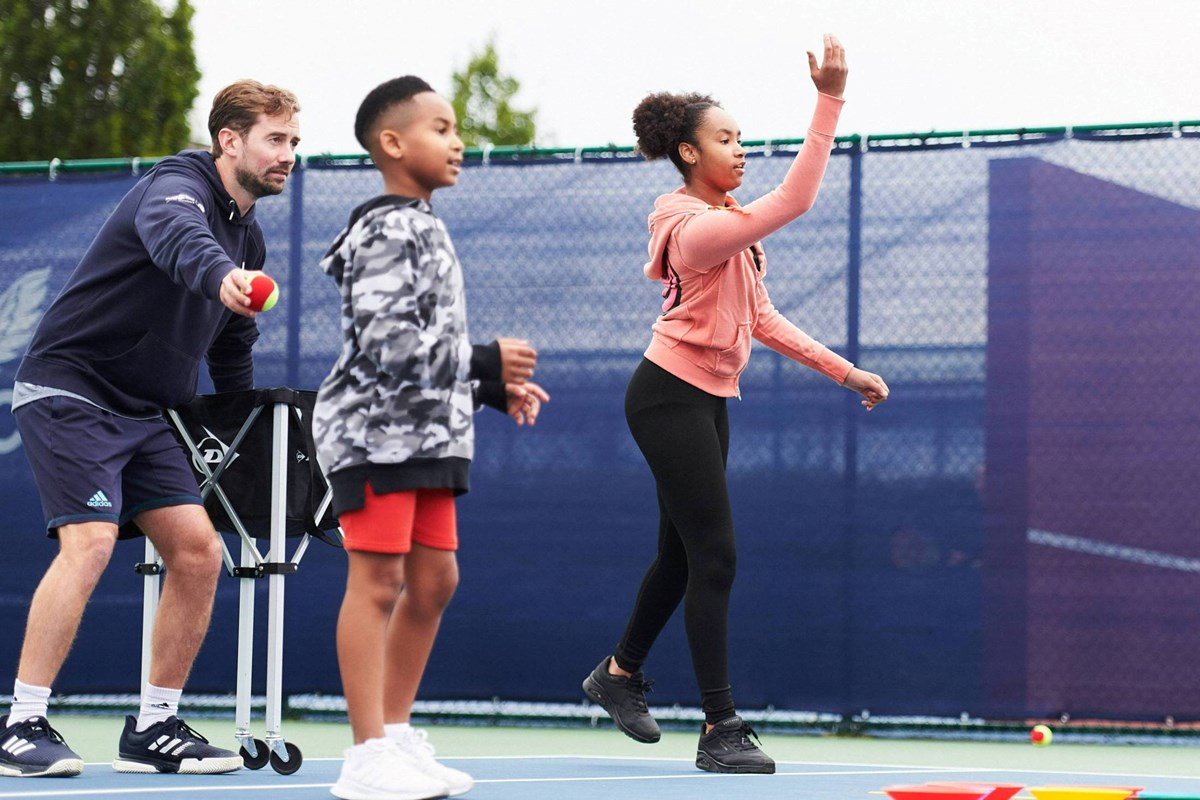 Tennis is one of the most popular sports in Great Britain. It boasts over five million annual players. Additionally, two million enthusiasts hit the courts monthly, showcasing a vast market for potential tennis coaches.
These coaches are the backbone of the sport, inspiring countless individuals to embrace tennis and elevate their game. With 3000+ LTA registered venues nationwide, opportunities for budding tennis coaches are immense.
Considering a tennis coaching career? Check out more information on the benefits and pathways ahead.
Tennis coaching offers a diverse range of roles, each catering to different expertise levels and specialisations. The primary roles include:
Assistant Coaches: Entry-level coaches assisting lead trainers.
Instructors: Specializing in group coaching sessions.
Coaches: Offering personalized training to individuals or groups.
Head Coaches: Leading teams of coaches and overseeing training programs.
Coaching Operators: Firms managing multiple coaching programs.
Coaches often specialise based on the audience (e.g., children, performance athletes, disability tennis) or by environment (e.g., park programs).
Britain is home to over 6,400 LTA Accredited Coaches, dedicated to nurturing grassroots talent and moulding future champions.
With approximately 2,200 coaching programs at LTA venues, opportunities abound for coaches.
While many operate in members' clubs, parks are emerging as popular coaching venues. Interestingly, 500 venues currently lack a coaching program, presenting unique opportunities, especially in parks.
On average, venues employ six coaches, but single-coach venues are common.
A tennis coach's week typically involves 35 hours on-court, divided between individual and group sessions. However, off-court tasks like administration and marketing are equally crucial. While evenings and weekends are peak coaching times, flexibility is a hallmark of this career.
With 80% of coaches being self-employed, it offers autonomy and entrepreneurial freedom.
Conversely, the 20% employed enjoy benefits like holiday pay, sick pay, and pensions, often juggling coaching with managerial tasks.
Tennis coaching is more than a job; it's a passion-driven career offering:
Inspiration: Shape the future of tennis by mentoring budding players
Active Lifestyle: Stay fit while working
Impact: From a player's first rally to their tournament victory, be part of their journey
Flexibility: Choose your working hours and days
Affordability: Gaining qualifications and accreditations is cost-effective and quick compared to many professions
Opportunities: From assistant roles to leadership positions, the tennis world is your oyster
A coach's earnings vary based on factors like qualifications, experience, location, and venue type.
Commercial venues might offer different pay scales compared to community facilities. While employed roles might have a slightly lower monthly income due to deductions like national insurance and pensions, they offer stability and additional benefits.
How to become a tennis coach
We offer range of qualifications to help you develop the skills you need for each role in tennis coaching. Find out more about the first steps you can take towards a career in coaching or check out our extensive list of qualifications.