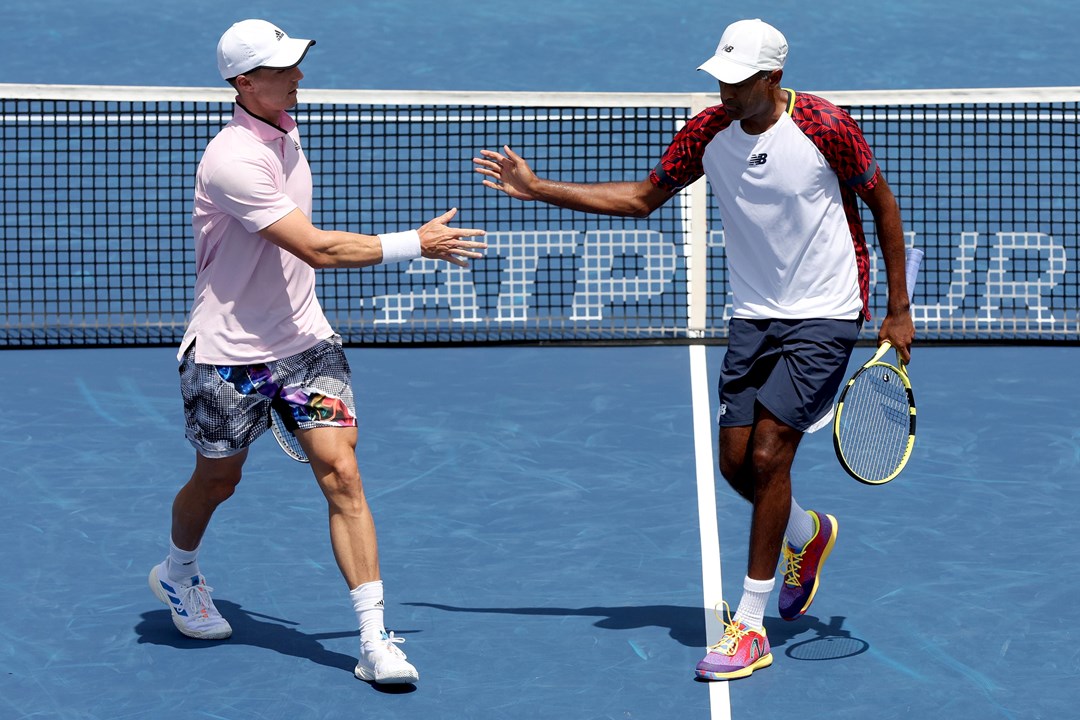 International
Western & Southern Open 2022: Daily updates & results
• 2 MINUTE READ
Get the latest news and results from the British tennis stars at the Western & Southern Open in Cincinnati. Watch the action from the Western & Southern Open live exclusively on Amazon Prime Sport.
Highlights
Joe Salisbury and Rajeev Ram claim third ATP Masters 1000 title after defeating Michael Venus and Tim Puetz
Cam Norrie loses out 6-3, 6-4 to Borna Coric
Emma Raducanu falls short against home favourite
Jamie Murray, Llloyd Glasspool & Neal Skupski exit the tournament
Dan Evans and Cam Norrie bow out of the doubles
Day seven - Joe Salisbury and Rajeev Ram clinch Cincinnati crown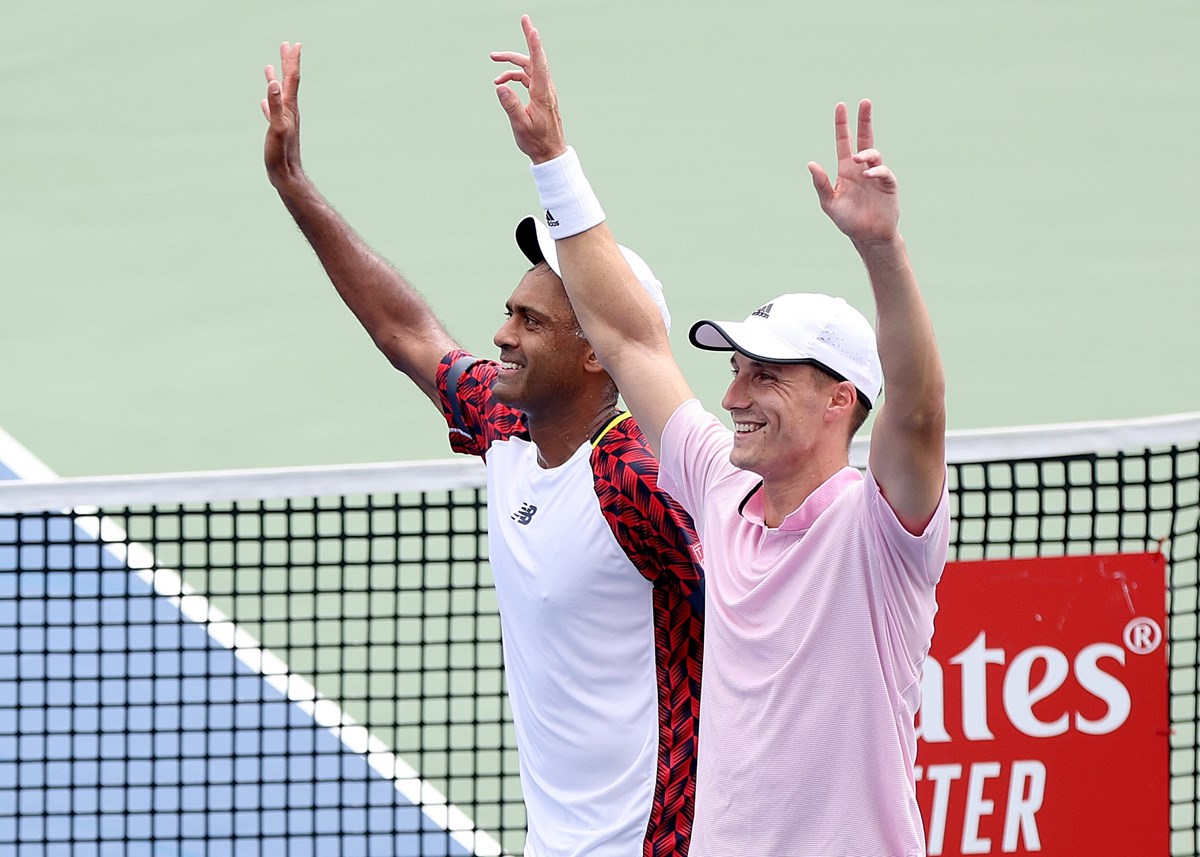 Top seeds Joe Salisbury and Rajeev Ram capped their impressive run at the Western & Southern Open with a 7-6(4), 7-6(5) win over Tim Puetz and Michael Venus in the men's doubles final to achieve their second ATP Masters 1000 trophy of the season.
After calling for the first tiebreak of the match, the doubles world No.1 and No.2 seized the first set after going up a double mini-break to close out the opening set 7-6(4).
As the second set unfolded, Salisbury and Ram dialled into their strengths as they racked up an impressive 93% of points won on first serve compared to their opponents 87%.
Hold for hold; both sides fate rested on a second tiebreak as Venus and Puetz battled to bring the match back to parity. However, it would be Salisbury and Ram who would release a euphoric roar after going up a cushioning double mini-break to put the match to bed with a straight-sets victory in one hour and 40 minutes.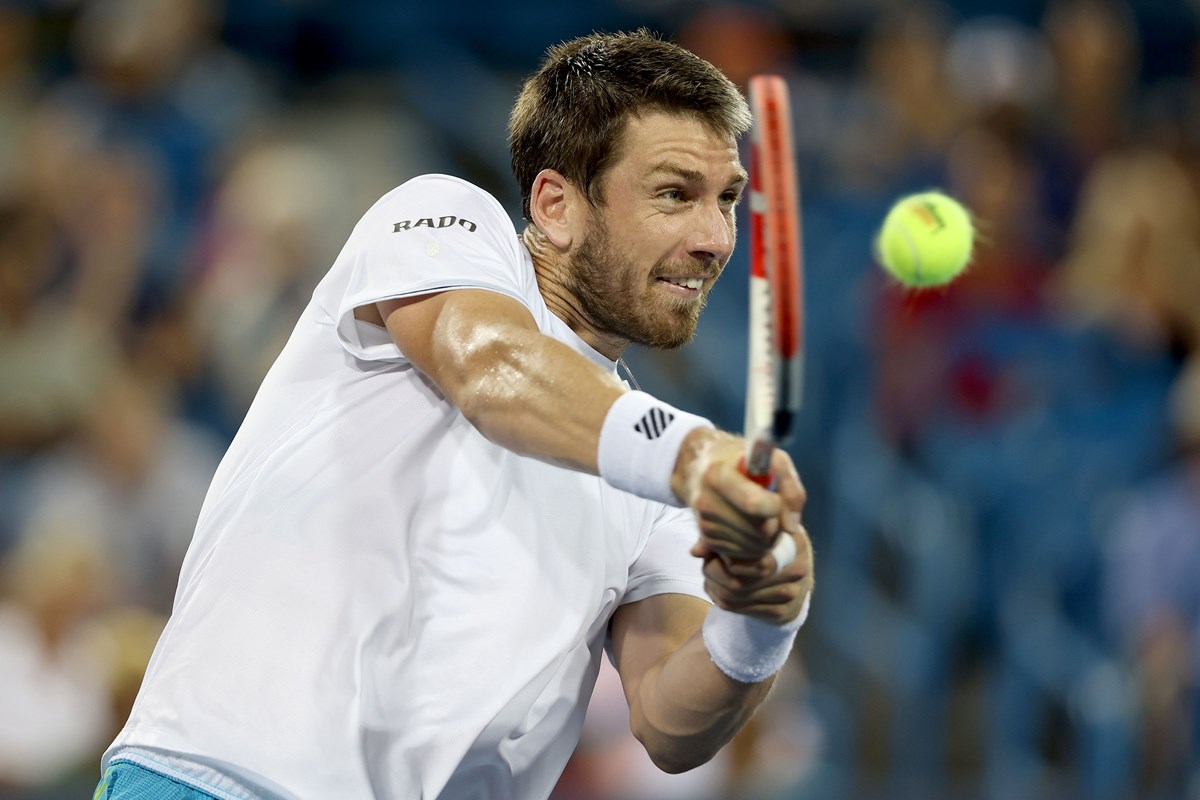 Joe Salisbury and Rajeev Ram have successfully advanced to their second Masters final of the season, while Cam Norrie bowed of the tournament following his defeat to Croatian, Borna Coric.
Norrie missed out on a spot in the final two at the Western & Southern Open after losing out 6-3, 6-4 to Croatian star Coric.
After a mouth-watering performance against Spaniard, Carlos Alcaraz, just one day prior, Norrie entered his semi-final clash with confidence on his side as he found the first break of the opening set to take the lead.
However – after posting wins against the likes of Rafael Nadal and Felix Auger-Aliassime – the Croatian wasn't about to say farewell to his remarkable winning-streak at the Lindner Family Tennis Center as he found an all-important break before conjuring a second to get the opening set on the scoreboard.
Fatigue beginning to set in; Norrie found himself in unsteady waters as his unforced error count reached a total of 15, presenting an opportunity for Coric to edge his way to victory as he snapped the first and only break of the second set to put the match to bed in one hour and 31 minutes.
Doubles
Salisbury and Ram have reached the first-ever final in Cincinnati following their 6-4, 7-5 triumph over Mexican/French force, Santiago Gonzalez and Edouard Roger-Vasselin.
The doubles world No.1 and No.2 got off to a convincing start as they outfoxed Gonzalez's and Roger-Vasselin with an impressive 87% of service points won and 31% of return points compared to their opponent's respective 69% and 13%.
After a single break in the opening set gave Salisbury and Ram the upper hand, the second closely mirrored the plot of the first as the reigning Monte Carlo Masters champions capitalised on a last-minute opportunity to break as they seized the match in two sets, in a mere one hour and 25 minutes.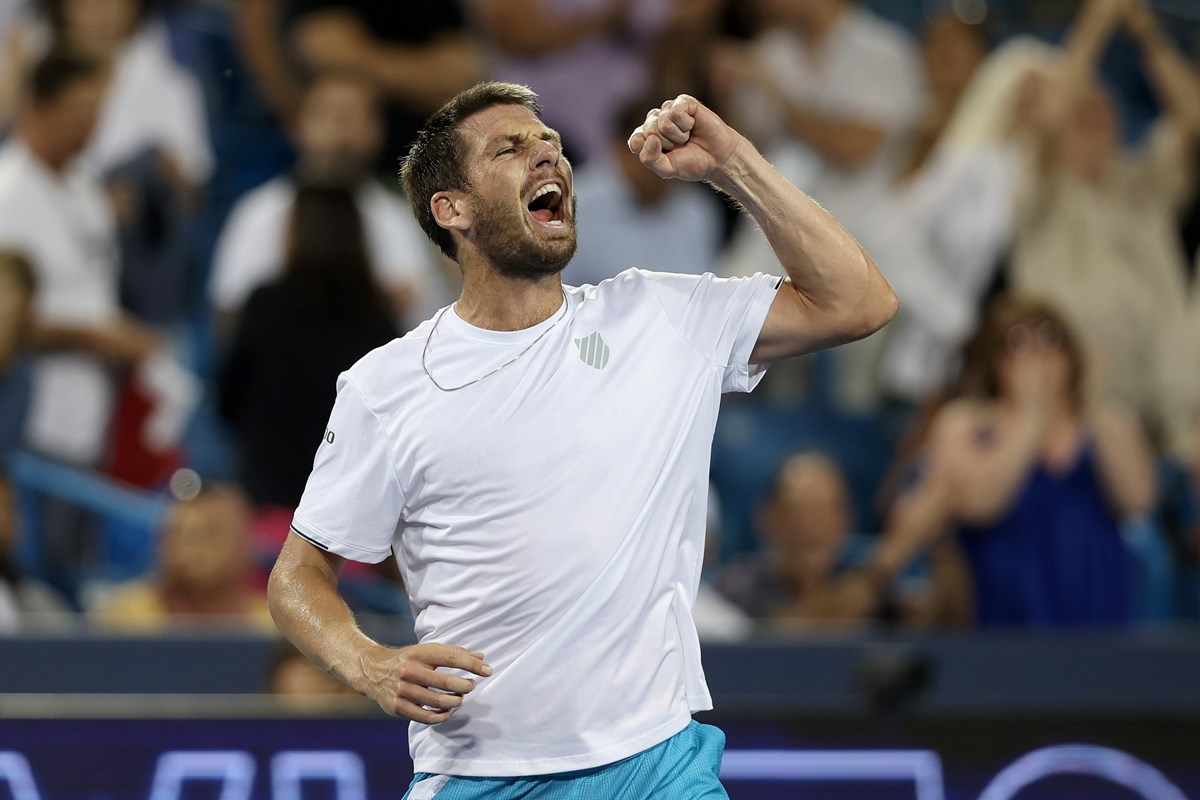 Two Brits progress to the semi-finals as Cam Norrie claimed the scalp of world No.4 Carlos Alcaraz in the men's singles, while Joe Salisbury and partner, Rajeev Ram, coasted to victory against Karen Khachanov and Denis Shapovalov.
The showdown of the seeds; day five saw ninth seed Norrie take on fourth seed, Carlos Alcaraz - the 19-year-old that has soared into the limelight in recent years after claiming the scalp of some of the biggest names in tennis to fly through the rankings and bank an impressive list of accolades.
Despite the noise surrounding this young star's impressive ability, Norrie put on a valiant display as he ousted this year's two-time Masters champion 7-6(4), 6(4)-7, 6-4 in what transformed into a fiercely contested battle.
Hold for hold; there were few and far between both sides as they beckoned a tiebreak to decipher who would be first to take the scoreboard advantage. However, with Norrie producing a breathtaking 80% of points won on his first serve, it would be the Briton who would just edge his nose out as he went up a mini-break to wrap up the opening set.
Yet, with the second set resulting in a second tiebreak; the pendulum began to swing in the Spaniard's favour as he stemmed the flow to successfully equalise and take the set 7-6(4).
Showing no signs of weariness; Norrie responded to Alcaraz's knocking on the door with a double break in the deciding set to dispatch the world No.4 and close out the match in three hours and six minutes.
A mighty win by Norrie has led to what will be his first-ever appearance in the semi-finals at the Southern & Western Open, and now, only Croatia's Borna Coric stands between Norrie and his first Masters final this season.
Doubles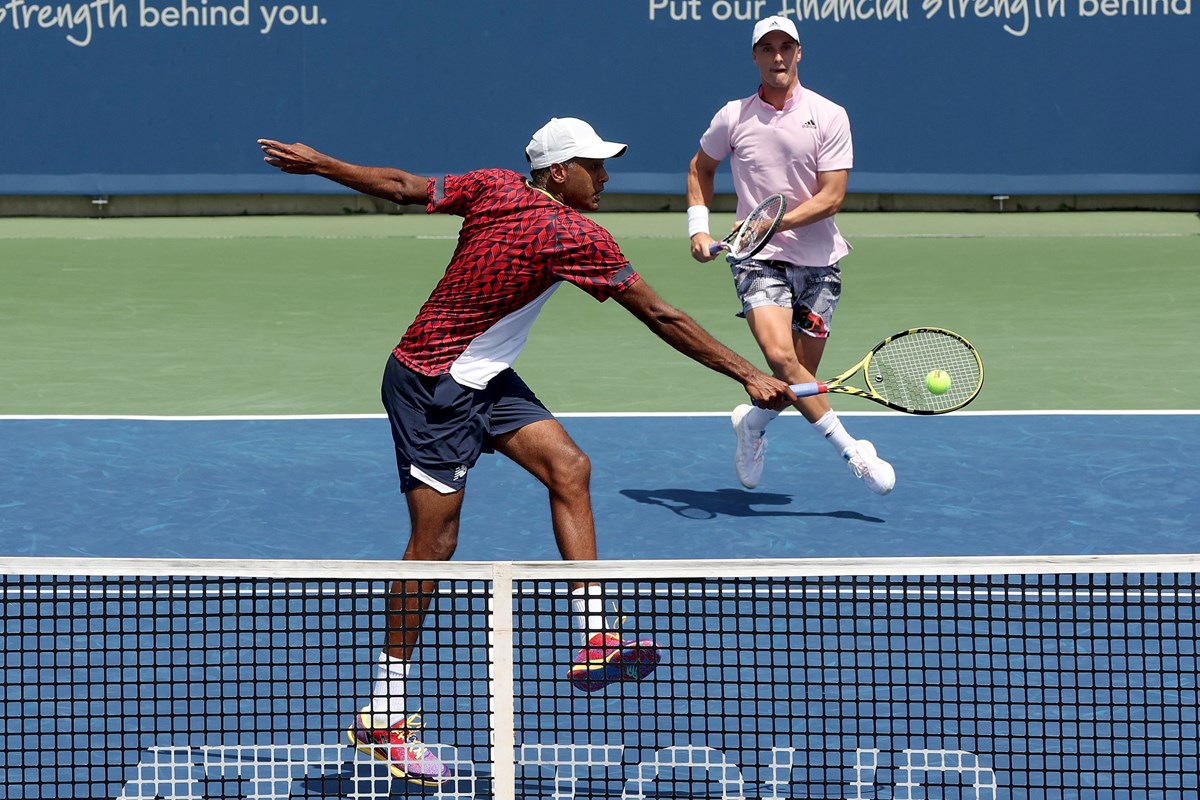 Salisbury and Ram have also successfully advanced to the semi-finals following their 6-1, 7-6(6) victory over Karen Khachanov and Denis Shapovalov.
The British/American duo blitzed the opening set as they clinched a cushioning double break at 4-0, allowing their opponents only one game as they seized the first 6-1.
However, as Salisbury and Ram continued to ask questions with a break of serve at 5-4 in the second; their opponents responded with an immediate break back to call for a tiebreak. Although Khachanov and Shapovalov were first to be awarded set point, they were unable to capitalise on the opportunity, paving the way for the doubles world No.1 and No.2 to take the wheel and put the match to bed in one hour and 18 minutes.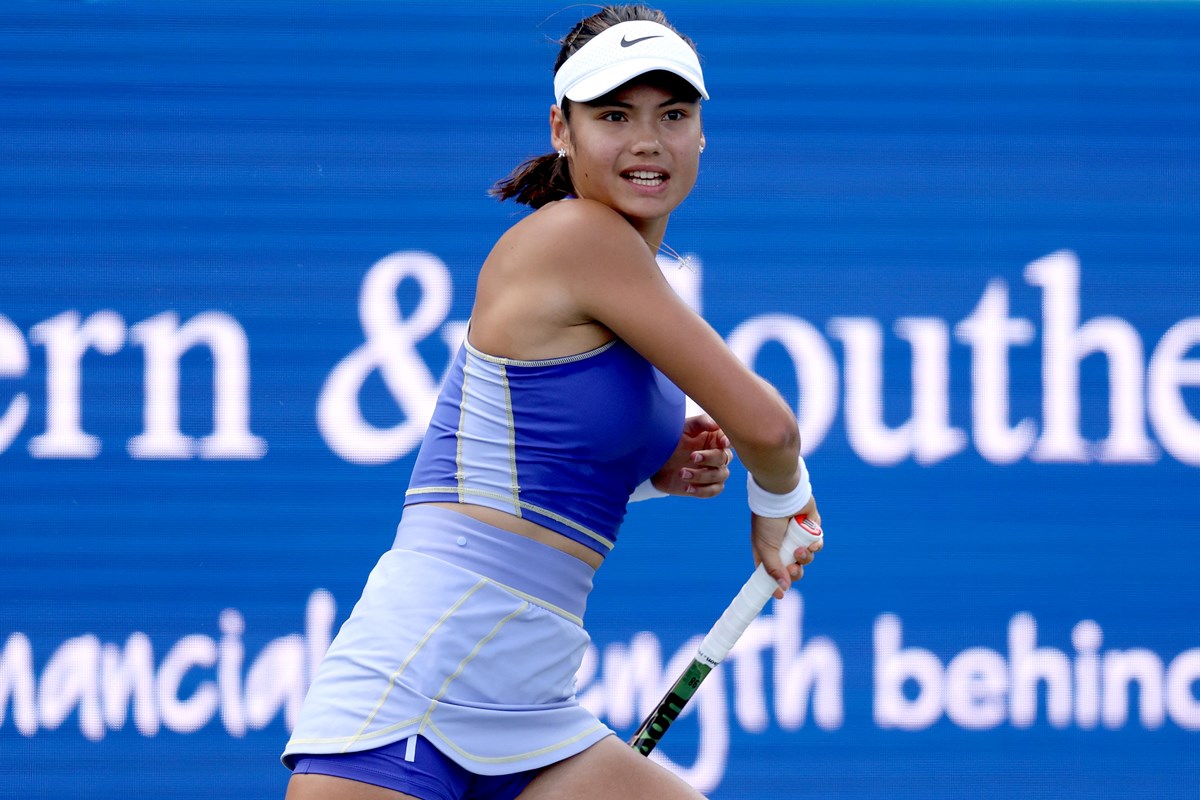 Emma Raducanu heads into the third round in Cininatti having only lost six games in two matches, while Cam Norrie continues his campaign after finding his first-ever with against compatriot, Andy Murray.
As day three unfolded, another tantalising tale fronted the headlines as Raducanu preceded her trouncing of 23-time Grand Slam champion, Serena Williams, with an impressive 6-0, 6-2 victory over former world No.1 Victoria Azarenka.
Continuing momentum from her previous encounter, the 19-year-old took the wheel early doors as she found an immediate break to set the tone from its inception. Despite Azarenka asking questions and calling for break point five times; the world No.13 kept her composure as she salvaged 100% of break points in the opening set to outfox the two-time Grand Slam champion.
Coasting to victory; Raducanu remained in control in the second as she racked-up an impressive 88% of points won on her first serve to successively break the world No.22 for a fifth time. Although Azarenka found the scoreboard for the first time in the match at 4-1, the 21-time Tour level champion was unable to stem the flow as Raducanu defended her opponent's first two break points of the match to remain on serve, claiming match point after the second time of asking and closing out the match in just one hour and three minutes.
Raducanu is now slated to go head-to-head with the world No.8, and seventh seed, Jessica Pegula in the third round.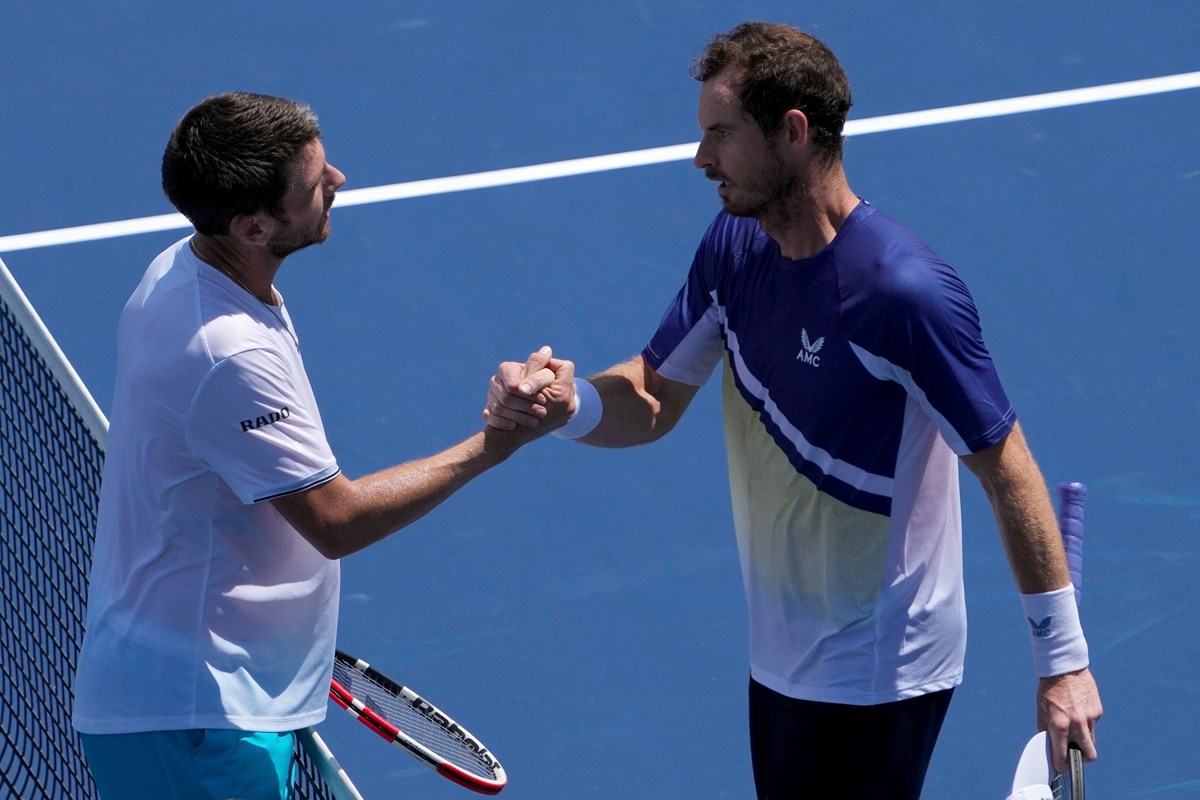 Elsewhere, a battle of the Brits unravelled as Norrie defeated former two-time Western & Southern Open champion, Murray, 3-6, 6-3, 6-4.
Hold for hold; there was few and far between both countrymen, but it was Murray who broke away in the opening set after finding an all-important double break to take a 5-3 advantage, paving the way for a first-set victory.
However, the British No.1 responded in the second as he found dominance at the net, banking his first break after the second time of asking to find the desired equaliser.
As the latter stages began to unfold, it was unclear who would clinch the victory in what was a closely contested deciding set. Despite Murray being the first to knock on the door at 3-3, Norrie needed only one break point to run away with the third, putting the match to bed in two hours and 38 minutes.
Norrie will now face American youngster Ben Shelton in the third round, marking the pair's first encounter.
Doubles
Norrie and partner, Alex de Minaur exited the second round following their 4-6, 6-3, 11-9 defeat against German duo Andreas Mies and Kevin Krawietz, while Dan Evans and John Peers suffered a 7-6(5), 7-5 blow against Grigor Dimitrov and Audrey Rublev in the first round.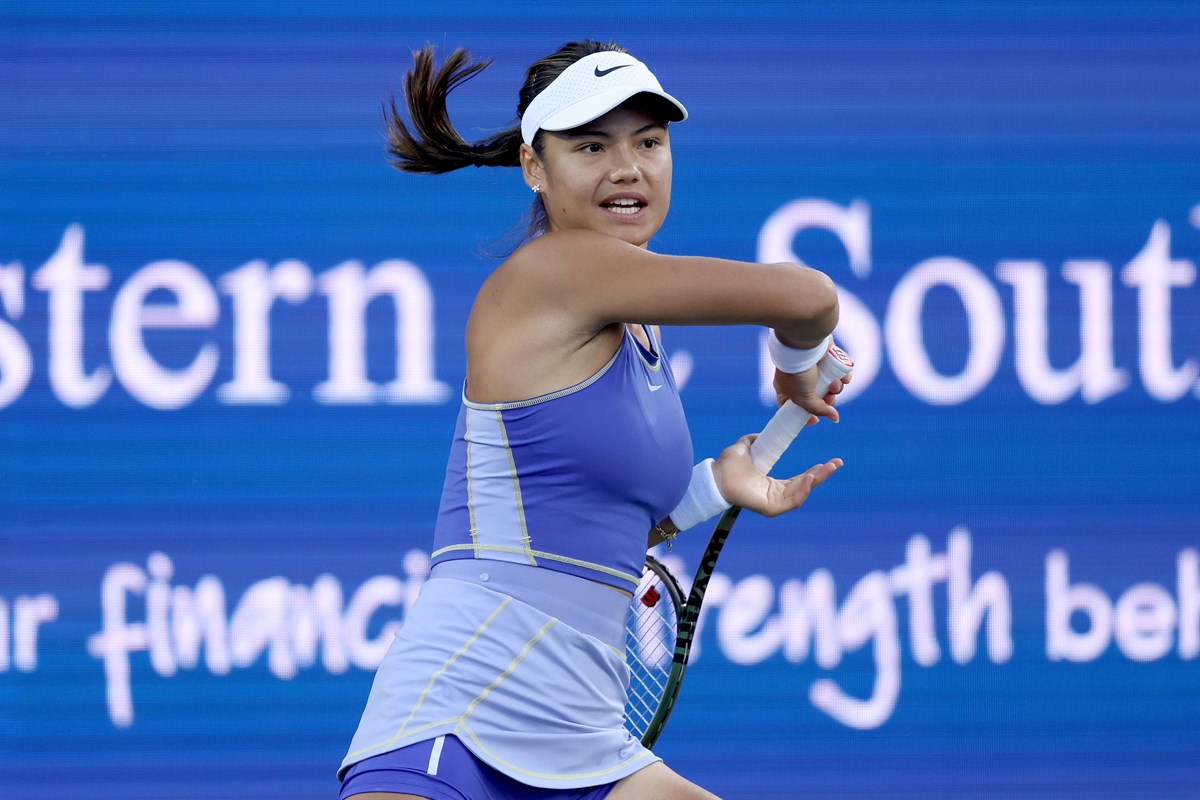 Emma Raducanu realised a tennis dream last night as the world No.13 knocked out 23-time Grand Slam champion Serena Williams at the Western & Southern Open. Elsewhere there was defeat for Dan Evans, but more success for the Brits in the doubles.
19-year-old Raducanu defeated Williams 6-4, 6-0 in just over an hour to mark an emphatic debut in Cincinnati. In the next round she will face another former world No.1 and Grand Slam champion in Victoria Azarenka.
The young Brit took complete control from the opening game of the match, breaking the American and then backing it up with another to go 4-1 up in the early stages. Williams – who is set to retire after the US Open in September – showed great fight to claim one of the breaks back but in the end, Raducanu proved too strong.
The 2021 US Open champion won seven games in a row from 5-4 up in the first to mark a victory that she'll no doubt remember for the rest of her life.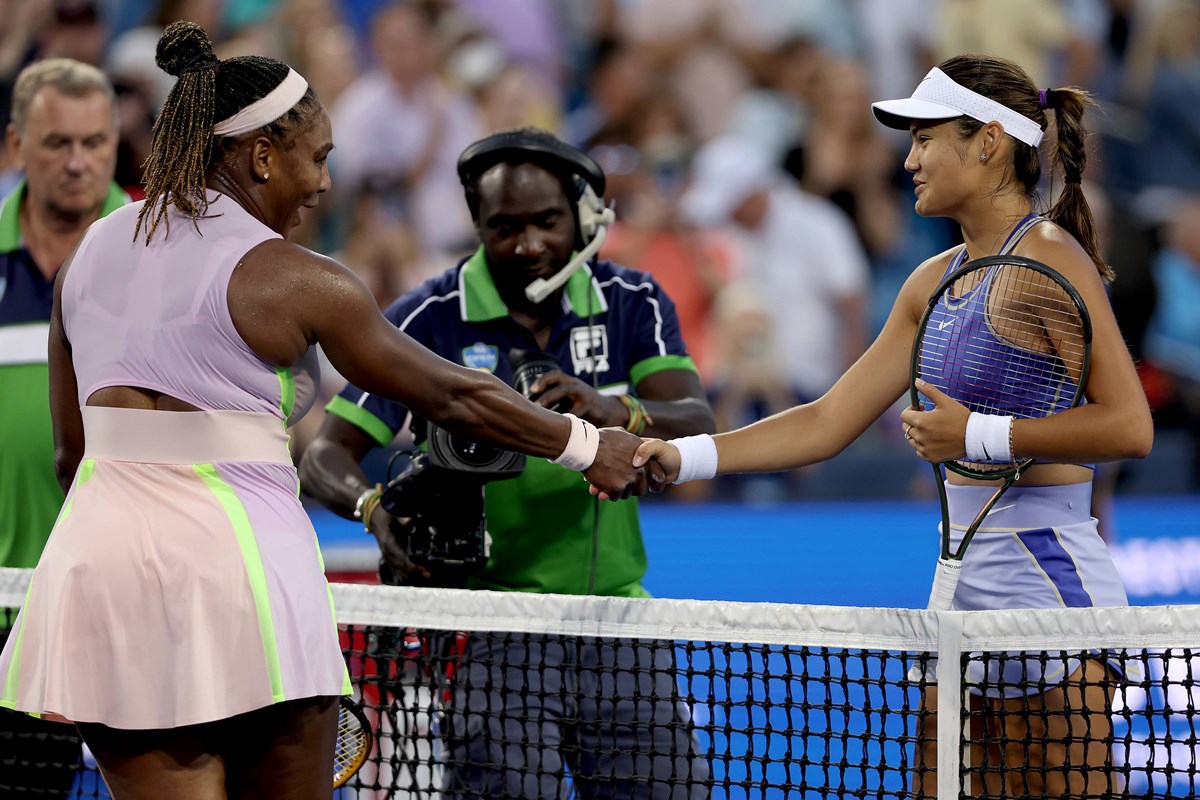 "I'm so grateful for the experience to have been able to play Serena and for our careers to have crossed over," said Raducanu. "Everything she has achieved has been so inspirational and it was a true honour to share the court with her."
Meanwhile, it wasn't to be for National Bank Open semi-finalist, Evans, who lost out to cinch Championships finalist Filip Krajinovic 6-3, 6-4 in the first round.
A star-studded day thee in Cincinnati will see Andy Murray and Cam Norrie go head-to-head for a place in the third round, while Raducanu returns to play her second round clash as well.
Lloyd Glasspool and Harri Heliovaara continued their strong form on Tuesday, coming from a set down to defeat American duo Tommy Paul and Frances Tiafoe 4-6, 6-3, 10-8. They will wait to discover their second round opponents with Tim Puetz and Michael Venus set to play Francisco Cerundolo and Diego Schwartzman today.
Raducanu is also in doubles action later today as she joins forces with Wimbledon champion Elena Rybakina to take on Lucie Hradecka and Sania Mirza.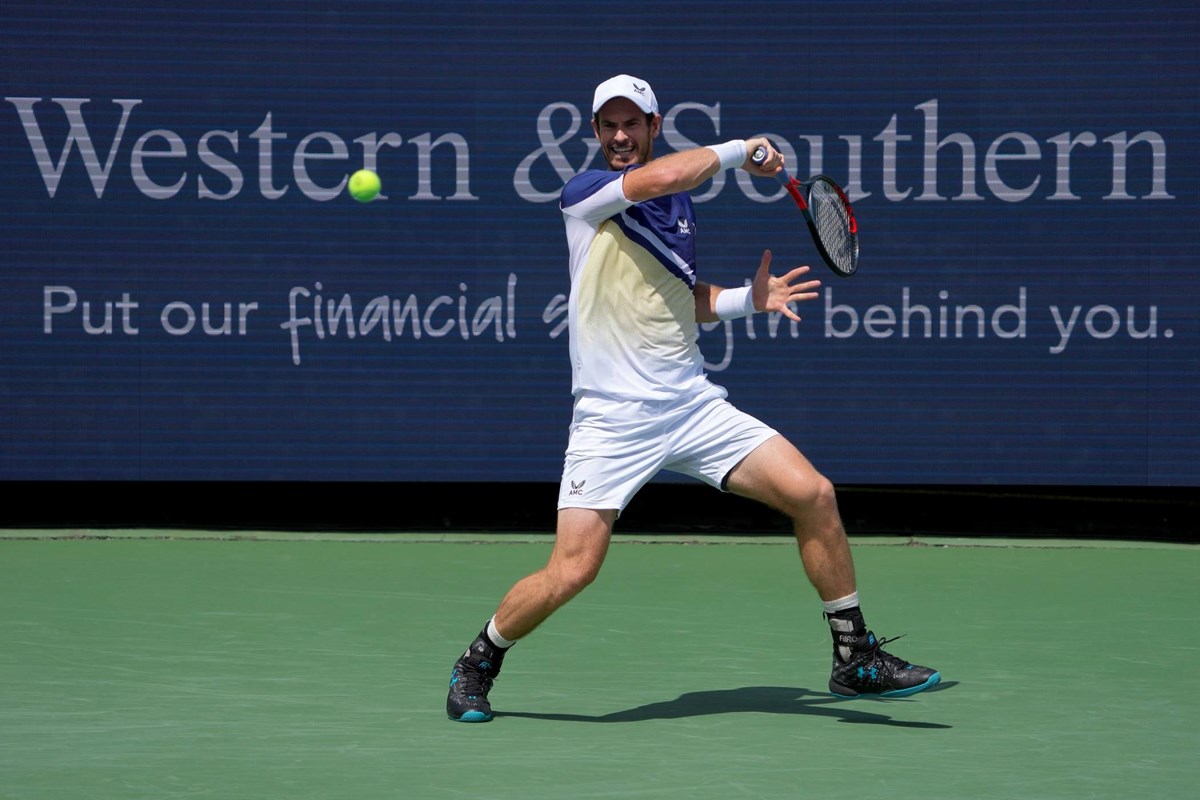 Andy Murray and Cam Norrie are set to face each other in the second round of the Western & Southern Open after both came through three-set thrillers on the first day in Cincinnati. Meanwhile Jamie Murray got back to winning ways in the opening round of the men's doubles.
Murray started his campaign with a 7-6(5), 5-7, 7-5 victory against a familiar foe in three-time Grand Slam champion, Stan Wawrinka.
Having battled through a tough tie-break in the opener, Murray started to tighten up with cramps in the second and went a break down to Wawrinka in the decider. However, the former world No.1 came firing straight back and after a shaky start to the set, wouldn't face another break point, winning 80% of points on first serve. In a pivotal moment at 5-5, Murray took the lead for the first time in the set and capitalised on his fourth match point to see out the win.
The match marked Murray's 37th on tour so far this season – the most he's played since 2016.
He'll take on Norrie in round two, after the British No.1 held strong against 19-year-old Danish superstar, Holger Rune, to see out a 7-6(5), 4-6, 6-4 win.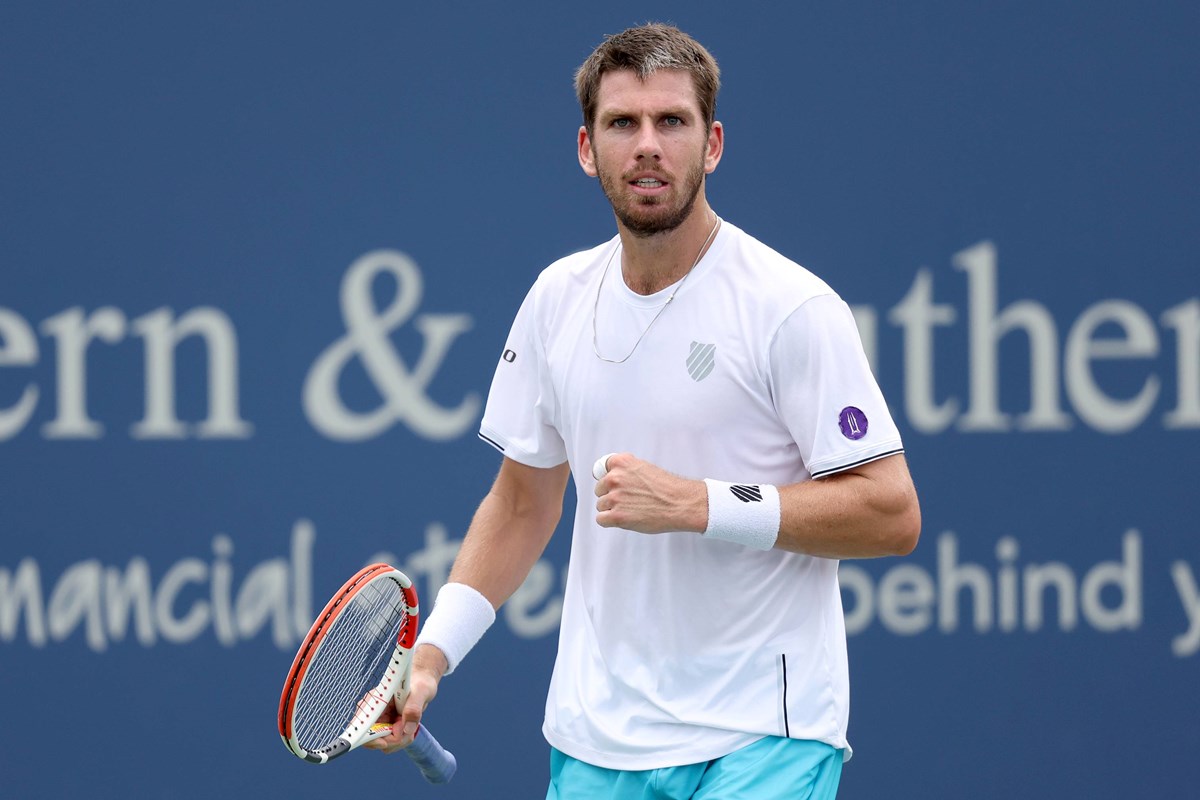 Coming back from 4-2 down in the opening set himself, Norrie wrestled to steal the momentum away from the world No.29 in the opening set. With the tie-break on a knife edge, it came down to small margins, with a long shot from Rune at the end of a long rally proving the difference.
Rune picked himself up to break at the start of the second as he went on to level the scores, but Norrie's quality shone brightest in the big moments. The world No.11 got his fourth and final break in the last game of the match, sealing a strong win on his second match point.
Murray has won on the only occasion that he and Norrie have faced each other on tour – Beijing (2019) – but with both players having improved since their last meeting, it's set to be an intriguing match.
Commenting on their second round match-up, Murray said: "He is very different to how Stan plays, being a lefty.
"He hits flat on the backhand, heavy topspin on the forehand. We have spent a little bit of time on the court together, so there won't be many surprises out there for me."
Emma Raducanu is in action later today as she takes on Serena Williams in the most anticipated match of the tournament, while Dan Evans played his first round match against Filip Krajinovic.
Jamie Murray and Bruno Soares got off to a strong start in Cincinnati, overcoming eighth seeds and two-time Grand Slam champions Robert Farah and Juan Sebastian Cabal 4-6, 6-2, 10-7.
The victory marks their first since Wimbledon last month and the two now progress to play singles stars Karen Khachanov and Denis Shapovalov.
There was also a win for Norrie and Australia's Alex De Minaur, who beat Ivan Dodig and Austin Krajicek 7-6(2), 7-6(6). They'll have to wait to see who their second round opponents will be, with Kevin Krawietz and Andreas Mies set to play Hubert Hurkacz and John Isner today.