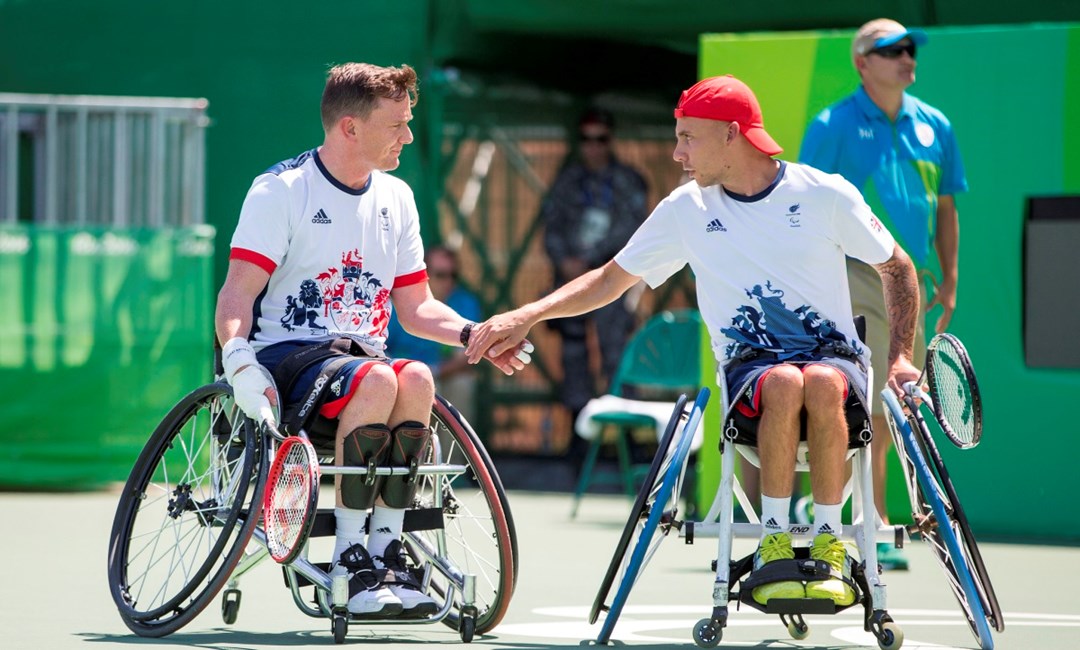 GB Teams
Two bronze medals begin unprecedented medal haul at Rio Paralympics
• 4 MINUTE READ
Jamie Burdekin and Andy Lapthorne and Lucy Shuker and Jordanne Whiley secured two bronze medals for ParalympicsGB on a memorable fifth day of the Rio Paralympic Tennis Event, during which players on the Tennis Foundation's Wheelchair Tennis World Class Programme ensured an unprecedented haul of at least five Paralympic medals.
Alfie Hewett secured an upset for the second day in a row as he and Gordon Reid booked their places in the men's singles semi-finals and the men's doubles final, to earn a first GB medal in both events, while Lapthorne has already ensured himself of a medal in the quad singles
Burdekin and Lapthorne earned their second Paralympic quad doubles medals apiece, but their first as partners, when they battled to a dramatic 3-6, 6-4, 7-6(2) victory over Israeli duo Itay Erenlib and Shraga Weinberg.
The contest also earned Burdekin and Lapthorne the distinction of being the winners of the longest wheelchair tennis match in Paralympic Games history, having wrapped up their win after four hours and 25 mintues as the match was played out amid temperatures of 40 degrees on the Olympic Park.
I've never played a match like that and after the singles (semi-final) last night, I'm not making it easy for myself out here! But I'm guaranteed two medals now and no-one can take that away from me. It was gruelling and the Israelis never missed a ball but I kept saying to Jamie, "we can win this if we want to," said Lapthorne.
"That medal is for my kids back home, everything I've done is for them," said Burdekin. "I almost died in the first set; the conditions were burning but they kept bringing ice and water and I felt much better after we won the second. I didn't play my best tennis but I played some big shots when it counted, especially the drop shot to get match point in the tie-break."
Lapthorne now faces Australian Dylan Alcott in Wednesday's quad singles final.
The second tennis medal on the day for ParalympicsGB came courtesy of Shuker and Whiley, who made it back-to-back Paralympic women's doubles bronze medals when the third seeds completed a 6-3, 0-6, 6-1 victory over Japanese fourth seeds Yui Kamiji and Miho Nijo.
"The BPA medical team have done an incredible job to help manage the pain in my wrist and enable me to play this match. I could feel it a little bit but I was using pain diversion techniques to take my mind off it," said Whiley.
"I am sad that my Games is over so quickly but to get another bronze is still an achievement to be proud of. We'll both be supporting the boys for the rest of the week and it's been a great week for GB wheelchair tennis."
"I'm so relieved. I wanted to leave with a medal so much and although it's not the colour we came for, it's still great to have," said Shuker. "It's been a hard week but we've trained a long time for this and Jordy really put in a huge amount of effort with her wrist injury.
"So many people have got me here and I do really want to thank the National Lottery, Tennis Foundation and my friends and family for all their amazing support. We couldn't be professional athletes without them."
The day after beating world No.4 Nicolas Peifer of France in the third round of the men's singles, 18-year-old Hewett came from 3-1 down in the final set of his quarter-final to defeat Wimbledon runner-up Stefan Olsson of Sweden 6-1, 2-6, 6-3.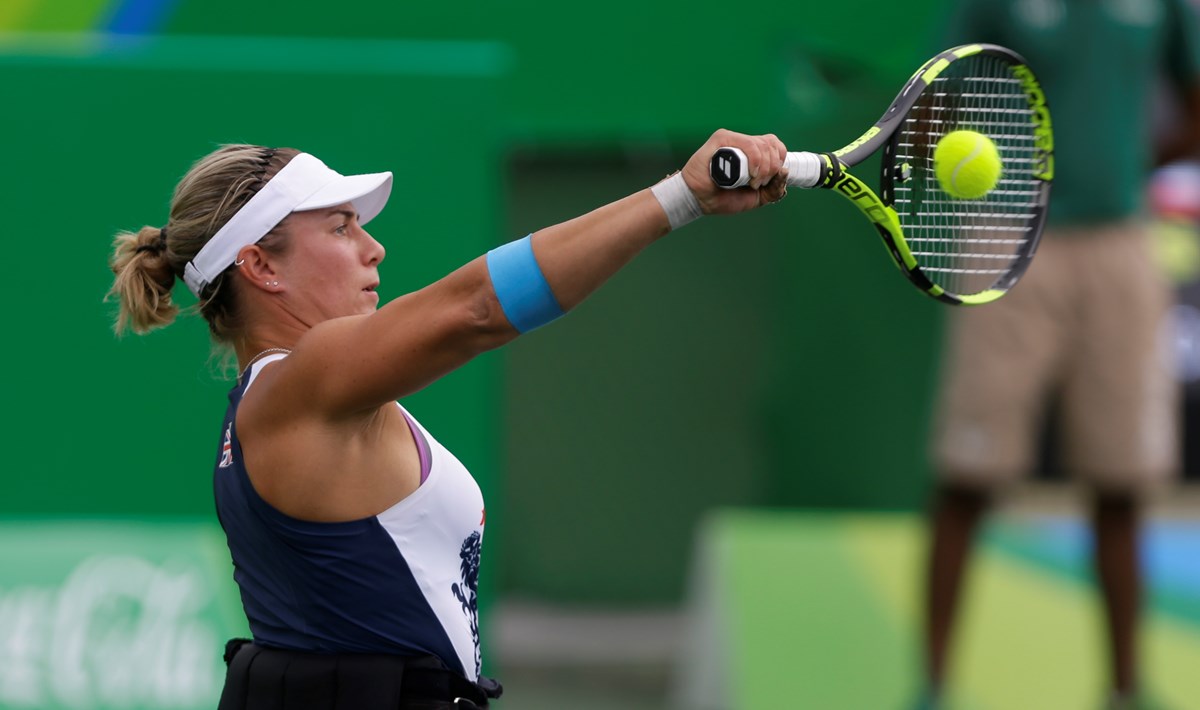 "I feel a lot calmer about winning today than I did yesterday as I think I got a lot of the emotion out yesterday and today I had pressure on myself as I'd already gone beyond where I thought I would," said Hewett, who now plays world No. 2 Joachim Gerard of Belgium in Wednesday's semi-finals.
With Hewett and Reid in different semi-finals, there is still the possibility of an all-British gold medal or bronze medal match after world No.3 Reid won his quarter-final against Argentina's Gustavo Fernandez 2-6, 7-6(4), 6-1.
"It wasn't a great start and I was snatching at my shots and feeling rushed by how well Fernandez was hitting the ball. I felt a bit tight and nervous but I just reset myself at the start of the second set and knew I could believe in my own game," said reigning Australian Open and Wimbledon champion Reid, who now faces world No. 1 Stephane Houdet of France.
"A Paralympic medal is one of the only things missing from my trophy collection and I really want to contribute to the overall ParalympicsGB tally as I'm so proud to represent my country
Later in the day Wimbledon champions Hewett and Reid combined to become the first Brits to reach a Paralympic men's doubles final when they defeated Japan's 2004 Athens Paralympic champions Shingo Kunieda and Satoshi Saida. Hewett and Reid pay French top seeds Houdet and Nicolas Peifer of France in Thursday's final, which will be a rematch of the Wimbledon final.