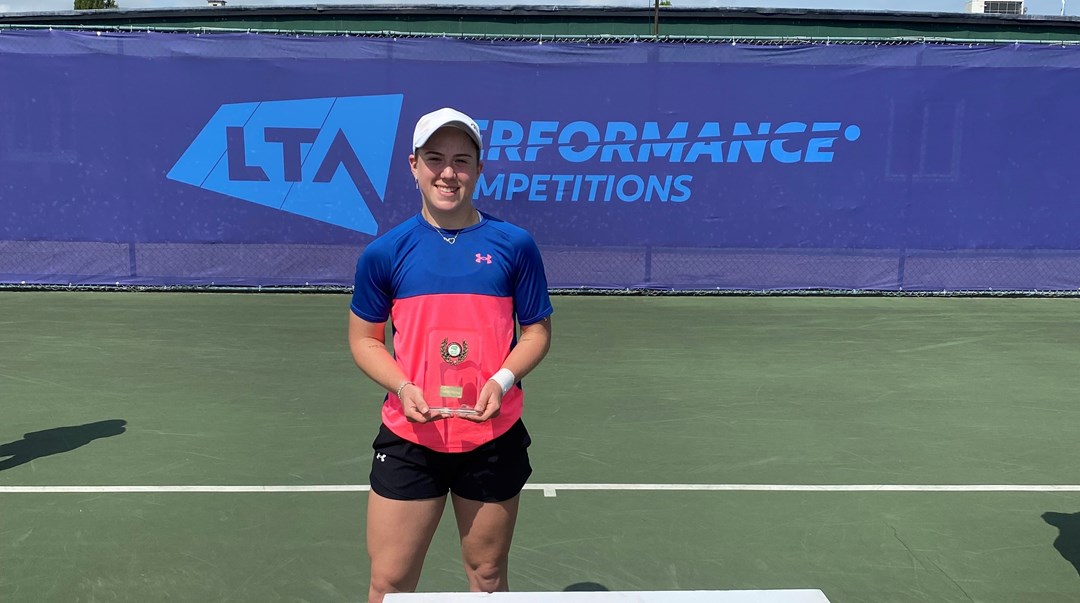 Players News
"I didn't realise what a big impact winning those four events would have" – Sonay Kartal's rise into the world's top 200
• 4 MINUTE READ
It was at an LTA Performance Competition Calendar tournament a year ago that Sonay Kartal's rise began.
The stage was a W25 event in Birmingham, with our enhanced competitions calendar offering players a chance to play high-level competitive matches and collect valuable ranking points.
Sussex's Kartal was 864th in the WTA rankings at the start of 2022, but she confirmed her potential with a win in Birmingham, beating fellow Brit Talia Neilson-Gatenby in a tight final in the first week of February last year.
When she backed that up with further wins on the ITF World Tour at Glasgow and in two LTA-organised events at the Nottingham Tennis Centre, the player who had yet to celebrate her 21st birthday had made a leap forward that was beyond her own expectations.
Kartal broke into the top 200 of the WTA rankings for the first time in the final weeks of last year and as she reflects her story, it is clear she has exceeded her own expectations.
"I needed wild cards to get into all these W25 events this time last year and everything started happening for me with the win in Birmingham," reflects Sonay, who is the highest-ranked player in the draw for this week's W25 event in Bath, another tournament on our Performance Competitions Calendar.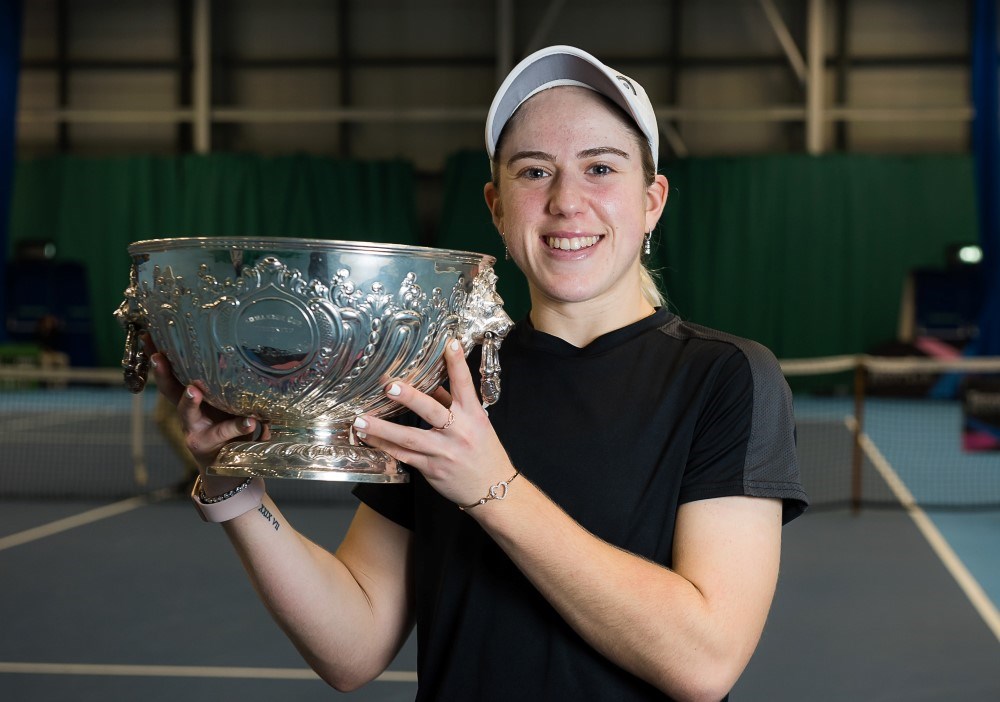 "Roll the clock back 12 months and I probably felt I needed a lot more time on court to develop my game and didn't imagine what was about to happen. To be honest, I didn't realise what a big impact winning those four tournaments would have on my ranking.
"The idea that I would play main draw at Wimbledon and US Open qualifying was probably not on my radar last February, but it shows what is possible if you do well in these tournaments.
"It's great to be back here in Bath this week as these tournaments are always so well organised by the LTA. I could have gone to France or Portugal this week, but having a chance to play this event at home was the most attractive option.
"After spending some time in Australia at the start of this year, it was nice to play in Sunderland and now in Bath as I will be off travelling around the world after this for the next few months."
While Kartal's ranking took a huge leap forward over the last 12 months, the standard of players she was competing against has also gone to a new level and she admits the next step in her career may be the steepest.
"For me there has been a big jump," she continues. "From playing W25 events a year ago to playing in the Slams, you can see that the girls are mentally so much stronger.
"They don't give you any free points. You have to win every point, they don't lose their concentration at any point in the match. If your mind or game wanders at any point or you allow your annoyance to get the better of you, there is a good chance you will done and dusted in under an hour. That's how it is at the top level. Also, you are also receiving a much heavier and stronger ball, but it is a challenge I'm ready for.
"After what I achieved last year, I don't think there are any boundaries to what I can achieve and anything is possible this year. Getting into the top 100 will be very hard, but I absolutely think it is within reach."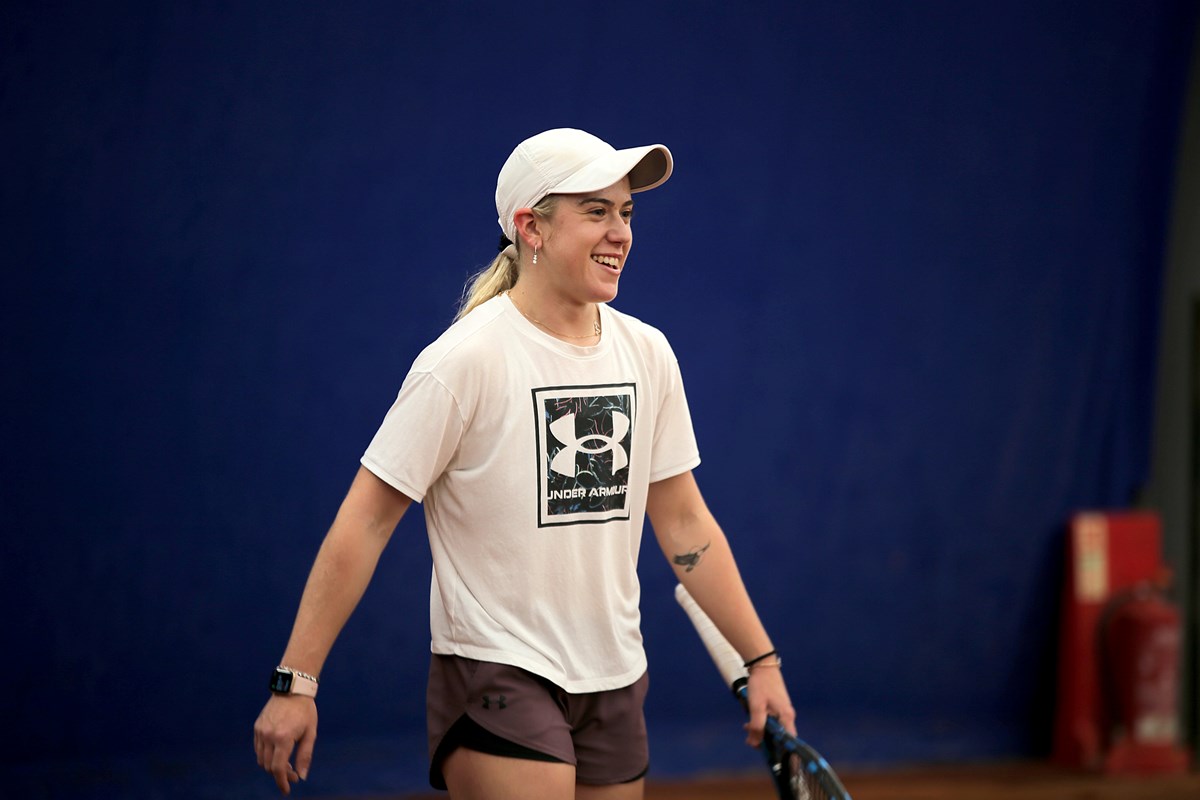 Kartal's brand of inventive tennis singled her out as a star in the making in the junior ranks and while she is keen to develop all areas of her game, the 21-year-old is also determined to retain her game's DNA.
"I'm not a typical player you see in the women's game who hits flat into the corners," she states.
"When I was young and you played me, you never got the same ball two shots in a row and I don't want to lose that variety from my game.
"I know what I need to do to take my game forward and I have a chance to do that in the next weeks. The aim in Bath is to be more aggressive on the court, play up the court more and use my forehand as much as possible.
"It doesn't matter that I am the highest ranked player in this event as I will still be playing very good players and need to do what I do best to have a chance of success."
Kartal's memorial 2022 also included a call-up to Great Britain's Billie Jean King Cup squad for last April's tie against the Czech Republic and she admits that was a dream realised.
"I always wanted to get called up to a Great Britain squad and I couldn't believe it when it happened," she added.
"It was fantastic to be around the girls for that few days and we had some great practice sessions. Representing your country is the ultimate honour and hopefully I will do it again in the future."
Kartal's story is a blueprint for what is possible on our Performance Competitions Calendar, with this week's tournament in Bath followed up by another in Glasgow starting next Monday.