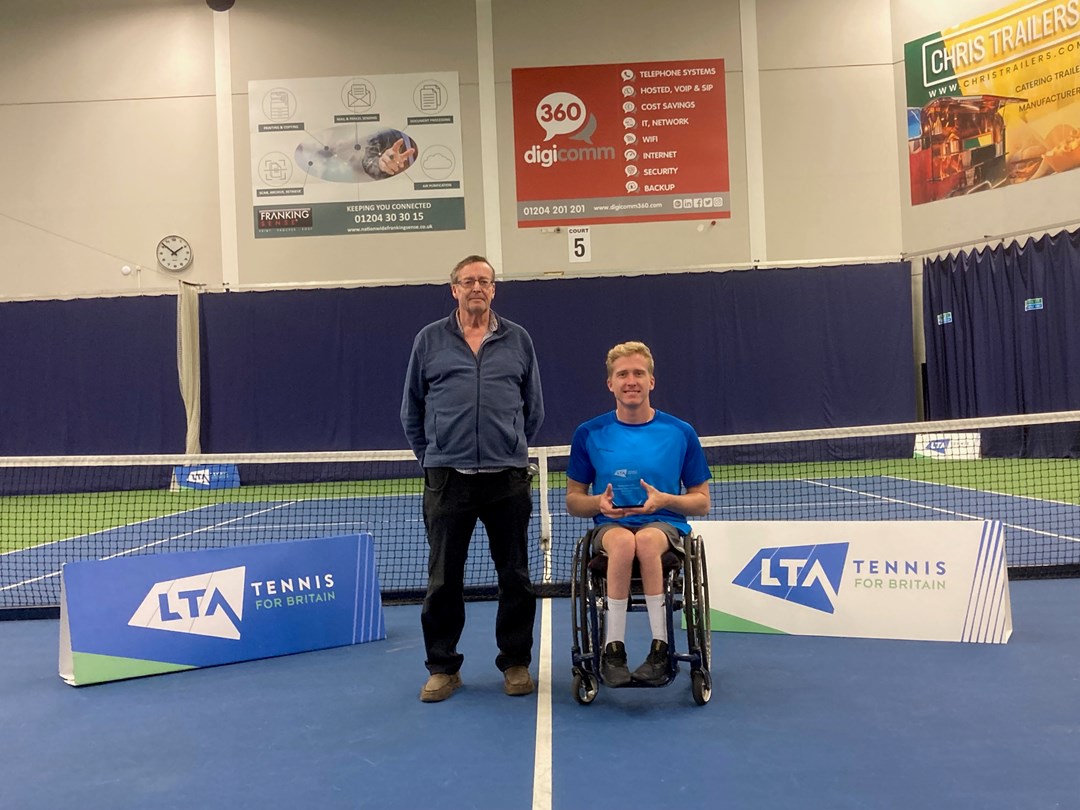 International
Ratzlaff, Matthewson and Masaryk headline champions at ITF3 event in Bolton
• 2 MINUTE READ
Casey Ratzlaff and Dana Mathewson secured an American double in the men's and women's singles at the first of the two back-to-back world ranking tournaments at Bolton Arena, while Tomas Masaryk upset top seed Ymanitu Silva to claim the quad singles title.
Ratzlaff produced a much-improved effort after an early loss at Bolton ITF3 in 2022, the second seed earning four straight sets wins this year as he beat Frenchman Frederic Cattaneo 6-4, 7-5 in this year's final.
Mathewson went one better than in 2022, when she was runner-up to Brit Lucy Shuker, the world No.9 dropping just six games throughout the entire tournament and completing victory with a clinical 6-0, 6-2 victory over French second seed Pauline Deroulede.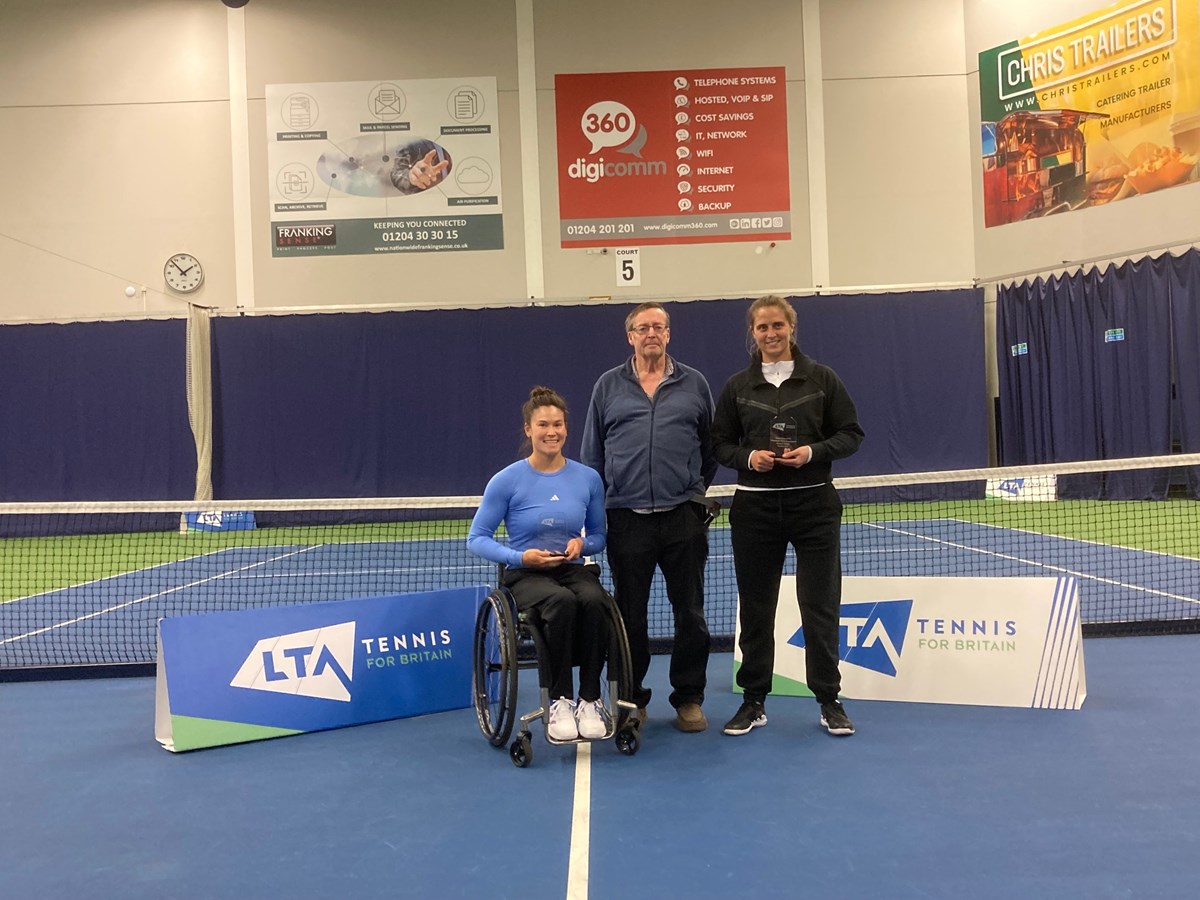 In the men's doubles, top seeds Alexander Cataldo and Ho Won Im defeated France's Frederic Cattaneo and Japan's Kouhei Suzuki 7-6(5), 7-6(5) to lift the title. Meanwhile, French duo Pauline Deroulede and Emmanuelle Morch won the women's doules to the loss of just four games.
The top two seeds dominated the quad singles and doubles events, Masaryk wrapping up four straight sets wins to earn the quad singles title. By comparison, Silva had a difficult time from the outset, the world No. 8 being extended to three sets in each of his first two matches before losing out to Masaryk as the Slovakian earned the first ITF3 singles title of his career.
Masaryk and Silva then paired up to add victory in the quad doubles, beating Greg Slade and Germany's Marcus Laudan 6-3, 6-2, with Slade completing the ITF3 event as the only Brit to reach a final.
Tournament Director, Louise Hunt Skelley said: "Having played this event for years it was a real privilege to be in a different role and I'm loving having the chance to give back to the sport which gave so much to me! A huge thanks to the LTA for the opportunity and to the amazing team who helped make this all possible."