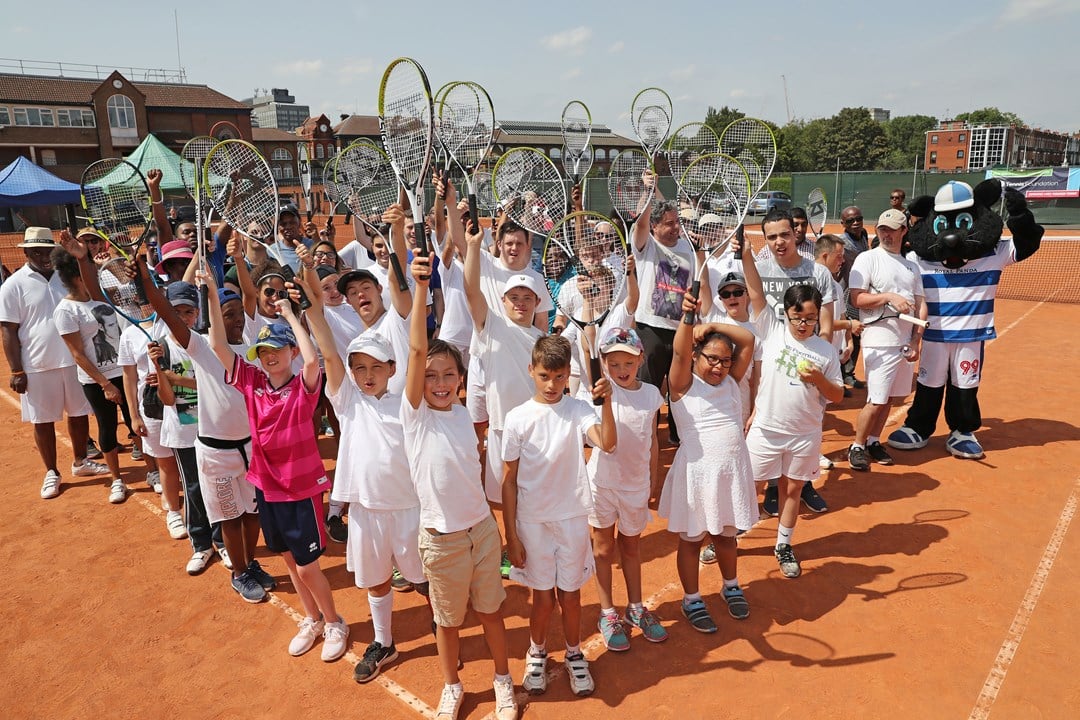 Diversity and Inclusion
Smash Hit: QPR Joins Forces with the Tennis Foundation for London Tennis Festival
• 4 MINUTE READ
Over 50 young people from across the capital were welcomed into The Queen's Club on Tuesday 7th August as the Tennis Foundation hosted an inclusive tennis festival at the famous London venue. Joining forces with QPR Community Trust & Special Olympics GB, the festival aimed to raise awareness of disability tennis across London; showcasing how inclusive & accessible the sport is.
With coaches from QPR, Tennis Foundation, the Lawn Tennis Association and volunteers from The Queen's Club in attendance, the day comprised of fun drills and speed of serve tests, before attendees were invited to show off their skills in a series of games and matches.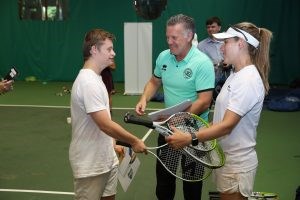 One notable attendee was former England footballer and QPR Legend Andy Sinton, who joined in with games and drills, before presenting trophies and medals to all involved. Commenting on the event, Sinton said: ""It was a real pleasure to see so many young people enjoying the benefits of a day at Queen's Club playing tennis. Everybody, including me, had loads of fun and got to meet lots of new people and learned some new Tennis skills."
Echoing Sinton's sentiments, Conor McBrearty, Disability Development Officer for the Tennis Foundation added: '"We are so thrilled with the turnout at our festival. We had over 50 children and young people from all across London in attendance and the support from QPR & Special Olympics has been invaluable in helping us to reach new networks and deliver tennis to new people across the capital."
"Disability tennis is currently thriving in the UK and the opportunity to provide the young people of London with a fun day filled with tennis drills and games at one of the country's most famous tennis clubs is incredible. "
At the end of the festival, all participants were gifted a new tennis racket to encourage them to continue playing. The Tennis Foundation also linked each attendee to their local tennis club, in the hope participants feel inspired to meet more people and get involved with social tournaments and events in their area.
Tennis is a sport with proven health and social benefits for disabled people, and so the festival acts as a platform to ensure young disabled people in the capital have the opportunity to engage in the sport and get active.
With participation figures for disability tennis across the UK on the rise, the festival emphasised the ever-increasing popularity of the sport. Indeed, monthly participation figures for disability tennis across London & the South East show a YOY increase of 50% and this statistic is set to soar. With a repeat 2019 festival at The Queens Club already pencilled in the diary, it would appear inclusive sport is very much at the heart of the capital's agenda.