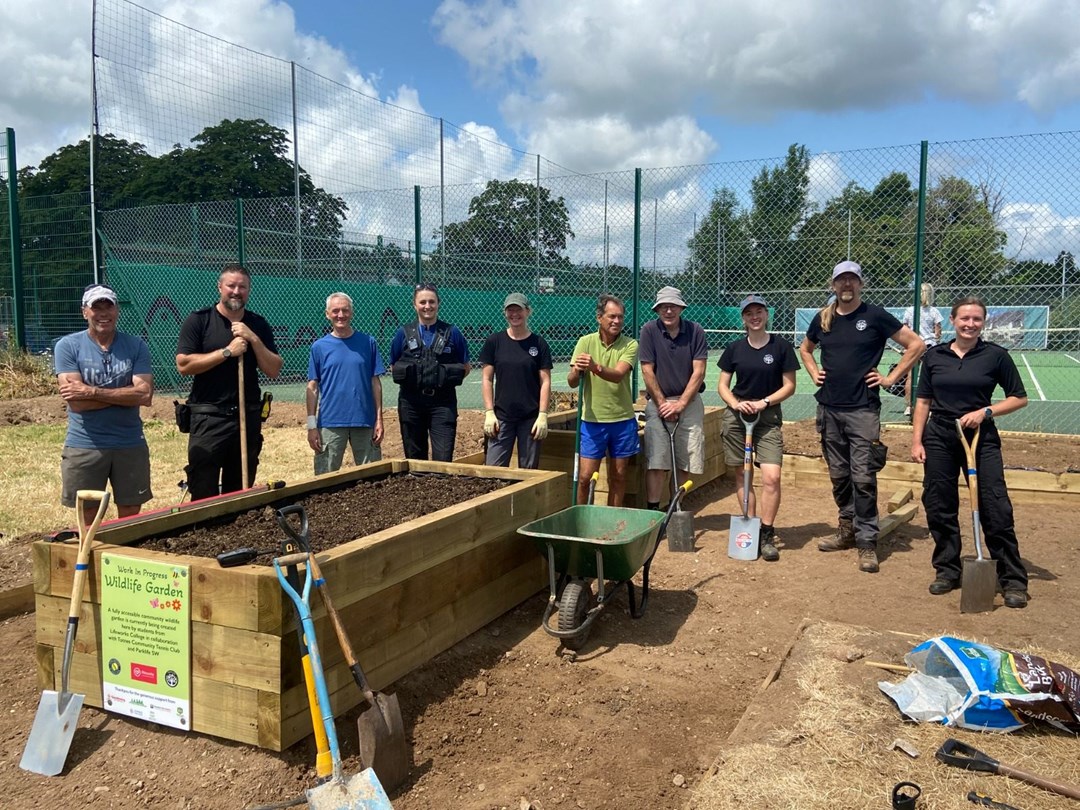 Community
Opening up tennis to SEN students & connecting with the local community – meet Totnes Community Tennis Club
• 4 MINUTE READ
Located in a market town in South Devon - Totnes Community Tennis Club is a vibrant and welcoming tennis club that is making a difference in their local community.
Home to a clubhouse, four courts – including three artificial grass courts - and an ever-growing membership base, Totnes Community Tennis Club is embedding itself within the wider community and joined forces with local businesses to make tennis more accessible for everyone.
In particularly, the club prides themselves on the work they're doing to place rackets in the hands of special educational needs (SEN) students. They have been holding tennis activity sessions for school and college children with learning, sensory and physical disabilities for the last two years.
Find out more about Totnes Community Tennis Club
"Primarily, we work with two SEN establishments close by" Francis Porter, Chair of Totnes Community Tennis Club said.
"We got in touch with them for a charity fundraiser which we held to celebrate our 50th anniversary. We decided to fundraise for these SEN schools, and it was clear that they were desperate to have some sort of sporting provision in the local area where they could go, be taught and play sports.
"Through those discussions we found out it's been hard for them to find sports facilities where they can feel included and welcomed, so for us it was a no brainer to get involved.
"Our coach and volunteers were specially trained to work with SEN students by Bright Ideas For Tennis using their iPlay30 tennis programme, which provided volunteers with the confidence and skills to teach the students on court.
"We've been running the sessions for two years and the feedback from the students has been amazing. The teachers are stunned by what the tennis has been doing for the children – it's boosted their confidence, communication levels and even their maths.
"We fundraise for those sessions so it's all free to the schools and there are no financial limits for them. It's been very powerful, and I don't think anyone in South Devon is doing anything like us. It's really connected us to the community."
As a result, the club has taken on wider projects with the SEN establishments, which has drawn in multiple other local stakeholders and driven more attention to the tennis club itself.
"Last year we had a plot of land which we let from the council. We had a chat with the college and said we'd like to give it to them as a blank canvas for them to use it as a project for the children.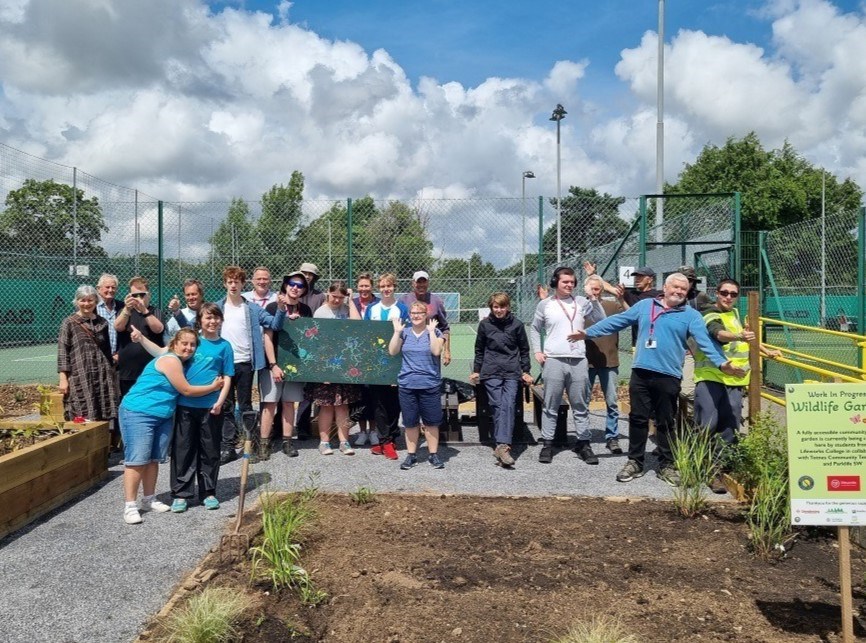 "We started work in the spring to convert the plot into a community garden for the local park and the students did loads of work and got other organisations involved - it became this amazing community project.
"We approached local builders, merchants and other suppliers and explained what we were doing. It made the local businesses aware of the tennis club and they were so keen to not only be asked but to get involved in helping the community - it does go to show that people can get together on a unified, passionate front.
Francis highlights how Totnes' management style of operating like a small business has been pivotal to their impressive membership retention. A team of six management staff from various backgrounds have worked together to build a set of processes that help the club function smoothly and sustainably – ultimately keeping their existing members happy and attracting new players to the club.
"The club has doubled, almost tripled in memberships and now we've got the SEN sessions, the only way to manage it is to bring all the systems in place.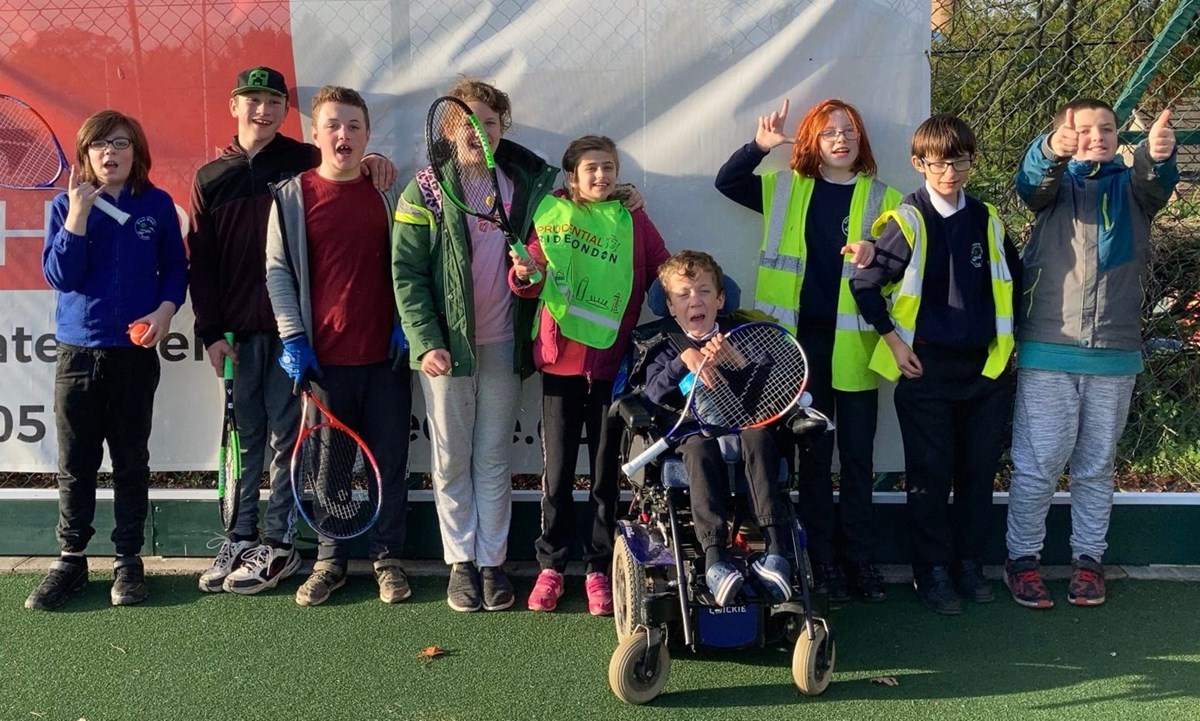 "You build a solid club foundation on structures and very defined roles that then helps the whole club operate smoothly. The members can see that, and they really value it.
"We also put on a monthly newsletter explaining what's going on and happening in the club – that clear, business-like communication always helps keep the members informed which is key because without them, the club ceases to exist".
The club possess a vibrant junior programme, which welcomes around 150 junior players every week, while their member demographic ranges between the ages of 30-80. With a diverse range of members spanning various age groups and the overwhelming success of their tennis sessions for SEN players, Totnes Community Tennis Club not only welcomes everyone with open arms, but also seeks to extend its inclusivity even further.
With ambitions to explore social prescribing with a local GP surgery to hold some walking tennis sessions, and planning permission to build a bigger club house which would include disabled toilets and an indoor classroom space, it's safe to say that Totnes Tennis Club are set for many more exciting years ahead as they continue to establish themselves in the wider community.
Totnes Community Tennis Club
Learn more about Tennis Community Tennis Club and the work they are doing to continue to grow the club and attract new members.