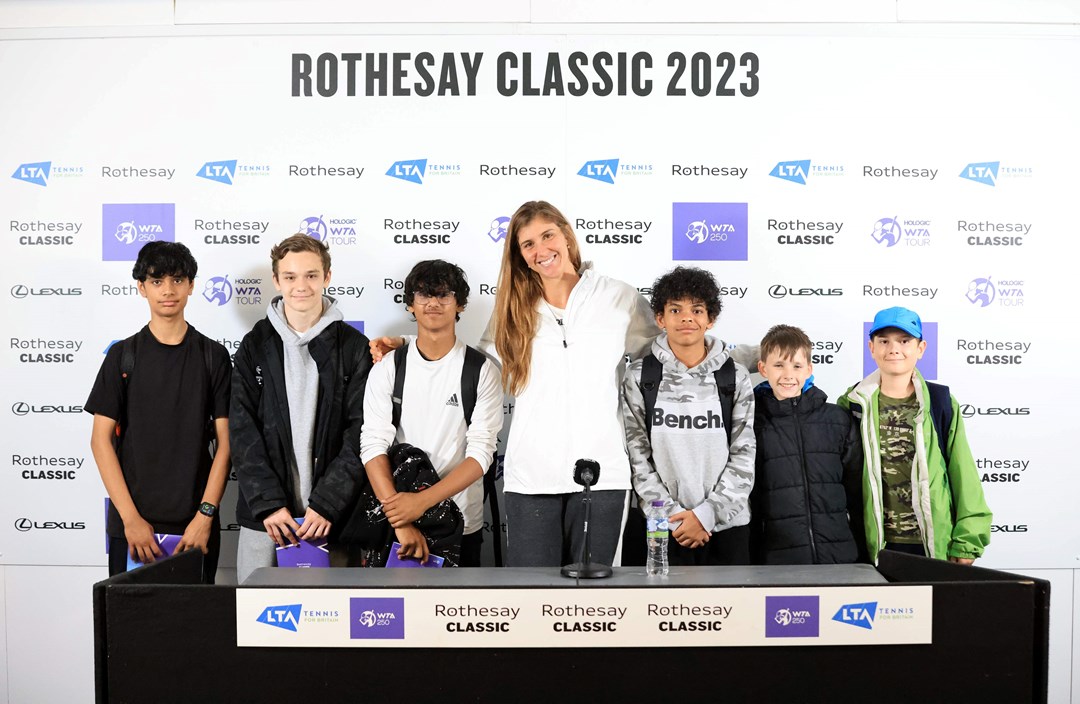 Community
The LTA Tennis Foundation invite local charity Sport Legacy Foundation to all-access experience at the Rothesay Classic Birmingham 2023
• 3 MINUTE READ
From sporting superstar Venus Williams earning her second tour-level victory in two years to Jelena Ostapenko beating fellow Grand Slam champion, Barbora Krejcikova, to lift the Birmingham title for the very first time; the Rothesay Classic 2023 was home to a wealth of unforgettable moments.
Williams and the soon-to-be Wimbledon semi-finalist Elina Svitolina weren't the only stars to make a surprise visit at the Edgbaston Priory Club after 2022 title winner, Beatriz Haddad Maia, joined Shireland Collegiate students in a staged press conference to answer questions and meet inspired fans.
The Shireland Collegiate attendees were invited by the LTA Tennis Foundation as a result of their relationship with the leading sport and education charity in the West Midlands, Sport Legacy Foundation which runs the coaching programme Sport for Life International (SFLI).
Based in Birmingham, Barbados, and St Lucia, SFLI is an international community education and sports programme for 8-18 year olds, leveraging the power of sport to improve their educational and sporting skills and, in turn, their self-esteem.
The local charity, who are recipients of the new LTA Tennis Foundation grant scheme, have coached multi-sports including tennis at Shireland Collegiate since 2017 as part of their after-school club provision.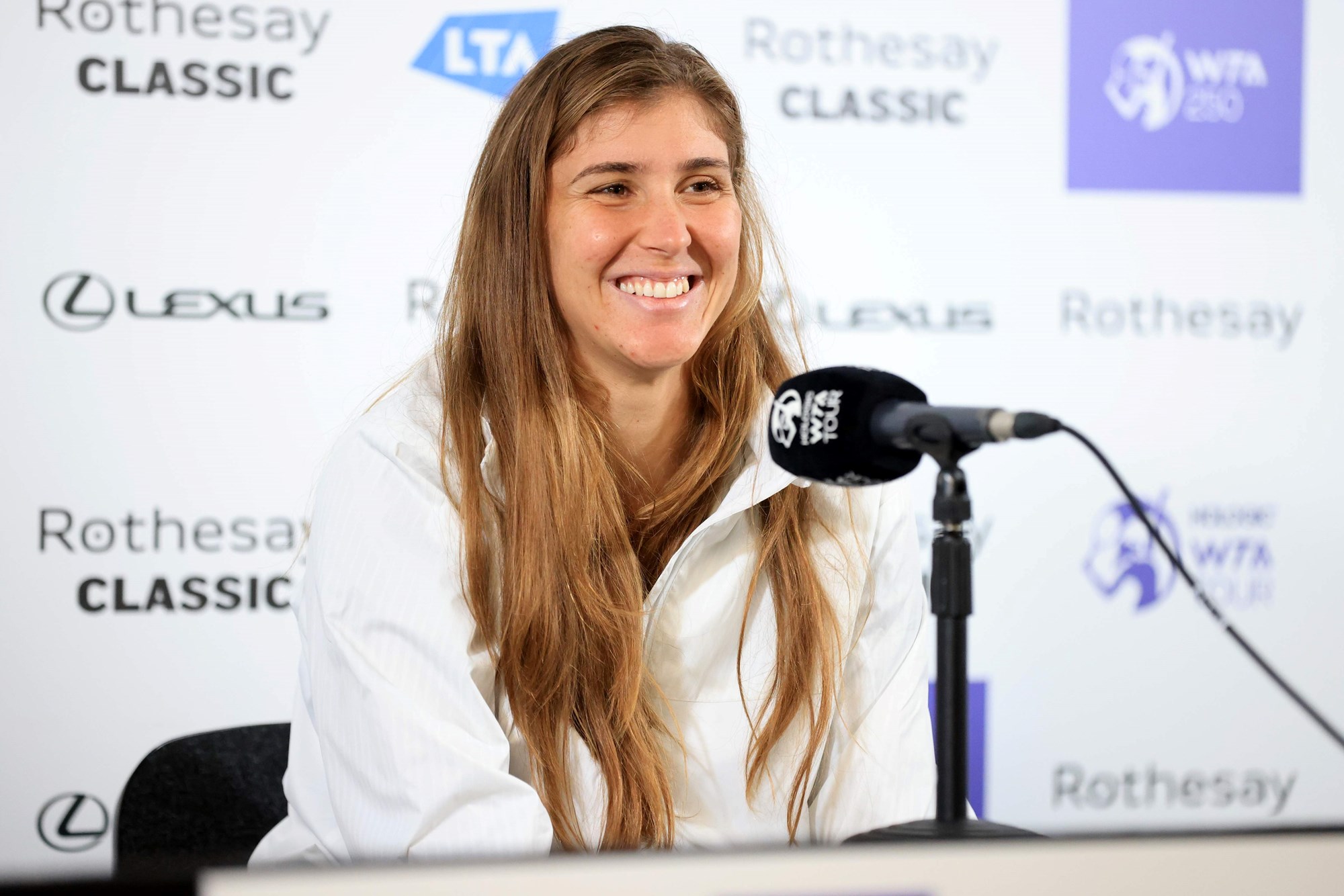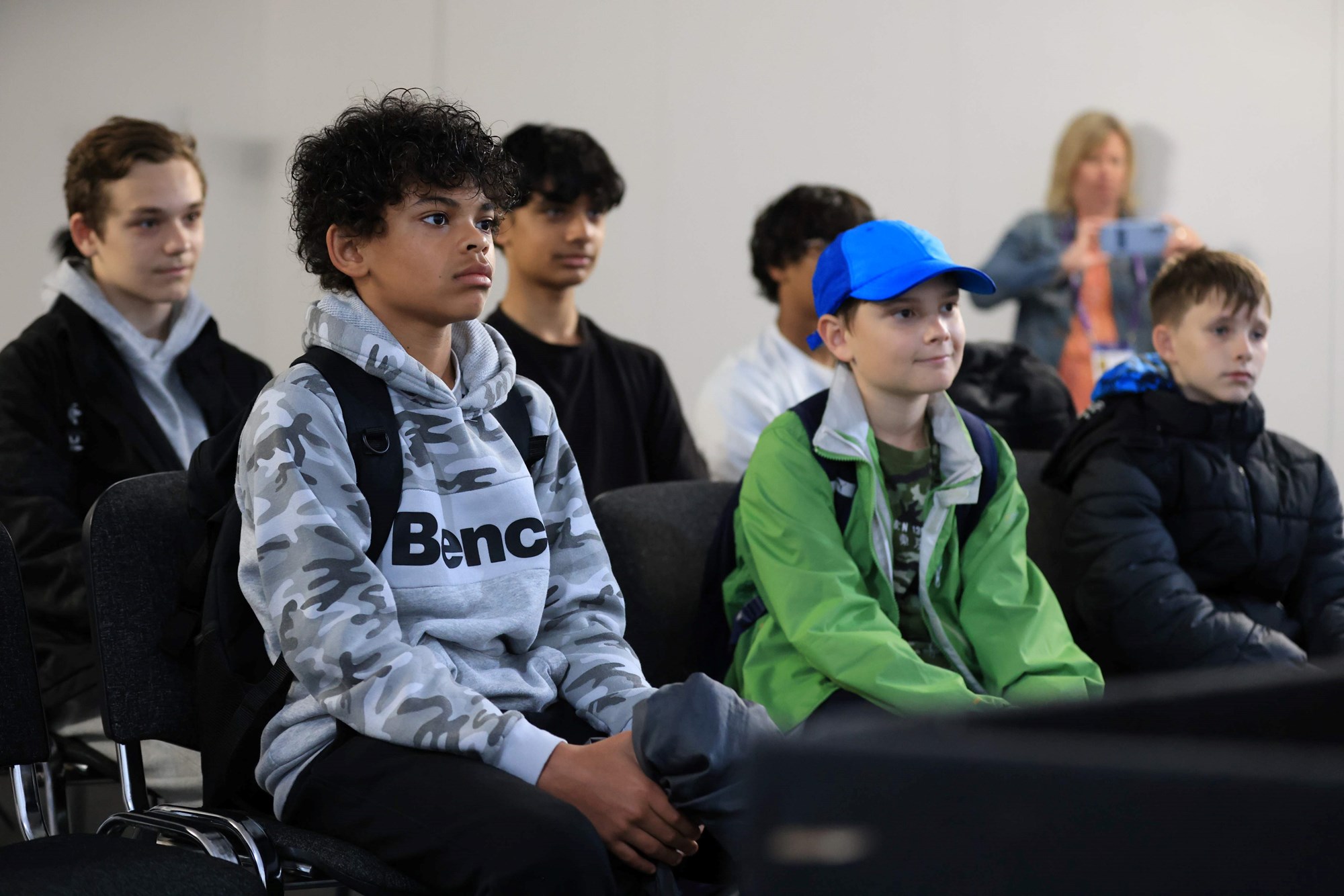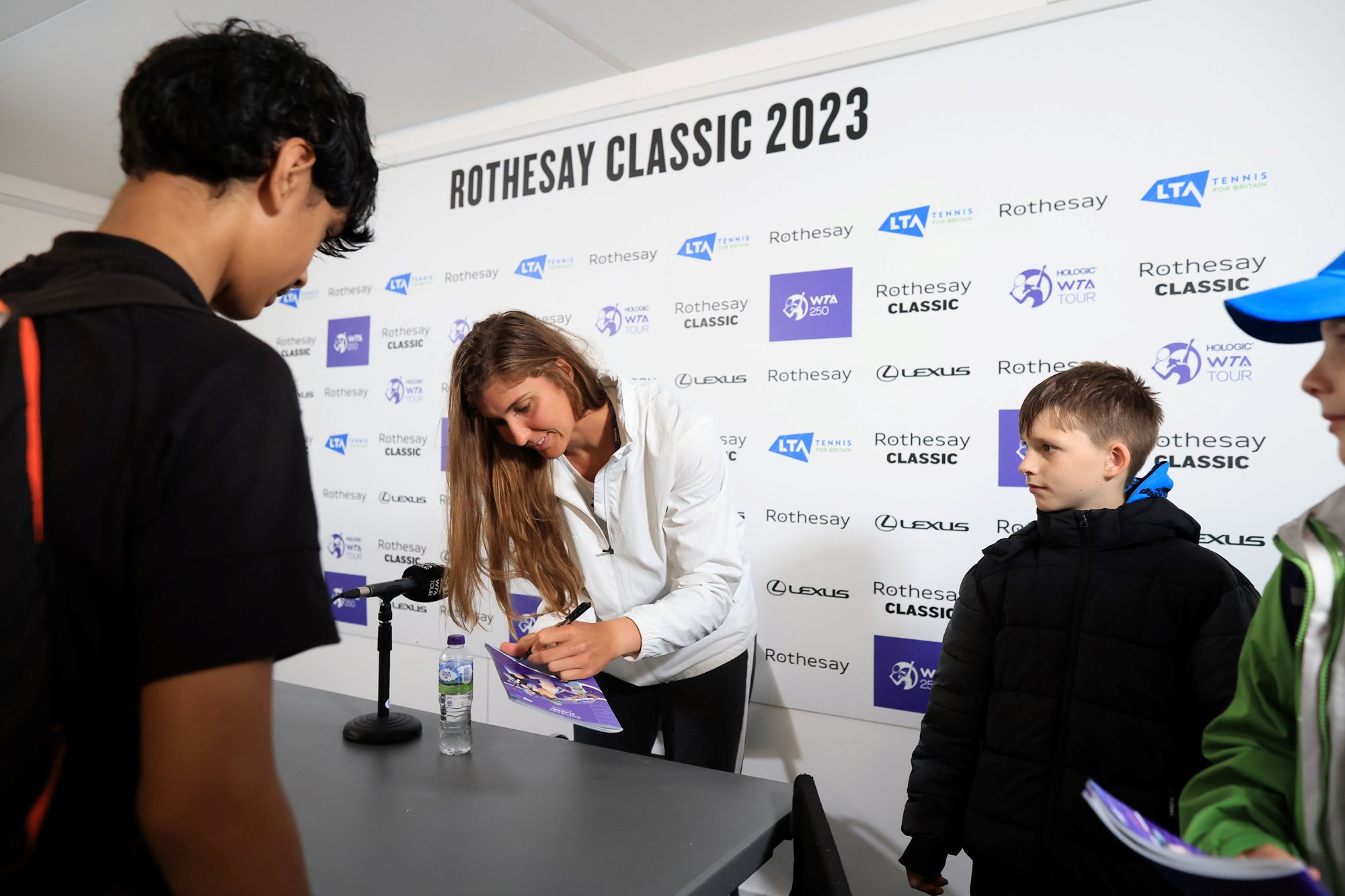 As Haddad Maia, who is ranked just outside the top 10, took her place in the hot seat at the head of the press room, the students of Shireland Collegiate patiently awaited their turn to ask their burning questions. One question in particular elicited a smile from the Brazilian as she revealed her initial inspiration behind her love for tennis.
"My grandma," said Haddad Maia. "She is 90 years old, and she still plays tennis; she has a very healthy lifestyle. If I can even be 10% of the person she is, then I'll be happy."
Antoinette Morrison, a teacher at Shireland Collegiate, provided further insight into their all-access experience behind the scenes at the Rothesay Classic: "The students visited the various zones in the waiting area surrounding the Ann Jones Centre Court, played some tennis, joined in a quiz – in which we ended up as runners up - and had a lot of fun.
"One of the students, Milan, did the coin toss prior to the first match, and then they watched Jelena Ostapenko's match, followed by Katie Boulter's match before returning to school.
"The students remarked on the beauty of the Edgbaston Priory Club, the speed and skills of the players' serves, and their powerful ground strokes.
The LTA Tennis Foundation is the new tennis charity that partners with brilliant people and organisations to improve lives through tennis. Recently they announced their £1.5m cash boost to support a range of tennis projects including those supporting disabled people, lower socio-economic groups, mental health, the rehabilitation of ex-offenders and families living in temporary accommodation.
"The LTA Tennis Foundation's grant has helped SFLI a great deal," said Jane Power, Chief Executive Officer of Sport Legacy Foundation. "We have been able to start coaching tennis at five new schools from 2023, target 90 students per school, 450 in total during 2023-24.
"We hope to match fund the grant as well so that we can bring more tennis to more communities both in Birmingham and hopefully in Leeds Bradford in the future. We are really happy to be working with LTA Tennis Foundation and aspire to do more."
Improving lives through tennis
Together, we can help ensure people of all backgrounds have the opportunity to play and enjoy tennis. Every donation makes a difference - no matter how big or small. Thank you for all your support.
LTA Tennis Foundation registered charity number: 1148421