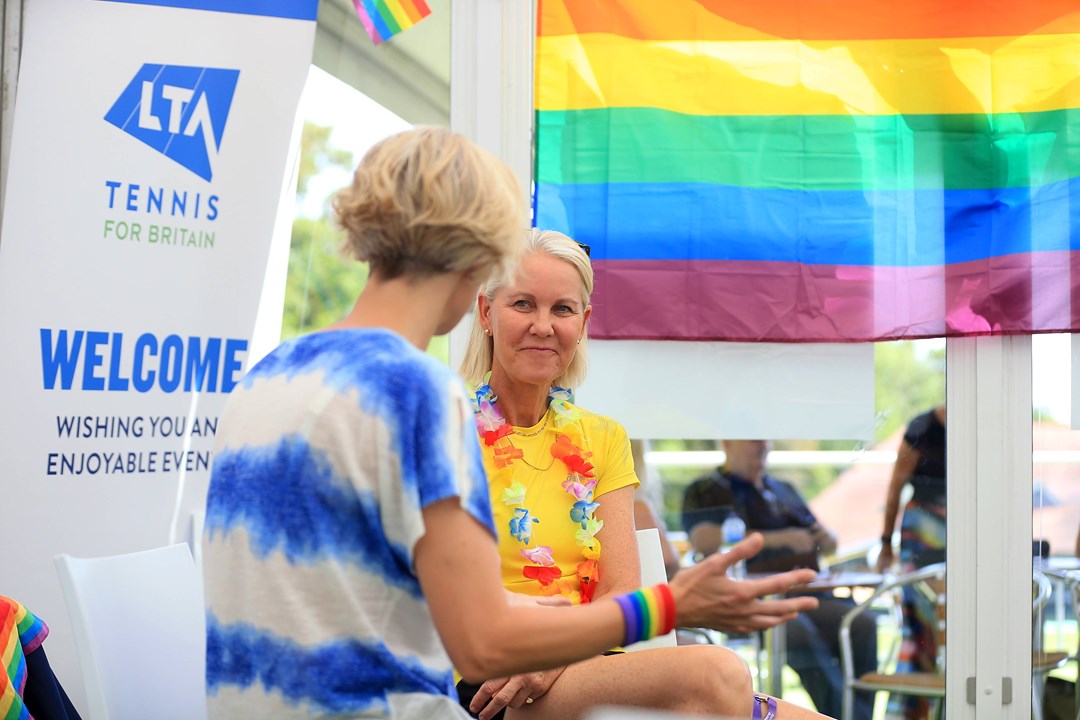 Diversity and Inclusion
LGBT+ History Month: celebrating one year of Pride in Tennis
• 3 MINUTE READ
LGBT+ History Month is celebrated throughout February, founded upon the vision: 'claiming our past, celebrating our present and creating our future.'
As today marks the one-year anniversary of the launch of our LGBTQ+ network for tennis in Britain, namely Pride in Tennis, we sat down with Co-Chair and Founder Ian Pearson-Brown as he reflected on what has been a truly rewarding 12 months, touching on the importance of wider awareness for the LGBTQ+ communities as well as a sneak peak into the group's next steps and aspirations.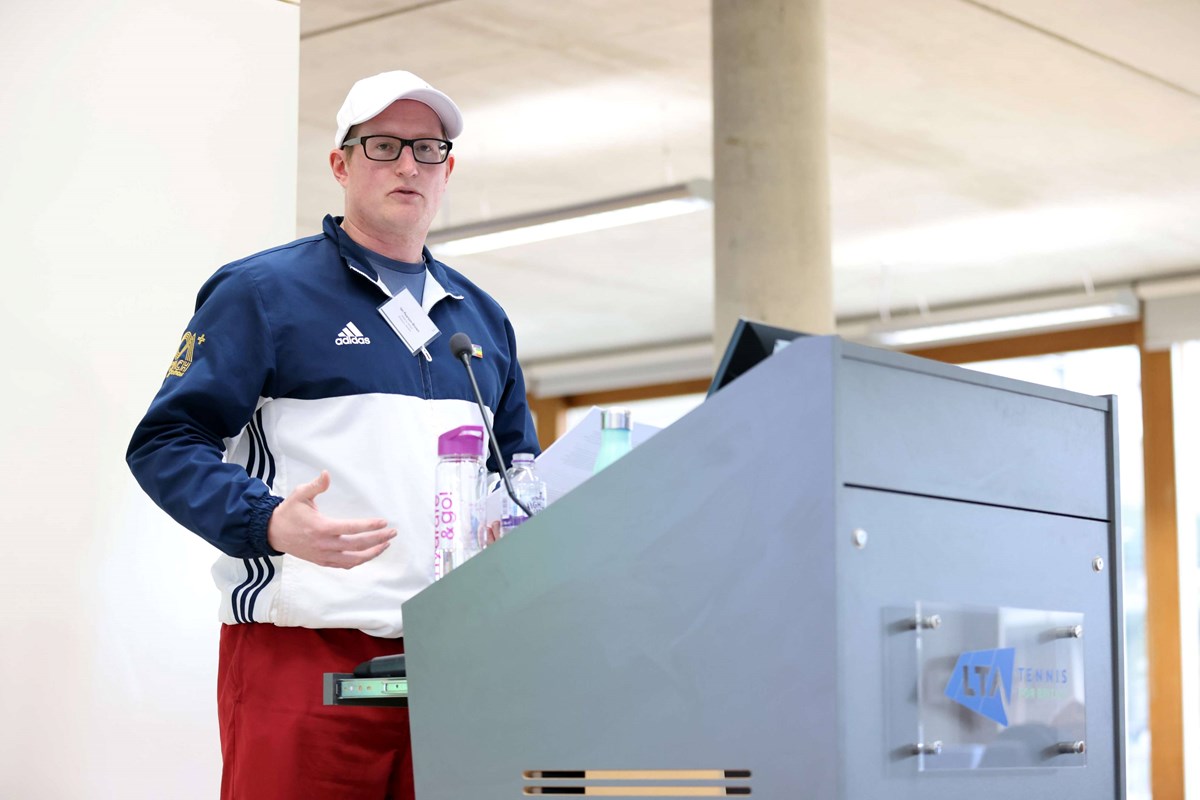 "LGBT+ History Month is an evolving part of British culture, and it should be celebrated as such," explained Pearson-Brown, exploring the gravitas of the occasion. "History teaches us lessons so that we don't make the same mistakes, and we need to ensure that that message is amplified through moments such as LGBT+ History Month.
The LTA's work with Pride in Tennis is part of its wider commitment to embedding inclusion in tennis. In October 2022, it published an update to its Inclusion Strategy – one year after it was published – and we're pleased to announce that it had exceeded the first-year target of 41% of actions achieved, reaching over 50%.
"Sport has made a remarkable journey, from a space that was not very inclusive of LGBTQ+ people to a much more welcoming environment," said Pearson-Brown. "The visibility element is important as you can't be it if you can't see it. For young LGBTQ+ people, they must be able to see that there are pioneers in sport who pave the way for them to be their authentic selves."
Pride in Tennis is the tangible representation of the steps that sport has taken to overcome the previous omissions of LGBTQ+ communities in sport, and they don't plan on slowing down anytime soon.
"We've supported venues with setting up LGBTQ+ safe spaces all around the country," Pearson-Brown explained. "Prior to the launch, there was only clubs in London, Brighton, and Manchester. Since then, we've stretched out to Cardiff, Newcastle, Glasgow, Birmingham, Finsbury Park (London), and we've also been able to reinvigorate a club in Croydon as well. So, our network has increased rapidly, and we're looking to continue that work as the year progresses."
Not only has Pearson-Brown and the team been hard at work to expand their network on a national scale, but they also made a splash during the grass court season after inaugurating 'Friday Pride Days' that were championed at all the LTA's official events.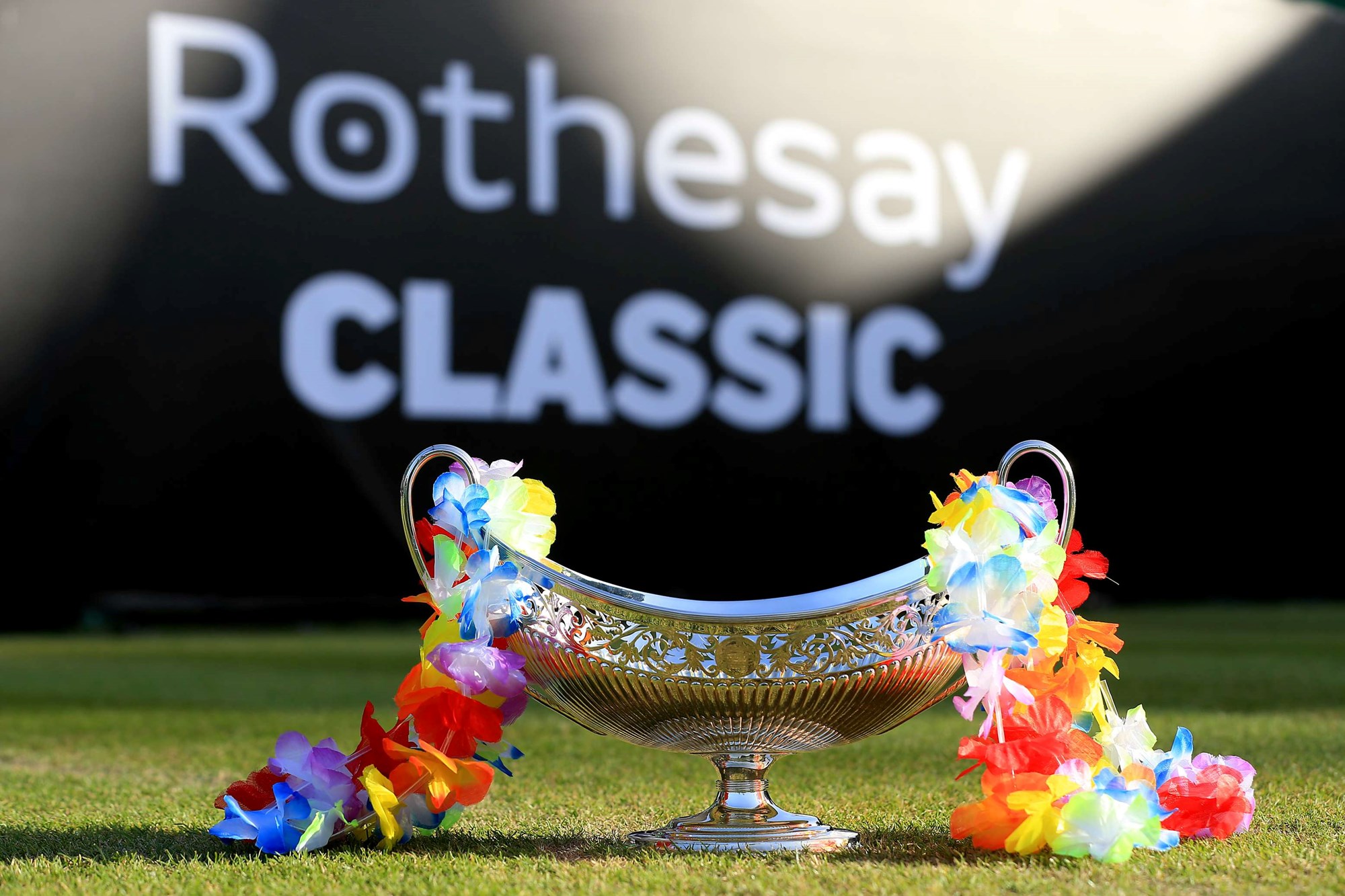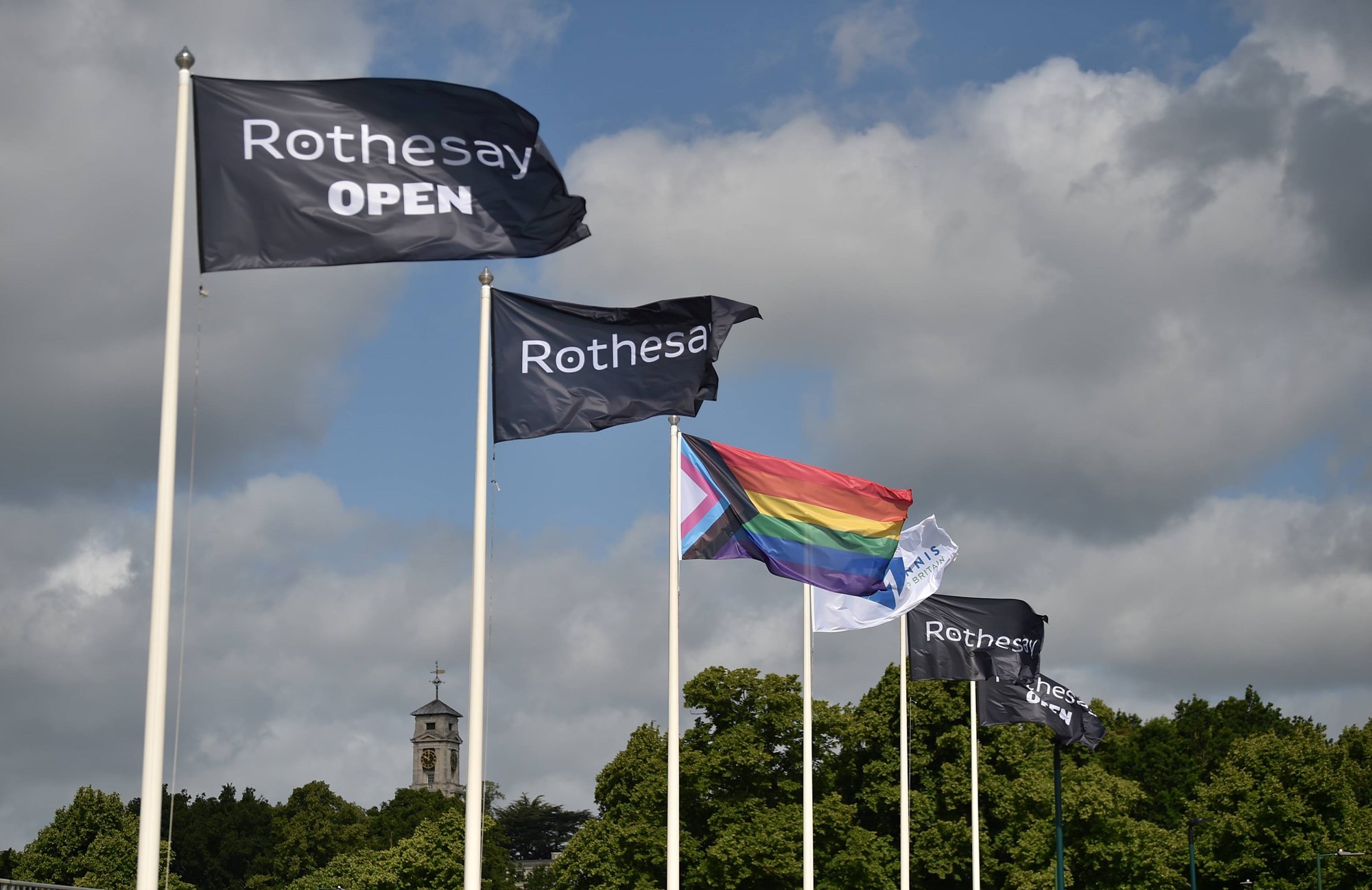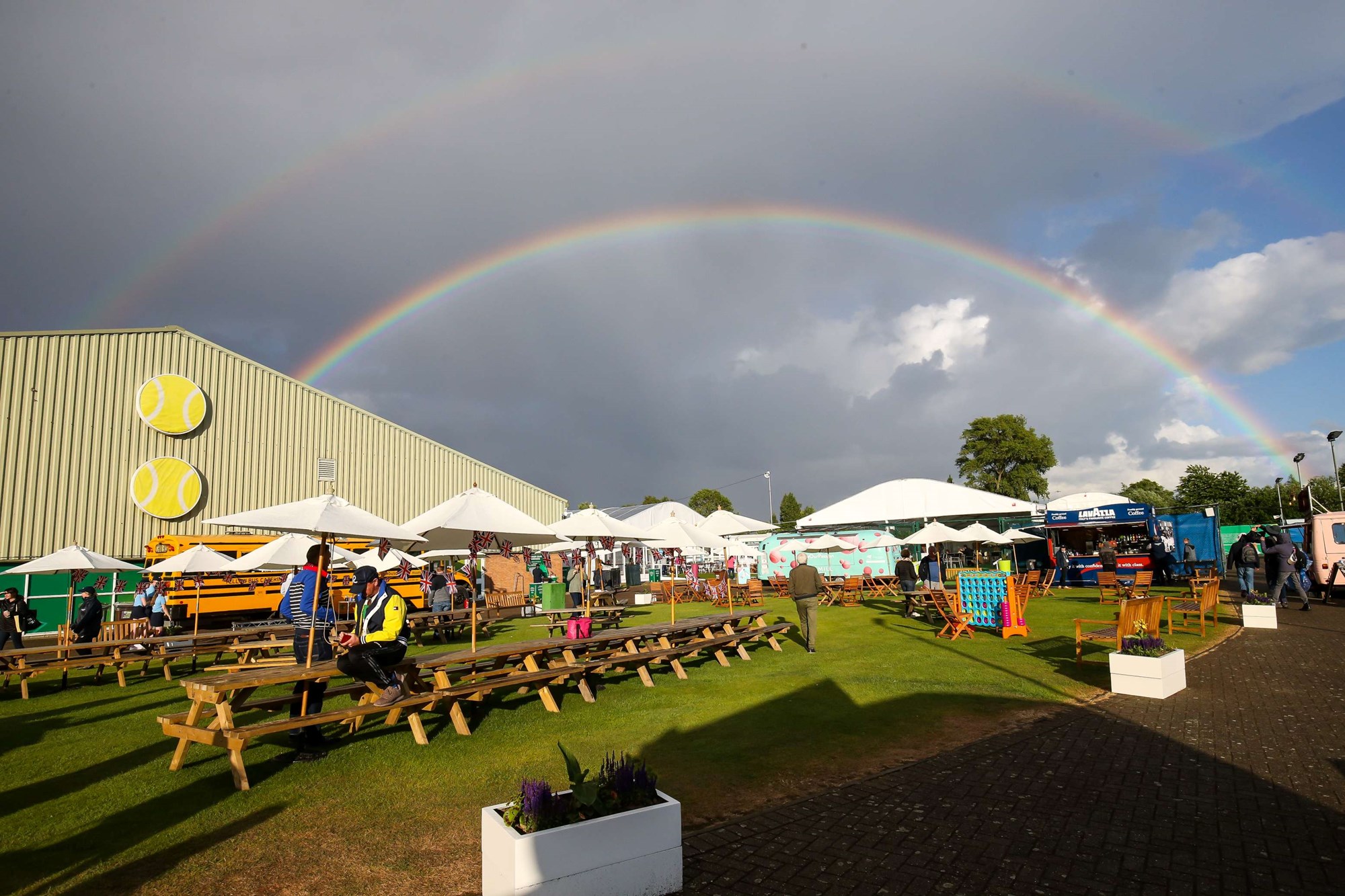 "We introduced the 'Friday Pride Days' at the cinch Championships, Eastbourne, Birmingham, and Nottingham," said Pearson-Brown. "We had representation, and you could see the progress flag flying high on TV; ball kids wore rainbow sweatbands; the umpires wore rainbow laces. That was really positive.
"At some of the events we even had local networks come and attend a short conference as part of the day where we'd try and set up a local tennis safe spaces for LGBTQ+ people. However, these conferences took place at some, but not all, so we would like to see that change this coming year."
Yet, the pursuit to pioneering a greater number of local safe spaces is a mere spec in Pearson-Brown, and fellow Co-Chair, James Swanson's elaborate plans for the network.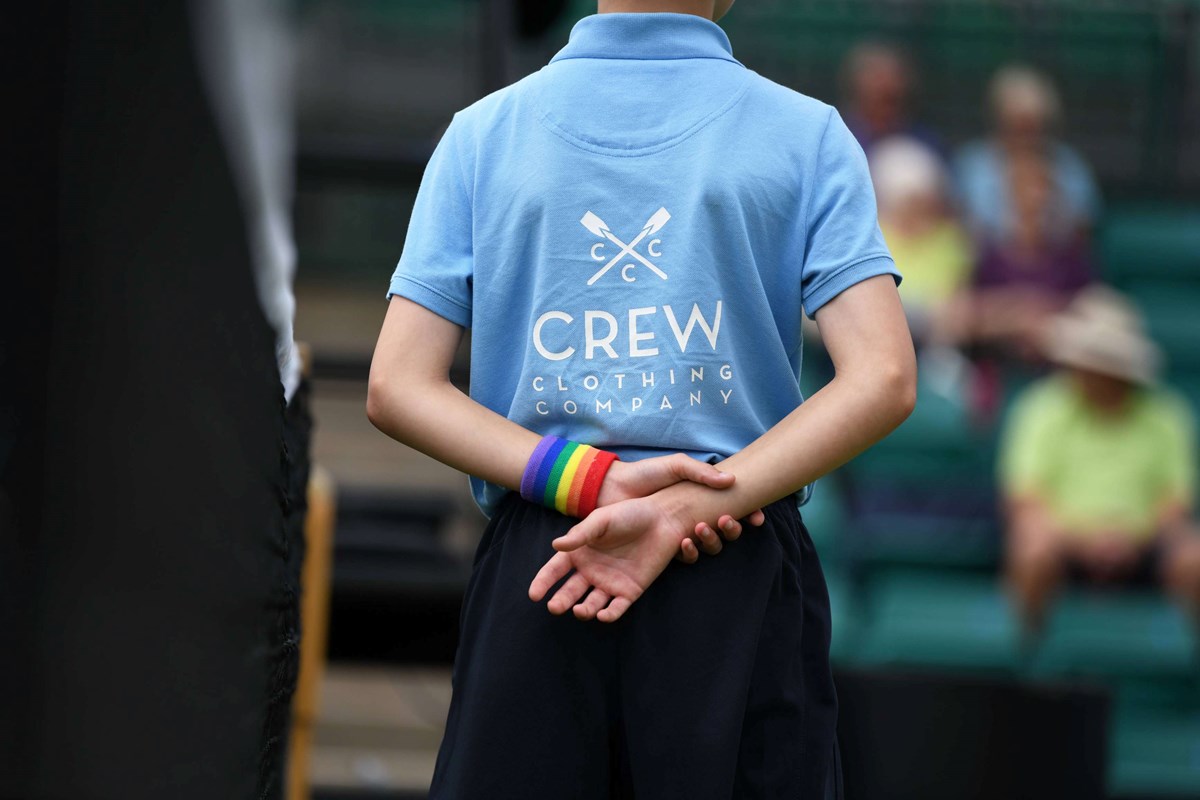 "We have done educational training pieces with mainstream venues around the country as well. We provide more information on how they can improve their setting to make it LGBTQ+ inclusive, and this coming year we'll begin trialling our new education package in Scotland where we'll effectively offer the same educational pieces with additional resources including rainbow flags and laces, an LGBTQ+ Charter, and more.
"We'll also be conducting research around attitudes from people in tennis towards LGBTQ+ communities, and this research will act as the requisite foundation to develop a programme of activities over the next three or four years."
With countless opportunities forthcoming, it is heartening to see the level of passion and drive that all involved yield as they stride to completely eradicate existing stigmas within the game to, ultimately, make for a more inclusive space where everyone can be their authentic selves.
"I am very proud of what we have done," concluded Pearson-Brown. "We're all doing this in our spare time, so to be able to galvanise a governing body to help us to change cultures within a whole sport in the UK; that's something we are really proud of."
Read our full Inclusion report
Check out the full report and find out about the progress we've made in year one of the strategy.