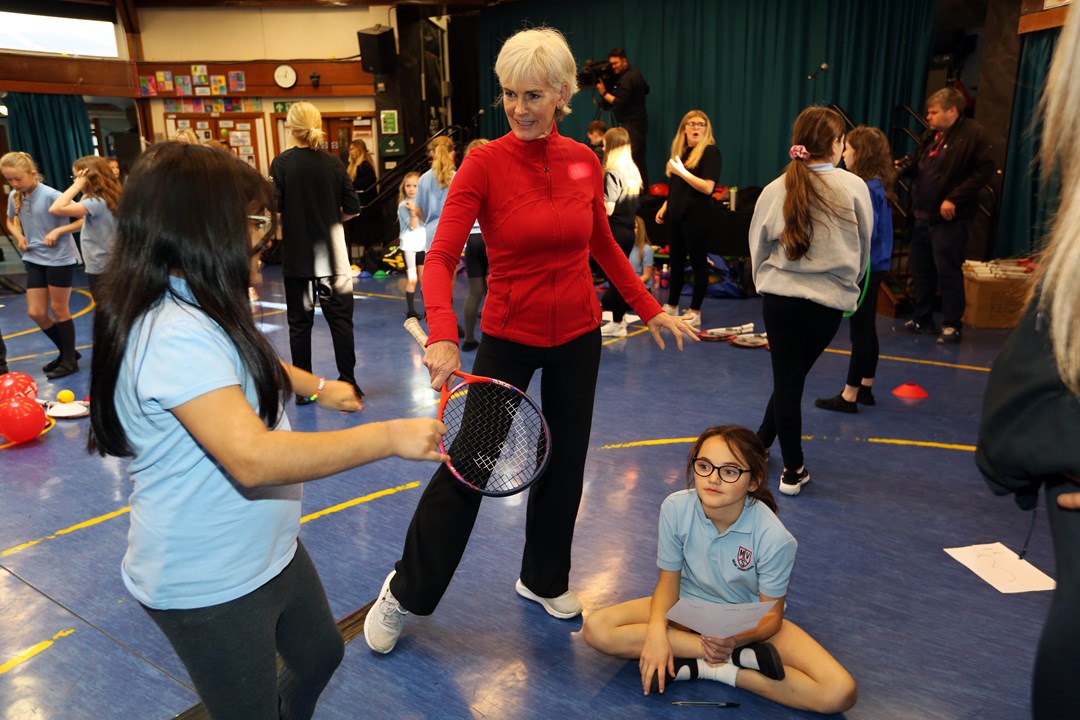 GB Teams
Judy Murray delivers special workshop to schoolgirls in Glasgow ahead of Billie Jean King Cup Finals
• 3 MINUTE READ
With the Billie Jean King Cup Finals – the women's World Cup of tennis – just around the corner, Judy Murray visited Mount Vernon Primary School in Glasgow's east end to deliver a special workshop, in partnership with the LTA Youth schools programme and Tennis Scotland, to help inspire and empower the next generation of tennis players, teachers and coaches.
The Billie Jean King Cup Finals, taking place at the Emirates Arena from 8-13 November, will not only bring world class women's tennis to Glasgow, but also inspire the city's women and girls to take up the sport.
To celebrate the upcoming Finals, a selected group of female leaders from Bannerman High School benefited from a workshop with Murray, focusing on leadership skills, empowering them to deliver fun, engaging sessions to younger pupils that develop co-ordination and movement skills while getting them started playing tennis. Pupils from Mount Vernon Primary were also then treated to a demonstration session with Judy.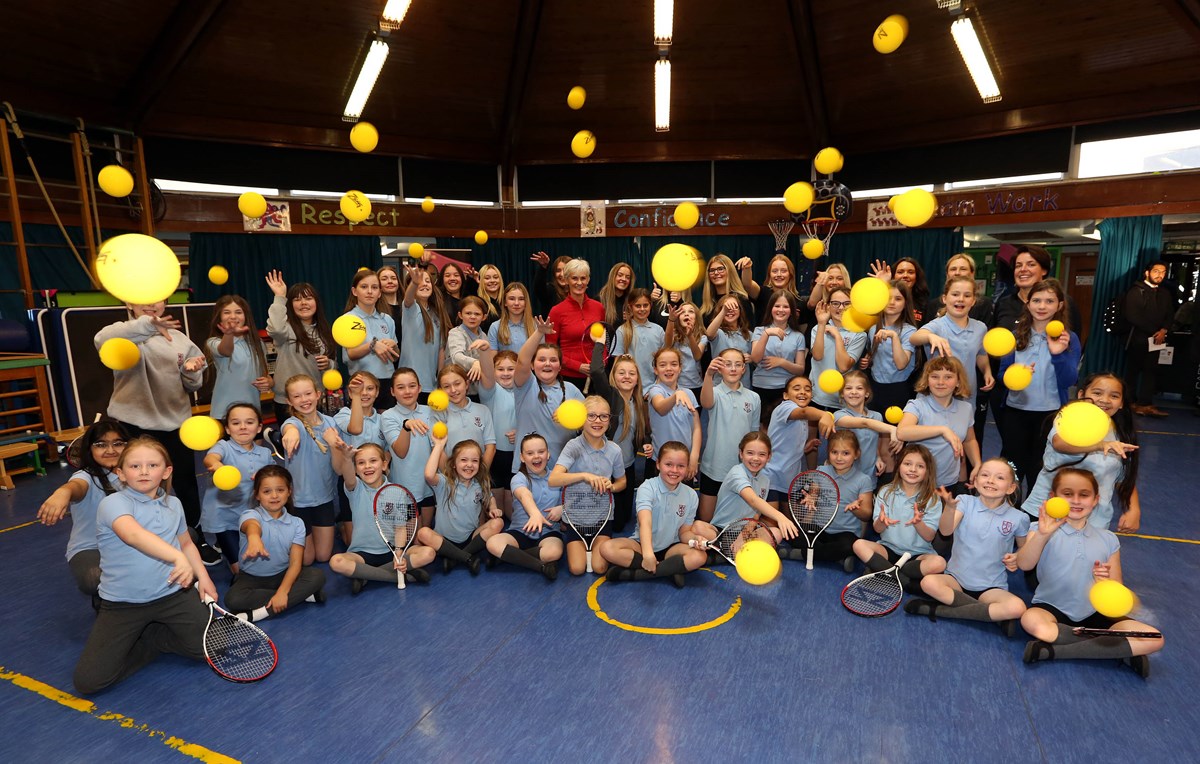 Speaking about the Billie Jean King Cup, Judy Murray said: "It's a massive opportunity to have the world's best female players on our doorstep and to have all 12 teams is amazing. I think there's always a chance to create a lot of interest in the game and to extend that out, like we were trying to do today."
LTA Youth Schools is a free, flexible and inclusive programme, written by teachers, for teachers. Teachers and leaders are provided with the resources and training they need to confidently deliver sessions that ensure children have an enjoyable and positive experience.
Earlier this year, we launched our 'She Rallies' ambition to make sure tennis becomes even more relevant, accessible, welcoming and enjoyable for women and girls. Action is focussed on improving participation, visibility and supporting and growing the female workforce in tennis.
Hosting the Billie Jean King Cup Finals allows us to increase visibility of women's tennis in Scotland and across Britain and encourage the next generation to pick up a racket.
Judy Murray, who has a longstanding friendship with Billie Jean King, will be present at Glasgow's Emirates Arena with Great Britain facing both Spain and Kazakhstan in the Billie Jean King Cup by Gainbridge Finals next week.
SEE THE BIGGEST STARS AT THE WOMEN'S WORLD CUP OF TENNIS
Get your tickets to watch the Brits and the best tennis stars in action live at the Billie Jean King Cup Finals by Gainbridge at the Emirates Arena in Glasgow.