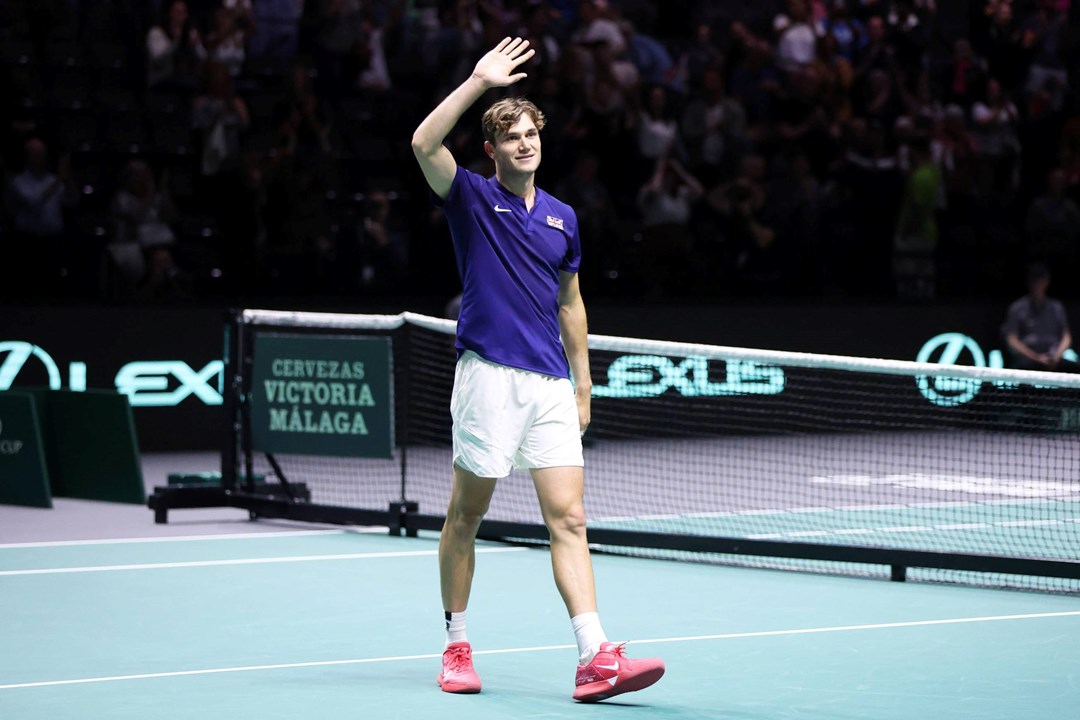 Players News
Jack Draper becomes LTA Colour Holder No.323 with debut win at Davis Cup Finals in Manchester
• 2 MINUTE READ
21-year-old Jack Draper is the latest tennis star to make his debut for Great Britain at the Davis Cup – becoming LTA Colour Holder No.323.
Draper made his debut for the Brits with a 6-7(6), 6-3, 7-6(4) comeback win over Australia's Thanasi Kokkinakis in GB's team's opening tie of the 2023 Davis Cup Finals Group Stages at Manchester's AO Arena.
LTA Colour Holders acknowledges, recognises and celebrates players, past and present, who have represented Great Britain in the Davis Cup, Billie Jean King Cup and Wheelchair Tennis World Team Cup, as well as at the Olympic Games and Paralympic Games.
Like a 'cap' that a player receives playing for their country in either football or rugby, when a player has competed for Great Britain in tennis, they receive a Colour.
"For my Davis Cup debut, there's nothing better than that," Draper said in his post-match press conference.
"Leon told me a couple of days ago that he wanted me to be out there and that he believed in me and from there, we didn't speak much about it – I prepared well, trained well and probably didn't think about it until about an hour before the match.
"When I got out there, with all the people supporting me, it felt amazing.
"It's really great fun, especially being part of a team because that's something we don't get to do a lot. I'm so excited to be a part of this team, it's amazing."
Draper set the tone for the rest of the tie as Dan Evans went on to beat world No.12 Alex De Minaur to secure the win for Great Britain.