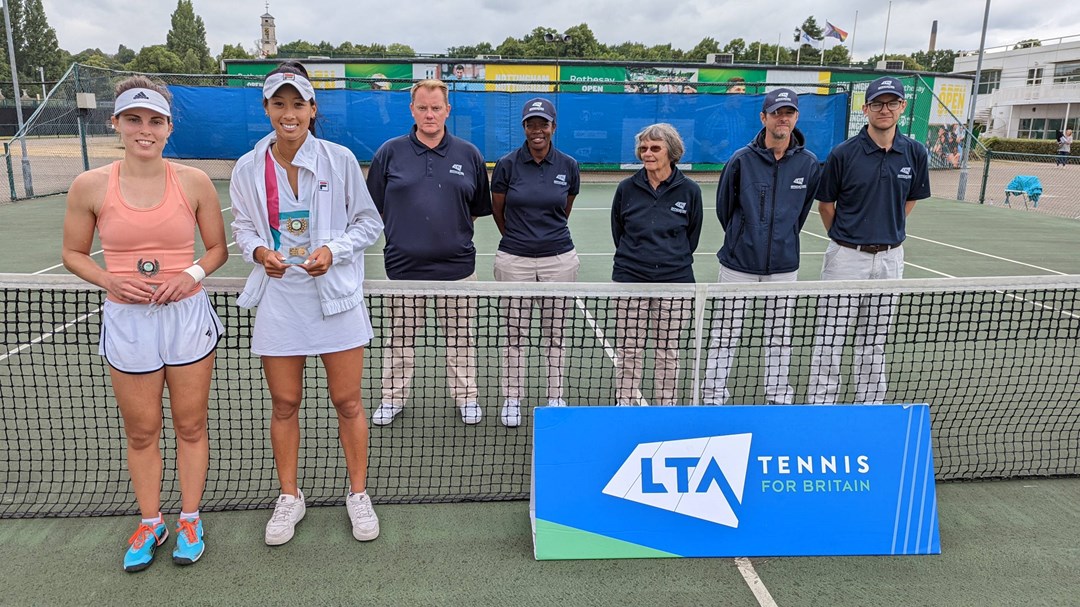 International
ITF Women's 60k and 100k events highlights of Performance Competitions Calendar for Autumn and Winter 2022
• 3 MINUTE READ
We have today confirmed dates for its Performance Competition Calendar for the remainder of the 2022 season. A comprehensive programme of tournaments until December has been announced for both adults and juniors in all categories.
Highlights include Great Britain hosting ITF World Tennis Tour (WTT) Women's $100K and $60K events, both on indoor hard courts, in Shrewsbury and Glasgow, respectively.
There are further ITF World Tennis Tour (WTT) Men's $25K events taking place in Sheffield, Sunderland and Glasgow in October and a Women's $25K event in Loughborough the same month. Abingdon will host an ITF Wheelchair Tennis Tour Futures event in October, with the Wheelchair Tennis National Finals to take place at the start of December.
Professional event calendar (until the end of 2022)
M25 Sheffield - w/c 3 October
M25 Sunderland - w/c 10 October
W60 Glasgow - w/c 17 October
M25 Glasgow - w/c 17 October
ITF Wheelchair Tennis Tour Futures Abingdon - w/c 17 October
W25 Loughborough - w/c 24 October
W100 Shrewsbury - w/c 31 October
Wheelchair Tennis National Finals Shrewsbury - w/c 28 November
Check out the full calendar here
The 14U calendar features the new Junior Home Nations event in the week commencing 26 September, as well as in Nottingham the week commencing 24 October followed by the season-ending Tennis Europe Junior Tour category 3 event in Liverpool the week commencing 7 November.
For 12 and under players there will be Junior Home Nations events and Nationals (at Bolton and Corby) in the same weeks as the 14U events. There will also be a Tennis Europe Category 1 event in Bath the week commencing 31 October.
Finally, for 10U players there will be a National Tour event in the autumn in Sunderland and the 9U players will have National Tour events at either the National Tennis Centre or Loughborough University.
The Performance Competitions Calendar is designed to provide significantly enhanced opportunities for British players at each age and stage of the player pathway. Once the season concludes in December, we will have staged a total of 98 international events for age groups from 10U to pro-players on British soil (excluding traditional grass court season events) throughout 2022. This is a percentage increase in tournaments of 139% since 2019.