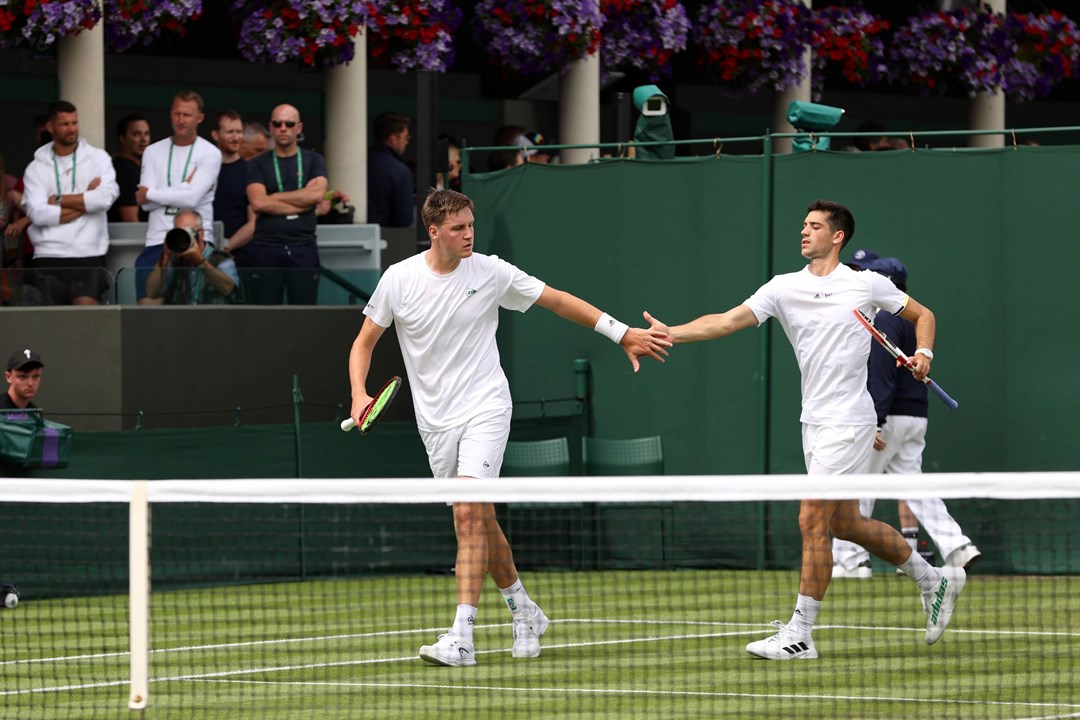 Padel
Henry Patten & Julian Cash take to the padel court as off season training begins for Britain's rising doubles stars
• 3 MINUTE READ
Henry Patten and Julian Cash have been the standout doubles pair on the ATP Challenger Tour this season, with their record-breaking 10 titles having seen them rise into the world's top 70.
Such amazing achievements appear even more so when you consider that the British duo only teamed up for the first time in March this year – that's a lot of success in just nine months!
But as their season draws to a close, following their latest title at the Andria Challenger, it's time for the Brits to get some well-deserved time off – although they don't tend to venture too far from the court… swapping out tennis for padel.
When they aren't training or competing, Patten and Cash have both found a new racket sport to get stuck into and are now regulars on the padel court.
"It's pretty fast-paced and we like being at the net in tennis, so it lends itself really well to that," said Cash as we caught up with the British doubles team after finishing an off-season session at the National Tennis Centre.
"I used to play a lot of squash when I was young and it's quite a combination of tennis and squash with the walls. It's just really social – tennis lends itself to padel and I think it's just another social way to get on court and play with your mates."
"First time I played was out in Greece at an ITF Futures event and they had tournaments," said Patten. "Obviously as a bunch of tennis players, if the weather wasn't good, we'd jump on a padel court and mess around for a bit. It's a lot of fun!"
"He's got a title to his name…" Cash jumped in quickly.
"Not a big title but yeah I have won a title – I think I'm probably a bit better than Jules," Patten joked.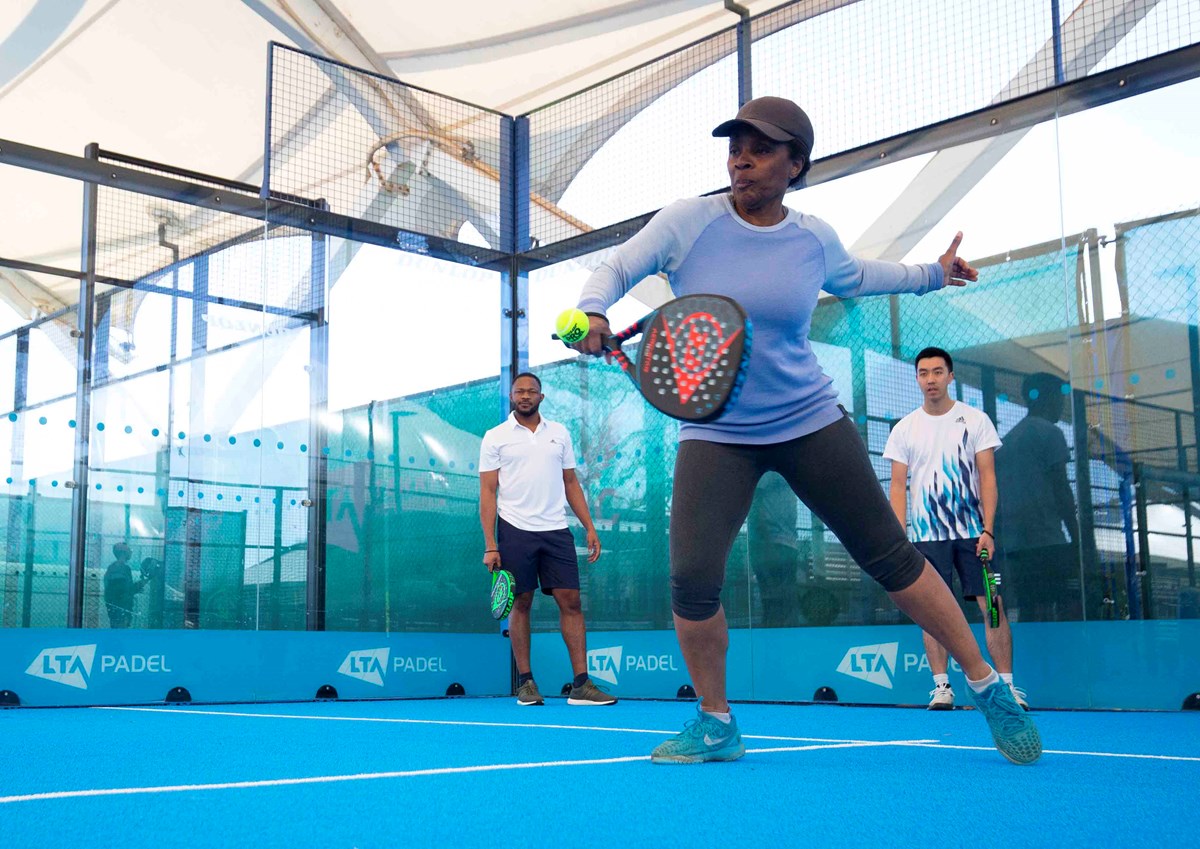 While there are a lot of transferrable skills on court between tennis and padel, the social side of padel has really drawn the Brits to the sport and they recognise why it's growing so much in Britain.
"I think it's slightly easier than tennis to play at a level that's really enjoyable," commented Cash.
"If you're on court with people of different levels then it's easier to enjoy – in tennis if there's a big mismatch it might not be as much fun. It's social, you're closer together, the balls don't go all over the place, so you're spending less time just walking around.
"It's a new sport so I think there's more opportunity to experiment with it a bit more and people won't be too bothered, which I think is quite difficult with tennis."
"The main difference obviously is the walls and for tennis players starting out you just want to volley everything and not let it go past you," said Patten.
"But in padel you need to be a bit more patient and play off the walls, which can be quite difficult. It's more small differences that make it interesting for us as obviously we play a lot of tennis!"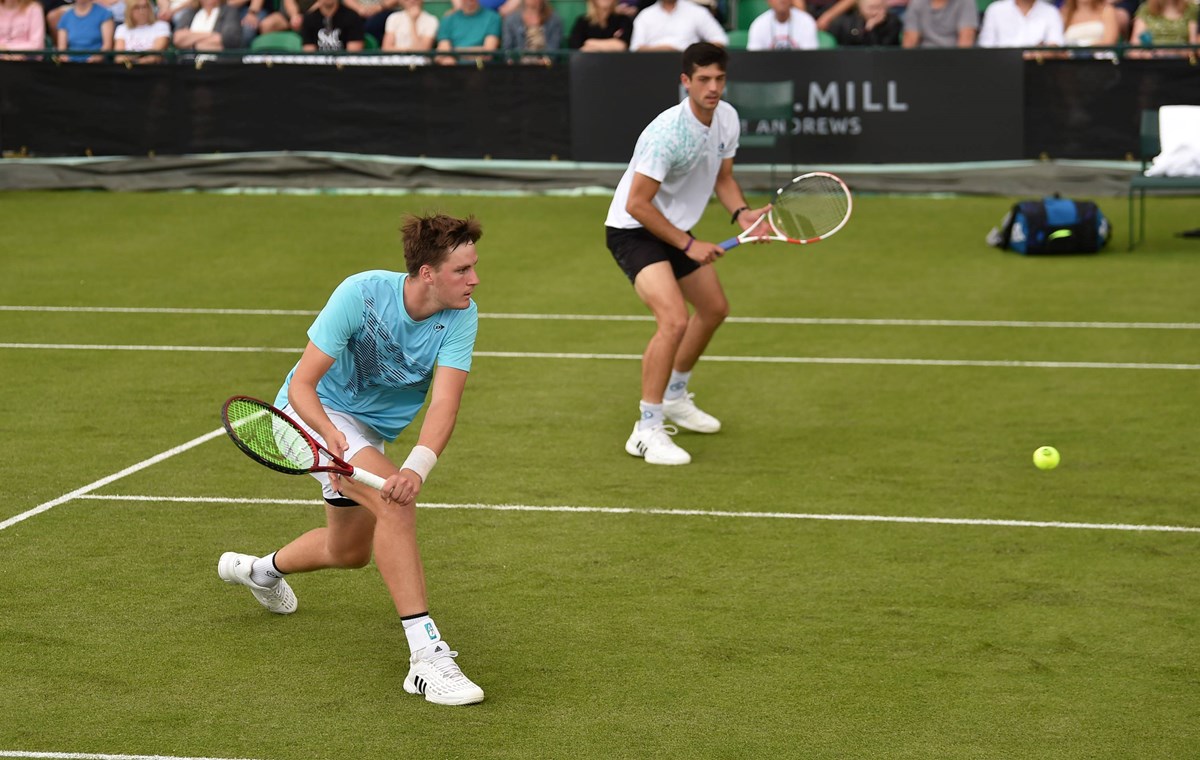 With a first action-packed season together now in the books, the British stars are looking to push on to even further heights in 2023, starting Down Under next month.
"We're really hoping that we can get into the Australian Open," Patten exclaimed. "Our rankings are in a place where that might happen but we have to wait and see.
"Our rankings are also in a place where we can hopefully compete a bit more on the main tour as well, with a few Challengers to fill out our schedule. We don't have any specific goals – we just want to maximise the opportunities we get."
Start playing padel today
Find out how you can get involved in the world's fastest-growing sport and start playing padel.